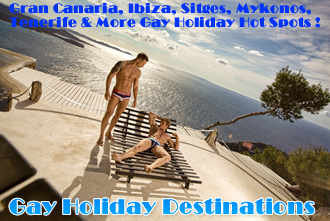 Barcelona to Athens All-Gay Mediterranean Cruise 2016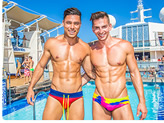 Europe's largest gay cruise is all new for 2016 with an original itinerary from Barcelona to Athens celebrating 25 years of Atlantis. Onboard the stunningly modern Celebrity Equinox
, you'll explore the best of Italy, Greece, Turkey, and more with 2800 gay and lesbian guests from over 50 nations. Our stellar performers, celebrity guests, outrageously fun parties, and amazing activities will keep you entertained for ten nights of pure sensory overload. It all ends with an overnight in Mykonos, the perfect jumping off point to extend your holiday.

For Atlantis' 25th anniversary celebration, we're creating our biggest and most thrilling Med Gay Cruise yet, with more incredible entertainment, more amazing parties, and more friends than ever before. It's an epic cruise spanning the best of four magnificent countries, as we explore Italy's magical coastline, the charming French Riviera, alluring Greek Isles, and magical Turkish ports from brilliant Barcelona. We're reinventing the gay cruise experience to make it more international, with something for everyone as we present the world's best DJs along with phenomenal performers from Europe, Australia, the USA, and beyond.

Barcelona to Athens All-Gay Mediterranean Cruise 2016
August 15 - 25, 2016
New! Koningsdam Caribbean RSVP All-Gay Cruise 2017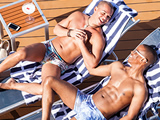 Be the first to sail with RSVP on the ship destined to become a legend – Holland America's brand new Koningsdam! Our newest gay only cruise on the most exciting ship in the Caribbean brings you everything our guests love along with cutting-edge innovations and brilliant designs throughout. Add a stellar lineup of RSVP stars to the mix to create the most thrilling cruise we've offered in years. All with rates from just $899!

Explore some of the most inviting islands in the Caribbean – Key West, Grand Cayman, Roatán, and Cozumel – as we sail from gay-friendly Ft. Lauderdale.

Koningsdam Caribbean RSVP All-Gay Cruise 2017
February 5 - 12, 2017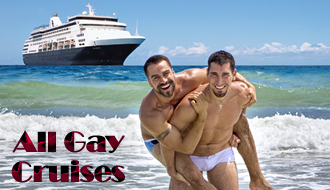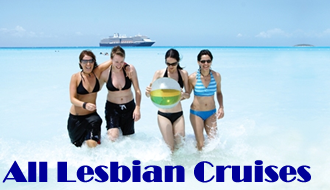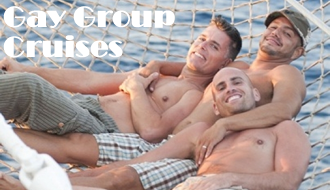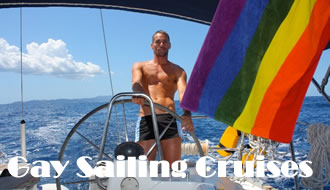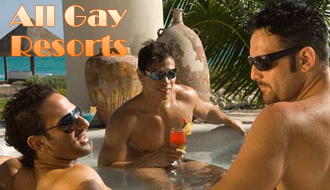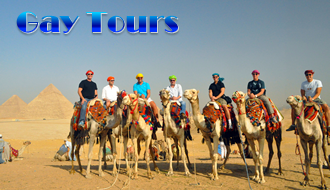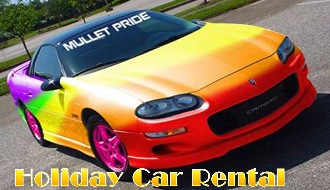 Croatia & Dalmatian Coast All-Gay Cruise & Tour 2016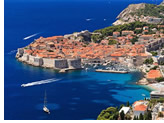 Join up to 40 gay men, their friends, and family on our gay cruise of Croatia and The Dalmatian Coast. From the comfort of our brand new private yacht, the MV Admiral, we'll sail along splendid coastlines, explore national parks, wander through medieval towns, and plunge into the balmy turquoise waters of the Adriatic Sea. Stroll the medieval walls surrounding old Dubrovnik • Explore historic monuments & dance the night away in Zagreb • Wander through cascading waterfalls in Plitvice Lakes National Park • Daily dips in the crystal blue waters of the Adriatic Sea • Lounge on the upper deck of our Private Yacht • Enjoy Roman architecture in Split • Savour Croatian wines in Korčula

Croatia & Dalmatian Coast All-Gay Cruise & Tour 2016
August 5 - 13, 2016
San Diego to Mexico All-Gay Halloween Cruise 2016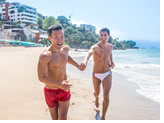 The biggest gay party in the West starts with 1800 guys from around the world sailing Atlantis newest all-gay cruise from San Diego to Mexico. Experience the wildest Halloween you've ever imagined plus an awesome lineup of dazzling entertainers, spectacular parties, and endless sunshine as we sail to three magnificent beach destinations. Atlantis' 25th anniversary continues with a fresh take on our ever-popular Mexico cruise, featuring a new ship and route designed to create seven perfect days of pure sensory overload. Sail the luxurious Westerdam, where massive outdoor decks invite you to play in the sun by day and dance under the stars at night. Add in a fantastic itinerary from beautiful San Diego to exciting Puerto Vallarta, charming Mazatlan, and thrilling Cabo San Lucas. And then there's Halloween! All-new all-gay for 2016 and easier than ever with low fares from just $599!

San Diego to Mexico All-Gay Halloween Cruise 2016
October 29 - November 5, 2016
Venice to Barcelona All-Gay Mediterranean Cruise 2016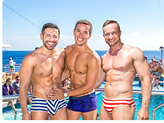 Chart a new course with Atlantis next July on our newest all-gay Mediterranean cruise from Venice to Barcelona. Onboard the beautiful Eurodam
you'll discover some of Europe's most fascinating cities as we explore seven countries in eight thrilling days with 2100 guests from around the world. Add some of the world's top performers, legendary DJs, and an amazing international crowd and you have the perfect summer holiday. We designed our newest cruise to showcase some of the world's most fascinating destinations, from the mythical Dalmatian coast to classical Rome, and from the hills of Corsica to the super-hip city of Marseilles. It's a cruise built for the adventurous traveler looking for an incomparable mix of experiences, and a fresh way to sail with friends from around the world. All part of Atlantis' massive year-long 25th anniversary celebration. Celebrate 25 years of Atlantis with amazing low fares from $899!

Venice to Barcelona All-Gay Mediterranean Cruise 2016
July 29 - August 6, 2016
New! Allure Caribbean Atlantis All-Gay Cruise 2017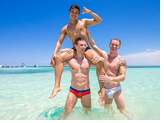 All-new for 2017, Atlantis presents the largest and most extravagant gay cruise in history on the awe-inspiring Allure of the Seas – the biggest ship in the world! There's never been an Atlantis cruise like this, reinvented for a new generation with fantastic parties, awesome new entertainment, thrilling original activities, and more fun than you ever imagined for 5400 guests from around the world. Starting at an incredible $899!
Everything you know about cruising changes when you set foot on the spectacular Allure of the Seas
. She's the most amazing ship for a gay cruise with more ways to entertain, amuse, enlighten, pamper, challenge, tantalize, and thrill than you could possibly imagine.
All creating the perfect setting for the most fantastic Atlantis cruise in history!

The sun never stops shining on our three gorgeous beach destinations. From gay-central Ft. Lauderdale, we'll spend a fun-filled day at sea as we head to the breathtaking island of Cozumel to discover some of the world's best diving and snorkeling sites. Next, we'll visit the fascinating port of Costa Maya, gateway to previously inaccessible Mayan treasures and home to an authentic Mexican village. Join an excursion or simply spend the day on a relaxing powder-white sand beach, margarita in hand of course.

Atlantis Allure Caribbean All-Gay Cruise 2017
January 22 - 29, 2017
New European Summer All-Gay River Cruises 2016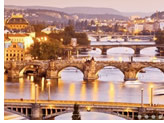 There's no better way to experience Eastern Europe than on a Brand g riverboat cruise. Discovery, friendship, style and comfort all come together for the perfect all gay vacation. Your all gay adventure begins with two nights hotel and guided sightseeing in Prague, the "Jewel of Eastern Europe." One of Europe's best-preserved cities, Prague's medieval center remains a beautiful mixture of cobblestone pathways, guilded towers and gothic catherdrals. From Prague we travel to one of Europe's most fabled rivers, the Danube. On board the ms Amadeus Silver II, you will be pampered by a crew of forty in an atmosphere of total relaxation. With this great riverboat, we've created an itinerary that includes the two best Eastern European cities which have become prime destinations for gay and lesbian travelers.
This all-gay cruise vacation has it all—historic sites, charming towns, world-class wine and cuisine and more!

Prague & Legendary Danube All-Gay River Cruise 2016
August 19 - 28, 2016

Burgundy & Provence All-Gay River Cruise 2016
July 1 - 9, 2016