MSC Meraviglia
Ship Facts
Occupancy: 4,500
Tonnage: 171,598
Length: 1,036 ft
Beam: 141 ft
Draught: 28.7 ft
Crew: 1,536 ft
Year Built: 2017
Canada Fall Foliage Gay Group Cruise 2019
10 nights from/to New York City, New York
October 08 – 18, 2019
MSC Cruises MSC Meraviglia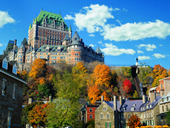 Join us on Aquafest gay group cruise to Canada New England, one of the best kept secrets in cruise travel. MSC Cruises has chosen the best of Canada overlooking the Atlantic Ocean to offer a mix of tradition and present day, always in close contact with the indomitable natural surroundings that knock on the doors of the city. Along the way we visit some truly amazing, historic, and scenic ports of call. We will be fortunate to be there height of Fall Foliage season, the most colorful time of the year.

A special highlight of this cruise is that we will be able to soak in the natural beauty of the season change to be dazzled by the colors of the leaves. This cruise offers historical sites as well as the natural beauty that each stop has to offer.
We have selected the NEW MSC Meraviglia
which is an Italian owned cruise line that may be the 3rd largest cruise operator in the world as early as 2022. MSC is owned by the highly successful Mediterranean Shipping Company, a container shipping company that boasts as the worlds largest of its kind.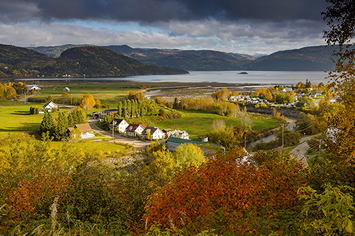 MSC has entered the North American market with its stunning 174,000 ton 4000 passenger ship with European style, panache, contemporary style, and a truly global-international clientele. It is the first ship to have two full scale Cirque de Soleil productions, and its regular entertainment shows are arguably the cruise industry's BEST.
MSC has always emphasized the "Mediterranean way of life" tag for its ships, but Meraviglia marks a move away from strictly that with some international (North American) concessions. Everything is in English (signage, first language, announcements); there are two new restaurants - a teppanyaki and an American steakhouse - and a Cirque du Soleil at sea.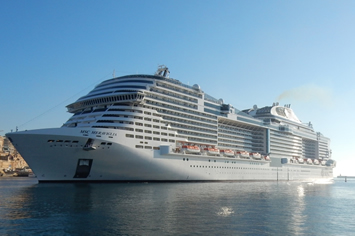 Your Ship - Brand New MSC Meraviglia
MSC Meraviglia is packed with extraordinary features that offer the perfect experience at sea in every season. On board you can enjoy outstanding, authentic dining options and out-of-this-world entertainment with new panoramic areas, an innovative ocean-view aft lounge, a two-deck "inside promenade" with a 480 square metres LED dome and a spectacular amusement area connected to an outdoor water park.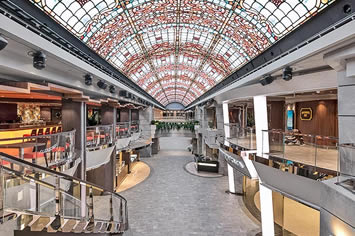 Galleria Meraviglia
This 96 m central promenade is filled with boutiques, restaurants and tranquil spots for shopping, eating and relaxing... as well as socialising. And in the evening, it comes alive with music, parties and entertainment.
The longest LED dome at sea
The entire ceiling of the inside promenade will be covered by a giant 480 sq.m. LED screen transmitting visual magic round the clock: an atmospheric digital sky that animates the whole area from above with inspiring vistas, events, sunrises, sunsets and starry night skies.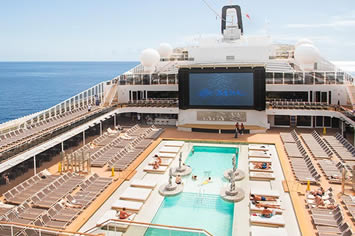 Atmosphere pool
With around 10 sq. m. of public space per guest, poolside space on MSC Meraviglia is some of the most plentiful to be found at sea.
Beautiful lighting, a giant screen and atmospheric design make the main pool area even more alluring after dark.
Horizon pool
The Horizon pool offers yet more open-air deck space for sun worshippers during the daylight hours. At night the area will be transformed into a stunning outdoor spot for dancing and entertainment.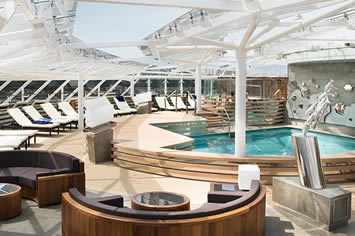 MSC Yacht Club
An exclusive haven of refinement.
Discover a ship within a ship. A place where you can savour exclusivity and privacy in a world of choice. Where you can indulge in the luxury of a private club, while enjoying access to the myriad recreation and entertainment possibilities that the rest of the ship affords.
MSC Aurea Spa
The MSC Aurea Spa on MSC Meraviglia is a luxurious Balinese spa offering signature relaxation treatments to revitalise body and soul. Complete with a thermal area, beauty salon and nail boutique, the MSC Aurea Spa will leave you feeling pampered from head to toe.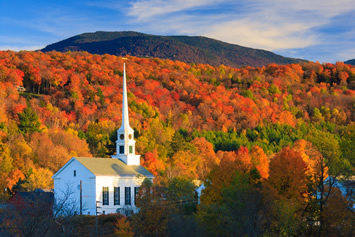 Canada Fall Foliage Gay Group Cruise 2019 Itinerary


Date

Port

Arrive

Depart

08 Oct
New York City, New York
5 PM
09 Oct

Day at Sea

10 Oct
Sydney, Canada
1 PM
7 PM
11 Oct
Corner Brook, Canada
9 AM
5 PM

12 Oct

Charlottetown, Canada
12 PM
8 PM
13 Oct

Day at Sea

14 Oct
Quebec, Canada
7 AM

15 Oct

Quebec, Canada
1 PM
16 Oct

Day at Sea

17 Oct

Day at Sea

18 Oct
New York City, New York
9 AM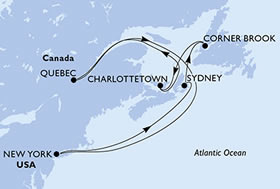 New York City, New York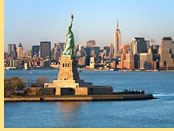 Welcome to "Skyscraper National Park," as Kurt Vonnegut dubbed this amazing city. New York is so much a part of the world's imagination, you may think you've got the city pegged even if you've never been there! New York still holds a myriad of additional surprises - there's always something exciting around the next corner. It's a captivating, awesome, varied and glamorous empire. New York remains the city by which all other cities are judged.
You have to see it to believe it and even then you might find it difficult to believe your eyes! The city comprises the central island of Manhattan along with four other boroughs: Brooklyn, Queens, the Bronx and Staten Island. To many, Manhattan is New York. The 22-square-mile island is divided into the three districts of Downtown, Midtown and Upper Manhattan. There are countless museums, theaters, restaurants, parks and towering skyscrapers. Many residents never get to see it all in a lifetime, so don't expect to take it all in during one visit.
Sydney, Nova Scotia, Canada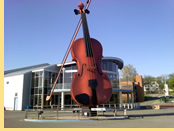 Nova Scotia is Latin for New Scotland, and you'll find the Scottish flavor thrives on the northern tip of Cape Breton Island, where Sydney is located. The brogue of ancient languages can still be heard in the seaside villages surrounding spectacular Cape Breton Highlands National Park, which is well worth a visit .
Visit the Bell Museum, located on 25 acres of landscaped grounds in the village of Baddeck, where Alexander Graham Bell, who invented the telephone at age 29, also made important contributions to medicine, engineering, agriculture, aeronautics, marine science, genetics, and teaching the deaf. Afterward, stop in the village to explore various gift shops or relax in a local café.
Corner Brook, Canada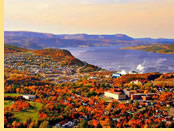 Corner Brook is Located in a hilly lowland region surrounded by the Long Range Mountains of Western Newfoundland, a continuation of the Appalachian belt stretching up from the New England states, Corner Brook's landscape is quite spectacular. The natural features are due primarily to the effects of early glaciation.
Charlottetown, Prince Edward Island, Canada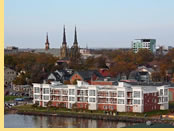 Charlottetown is the capital and largest city of the Canadian province of Prince Edward Island, and the county seat of Queens County. Named after Charlotte of Mecklenburg-Strelitz, queen consort of the United Kingdom, Charlottetown was originally an unincorporated town that incorporated as a city in 1855. Charlottetown is situated on its namesake harbour, which is formed by the confluence of three rivers in the central part of the island's south shore. The harbour itself opens onto the Northumberland Strait. The city is roughly V-shaped (pointed to the south) and constrained by the North (Yorke) and the Hillsborough (East) Rivers to the west and east.
Popular attractions within the city include the provincial legislature at Province House, which hosted the Charlottetown Conference, as well as Founders Hall, a recently redeveloped railway maintenance building which now houses an interactive trip through history tracing the development of Canada as a nation.
Quebec, Canada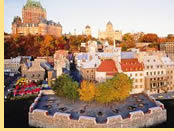 Quebec City, Quebecs capital and oldest city, is a perfect blend of old and new with a distinctive French accent. Walk winding cobblestone streets on the way to cozy cafes and shops in the Upper Town, and visit some of the city's best restaurants in the Lower Towns Place Royale, where Samuel de Champlain established a trading post in 1608. Visit the grand Chateau Frontenac Hotel for a panoramic view of the St. Lawrence River; the hotels green copper turrets and imposing towers serve as fitting crown.
Quebec city is home to over a hundred parks and gardens, which offer certain attractions like bird watching, hiking or canoeing for visitors. The Parc du Bois-de-Coulonge, which is known for its gardens and bird watching, is the second largest urban park in Quebec City. The Parc du Bois-de-Coulonge also has historical influence being the site of gardens that were created by British and French royalty. Quebec City's largest park is the Parc Chauveau, which offers a range of outdoor activities from hiking, canoeing and skiing. Other notable areas are Beauport bay, Domaine de Maizerets, Marais du Nord and Parc Cartier-Roberval.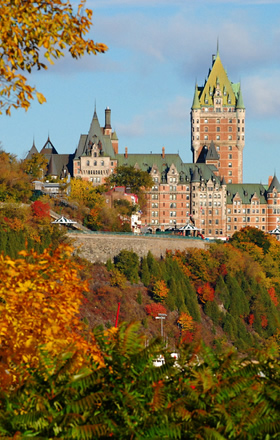 Occupancy: 4,500 • Tonnage: 171,598 • Length: 1,036 ft • Beam: 141 ft • Height: 699 ft • Draught: 28.7 ft • Crew: 1,536 ft • Year Built: 2017 • Registry: Malta

Canada Fall Foliage Gay Group Cruise 2019 Rates

S3 - Aurea Class Suite with Balcony
Double bed which can be converted into two single beds (on request), air conditioning, large wardrobe, bathroom with shower, interactive TV, telephone, wifi connection available (for a fee), mini bar and safe. Large angle balcony with private whirlpool bath. Surface approx. 301-409 sq. ft. In addition to all the features of 'Bella' and 'Fantastica', the 'Aurea' Experience offers a series of relaxing benefits for body and soul. Embark smoothly with priority boarding then relax in an elegant stateroom where you'll find a MED by MSC room diffuser ( 100ML) as well as a complimentary bathrobe and slippers. Dine at the time of your choice in a reserved area of the main dining room, enjoying 24-hour unlimited drinks. Bask in the exclusivity of a private sun deck. Best of all, take advantage of a fantastic Spa package including a spa welcome cocktail, one massage of your choice from the spa menu, tanning shower, private wellness consultation and unlimited use of the Thermal Area throughout your cruise (available only for adults). Set sail for pure relaxation. Unlimited Beverages Included & Spa
$ 2,869

B3 - Aurea Class Balcony Stateroom
All beds can be both single or double (on request). Spacious wardrobe. Bathroom with shower or tub. Interactive TV. Telephone. Wifi connection available (for a fee). Mini bar and safe. Air conditioning. Surface approx. 206 sq. ft. In addition to all the features of 'Bella' and 'Fantastica', the 'Aurea' Experience offers a series of relaxing benefits for body and soul. Embark smoothly with priority boarding then relax in an elegant stateroom where you'll find a MED by MSC room diffuser ( 100ML) as well as a complimentary bathrobe and slippers. Dine at the time of your choice in a reserved area of the main dining room, enjoying 24-hour unlimited drinks. Bask in the exclusivity of a private sun deck. Best of all, take advantage of a fantastic Spa package including a spa welcome cocktail, one massage of your choice from the spa menu, tanning shower, private wellness consultation and unlimited use of the Thermal Area throughout your cruise (available only for adults). Unlimited Beverages Included & Spa
$ 2,019

B2 - Balcony Stateroom
All beds can be both single or double (on request). Spacious wardrobe. Bathroom with shower or tub. Interactive TV. Telephone. Wifi connection available (for a fee). Mini bar and safe. Air conditioning. Surface approx. 206 sq. ft.
Fantastica Experience includes: All the benefits of 'Bella' plus a variety of extra privileges. Choose from staterooms in the most desired locations located on the upper decks, with rapid access to elevators and lounges. Enjoy 24-hour-a-day room service with free delivery (between 6am and 11pm) and priority choice of dining times in the gourmet restaurants.
$ 1,469

B1 - Balcony Stateroom
All beds can be both single or double (on request). Spacious wardrobe. Bathroom with shower or tub. Interactive TV. Telephone. Wifi connection available (for a fee). Mini bar and safe. Air conditioning. Surface approx. 206 sq. ft
The 'Bella' Experience is the great-value way to enjoy the comforts of life on board an elegant, modern cruise ship while choosing your amenities a la carte. Relax in a well equipped stateroom and savor the wide variety of superb specialties on board, with the chance to request your preferred dinner seating. What's more, you can spoil yourself with the delights of a gourmet buffet that's open 20 hours a day.
$ 1,269

O1 - Oceanview Stateroom
Spacious wardrobe. Bathroom with shower. Interactive TV. Telephone. Wifi connection available (for a fee). Mini bar and safe. Air conditioning. Surface approx. 161-194 sq. ft.
The 'Bella' Experience is the great-value way to enjoy the comforts of life on board an elegant, modern cruise ship while choosing your amenities a la carte. Relax in a well equipped stateroom and savor the wide variety of superb specialties on board, with the chance to request your preferred dinner seating. What's more, you can spoil yourself with the delights of a gourmet buffet that's open 20 hours a day.
$ 989

I2 - Inside Stateroom
All beds can be both single or double (on request). Spacious wardrobe. Bathroom with shower. Interactive TV. Telephone. Wifi connection available (fees may apply). Minibar and safe. Air conditioning. Surface approx. 172 sq. ft.
Fantastica Experience includes: All the benefits of 'Bella' plus a variety of extra privileges. Choose from staterooms in the most desired locations (including Super Family staterooms where available) located on the upper decks, with rapid access to elevators and lounges. Enjoy 24-hour-a-day room service with free delivery (between 6am and 11pm) and priority choice of dining times in the gourmet restaurants
$ 849

IB - Inside Stateroom
All beds can be both single or double (on request). Spacious wardrobe. Bathroom with shower. Interactive TV. Telephone. Wifi connection available (fees may apply). Minibar and safe. Air conditioning. Surface approx. 172 sq. ft.
The 'Bella' Experience is the great-value way to enjoy the comforts of life on board an elegant, modern cruise ship while choosing your amenities a la carte. Relax in a well equipped stateroom and savor the wide variety of superb specialties on board, with the chance to request your preferred dinner seating. What's more, you can spoil yourself with the delights of a gourmet buffet that's open 20 hours a day.
$ 799

Please ask about other cabin categories not listed.

All rates are cruise only in $USD and per person, based on double occupancy subject to availability at time of booking.

Port charges, taxes and fees: are $355.38 per person additional based on double occupancy. Single taxes are higher.

A non-refundable $30 Booking Processing Fee will be charged at the time of your deposit

Minimun Deposit $300 per person due at the time of booking ($400 for Aurea).

Final Payment: Due on June 25, 2019

All advertised events are exclusive to guests who book through us only. Aquafest Cruises are group events and not chartered vessels.

Non-discountable fees and taxes, airfare, air taxes and transfers are additional.

Events based on a minimum of 50 group passengers.

Pricing and other information may change without notice

All cancellations are subject to a $50 per booking cancellation fee from Aquafest in addition to any vendor cancellation penalties.

Trip Cancellation Insurance is strongly recommended for all reservations.

More information will be provided to you at the time of booking confirmation. Please contact us for a more detailed description of restrictions, cancellations, and penalties.





Pre/Post-Cruise Hotels







Special Airfares