Bearmuda Gay Bears Cruise to Bermuda
8 nights from/to Cape Liberty, New Jersey
July 8 – 15, 2018
Celebrity Cruises Summit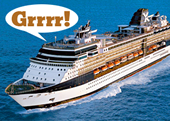 Join your bear buddies and friends on memorable Bearcruise to Bermuda. Discover Bermuda's legendary beaches. Go beyond the pink sand you'll find a mid-Atlantic island packed with a rare combination of experiences. Go sailing or shipwreck diving, explore ancient caves and subterranean lakes, uncover British colonial heritage in the island's historic towns, celebrate with Gombey dancer.
Pack those Bermuda Shorts and get ready to relax and explore with three days in port and relax with an additional three days at sea. You'll find it's the perfect vacation.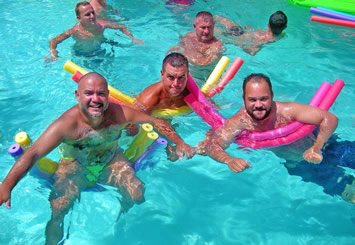 Bermuda is heaven on earth. The crystal clear waters, white sandy beaches and colourful streets make it a playground for the world's celebrities – and our Celebrity Cruise guests!
If you imagine paradise, we'd hedge our bets that the vision in your mind closely resembles the incredible beaches and stunning scenery of Bermuda. And if it's good enough for the rich and famous, it's good enough for us!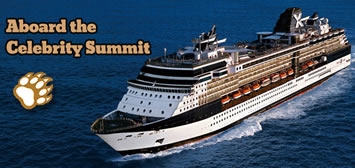 Your Ship - Celebrity Summit
Celebrity Summit
is like the pinnacle of a tall mountain – breathtakingly amazing. It is the best way to travel the world in style and enjoy an incredible cruise: the amenities that Celebrity features in its exceptional ships, combined with extremely personal service, means that you can cruise guilt-free, knowing that you'll be taken care of in every way possible. Luxury, class, and accommodation - these three words describe a trip on Celebrity Summit perfectly.
This brilliant star of the Millennium Class shines even brighter after her grand makeover in March 2016. The Penthouse and Royal suites now have glimmering new marble, fixtures, seating, and more. Our new Rooftop Terrace gives you a chic new way to experience the great outdoors, with creative cocktails, favorite snacks, and movies alfresco.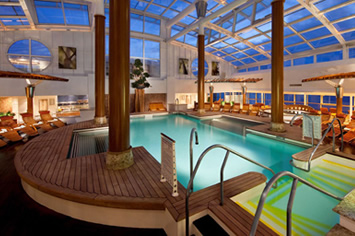 Activities on Celebrity Summit
On Celebrity Summit, the best amenities are yours for the asking. Relax by the swimming pool on deck, and soak up the sun with a nice drink. Take away the stress in the whirlpool, or pamper yourself at the AquaSpa. Enjoy the Conservatory, a stunning and meticulously designed garden with flourishing plant life. Go to the library and read a book in the peace and quiet, or just wander around the ship and take in the ocean views. There are also internet stations on the ship, where you can catch up on your emails, or send pictures home to make your friends and family jealous.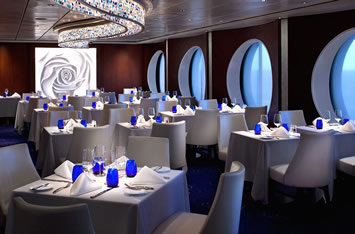 Dining / Food on Celebrity Summit
Celebrity Summit will treat you to the best food you can imagine. Get ready for an explosion of flavor and class - check out the main dining room, and dine in style while feasting on your favorite foods, all prepared to order. Head over to the SS Normandie Restaurant, where you can sample food prepared tableside in an atmosphere reminiscent of the famous old ocean liners such as the Titanic. Do not forget - there is also 24-hour room service available, which offers great food from the dinner menus.
If you hunger for an Italian steak house, savor the fresh pastas and dry-aged steaks of Tuscan Grille. As always, enjoy an unordinary dinner at the innovative Qsine®, then top it off with a chilled Peartini at the ice-topped Martini Bar.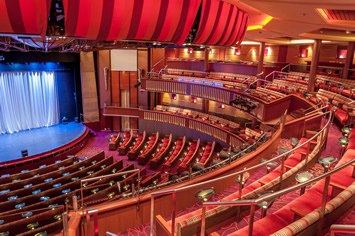 Entertainment on Celebrity Summit
An excellent ship like Celebrity Summit offers world-class entertainment. Your night will be full of memorable activities, so where to begin? Head over to one of the bars and lounges and enjoy a cocktail with great company - you can decide what to do next while you are relaxing. The ship offers great live performances - live music, Broadway-style performances, and even current movies. You can also dance the night away at the nightclub, where the DJ will play your favorite tunes. If you feel lucky, head over to the casino onboard and try your luck.