Freedom of the Seas
Ship Facts
Gross Tonnage: 160,000
Length: 1,112 feet
Beam: 185 feet
Draft: 28 feet
Cruising Speed: 21.6 knots
Guests: 3,634
Crew: 1,360
Staterooms: 1,817
Decks: 15
Ships Registry: Bahamas

Mediterranean European Gay Bears Cruise 2017
7 nights from/to Barcelona, Spain
September 10 – 17, 2017
Royal Caribbean Freedom of the Seas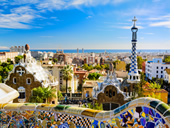 Join us on Cruise4Bears European Bears gay group cruise as we set sail straight after the Sitges Bears Week 2017 (September 1 - 11, 2017) on Royal Caribbean's newly enhanced and packed with activities Freedom of the Seas
to Western Mediterranean! From the High Renaissance to high fashion and from a fascinating heritage to fantastically chic beaches, the Mediterranean has it all. Enjoy the very best that Europe has to offer on our European Gay Bears Mediterranean cruise.
Stand in awe before Spanish landmarks, Italian landscapes, and French icons that echo the history-changing moments that once happened there. Climb up inside the spires of Gaudí's Sagrada Familia Cathedral in Barcelona, whisper in awe in the Sistine Chapel, and discover French Marseilles. Explore the Western Mediterranean cities where myth and history converge on your next vacation.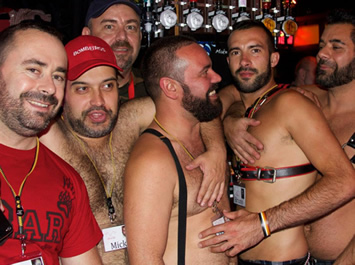 With its fast-paced cities, laid-back islands and passion for football, fashion, food and wine, Spain is a truly fascinating country. In buzzing Barcelona you can marvel at Gaudi's inspiring architecture or feast on delicious tapas in a shaded pavement café; explore the city's many churches and cathedrals or hit the shops for a shot of Catalan style. Nice is a cosmopolitan city where you'll find a colorful Old Town, elegant Belle Epoque architecture, French Riviera chic and much more.
Italy is home to one of the world's most historical and spiritual sites, a universally adored cuisine and a passionate nation. In ancient Rome you can gaze at Michelangelo's magnificent Sistine Chapel ceiling or explore the Colosseum where gladiators once fought. In Florence, feast your eyes on intricate Renaissance art or browse the jewellery shops along the Ponte Vecchio, the bridge dating back to 1345. Pose in Pisa for the essential holiday snap standing against the famous leaning tower or lick some of the most sensational gelato under the Mediterranean sun.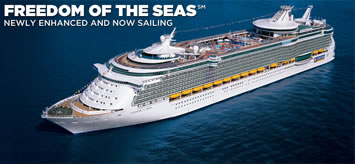 Royal Caribbean's newly enhanced Freedom of the Seas
The newly enhanced Freedom of the Seas
is a marvel of maritime engineering, packed with awesome innovations to stir your imagination. Share a high five with Shrek as part of The DreamWorks Experience. Catch a first-run movie in the 3D theater or poolside under the stars on the outdoor movie screen. Infuse color into your cruise with the artworks from our Art Gallery or with the frosted confections of the Cupcake Cupboard. And finish the evening with a selection of reds or whites at the renovated, now-more-intimate Vintages wine bar.
Plus, enjoy all the revolutionary features Freedom of the Seas has always been known for – FlowRider® surf simulator, rock climbing wall, ice-skating rink, Royal Promenade, cantilevered whirlpools, mini golf course, H2O Zone water park, and much more.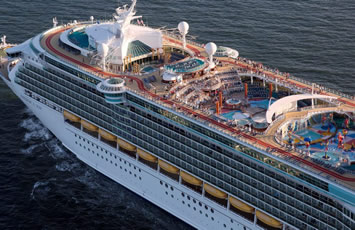 Action & Adventure
Surf's up! Catch the perfect wave on our incredible FlowRider® - a surf simulator where you can go surfing high above sea as the ship sails along.
• FlowRider® surf simulator
• Rock-climbing wall
• Ice-skating rink
• Mini-golf course
• Full-sized basketball court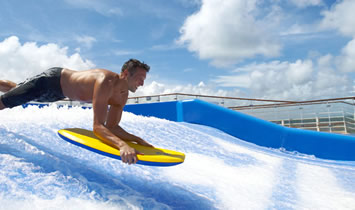 Dining
For informal dining and snacks, you can enjoy authentic pizza at Sorrentos, burger and fries at 1950s diner Johnny Rockets, or indulge in a sweet treat at Ben & Jerry's. If you fancy something more upmarket, try the fresh salmon or filet mignon at Chops Grille, or savour the intimacy of the Italian speciality restaurant, Portofino and sample the fine wines on offer at California Vineyards.
Main Dining Room delivers attentive service and flexible dining options included in the price of your cruise. Speciality Restaurants offer a range of different culinary experiences for a small extra charge.
• NEW: Giovanni's Table and Sabor Modern Mexican specialty dining restaurants
• Main Dining Room with complimentary, multi-course dining for breakfast, lunch and dinner
• More complimentary options including Windjammer Café, Jade Sushi and Asian-fusion cuisine, Sorrento's Pizza, Café Promenade for coffee and pastries/snacks, and room service
• The Cupcake Cupboard, a vintage-style gourmet bakery with 30 types of cupcakes
• Casual dining and snacks at Johnny Rockets and Ben & Jerry's Ice Cream
• Specialty restaurants Chops Grille steakhouse, where for one low cover charge you can choose any items off the menu from appetizer to dessert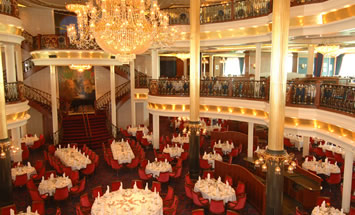 Rest & Relaxation
Catch the latest films in our 3-D cinema where you don't so much watch the action as live it. Or lap up a movie at our Poolside Screen.
• NEW: New and renovated staterooms throughout the ship
• 4 pools including the Solarium, an adults-only retreat
• 6 whirlpools, two of them cantilevered whirlpools overlooking the ocean
• VitalitySM Spa with an extensive treatment menu including medi-spa treatments and acupuncture
• State-of-the-art Fitness Center, with classes like yoga and tai chi
• Library and Card Room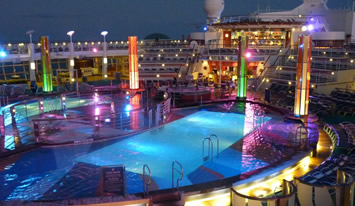 Entertainment & Shopping
• NEW: New R-bar
• Complimentary Broadway-style entertainment in the Main Theater
• Complimentary ice-skating shows in Studio B
• 10,258 square foot Vegas-style Casino Royale® with 19 tables and 301 slots
• 22 bars, clubs, and lounges that never have a cover, including Boleros Latin-themed lounge and Bull & Bear English Pub
• Enhanced, more-intimate Vintages wine bar
• Variety of name-brand, duty-free shopping on the Royal Promenade including jewelry, perfumes, and apparel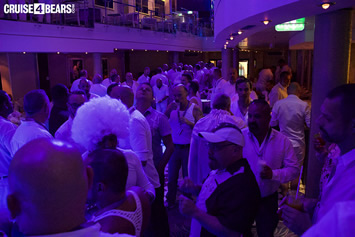 Only for Bears!
Theme Parties
White party, Hot'n'Sexy party or Costume party. Only for bears. Private.
Tours & Transfers
We work very hard to offer the best all-bear tours at incredible rates.
Pre- & post-cruise
Includes meetings, parties, tours and host hotels. Our Hotel packages also include transfer from/to port.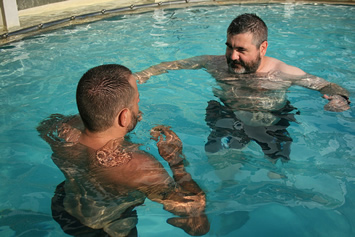 Mediterranean Bears Gay Cruise Itinerary


Date

Port

Arrive

Depart

10 Sep
Barcelona, Spain
4 PM
11 Sep
Provence (Marseilles), France
9 AM
6 PM
12 Sep
Nice (Villefranche), France
7 AM
7 PM
13 Sep
Florence/Pisa (La Spezia), Italy
7 AM
7 PM

14 Sep

Rome (Civitavecchia), Italy
7 AM
7 PM
15 Sep
Naples (Capri), Italy
7 AM
6:30 PM

16 Sep

A Day at Sea!

17 Sep
Barcelona, Spain
6 AM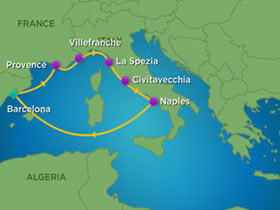 Day 1 - Barcelona, Spain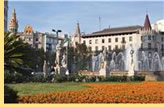 A top European center for art, architecture, design and cuisine, this stylish city has its own language and culture. The soul of old Barcelona is its Gothic Quarter; outside the medieval district, discover iconic landmarks and more. Vying for your attention in Catalonia's visually stunning capital are the magnificent medieval buildings of the lively Gothic quarter and the exotic creations of architect Antoni Gaudi - the Sagrada Familia Temple and Parc Güell, to name just a few.
Day 2 - Provence (Marseilles), France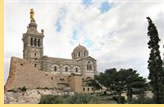 Marseille is one of the most visited cities in France. With many museums and galleries, along with ancient buildings of historical interest. Along the coast, cycling tracks veer around sunny coves and sandy beaches. France's oldest city is one of its most dynamic, with a melting pot culture and vibrant arts scene. The soul of the city is its Vieux Port, the working waterfront. Marseille is also a gateway port to the scenic villages and coastal areas of Provence.
Day 3 - Nice (Villefranche), France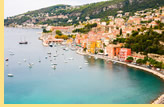 Synonymous for decades with the words opulence, a sophistication and wealth, the French Riviera is the jewel of the Mediterranean Sea. Walk the Promenade des Anglais which borders the sea, and rub shoulders with royalty and film stars on golden beaches. Take a trip to Monte Carlo to see million dollar yachts in the most picturesque setting of Monte Carlo's bay.
Day 4 - Florence/Pisa, La Spezia, Italy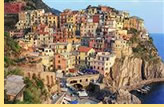 A former fishing village at the border of two enchanting regions, La Spezia offers easy access to Tuscany and its great cities like Florence and Pisa and the Liguria's rugged coast and terraced villages known as Cinque Terre. From La Spezia, which provides ready access to the Cinque Terre region, you cn travel to Florence as well as to the Leaning Tower of Pisa. Or enjoy La Spezia's, spectacular collection of cathedrals and the art-nouveau-style villas.
Day 5 - Rome (Civitavecchia), Italy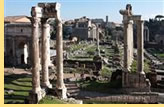 Hidden piazzas, opulent baroque churches, classical ruins at every turn. The best of Italian fashion. Countless art galleries, gardens and palaces. If ever there was a place to return to and delve deeper, it's Rome. From the monuments of the ancient empire to the pursuit of la dolce vita, the Eternal City is an unrivaled open-air museum and a lively modern metropolis. The tiny enclave of Vatican City is home to sacred sites and priceless art.
Day 6 - Naples, Capri, Italy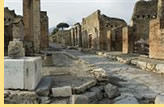 One of Europe's oldest cities, Naples is vibrant and filled with rich artistic and architectural heritage. Nearby sights include the ruins of ancient Pompeii uncovers, the idyllic resort isle of Capri, and the jewel-like towns that dot the Amalfi Coast. You're spoiled for choice in the city that invented the pizza. Embark on a trip to Mt. Vesuvius for mind-blowing views before descending to Pompeii. Board a boat for Capri, or a scenic day trip to Positano and Sorrento down the stunning Amalfi coast.
Day 7 - Day at Sea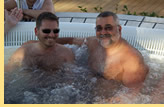 An 'at sea' day is your chance to explore all the amazing activities the ship has to offer, including doing nothing at all. Relax in the Spa, take in a show at the theatre, or experience any of the incredible dining venues. There's so much to do the difficulty will be choosing what to do next! Whether you seek an adrenaline rush or total tranquility, our ships have it all. Try rock climbing, zip-lining and surfing 200 feet above the waves. Melt away land-based stress with a spa massage, build a scrapbook of memories or simply relax poolside.
Day 8 - Barcelona, Spain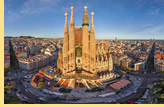 An important cultural and economic center in Spain, and indeed Europe, Barcelona is known as much for its unique architecture as its gay friendliness. Since its founding, Barcelona has always been a center of art and design, culminating with Gaudi's masterpiece, the Sagrada Familia Basilica, a prime example of Art Nouveau architecture, with its bold color, beautiful tile work and swirling lines. Spend a day wandering through the old Gothic quarter or take a 30-minute trip to Sitges, the famed gay Spanish beach resort.