Infinity
Ship Facts
Occupancy: 2170
Tonnage: 91,000
Length: 965 feet
Beam: 105 feet
Draught: 26 feet
Cruisespeed: 24 knots
Inaugural Date: March 03, 2001
What's Included
Shipboard accommodations
Ocean transportation
Most meals
Some beverages
Most entertainment aboard the vessel
What's Not Included
Air transportation
Transfers
Shore excursions
Specialty restaurant fees
Some beverages
Photographs
Gratuities/service fees
Medical services
AquaSpa service, etc.
Antarctica & South America Gay Group Cruise 2018
14 nights roundtrip from/to Buenos Aires, Argentina
February 18 – March 4, 2018
Celebrity's Infinity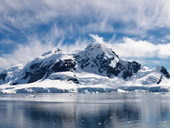 Experience the unmatched beauty of Antarctica and South America on a Pied Piper gay group cruise around South America. On this 14-night cruise you'll set sail round-trip from the contemporary urban capital of Argentina, Buenos Aires. On your journey around Cape Horn through the Strait of Magellan, you'll head to the unparalled beauty and magnificence of Antarctica. After that, it's visits to the Falkland Islands and interesting ports in Argentina and Uruguay. It's the perfect time to get away for the South American summer.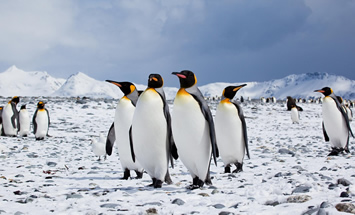 Celebrity's Infinity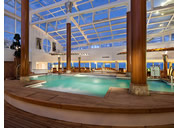 Celebrity Infinity
is the proud owner of some of the most satisfying experiences on the seas – however you enjoy passing your time. You can stay connected at our Celebrity iLounge®, packed with Apple® products and staffed with technology experts to help you learn valuable new skills. The Canyon Ranch SpaClub® is the place to visit for a range of fabulous treatments, from meditative relaxation to serene sensory options. Lie back and let the troubles of everyday life melt away in one of the largest and most luxurious spas afloat. When the time for entertainment comes, head to Martini Bar & Crush to see our talented bar staff put on a fantastic show over a bar made of ice – then taste a cool classic or contemporary Martini. For breathtaking views, pay a visit to our Constellation Lounge for a night of dancing under glowing disco lights while the sea shimmers outside.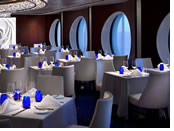 Celebrity Infinity
offers an array of exciting dining options. For a dining experience like no other, head to Qsine® for truly contemporary cuisine. Here, you can order your meal on an iPad® and watch as an intriguingly unique meal – comprised of classic and familiar flavours – is served. AquaClass® guests will also get access to the select Blu restaurant, where delicious cuisine awaits in an exclusive environment. Best of all, every dish on the menu has been designed to fit in with your healthy lifestyle, so it is a treat you can give yourself without feeling guilty. Sandwiches, salads, crepes, desserts and more are on the menu in the casual and lively surroundings of Bistro on Five. Meanwhile, our SS United States Restaurant uses an elegant menu alongside genuine fittings from the grand vessel herself to offer one of the most memorable Celebrity Infinity dining experiences.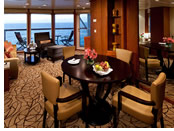 Staterooms on board Celebrity Infinity
are stylishly fitted with forward-thinking design in every aspect. The experience is indulgent from the moment you step on board – and there are accommodation options to suit the tastes of every guest. A stateroom is more than just a room. It is a place where guests can lie back, relax and take in the unmistakable luxury of a Celebrity Cruises holiday. Most of our staterooms include a private balcony for a personal open space, while others offer a superb sea view. Select an Inside Stateroom for a cosy stay, or a luxurious Penthouse Suite for incredible views and European-style butler service. All staterooms include en-suite facilities and luxurious bed linen.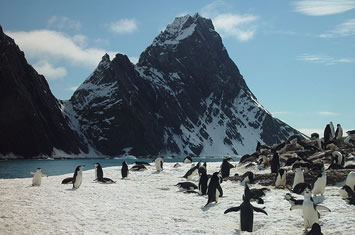 Buenos Aires, Argentina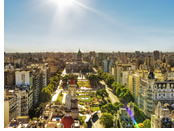 Prepare for pleasure in the Paris of South America. In the oldest barrio - San Telmo, try the tango and the (equally spicy) chorizo sausage. Visit an estancia (ranch) to see cowboy horsemanship at its best, then pay homage to Evita at Casa Rosita.
Cosmopolitan Buenos Aires, whose name means city of "favorable winds," is the capital of Argentina. With broad, well planned avenues, charming sidewalk cafes, carefully tended parks, elaborate monuments, noble statues and splendid rococo buildings, it exudes an air of sophisticated elegance.
• The city is a delight for exploration on foot and by car. Visit the colorful quarter of La Boca or San Telmo district with its artist colony and well-known tango clubs.
• Plaza San Martin - This shady square at the beginning of the Florida pedestrian street is a focal point from where to start a shopping spree. The Marriott Plaza Hotel fronts the square.
• Plaza de Mayo - This is the major hub of Buenos Aires surrounded by the city's most important historic buildings, such as the Cabildo (Town Hall), the Casa Rosada (the presidential palace) and the Metropolitan Cathedral.
• Church of San Ignacio de Loyola - Recognized by its two lofty towers, this church was built in 1710 and is the oldest colonial building in Buenos Aires.
• Santo Domingo Church - Founded in 1756, the church served as refuge to British soldiers during an attack of the British on Buenos Aires in 1806. When the British capitulated, their regimental colors were preserved in the church.
• National Museum of Fine Arts - The museum features a fine collection of European works as well as those of many Argentinean artists.
The cultural heart and political capital of Argentina, Buenos Aires is a sprawling city of broad avenues, parks and flowers. Sample the fare at a sidewalk cafe or shop for leather goods on Avenida Lavalle, tour the ornate Teatro Colon opera house or visit a local tango parlor.
Ushuaia, Argentina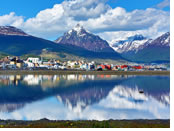 For sheer physical beauty, the Land of Fire is hard to beat. To view the wonders of the region's amazing fauna and flora, board the aptly named 'End of the World Train' on a scenic 12km adventure to the pristine Parque Nacional Tierra del Fuego.
The southernmost town in the world, Ushuaia sits at the edge of Tierra del Fuego, Argentina´s "land of fire," so named because of the fires lit by Indians to warn of the arrival of Magellan´s ship. Surrounded by a countryside of snowcapped mountains, dense forest, rivers and waterfalls, the town has a rugged, frontier spirit. Nearby Tierran del Fuego National Park is a wildlife sanctuary.
Savor the spectacular beauty of Tierra del Fuego's lakes, lush forests, flora and fauna and soaring mountains by train, 4-wheel drive, on horseback, or on an off-road forest trek. Enjoy the expansive views from Garibaldi Pass and watch for sea lions and albatross along the Beagle Channel.
Cape Horn, Chile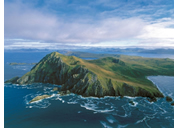 Cape Horn (Span. Cabo de Hornos), promontory, South Chile, is in the Tierra del Fuego archipelago, on Horn Island. Tierra del Fuego, Land of Fire, is the most isolated place in the Americas, and Cape Horn is its southernmost point. These craggy cliffs and windswept shores are stark, rugged beauty personified.
It marks the southernmost point of South America and extends into Drake Passage, the antarctic strait connecting the South Atlantic and South Pacific oceans. The rocky terrain of the cape rises to a height of 424 m (1391 ft). Storms, strong currents, and icebergs make passage around the cape extremely hazardous.
Schollart Channel, Antartica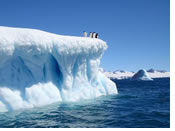 You are certain to leave with amazing memories, and pictures, as you cruise through Schollart Channel. Take in the mesmerizing sights of massive ice flows, humpback whales, waddling penguins, leopard seals in their natural, and somewhat extreme element.
The Schollart Channel of Antartica has breathtaking ice cliffs, glaciers and icebergs. A stunning view as you cruise through this area.
Paradise Bay, Antarctica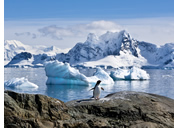 This name aptly reflects the stunning beauty you'll find here, just as the clear waters beautifully reflect the spectacular mountains, such as Rojas Peak, Bryde Peak, and the Petzvol Glacier. Within these waters we may see Minke whales feeding and Gentoo penguins curiously observing us from the rocky shores.
The name is not an exaggeration. Here 100-foot high glaciers and precipitous mountains present an imcomparable panorama, a riot of color in white, red, yellow and blue.
Gerlache Straight, South America
A number of geographical anomalies around this channel make these waters among the most plankton-rich in the world. You're likely to see a profusion of whales feeding in the rich ecosystem, which is a sight you'll not soon forget.
A famous body of water in the Antarctic Peninsula, The Gerlache Strait is a must see for many people visiting this part of the Antarctic on board an Antarctic Cruise due to its spiky blue icebergs, humpback whale spotting, snow and mountains. It can be found between Anvers Island and the Danco Coast and is usually visited en route to Neko Bay or the Lemaire Channel where ships cross the Antarctic Circle at 66 degress. The Gerlache Strait is named after the Belgian Adrien de Gerlache, who explored the strait in 1898.
Elephant Island, Antarctica
This tiny island in the Weddell Sea plays a role in one of seafaring history's most legendary exploits. When the brave crew of the Endurance, led by explorer Sir Ernest Shackleton, was trapped in the ice during a 1914 polar expedition.
Elephant Island in the South Shetland Islands, off the coast of the Antarctic Peninsula, is named for its abundance of elephant seals and is home to. It became the unlikely home of Shackleton's crew for 105 days in 1916 after their ship Endurance was crushed in pack ice in the Weddell Sea. Living on penguins and limpets (no seals inhabited the area at that time) and taking shelter in an improvised hut made from two wooden boat hulls, they were rescued by Shackleton. He and five men had traveled more than 800 miles in an open boat to South Georgia Island to seek help. Today, elephant and Weddell seals, chinstrap, gentoo, and macaroni penguins can be found on the spit of land Shackleton's men name Point Wild.
Port Stanley, Falkland Islands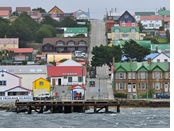 If you're a birder or photographer – or aspiring to be either – the Falklands delivers in spades. See if you can spot a flightless Steamer Duck. Your cruise wouldn't be complete without a stop at the museum chronicling the 1982 Argentinian invasion.
Dramatic cliffs, windswept rolling hills and sandy beaches make a scenic home for the Falkland´s countless waterfowl and 2,000 hearty British descendents. Shop for woolens and crafts on Port Stanley´s main street or sample the diddle-dee jelly with afternoon tea.
Good walkers can explore Stanley easily on foot. Major sites, such as t he cathedral, the museum at Britannia House and the Battle Memorial are included in the organized excursions; they also can be visited on your own. A stroll along a section of the waterfront will show you the hulks of old sailing ships. Key points are marked with interpretive signs.
Puerto Madryn, Argentina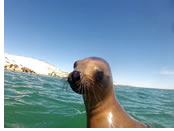 Step into the pages of National Geographic in this unique ecosystem. Three-ton elephant seal bulls bask with their harems along the shoreline, sea lion and penguin colonies abound, and the Southern Right Whale's breeding grounds are just offshore.
Puerto Madryn is the gateway to the large wildlife preserve on the Valdes Peninsula, with its collection of birds, sea elephants and offshore whale breeding grounds. Puerto Madryn boasts several fine seafood restaurants and is growing in popularity with Argentine vacationers.
Explore this wildlife paradise and its surrounding quaint towns. Visit an exuberant sea lion colony, watch for nesting cormorants, magnificent elephant seals and observe sheep-shearing on an estancia. Or experience a walk through a colony of Magellanic penguins and myriad species of native seabirds.
Montevideo, Uruguay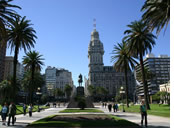 Visit Ciudad Vieja district and see how the Spanish, Portuguese, Italian, French and British all left their imprint on the old city. At Harbour Market, try meat roasted over an open-air grill, washed down with Medio y Medio (half wine, half cider).
Heavily influenced by European culture and architecture, Uruguay´s capital is a vibrant, modern city famed for its fresh water, white sand beaches. The Museo do Goucho chronicles the region´s famed cowboys and the colorful Mercado del Puerto boasts a variety of eateries.
Highlights include Ciudad Vieja (Old Town) with its 18th century buildings, the vibrant Mercado del Puerto, and the bustling commercial activity of Avenida 18 de Julio and its cultural offerings (theatres, museums and art galleries).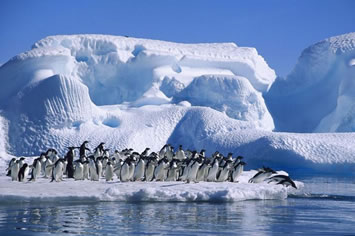 Antarctica & South America Cruise Itinerary


Date

Port

Arrive

Depart

18 Feb
Buenos Aires, Argentina
5 PM
19 Feb

A Day at Sea!

20 Feb

A Day at Sea!

21 Feb

A Day at Sea!

22 Feb

Ushuaia, Argentina
9 AM
9 PM
23 Feb
Cape Horn, Chile
6 AM
8 AM
24 Feb
Schollart Channel, Antartica
11 AM
1 PM

24 Feb

Paradise Bay, Antarctica
2 PM
4 PM
24 Feb
Gerlache Straight, South America
5 PM
7 PM

25 Feb

Elephant Island, Antarctica
2 PM
6 PM
26 Feb

A Day at Sea!

27 Feb

Port Stanley, Falkland Islands
8 AM
5 PM
28 Feb

A Day at Sea!

01 Mar

Puerto Madryn, Argentina
7 AM
4:30 PM
02 Mar

A Day at Sea!

03 Mar

Montevideo, Uruguay
9 AM
5 PM
04 Mar
Buenos Aires, Argentina
5 AM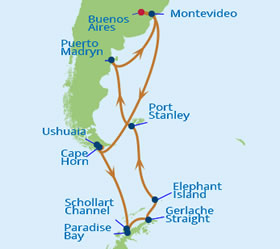 Just a few onboard highlights
Celebrity Infinity, one of our cherished Millennium® Class ships, has been infused with modern luxury and favorite Solstice® Class amenities. So now you can enjoy her familiar charms along with sophisticated new surroundings and even more onboard experiences to enjoy.
Canyon Ranch SpaClub®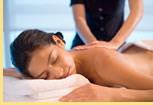 Relax and rejuvenate in our serene spa at sea. Experience the unique services of Canyon Ranch in a breathtaking setting—aboard Celebrity's modern luxury ships. Enhance your vacation with a complete wellness and lifestyle program that increases resilience, restores serenity, and helps you feel rejuvenated.
Innovations Store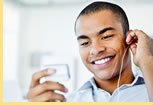 Your one-stop-spot at sea to find all the latest high-tech electronics including iPad® and iPod® mobile digital devices, MacBook® computers, a variety of laptops, digital accessories, and cool electronic toys. Best of all, whatever you purchase at the Innovations Store is duty-free.
AquaClass® Staterooms

Spa-inspired staterooms featuring indulgent amenities like a Hansgrohe® shower tower and custom blended bath products to help you feel restored and renewed. An AquaClass® Spa Concierge to help you arrange all your spa appointments. Complimentary access to our relaxing Persian Garden. Plus, exclusive access to the Blu restaurant serving breakfast and dinner.
Blu Restaurant

A refreshingly indulgent menu of "clean cuisine" provides an exclusive dining sanctuary exclusively for AquaClass® guests. A lighter take on your favorites, Blu features inventive dishes with fresh, crisp flavors in a sophisticated atmosphere. Open for breakfast and dinner.
Qsine®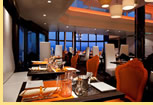 Qsine®, our one-of-a-kind specialty restaurant, features a uniquely unordinary approach to dining. At Qsine®, we strive to awaken your palate through a modern and whimsical approach to familiar dishes from around the world. Food is artfully presented, without traditional courses, and intended to be shared. And, to make it even more playful, the menu and wine list are creatively presented on an iPad®. Let your Culinary Tour Guide take you on an unforgettable journey.
Celebrity iLounge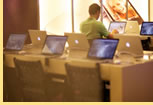 Keep in touch 24 hours a day in the Celebrity iLounge, our one-of-a-kind hip Internet lounge that is the first Authorized Apple® Reseller at Sea. Celebrity iLounge also offers various iLearn classes to help you master the latest photography, video and audio skills.
Café al Bacio & Gelateria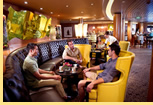 The warm atmosphere, comfortable furniture and the sweet scent of the Gelateria's freshly baked waffle cones create an instant emotional connection. Café al Bacio is a great place to relax, any time of day. Many like to stop by in the evening for one of the specialty dessert cocktails, and chat about a great meal that they had or a wonderful show they just enjoyed. There's always something to talk about at Café al Bacio.
A Taste of Film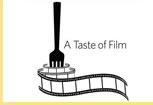 We've taken our culinary expertise through the roof—literally. At our new Rooftop Terrace, experience A Taste of Film, an exciting way to enjoy the great outdoors, satisfy your love of movies, and dazzle your taste buds all at once. Delicious bites and drinks—inspired by the film—are served during the movie to heighten the experience. Chic, cozy furniture and a large movie screen create the perfect setting for tasting your favorite movies.
Rooftop Terrace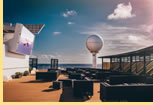 Celebrity Infinity will exude freshness at the highest levels—literally. We're creating a chic new Rooftop Terrace, soundscape, and movie screen, where you can kick back and catch an alfresco flick with your favorite cocktails and snacks. The inviting scene will welcome you with cozy new furnishings and artistic elements. It'll be the trendiest hot spot at sea.
Tuscan Grille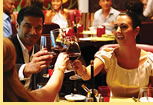 Now our Tuscan Grille steak house, the popular Solstice® Class restaurant, brings its dry aged steaks and freshly made pastas to Celebrity Infinity, too. In addition to its modern twist on traditional steaks and its wine list highlighting Italy, this incarnation presents a unique Italian cocktail menu—a first for Tuscan Grille. Attention taste buds: "You're welcome."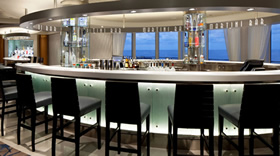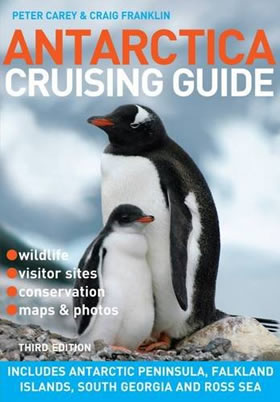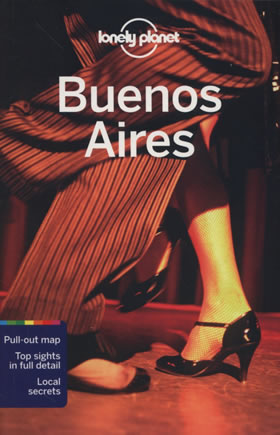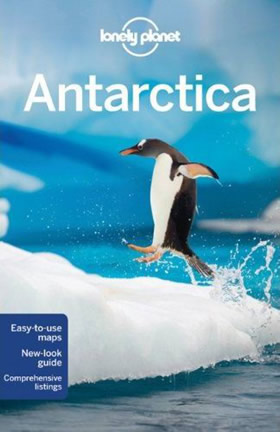 Guests: 2,170 • Gross Tonnage: 91,000 • Length: 965' • Beam: 105' • Draft: 26' • Cruising Speed: 24 knots

Antarctica & South America Cruise 2018 on the Celebrity Infinity Rates
(Updated 06.01.18. - Current Prices/Availability)
Z - Inside Double Stateroom Guaranty*
Our Inside Staterooms have been thoughtfully designed, with ample space to sleep, relax and enjoy your private space on board. Like all our Staterooms, you will find we have done all we can to ensure ease and comfort. Your room includes 100% Egyptian cotton linens, plush bedding and mattresses, and lots of finishing touches that will make your stateroom feel like a real home from home.
$ 2,549

12 - Inside Double Stateroom
Our Inside Staterooms have been thoughtfully designed, with ample space to sleep, relax and enjoy your private space on board. Like all our Staterooms, you will find we have done all we can to ensure ease and comfort. Your room includes 100% Egyptian cotton linens, plush bedding and mattresses, and lots of finishing touches that will make your stateroom feel like a real home from home.


11 - Inside Double Stateroom
Our Inside Staterooms have been thoughtfully designed, with ample space to sleep, relax and enjoy your private space on board. Like all our Staterooms, you will find we have done all we can to ensure ease and comfort. Your room includes 100% Egyptian cotton linens, plush bedding and mattresses, and lots of finishing touches that will make your stateroom feel like a real home from home.
$ 2,849

10 - Inside Double Stateroom
Our Inside Staterooms have been thoughtfully designed, with ample space to sleep, relax and enjoy your private space on board. Like all our Staterooms, you will find we have done all we can to ensure ease and comfort. Your room includes 100% Egyptian cotton linens, plush bedding and mattresses, and lots of finishing touches that will make your stateroom feel like a real home from home.
$ 2,849

9 - Inside Double Stateroom
Our Inside Staterooms have been thoughtfully designed, with ample space to sleep, relax and enjoy your private space on board. Like all our Staterooms, you will find we have done all we can to ensure ease and comfort. Your room includes 100% Egyptian cotton linens, plush bedding and mattresses, and lots of finishing touches that will make your stateroom feel like a real home from home.
$ 2,849

Y - Ocean-view Stateroom with window Guaranty*
Ocean View Staterooms have ample space to sleep, relax and enjoy your private space on board, with large windows offering spectacular views. Like all our Staterooms, you'll find they have been designed with your comfort in mind. Inside your room you will find 100% Egyptian cotton linens, plush bedding and mattresses, and lots of extra special finishing touches.
$ 2,299

8 - Ocean-view Stateroom with window
Ocean View Staterooms have ample space to sleep, relax and enjoy your private space on board, with large windows offering spectacular views. Like all our Staterooms, you'll find they have been designed with your comfort in mind. Inside your room you will find 100% Egyptian cotton linens, plush bedding and mattresses, and lots of extra special finishing touches.
$ 3,099

7 - Ocean-view Stateroom with window
Ocean View Staterooms have ample space to sleep, relax and enjoy your private space on board, with large windows offering spectacular views. Like all our Staterooms, you'll find they have been designed with your comfort in mind. Inside your room you will find 100% Egyptian cotton linens, plush bedding and mattresses, and lots of extra special finishing touches.
$ 3,149

6 - Ocean-view Stateroom with window
Ocean View Staterooms have ample space to sleep, relax and enjoy your private space on board, with large windows offering spectacular views. Like all our Staterooms, you'll find they have been designed with your comfort in mind. Inside your room you will find 100% Egyptian cotton linens, plush bedding and mattresses, and lots of extra special finishing touches.
$ 3,199

5 - Deluxe Ocean-view Stateroom with window
Ocean View Staterooms have ample space to sleep, relax and enjoy your private space on board, with large windows offering spectacular views. Like all our Staterooms, you'll find they have been designed with your comfort in mind. Inside your room you will find 100% Egyptian cotton linens, plush bedding and mattresses, and lots of extra special finishing touches.


4 - Deluxe Ocean-view Stateroom with window
Ocean View Staterooms have ample space to sleep, relax and enjoy your private space on board, with large windows offering spectacular views. Like all our Staterooms, you'll find they have been designed with your comfort in mind. Inside your room you will find 100% Egyptian cotton linens, plush bedding and mattresses, and lots of extra special finishing touches.
$ 3,849

X - Deluxe ocean-view double staterooms with veranda Guaranty*
Balcony Staterooms each have a private balcony, offering breathtaking views and sea air to be enjoyed at your leisure. Like all our Staterooms, you will find we have gone the extra mile to ensure your comfort, with 100% Egyptian cotton linens, plush bedding and mattresses, and lots of finishing touches that will make your stateroom feel like a real home from home.
$ 2,399

2c - Deluxe ocean-view double staterooms with veranda
(partially obstructed)
Balcony Staterooms each have a private balcony, offering breathtaking views and sea air to be enjoyed at your leisure. Like all our Staterooms, you will find we have gone the extra mile to ensure your comfort, with 100% Egyptian cotton linens, plush bedding and mattresses, and lots of finishing touches that will make your stateroom feel like a real home from home.
$ 3,549

2b - Deluxe ocean-view double staterooms with veranda
Balcony Staterooms each have a private balcony, offering breathtaking views and sea air to be enjoyed at your leisure. Like all our Staterooms, you will find we have gone the extra mile to ensure your comfort, with 100% Egyptian cotton linens, plush bedding and mattresses, and lots of finishing touches that will make your stateroom feel like a real home from home.
$ 3,549

2a - Deluxe ocean-view double staterooms with veranda
Balcony Staterooms each have a private balcony, offering breathtaking views and sea air to be enjoyed at your leisure. Like all our Staterooms, you will find we have gone the extra mile to ensure your comfort, with 100% Egyptian cotton linens, plush bedding and mattresses, and lots of finishing touches that will make your stateroom feel like a real home from home.
$ 3,549

XC - Concierge Class stateroom Guaranty*
Concierge Class staterooms each have a private balcony, and are located in the most desirable locations of each ship. You will find all the in-room features of our standard Staterooms, but with high-end furnishings and lots of extra touches that make them a little bit special, like welcome sparkling wine, fresh fruit and flowers, personalised stationery, and a pillow menu so you can enjoy the perfect night's rest.
$ 2,499

C3 - Concierge Class double staterooms with veranda
Concierge Class staterooms each have a private balcony, and are located in the most desirable locations of each ship. You will find all the in-room features of our standard Staterooms, but with high-end furnishings and lots of extra touches that make them a little bit special, like welcome sparkling wine, fresh fruit and flowers, personalised stationery, and a pillow menu so you can enjoy the perfect night's rest.
$ 4,299

C2 - Concierge Class double staterooms with veranda
Concierge Class staterooms each have a private balcony, and are located in the most desirable locations of each ship. You will find all the in-room features of our standard Staterooms, but with high-end furnishings and lots of extra touches that make them a little bit special, like welcome sparkling wine, fresh fruit and flowers, personalised stationery, and a pillow menu so you can enjoy the perfect night's rest.


C1 - Concierge Class double staterooms with veranda
Concierge Class staterooms each have a private balcony, and are located in the most desirable locations of each ship. You will find all the in-room features of our standard Staterooms, but with high-end furnishings and lots of extra touches that make them a little bit special, like welcome sparkling wine, fresh fruit and flowers, personalised stationery, and a pillow menu so you can enjoy the perfect night's rest.
$ 4,849

XA - Aqua Class double staterooms with veranda Guaranty*
You will find an AquaClass Stateroom offers all the in-room features of our standard Staterooms, but with a spa-inspired twist. Our AquaClass rooms all have a private balcony, and are located high above it all, nestled comfortably close to the AquaSpa Relaxation Room, the Solarium and the Persian Garden.
$ 2,699

A2 - Aqua Class double staterooms with veranda
You will find an AquaClass Stateroom offers all the in-room features of our standard Staterooms, but with a spa-inspired twist. Our AquaClass rooms all have a private balcony, and are located high above it all, nestled comfortably close to the AquaSpa Relaxation Room, the Solarium and the Persian Garden.
$ 4,699

A1 - Aqua Class double staterooms with veranda
You will find an AquaClass Stateroom offers all the in-room features of our standard Staterooms, but with a spa-inspired twist. Our AquaClass rooms all have a private balcony, and are located high above it all, nestled comfortably close to the AquaSpa Relaxation Room, the Solarium and the Persian Garden.
$ 4,799

W - Suite with veranda Guaranty*
When you stay in a Sky Suite, you'll enjoy the luxury of European-style butler service. This includes assistance with unpacking and packing. In-suite lunch and dinner service. Afternoon tea. Evening hors d'oeuvres and complimentary in-suite espresso and cappuccino from Cafe al Bacio. 251 sq. ft. Veranda - 57 sq. ft.
$ 4,499

S2 - Sky Suite with floor-to-ceiling windows and veranda
When you stay in a Sky Suite, you'll enjoy the luxury of European-style butler service. This includes assistance with unpacking and packing. In-suite lunch and dinner service. Afternoon tea. Evening hors d'oeuvres and complimentary in-suite espresso and cappuccino from Cafe al Bacio. 251 sq. ft. Veranda - 57 sq. ft.
$ 6,099

S1 - Sky Suite with floor-to-ceiling windows and veranda
When you stay in a Sky Suite, you'll enjoy the luxury of European-style butler service. This includes assistance with unpacking and packing. In-suite lunch and dinner service. Afternoon tea. Evening hors d'oeuvres and complimentary in-suite espresso and cappuccino from Cafe al Bacio. 251 sq. ft. Veranda - 57 sq. ft.
$ 6,499

CS - Celebrity Suite with floor-to-ceiling windows
When you stay in a Celebrity Suite, you'll enjoy the luxury of European-style butler service. This includes assistance with unpacking and packing. In-suite lunch and dinner service. Afternoon tea. Evening hors d'oeuvres and complimentary in-suite espresso and cappuccino from Cafe al Bacio. 467 sq. ft. Veranda - 85 sq. ft.
On Request
RS - Royal Suite with floor-to-ceiling windows and veranda
When you stay in a Royal Suite, you'll enjoy the luxury of European-style butler service. This includes assistance with unpacking and packing. In-suite lunch and dinner service. Afternoon tea. Evening hors d'oeuvres and complimentary in-suite espresso and cappuccino from Cafe al Bacio. Separate living room and dining area and a veranda with whirlpool and luxurious lounge seating. 538 sq. ft. Veranda - 195 sq. ft.
$ 10,299

PS - Penthouse Suite with floor-to-ceiling windows and veranda
When you stay in one of our Penthouse Suites, you'll enjoy the luxury of European-style butler service. This includes assistance with unpacking and packing. In-suite lunch and dinner service. Afternoon tea. Evening hors d'oeuvres and complimentary in-suite espresso and cappuccino from Cafe al Bacio. We're sure you will be more than happy with the grandeur and scale of the space, along with all the amenities, like the butler's pantry and two interactive audio/visual entertainment systems. 1,432 sq. ft. Veranda - 1,098 sq. ft.
On Request
All prices are per person, double occupancy, and include all meals, accommodations and entertainment!

Taxes of $363.20pp, optional travel insurance and gratuities are additional.

A deposit of $500 per person is required upon booking.

Optional shore excursions will be offered.

Prices are cruise only and DO NOT INCLUDE return airfare! Please ask for airfare add-ons back to your home city.

Fares are subject to availability and may change without prior notice.

Also included are the traditional PIED PIPER escort and activities, subject to minimum participation.

Traveling alone? Ask about our single roommate share program to help you avoid the single supplement of 100% of the per person double occupancy rate.

Please ask for further details.

GO Big! Book an Oceanview stateroom or higher and get two of the following: a complimentary Classic beverage package, complimentary gratuities, unlimited onboard internet, or an onboard credit of $300 per stateroom!

GO Best! Book an Oceanview stateroom or higher, and for only $45 per person, per day extra, receive all of the following: a complimentary Premium beverage package, complimentary gratuities, unlimited onboard internet, or an onboard credit of $300 per stateroom!

Suite deal! Book a suite and get all of the complimentary perks at no additional charge!

GO promotions are capacity controlled and offer may be withdrawn at any time without prior notice. GO promotion does not apply to categories W, XC, X and Z.

Special Airfares








Pre-Cruise Hotels







Post-Cruise Hotel