Danube Explorer
Eastern Europe All-Gay River Cruise 2017
October 12 – 19, 2017
Emerald Waterways Emerald Star
Explore the magical vistas and undiscovered beauty of Eastern Europe next fall as RSVP takes 182 guests through the best of the Danube on the sparkling Emerald Star. Head off the beaten path into some of the world's most fascinating places starting with Hungary's legendary capital city of Budapest.
Our epic 7-night journey visits 5 countries that for decades were hidden behind the Iron Curtain as we sail eastward on the legendary Danube toward Bucharest, Romania. Along the way, you'll be thrilled by the explosive colors of autumn on one of the world's most fertile and breathtaking rivers. It's the best time to see the Danube in all its glory, with all the fun and friendship of an intimate RSVP gay river cruise.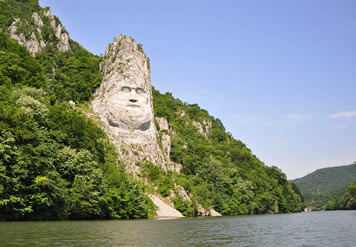 Eastern Europe's Capitals Up Close And Personal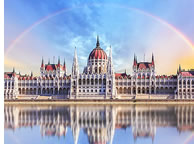 RSVP provides you with a unique perspective on this fascinating region with our thoughtfully crafted original itinerary. After an overnight in Hungary's thriving capital city of Budapest, where castles and markets beckon and a vibrant gay life entices, our journey eastward on the Danube begins.
Explore one of the oldest towns in Hungary, Kalocsa, before heading to the border of Croatia to spend a day in the life of the local people. Next up is the capital of Serbia, Belgrade, which was founded in the 2nd Century and has been razed to the ground 44 times over the millennia. What stands here now is a city on the verge – ready to embrace today's world with all it has to offer. Throw in the Bel Ami beauty of its residents and no doubt this will be one of your favorite stops.
On our way to Bulgaria, we'll sail through the narrow gorge known as the Iron Gates, which separate the Carpathian Mountains from the European Alps. This day onboard gives you a chance to truly relax and take in the region's stunning fall foliage in prime color. Our next four stops – Svishtov, Veliko Tarnovo, Arbanassi, and Silistra – offer an in-depth experience in mysterious and culturally fascinating Bulgaria. The Ottomans had great influence here, ruling much of the country for over five centuries.
Our final stop is the capital of Romania, Bucharest. Known as "The Paris of the East," this city provides the perfect launching point for further Eastern European adventures. Choose to stay in Bucharest for several days or perhaps head off to Transylvania in search of its famed Count. The possibilities for adventure are as vivid as the colors around us!
RSVP Life On The River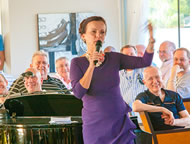 When you return home to Star after a full day of sightseeing, RSVP and Emerald will make your evenings even more lively and captivating. Enrich your journey with expert destination talks. Join friends old and new for a game in the lounge, or find a comfortable chair in which to relax on the Sun Deck.
RSVP entertainment features a variety of options suiting an intimate ship style, including our legendary piano bar and cabaret entertainers, local performers brought on just for you, movie nights, and so much more. We'll make sure you're always entertained, enriched, and enlightened.
Europe's Finest Small Ships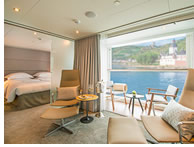 Emerald Waterways boasts the most innovative of small ships in Europe. Their modern and award-winning design, with spacious staterooms and breathtaking innovations like their indoor pool (which converts to a movie theater at night!), will impress you at every turn. Star's stylish and spacious public spaces ensure the utmost in comfort, and their open-air balcony system is innovation at its best.
Tantalizing meals served with regional wines and beers will delight your palette, and complimentary Wi-Fi access guarantees you'll stay connected to the outside world. Included shore excursions, led by certified local guides, offer VIP access to must-see sites and optional "in depth" shore excursions allow you to take your enrichment experience to the next level.
And Everything You Love About RSVP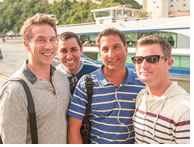 With only 182 guests onboard, you'll experience both a unique sense of community and an unmatched level of personal service from our welcoming and engaging Team RSVP. They will be your hosts throughout, and their passion for the region and attention to detail will make your journey personal, engaging, and fun in ways you never imagined. Everything we do is designed to make you feel welcome, relaxed, and entertained in a place where you belong.
RSVP has completely customized this itinerary for maximum enjoyment, with extended time in ports and unique experiences matched with a few surprises to delight you along the way. Our experience over the past 30 years has brought thousands of friends together on ships large and small, in places near and far, but always with a common goal of sharing the magic of travel together.
Join us next fall as we explore Eastern Europe on the Danube with the coolest RSVP adventure yet!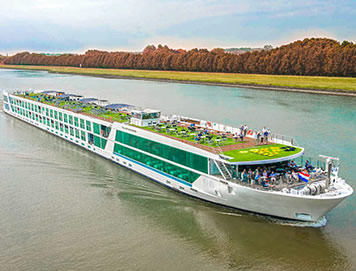 Emerald Star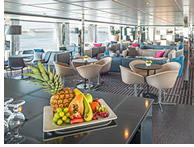 Accommodating a maximum of 182 passengers for an intimate cruise experience, the Emerald Star debuted in 2014. She's among Emerald Waterways' most exciting vessels. Onboard amenities include an alternative light dining option at the Sky Barbecue, a fitness center, massage therapy room, hair salon, complimentary Wi-Fi access, a spacious Sun Deck with premium lounge chairs, and a first-of-its kind indoor pool with a retractable roof.
Throughout the ship, elegant, modern spaces provide plenty of seating and cozy spots to relax, allowing you to immerse yourself in the wonders of your river cruise adventure.
Activities & Entertainment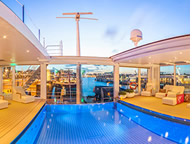 Emerald's onboard ship experience is as lively and as captivating as your time on shore! Attend exclusive events like beer and wine tastings, demonstrations by local artisans, and talks by local experts about the areas through which you're traveling. Play a game in the lounge. Relax on the Sun Deck. Be pampered in the hair salon. Work out in the gym. Take a dip in the pool. Join new friends for movie night. Sing along in the piano lounge. Or enjoy the local entertainers we've brought onboard to give you a full appreciation for the region and its culture. Mix in all of RSVP's signature acts, social events, and activities and you'll soon discover countless ways to be entertained.
Farm-To-Table Dining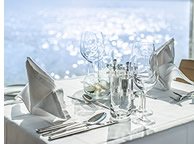 One of the absolute best aspects of river cruising is that much of the food served is sourced locally and designed for discerning tastes. Star's onboard culinary team delivers hearty and satisfying fare with their signature European service. From a delicious meal in the main restaurant to an alfresco breakfast or light lunch on The Terrace, you'll delight in culinary diversity. As with all RSVP vacations, you're free to sit wherever you want and with whomever you want. It's the perfect way to meet friends old and new in a relaxed setting.
Begin your mornings early or late – it's your choice. Either way, a sumptuous breakfast awaits. Enjoy lunch inside or outside. We think you'll agree the delightful open-air seating is the perfect place to lunch while admiring the passing fall scenery. Dinnertime beckons with 5-star service, the finest chef-inspired recipes, and complimentary regional wines. With good food, great friends, and an elegant setting, your dining experience is sure to be a memorable one.
Innovative Stateroom Design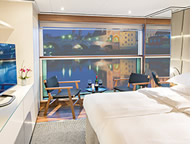 After a day of sightseeing, nothing feels better than retreating to your own personal sanctuary. Within your deluxe stateroom or suite, you'll savor the luxury of spacious, well-appointed rooms. With around 200 square feet, Panorama and Grand Balcony Suites are larger than the industry standard. Since most staterooms feature a large open-air balcony, you'll experience Europe's beauty and history even while inside. And that means a more comfortable, relaxing, and enjoyable vacation for you.
To replace standard French Balcony suites that are common on river cruise ships, Emerald has transformed the concept by creating a new type of indoor balcony. With a separate decked area and ingenious open-air system, you can interact with the outdoors with a touch of a button! The upper half of the cabin's floor-to-ceiling window drops down to let in fresh air and allows you to connect with the autumn landscape.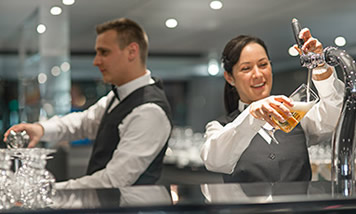 Included Amenities
Ship
• Elegant, modern design
• Wall-to-Wall Panoramic Windows
• Indoor Pool with Retractable Roof
• Cinema
• Non-smoking interior
• Elevator
Sky Deck
• Outside viewing deck with premium lounge chairs
• Shade awnings
• Golf Putting Green
• Games Area
• Walking Track
Service
• English-speaking crew
• Emerald and RSVP Cruise Directors working together
• Onboard assistance to recommend, reserve, and further personalize your cruise
Sightseeing
• Included Shore Excursions
• Certified Local Guides
• QuietVox Audio Guides for all Shore Excursions
• Complimentary maps
Dining
• Self-serve beverage station with complimentary tea, hot chocolate, & premium coffees
• Sky Barbecue on Sun Deck
• Alternate breakfast and light lunch on The Terrace
Services
• Fitness Center
• Massage Therapy Room
• Hair Salon
• Complimentary Wi-Fi access (unavailable in some areas)