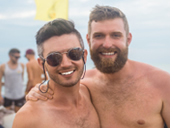 TropOut – the festival for the modern gay traveller – is finally ready to come to Europe! And what a place to start – Malta is Europe's number ONE ranked destination for gay travellers. This is one party you won't want to miss.
We've created a festival that mixes the glamour of the European summer with prime party season – all in a location that will amaze you with its landscapes, history and culture. If you're seeking an unforgettable Mediterranean experience with likeminded gay guys, you've found it. Welcome to TropOut Malta.
Rooftop Pary
An infinity pool, a rooftop and the start of TropOut!
Cultural Discoveries
The history of Valetta, the culture of The Three Cities and Maltese wine.
Indulgent Pool Party
Luxury. Day bed. Cocktails. Mediterranean. Yes!
Exclusive Boat Party
5 hours partying, cruising the islands, and drinks are included!
TropOut Gay Malta - Chill! Party! Explore!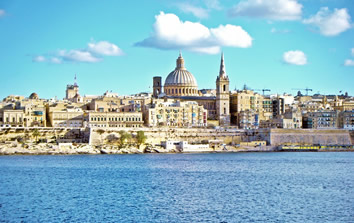 Included:
• Choice of 5 or 6 nights' accommodation at brand new H Hotel in St. Julian's, Malta
• Festival Pass
• Festival transfers
• Rejuvenating Rooftop Yoga
Optional
• VIP Upgrade
• Airport transfers
• Cultural Discoveries
Not included
• Flights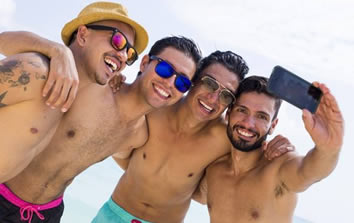 If you're looking to experience TropOut in the best way possible, then upgrading to a VIP package for EUR 100 is the best way to do it!
Your Upgrade Includes:
• Private lounge at Infinity Rooftop
• 1st row day bed @ private beach
• Guaranteed table at Gianpula party
• Poolside day bed at Pearl Beach Club
• Access to lush upper deck on Boat Party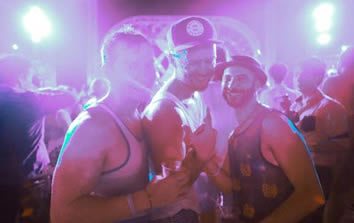 The Festival Schedule has been designed to give you flexibility: you can join as many or as few parties and activities as you like. If you'd prefer to chill by the pool for the week, that's absolutely fine- it's your TropOut to experience your way.
Thursday, September 13, 2018:
Welcome to Malta! Once you've checked in, head to the rooftop and meet your new friends. We'll be waiting for you!
Infinity Rooftop Party
This stunning rooftop boasts amazing views, an infinity pool and stylish décor. As the sun goes down, it's time for cocktails, mingling and getting to know each other.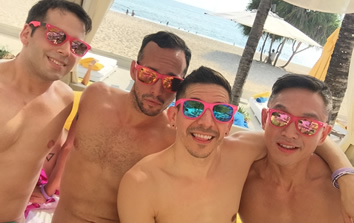 Friday, September 14, 2018:
Rooftop Yoga
Start your day with a morning yoga class on the rooftop and a refreshing swim.
Private Beach Party
We've found Malta's most secluded beach, complete with beautiful golden sand. Grab your towel: we're going to our secret location for a private guys-only party.
After-Party in Valetta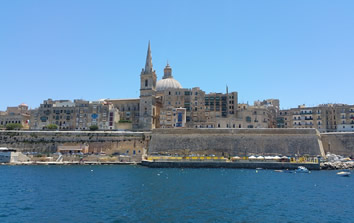 Saturday, September 15, 2018:
Optional: Valletta & Three Cities Discovery
We explore the incredible streets and sights of Malta's ancient capital. By foot and water taxi, we discover an exquisite city unlike any other. We can't recommend this experience enough.
Penthouse Party @ Gianpula
Tonight we join Malta's thriving gay community in the heart of the island for a unique party experience. Make new friends and create shared memories in this beautiful location.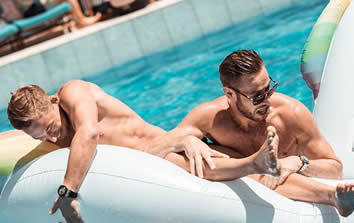 Sunday, September 16, 2018:
Rooftop Yoga
Start the day with morning yoga and stretch out after our big night. You might just need it!
Pool Party @ Pearl Beach Club
With plush sun beds, a stunning backdrop and signature cocktails, Pearl is the ultimate daytime destination to chill and party under the Mediterranean sun.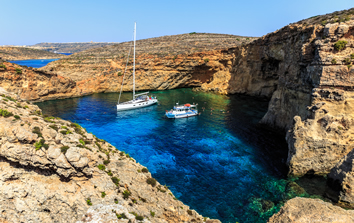 Monday, September 17, 2018:
Rooftop Yoga
It's your last chance for cleansing yoga on our beautiful hotel rooftop. Don't miss out!
Exclusive Boat Party
TropOut loves a boat party! Enjoy a whole day on our exclusive boat that will have you sailing and dancing on the Mediterranean. All drinks and food are included!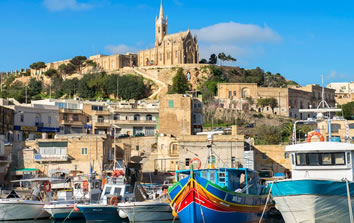 Tuesday, September 18, 2018:
5 night package // Check-Out
Optional airport transfers will be waiting to transfer you to Malta airport to catch your onward flight.
Optional: Gozo Island Discovery
A place rich in culture, tradition and only a short ferry ride away. We'll spend the day soaking up the very best of this beautiful Mediterranean hideaway. Bring your camera!
Optional: Evening @ Meridiana Winery
Spend the final evening sampling some of Malta's most famous wines. We'll learn why their wine is so desirable, before trying different varieties and the freshest local produce over dinner.
Wednesday, September 19, 2018:
Check-Out (6 nights package)
Our airport transfers will be waiting to transfer you to Malta airport to catch your onward flight.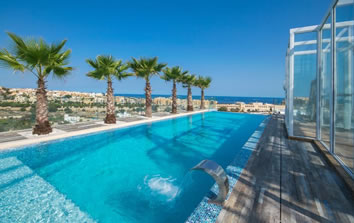 The flagship 4**** star H Hotel is set to open in 2018, comprising of 149 guest rooms with most rooms and suites enjoying views of St Georges Bay. They combine modern and classic art with cutting edge technology and architectural innovations, thus creating a truly unique, sophisticated guest room experience.
H Hotel also incorporates a 950 Square metres spa, indoor pool, sauna's, jacuzzi and gym facilities. A rooftop infinity pool and sundeck overlooking St Georges Bay. High above the busy restaurants, bars and clubs below, our Infinity Pool Deck & Lounge is the perfect place to relax, work on your tan, sample cocktails from our bar and enjoy the tranquil chill-out ambiance.