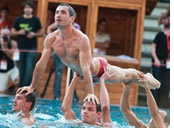 Since 1982, the Gay Games have brought together people from all over the world, with diversity, respect, equality, solidarity, and sharing. With sport a common theme for inclusion, the Gay Games are open to all, young or old, athlete or artist, experienced or novice, gay or straight. For athletes, artists, supporters, spectators, donors, volunteers, conference participants, sponsors, or simply anyone interested in this project, everyone has a role to play at the Gay Games and help to progress our society. Rendez-vous in Paris in 2018 will be greatest sporting and cultural event, where we will share together some moments rich in emotion along with up to 15,000 attendees from over 70 countries.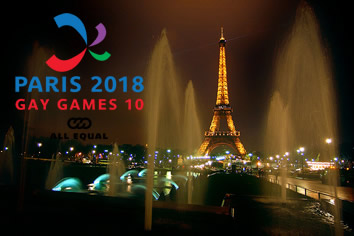 Day 1 - Friday, August 3, 2018
Paris, France - Getting Ready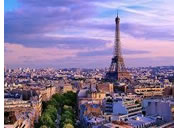 • Independent arrival to your hotel.
• Welcome drink and free time.
• In the late afternoon Meet & Greet with your LGBT Tour Leader at the hotel and exclusive aperitif in a LGBT Friendly location.
• Aftewards welcome dinner at a local restaurant.
• Rest of the night free for party.
• Overnight at your hotel.
Rainbow Tips: We can provide you Private Transfers with special prices!
Rainbow Tips: Want to arrive earlier? Enquire about extra nights! *Subject to availability.
Day 2 - Saturday, August 4, 2018
Gay Games 2018 in Paris - Opening Ceremony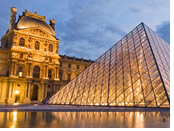 • Breakfast at the hotel.
• Together with your LGBT Friendly Guide, you will discover the magic and the secrets of the city!
• Start your tour with the imposing Louvre Museum (from the outside), a very astonishingly LGBT museum. From ancient Greek and Roman and the Italian Renaissance, where they were also at often smiled at.
• Then continue your tour to the Marais District, the new trendy area with cool individual fashion boutiques and a hidden food market plus a stop at one of the best chocolate and pastry shops in Paris.
• Afterwards we will walk to Canal Saint Martin, a hip area where many gay people have moved to in recent years, with fun street art, cool cafes and a design bookshop and walk along the historic canal where boats still sail on.
• Lunch on your own to taste local specialities.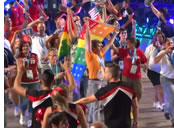 • In the afternoon be ready for an event with 15,000 participants from all over the world, that will meet in Paris for the 10th edition of the Gay Games.
• The ceremony will start at 19:00 and will be in three steps: The gathering by country and city of all Gay Games participants. Their colourful parade into the stadium. The amazing Show with a few speeches, hymns, athletes and officials oaths, flame, and of course a world class entertainment.
• In the evening free time to delight your tongue with dinner.
• Afterwards don't lose the opportunity to dance the night away with your new friends at a LGBT Party in one of the most popular LGBT disco of the city.
• Overnight at your hotel.
Rainbow Tips: If you want to register for Gay Games as participant, donít miss the opportunity to write us !
Day 3 - Sunday, August 5, 2018
Good Bye!
• Breakfast at the hotel.
• Independent departure.
Rainbow Tips: If you want to spend more days in Paris we can arrange you Extra Nights and Many Activities and Excursions. *Subject to availability.