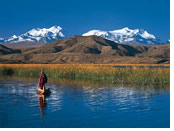 Sail on the waters of the world's highest navigable lake • Make local friends on an overnight homestay • Experience the sensation of standing on a man-made reed island • Discover Inca ruins on Taquile Island. Lake Titicaca is the world's highest navigable lake, sitting at a soaring 3,812 m above sea level, and on this trip you'll encounter the fascinating people and beautiful locations that characterise this isolated location.
Sail close to the clouds on Lake Titicaca and discover the ancient civilisations that inhabit its islands. Feel the spongy reeds of the 'floating' Uros islands beneath your feet, learn about unique local cultures and customs at a homestay and relish the vistas over the seemingly infinite waters from the brilliant Taquile Island.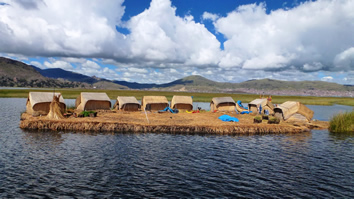 Physical Rating
You are required to carry your pack on and off trains and buses, up hotel steps, etc. Your itinerary may include easy paced walks or bike rides, but these are on mainly flat ground.
Culture Shock Rating
The trip includes a range of accommodation, such as basic hotels with western facilities or overnight trains. Days of being on the move are well interspersed, communication with the outside world is ever-present and a wide variety of food is commonly available.
Meals Included
2 Breakfasts, 3 Lunches, 1 Dinner
Please note breakfasts are often simple (bread, butter, jam, coffee/tea and juice would be most common).
Accommodation
Hotel (1 nt), homestay (1 nt)
Transportation
Minibus, rickshaws, boat
Group Size
Minimum 1 passenger
Departure
Departure is guaranteed
Budget
Allow USD $60 for meals not included.
Departs
Daily, subject to availability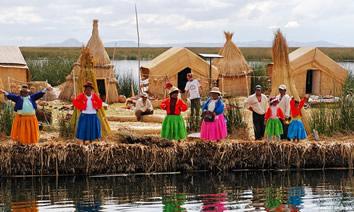 Day 1 - Puno, Peru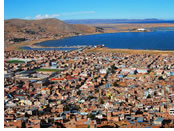 Perched on the shores of the vast Lake Titicaca, Puno is alive with the pulse of Andean music and the rhythm of traditional dance. Set sail on the world's highest navigable lake, stopping by the floating Uros Islands, which are constructed from multiple layers of totora reeds. Spend the night with a welcoming local family, on one of the lake's non-floating islands.
Days 2-3 - Lake Titicaca / Puno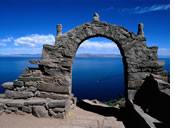 Set off early for Taquile, a tiny island littered with crumbling Inca terracing that punctuates the ruby-red soil. Take in the crisp, fresh air with a short hike to enjoy stunning views over the lake before returning to Puno for the night. The next morning, drive to a local farm and learn about the breeding system of Andean camelidae. Relax in the farm's garden and enjoy a traditional homemade lunch, before hiking through a cactus forest and along the shore of Lake Titicaca.