Norwegian Breakaway
Ship Facts
Occupancy: 3959
Tonnage: 145,655
Length: 1068 feet
Beam: 169.7 feet
Draught: 28.3 feet
Cruise speed: 21.5 knots
Inaugural Date: Aug 08, 2009
Built: 2013

New Orleans Mardi Gras
Caribbean Gay Bears Cruise 2024
7 nights from/to New Orleans, Louisiana
4 nights New Orleans Mardi Gras 2024 Post-Cruise Tour
February 04 – 11, 2024
NCL Norwegian Breakaway
Leave the Big Easy behind for this weeklong bears & gay group cruise in the Caribbean. Your first stop is Cozumel on the coast of Mexico's beautiful Yucatán Peninsula. The day is yours to snorkel, dive fabulous reefs, explore the jungle in an ATV, relax poolside at a beach club, or visit an ancient Mayan temple. Experience sun, fun and sand in Harvest Caye, the premier resort-style destination in Belize - cool off with a drink at the swim-up bar. And whilst in Costa Maya, ponder the lives of the ancient Mayans as you explore fascinating ruins, or opt instead to snorkel the second-largest barrier reef in the world.
Whether you're looking for a unique cruise vacation or an incredible stay in New Orleans, our bears cruise hosts Miss Bouvèé & Jennifer McClain are ready to show you the best of Mardi Gras. So don't wait, book your adventure and join us for the best Mardi Gras Cruise and Land Vacation yet!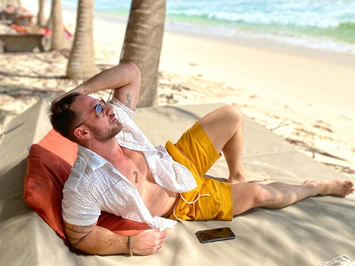 Step on board a Norwegian Cruise Line ship and set sail on a Western Caribbean cruise. See firsthand what it's like to be in a picturesque paradise. Planning your cruise to the Western Caribbean is a no brainer with all the beauty it offers. Cruise to Belize City and discover the ancient trading post of the forgotten civilization of Altun Ha. Travel to Honduras and dive deep below the surface to explore the many wonders of a barrier reef in Roatán. Whether you're snorkelling through shipwrecks that are home to vivid marine life or soaking up the rays whilst relaxing on pristine beaches, you'll soon realise why everyone wants to cruise to The Caribbean for their holiday. Learn a little and play a lot. Or vice versa. Just choose a direction and let's go!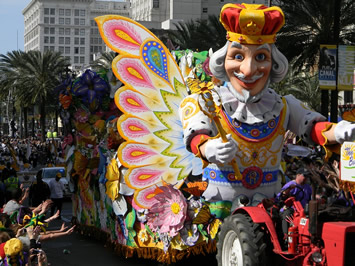 New Orleans Mardi Gras
Mardi Gras in New Orleans is a one to a three-month stretch of the year in which the streets come alive with music, art, and costumed revelers.
There's so much to celebrate during Carnival season, where locals rule and visitors are more than welcome to join in on the fun. On the weekends leading up to Fat Tuesday, parades roll all over town. Spectators gasp at the colossal Endymion floats and delight in the political satire of Krewe du Vieux. There's something to do during every week of the Mardi Gras season.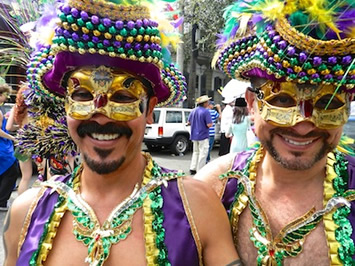 During Carnival season, the already vibrant and colorful culture in New Orleans is amplified tenfold—and things only get more spectacular when you add in LGBTQ-specific events and balls. From annual extravaganzas thrown by gay Mardi Gras krewes to block parties that invite you to leave your inhibitions at home, every day of gay Carnival is an opportunity to show up as you are, wherever you are.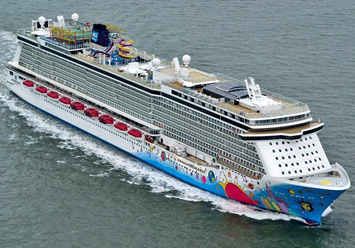 Your Ship Norwegian Breakaway
Norwegian Breakaway is ready to whisk you away to your best holiday yet. Take a Caribbean cruise and swim with dolphins, step back into history, or just enjoy relaxing days. There's something on board for everyone. Breathe in the fresh ocean air and connect with the sea like never before along The Waterfront, a quarter-mile oceanfront promenade lined with restaurants, bars, and spectacular views. Indulge in more than 25 dining experiences, including three new, dedicated seafood venues. And enjoy dazzling performances - Six and Burn the Floor. Norwegian Breakaway offers magnificent amenities at sea.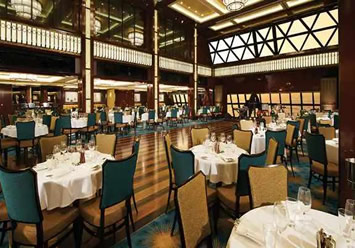 Dining on Norwegian Breakaway
Serving a wide variety of culinary delights to please every palate, our complimentary dining options include three main dining rooms, a help-yourself buffet and a variety of casual cafés, grills and on-the-go choices. Plus, our Main Dining Rooms offer a menu that changes daily, Chef's Signature Dishes and carefully selected wine recommendations, guaranteeing a different culinary adventure with every visit.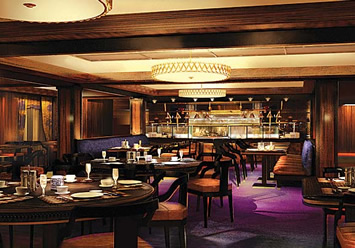 Speciality Dining on Norwegian Breakaway
Enjoy a night of gastronomic proportions at one of our many speciality restaurants. Find your inner foodie at Ocean Blue featuring delicious seafood eats. Bring a hearty appetite to our Brazilian steakhouse, Moderno Churrascaria. And see shrimp fly at Teppanyaki. Whether you're dining inside or oceanside on The Waterfront, our speciality restaurants feature the tastes you'll crave.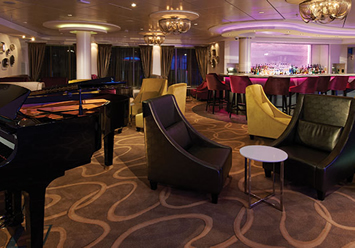 Bars & Lounges on Norwegian Breakaway
With so many bars and lounges to discover, finding your favourite may take a few days. Feel the energy of the pumping music and pulsing walls as you dance till the wee hours at Bliss Ultra Lounge. Grab a burger and beer anytime you like at O'Sheehan's Neighborhood Bar & Grill. Or chill out, literally, in the only ice bar at sea. Whether you're looking to meet up with friends or make new ones, there's always an opportunity to mix it up.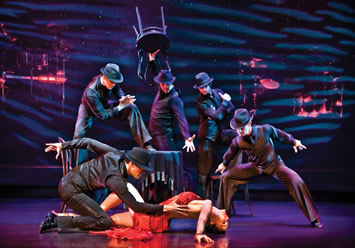 Entertainment on Norwegian Breakaway
When it comes to the entertainment on our newest ships, you won't believe your eyes or even your ears. Bask in the bright lights of Broadway with performances like Burn the Floor. Sing along at Howl At The Moon. Then tickle your funny bone with hilarious comedic performances.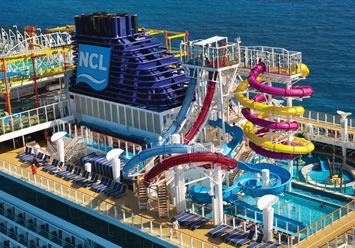 Activities on Norwegian Breakaway
From top to bottom and from bow to stern, Norwegian Breakaway has enough onboard activities to fill every minute of your cruise. Think you're brave? Splash around at Aqua Park with Free Fall - the fastest waterslides at sea. Or visit our multi-level Sports Complex and walk The Plank, which extends 8 feet over the side of the ship. Wanna get lucky? Bet it all at our award-winning Casinos at Sea®. With so much excitement, you'll have to come back for more.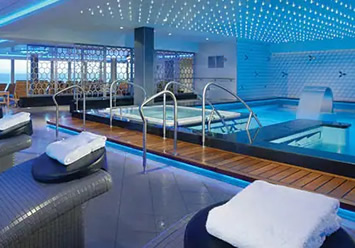 Spa on Norwegian Breakaway
When you want some "me" time, look no further than Mandara Spa®. Relax with a hot-stone massage, one of over 50 speciality treatments offered. At our onboard spas, treatments range from the classic to the luxurious. Let our pampering professionals soothe and rejuvenate you with facials, massages, acupuncture and a full menu of services.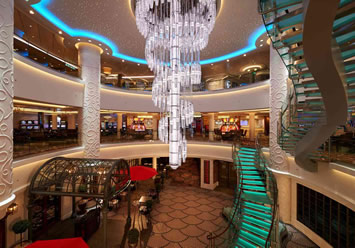 Onboard Shopping on Norwegian Breakaway
Forget to pack something? No worries! Our gift shops onboard carry everything you'll need for fun in the sun. Shop from a variety of souvenirs, cosmetics, clothing, snacks and sundry items. Treat yourself at our duty-free shops full of fantastic savings on fine jewellery, accessories, perfume, liquor and tobacco.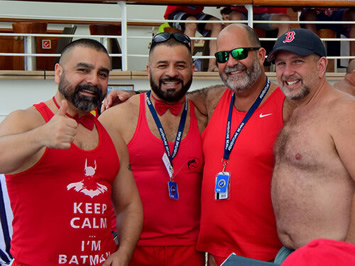 Adventure Bears Gay Cruise
Adventure Bears provides a stress free, fun, upscale memorable vacation experience and gives like-minded gay men an opportunity to make lasting friendships. You can choose be social and active or just chill out and relax. Our cruises will appeal to the more relaxed yet fun loving guys.
We offer the best of both worlds with rates far lower than gay chartered ships. Enjoy exotic ports of call, exclusive group on-board activities, entertainment, and of course outstanding cuisine and service. We also offer our own private shore excursions available only to our guests.
In order to participate in our events you must make reservations with us. Unfortunately people booked through a different source cannot be included as part of our gay group.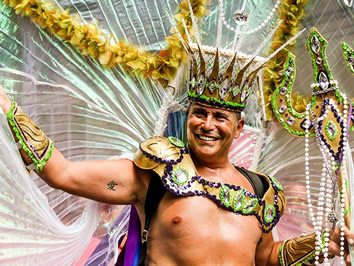 New Orleans Mardi Gras 2024
Caribbean Gay Bears Cruise
Itinerary


Date

Port

Arrive

Depart

04 Feb
New Orleans, Louisiana
5:30 PM
05 Feb

A Day at Sea!

06 Feb
Cozumel, Mexico
8 AM
6 PM
07 Feb
Roatan, Honduras
8 AM
5 PM

08 Feb

Harvest Caye, Belize
8 AM
5 PM
09 Feb
Costa Maya, Mexico
7 AM
3 PM

10 Feb

A Day at Sea!

11 Feb
New Orleans, Louisiana
8 AM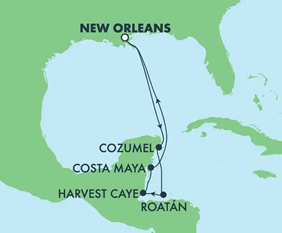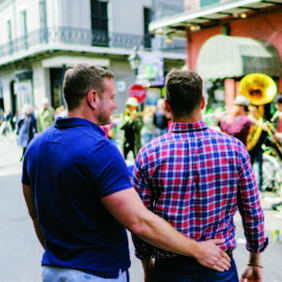 Day 1 - New Orleans, Louisiana
It seems nothing can dampen New Orleans spirits where the good times roll, the jazz is cool and the food is hot. Get in on the action in the world-famous Vieux Carre, better known as the French Quarter, with its Dixieland sounds and Bourbon Street banter. Tour the charming Garden District or just stroll along the Mississippi.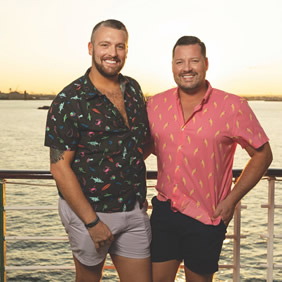 Day 2 - A Day at Sea!
While at sea, take the time to recharge before the next adventure. Lounge by the pool, be spoiled at the spa, taste the delicacies or explore the venues on-board, until we arrive at the next amazing destination.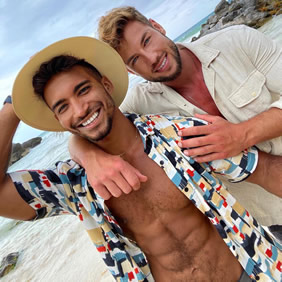 Day 3 - Cozumel, Mexico
The island of Cozumel off the tip of the Yucatan Peninsula continues to be known for its fantastic fishing, snorkelling and diving opportunities. And despite the growth of tourism in recent years, the island and its only town, San Miguel, retain much of their original warmth and charm.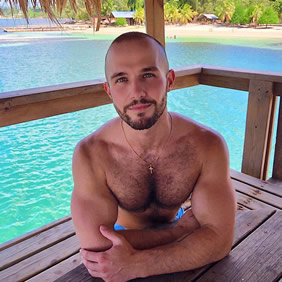 Day 4 - Roatan, Bay Islands, Honduras
Beautiful and unspoiled, Roatán is a peaceful, eco-tourist's dream, just 30 miles off the coast of Honduras. Teeming with marine life and home to some of the best pillar coral in the Caribbean, the pristine Honduran Reef is a diver's paradise. And the beauty of Tabyana Beach is always a sight to see.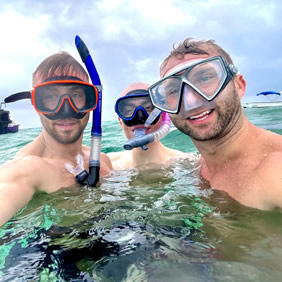 Day 5 - Harvest Caye, Belize
Belize is ideal for eco-tourism. With diverse ecology consisting of jungles, rainforests, swamps, coral reefs and so on, you will find solace and adventure in Harvest Caye's stunning landscape.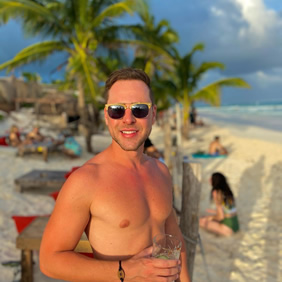 Day 6 - Costa Maya, Mexico
This coastal paradise in the Yucatan features stunning beaches with soft sand and blue skies. Travel to see ancient Mayan ruins in this region rich with archaeological sites.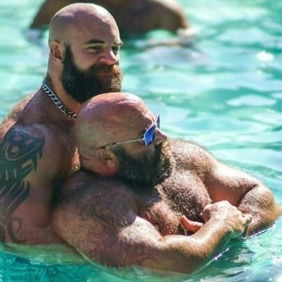 Day 7 - A Day at Sea!
While at sea, take the time to recharge before the next adventure. Lounge by the pool, be spoiled at the spa, taste the delicacies or explore the venues on-board, until we arrive at the next amazing destination.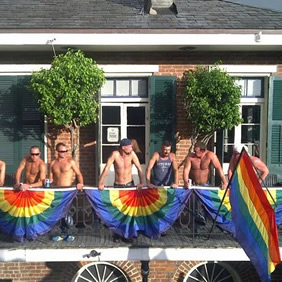 Day 8 - New Orleans, Louisiana
For over 300 years, visitors have traveled to New Orleans from near and far to explore the city's food, music, art, and culture. On any given day, you can hear the melodic sounds of performers in the French Quarter, a trumpet pulsating into the open air or Mardi Gras Indians participating in an authentic New Orleans style second line. You'll replace morning donuts with beignets and indulge in some of the best food that you've ever had.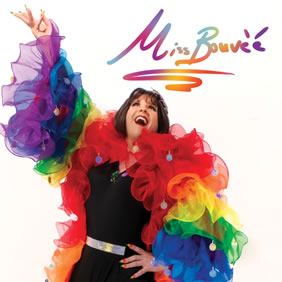 New Orleans Mardi Gras Post-Cruise Tour
February 11 - 15, 2024
Our New Orleans Mardi Gras Package with Miss Bouvèé features a royal 4-star stay at The Royal Sonesta New Orleans in the heart of the French Quarter, minutes away from Jackson Square, the French Market, and Algiers Point, at their luxury Bourbon Street hotel. This package lands you in the perfect location to enjoy the exciting Mardi Gras festivities and the best of the French Quarter! French Quarter shopping, sites, restaurants, bars, and nightlife are at your doorstep.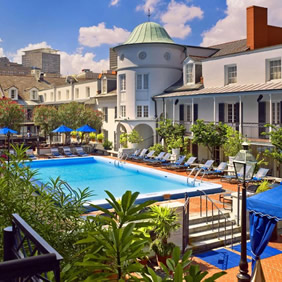 What's Included:
• 4 Star Hotel Stay in the heart of the French Quarter at the luxury Bourbon Street hotel
• Welcome Cocktail Party: Enjoy Cocktails & Appetizers, plus Prize Give-aways, & More
• Bourbon Street Balcony Party: 5 Hour Reservation at the Royal Sonesta includes an open bar with pre-selected drinks and a cash bar for other beverage options, Appetizers & Beads to Toss to the People Below on Bourbon Street
• Masquerade Private Disco Party: 5-Hour Reservation at the Royal Sonesta includes an open bar with pre-selected drinks and a cash bar for other beverage options.
• LGBT Night Club private VIP Mardi Gras event
• Mardi Gras Celebration Goody Bag includes Beads, Blinky Lights, a Mardi Gras Mask, & Lots More.
• Treat yourself to a cafe au lait & beignets at Cafe Du Monde, the French Quarter's original coffee shop! Enjoy this savory treat across from the iconic setting of Jackson Square, or take your beignets to explore the charming French Quarter streets!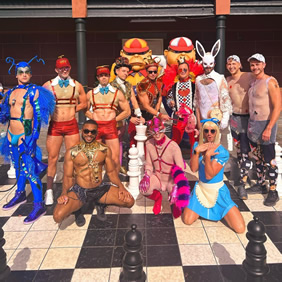 What's Not Included:
• Airfare
• Meals
• Beverages and Alcohol unless otherwise stated
• Applicable taxes, government, and hotel fees
• Transportation from cruise port - to Hotel The Royal Sonesta New Orleans
• Transportation to/from airport: Taxis offer a flat rate fee from the airport to any hotel in the French Quarter or Downtown Area
• Transportation to/from events: All events are walking distance from the hotels.