Madagascar Deluxe Gay Group Cruise 2024
From Kenya To Mozambique
11 nights from Nairobi, Kenya to Maputo, Mozambique
October 26 – November 06, 2024
Swan Hellenic Cruises SH Diana
Our luxury gay group expedition cruise leaves the Kenyan capital of Mombasa and heads via the stunning beaches of the Zanzibar for a 10-night voyage discovering the Eastern Madagascar & Mozambique coasts. Along the way, we encounter spectacular beaches, rainforests and gardens where incredible wildlife makes their home, from dolphins, whales, turtles and giant tortoises to brightly coloured pink flamingos and rainbow chameleons, as well as several species of lemur. Dive among these pristine waters, or spend your time on land taking in the aromas of local spices piled high on market stalls. Your journey finishes in Maputo, the intriguing capital of Mozambique, where you'll feel uplifted by nature in all its splendour in these rarely visited parts of the world.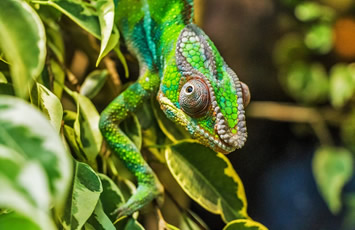 Madagascar is a country in the Indian Ocean off the eastern coast of Africa. It is the fourth largest island in the world, and its wildlife is so unique and diverse that it's nicknamed "the Eighth Continent". Madagascar is home to nearly 15,000 plant species, with highlights including the massive and ancient baobab trees, the unique spiny forests of the south, over 800 species of orchids, and the dwindling rain forests.
Animal life on the island is equally impressive, in particular the more than 100 species of lemurs, nearly all of which are rare or threatened. The island is home to over 300 species of birds, approximately 260 species of reptiles, and a massive number of amphibians and insects.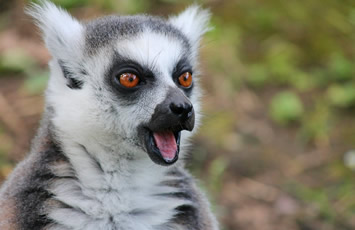 Madgascar Gay Cruise Highlights
• Take in the aromas of Mombasa's market stalls heaped with locally grown spices like pepper, ginger and cinnamon
• Look out for pods of dolphins or surfacing beaked whales on your days at sea
• Head to the rarely visited Kirindy Mitea National Park to see several species of lemur
• Learn about exotic local plants from the guides at the Arboretum d'Antsokay
• Swim among exotic marine life alongside pristine palm-fringed beaches with white sand
Your Ship - Swan Hellenic Cruises Brand New SH Diana
Arriving in early 2023, SH Diana will be the largest ship in our fleet, providing elegant and spacious 5-star accommodation for 192 guests in 96 spacious staterooms and suites, the vast majority with large balconies. Operated by an onboard team of 140 she will provide the highest levels of personal service and take Swan Hellenic back to its roots when she launches, exploring the Mediterranean and its famous sites of antiquity.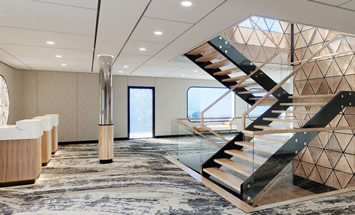 Sophisticated Elegance
SH Diana has been designed for immersive experiences, with extensive outside deck areas, multiple observation points and bright, open and relaxing public spaces with unobstructed views.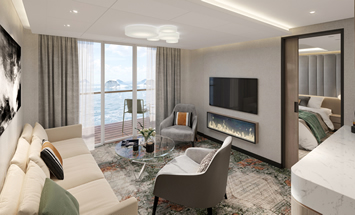 Your Wellbeing
The safety & happiness of our guests is paramount to our 141-strong crew on board as well as our passionate expedition team who'll be serving up thrilling shore excursions and lasting memories.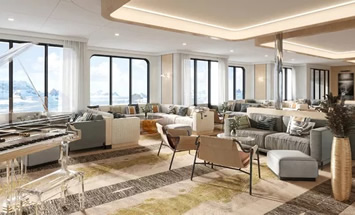 The Observation Lounge
After a day of exploration, where better to relax than in the Observation Lounge. Sit back, savour your favourite tipple whilst getting to know your fellow guests.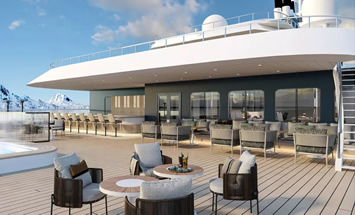 Alfresco Dining & Heated Outdoor Pool
Enhance your moments with a dip in the pool or lounge comfortably, savouring fine food and drink while admiring the ever-changing scene.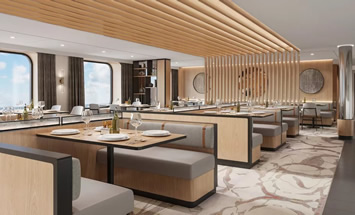 The Swan Restaurant
Your main dining venue, which transforms in the evenings to serve world-class gourmet cuisine created by Michelin star-winning chefs.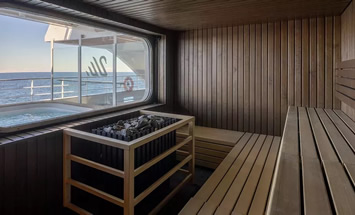 Sauna With A View
A restorative massage or invigorating workout? The panoramic sauna or heated Jacuzzi ? Whichever you choose, you'll enjoy breath-taking views!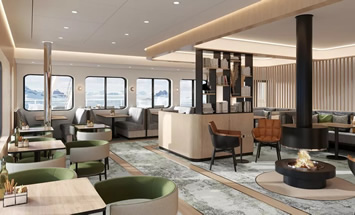 The Club Lounge
After a day of exploration, this is the ideal place to relax, sipping your favourite tipple as your share experiences and insights with fellow guests.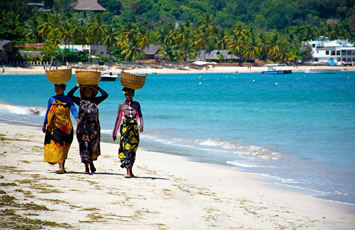 What's Included
• One night at our deluxe hotel in Nairobi.
• Welcome dinner in Nairobi, and lunch on the day of embarkation.
• Cruise aboard the brand new Diana, as described in the itinerary.
• Group airport/hotel/pier transfers at designated times, and handling of luggage.
• Lectures and discussions provided by guest speakers.
• Additional lectures by members of the onboard team of experts.
• Complete program of tours and excursions as mentioned in the itinerary including lunch on full day tours with professional English-speaking guides.
• All meals aboard the ship, with a selectionof wines, beer and soft drinks during lunch and dinner.
• Welcome and farewell cocktail receptions aboard the ship hosted by the captain.
• Open bar with select alcoholic beverages.
• Coffee, including espresso and cappuccino, tea and soft drinks throughout the day and night.
• 24-hour room service.
• Gratuities to the ship's crew, guides, porters and drivers.
• Basic Wi-Fi aboard the ship.
• The services of an experienced Trip Director.
• All local taxes and service charges, including port and embarkation taxes.
• Complete pre-departure material.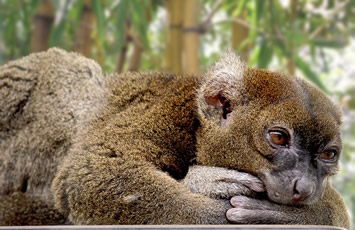 What's Not Included
• International airfare and baggage fees
• Trip Cancellation & Interruption insurance (highly recommended)
• Passport and visa fees; several visas might be required for this tour
• Early or late arrival/departure surcharge or early check-in / late check-out
• Personal accommodations, meals, transfers, drinks, telephone, gifts, and expenses not outlined in the itinerary
• Any optional sightseeing excursions or additional visits not outlined in the itinerary
• Gratuity for Gay Group Manager