SH Diana
Ship Facts
Gross Tonnage: 12,100
Length: 410 feet
Breadth: 75 feet
Draft: 18 feet
Cruising Speed: 14.5 knots
Guests: 192
Crew: 141
Decks: 9
Inaugural: March, 2023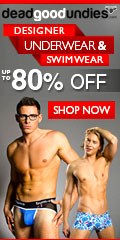 North Africa Coast
Deluxe Gay Group Cruise 2023 From Portugal To Sicily
11 nights from Lisbon, Portugal to Palermo, Sicily (Italy)
August 16 – 27, 2023
Swan Hellenic Cruises SH Diana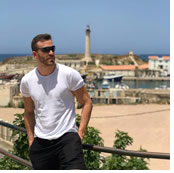 Departing Lisbon, settle in for a historical odyssey of Portuguese, Spanish, north African and Italian coastal gems on our 11-night all-inclusive gay group journey Along the North African Coasts aboard our luxury ship. On this specially curated voyage you have time to roam North Africa's most beguiling souks and medinas. From the French influences of Annaba to Oran's complex past, Algeria is a land shaped by the many civilisations that ruled here. In Tunisia, explore the remains of the ancient city of Carthage. Conclude this intrepid journey in Sicily, a cultural melting pot offering up centuries of history of Middle Eastern, Northern African and European influences all melded together.
During this voyage, we will touch on chapters of each of these stories as we call in ports in Spain and all along the coast of North Africa. We begin in southern Iberia, where Arab influences are found everywhere, but especially in cosmopolitan Seville, where we can trace the legacies of Moorish and Catholic Spain as they mingle in the monuments of this great city.
Crossing to North Africa, where the Islamic heritage is very much alive and well, we visit the ancient medinas and markets of Tangier, Tetouan, and Oran. Further to the east, the ancient world is spectacularly represented in the tomb of King Juba II in Tipasa and by the UNESCO-designated Roman ruins at Djemila. And in Tunis, we find ourselves at the site of the ruins of Carthage.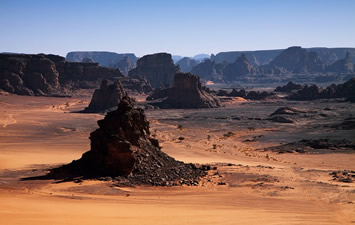 Joining us will be a team of outstanding guest lecturers whose expertise of the region will enhance your knowledge and understanding of the places we visit. They will share their insights into the history and current affairs of this part of the Mediterranean, including the period of coexistence of Christians, Jews, and Muslims in medieval Andalusia and about St. Augustine's writings.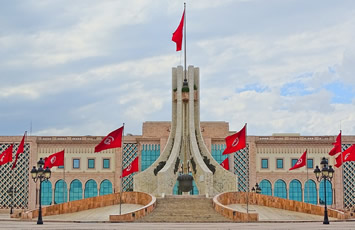 North Africa Coast Gay Cruise Highlights
• Feast on history, flamenco and tapas in the Andalusian capital of Seville
• Marvel at the city church of Oran's Saint-Louis d'Oran's rich and complex history
• Visit a colony of endangered barbary macaques in Bejaia's Gouraya National Park
• Ride the charming antique trams up the tumble-down streets of Lisbon
• Get lost in the whitewashed, steep, winding alleyways of the Kasbah medina in Algiers
Your Ship - Swan Hellenic Cruises Brand New SH Diana
Arriving in early 2023, SH Diana will be the largest ship in our fleet, providing elegant and spacious 5-star accommodation for 192 guests in 96 spacious staterooms and suites, the vast majority with large balconies. Operated by an onboard team of 140 she will provide the highest levels of personal service and take Swan Hellenic back to its roots when she launches, exploring the Mediterranean and its famous sites of antiquity.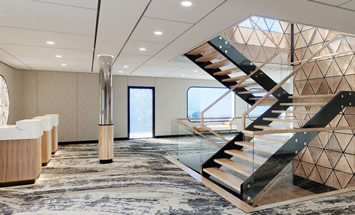 Sophisticated Elegance
SH Diana has been designed for immersive experiences, with extensive outside deck areas, multiple observation points and bright, open and relaxing public spaces with unobstructed views.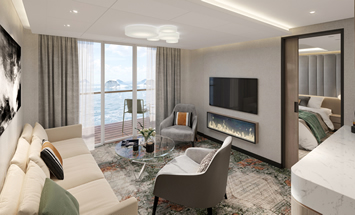 Your Wellbeing
The safety & happiness of our guests is paramount to our 141-strong crew on board as well as our passionate expedition team who'll be serving up thrilling shore excursions and lasting memories.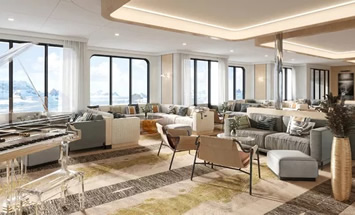 The Observation Lounge
After a day of exploration, where better to relax than in the Observation Lounge. Sit back, savour your favourite tipple whilst getting to know your fellow guests.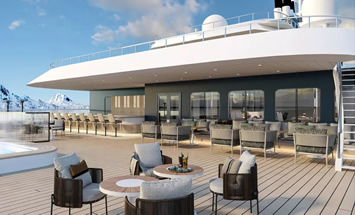 Alfresco Dining & Heated Outdoor Pool
Enhance your moments with a dip in the pool or lounge comfortably, savouring fine food and drink while admiring the ever-changing scene.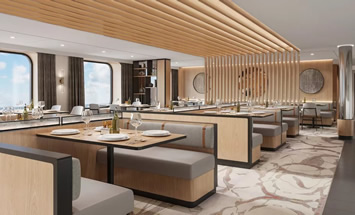 The Swan Restaurant
Your main dining venue, which transforms in the evenings to serve world-class gourmet cuisine created by Michelin star-winning chefs.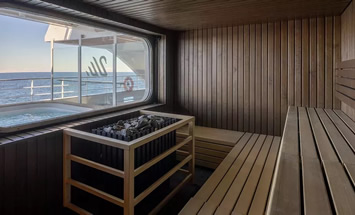 Sauna With A View
A restorative massage or invigorating workout? The panoramic sauna or heated Jacuzzi ? Whichever you choose, you'll enjoy breath-taking views!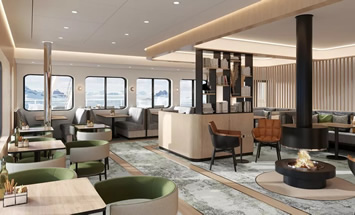 The Club Lounge
After a day of exploration, this is the ideal place to relax, sipping your favourite tipple as your share experiences and insights with fellow guests.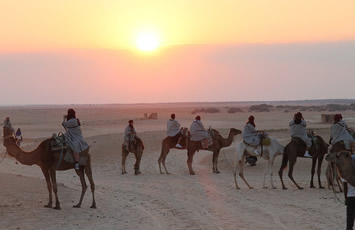 What's Included
• One night at our deluxe hotel in Lisbon.
• Welcome dinner in Lisbon, and lunch on the day of embarkation.
• Cruise aboard the brand new Diana, as described in the itinerary.
• Group airport/hotel/pier transfers at designated times, and handling of luggage.
• Lectures and discussions provided by guest speakers.
• Additional lectures by members of the onboard team of experts.
• Complete program of tours and excursions as mentioned in the itinerary including lunch on full day tours with professional English-speaking guides.
• All meals aboard the ship, with a selectionof wines, beer and soft drinks during lunch and dinner.
• Welcome and farewell cocktail receptions aboard the ship hosted by the captain.
• Open bar with select alcoholic beverages.
• Coffee, including espresso and cappuccino, tea and soft drinks throughout the day and night.
• 24-hour room service.
• Gratuities to the ship's crew, guides, porters and drivers.
• Basic Wi-Fi aboard the ship.
• The services of an experienced Trip Director.
• All local taxes and service charges, including port and embarkation taxes.
• Complete pre-departure material.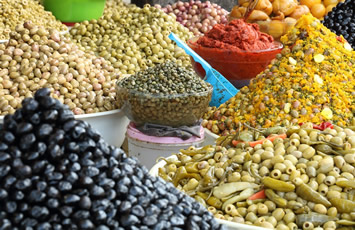 What's Not Included
• International airfare and baggage fees
• Trip Cancellation & Interruption insurance (highly recommended)
• Passport and visa fees; several visas might be required for this tour
• Early or late arrival/departure surcharge or early check-in / late check-out
• Personal accommodations, meals, transfers, drinks, telephone, gifts, and expenses not outlined in the itinerary
• Any optional sightseeing excursions or additional visits not outlined in the itinerary
• Gratuity for Gay Group Manager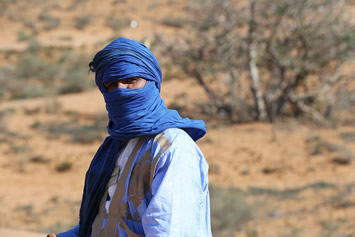 North Africa Coast
Deluxe Gay Group Cruise 2023
Itinerary


Date

Port

Arrive

Depart

16 Aug
Lisbon, Portugal
PM
17 Aug
Lisbon, Portugal
18 Aug
Portimao, Portugal
19 Aug
Seville, Spain

20 Aug

Seville, Spain
21 Aug
Tangier, Morocco

22 Aug

Oran, Algeria
23 Aug
Algiers, Algeria

24 Aug

Bejaia, Algeria
25 Aug
Annaba, Algeria

26 Apr

La Goulette (Tunis), Tunisia
27 Aug
Palermo, Sicily (Italy)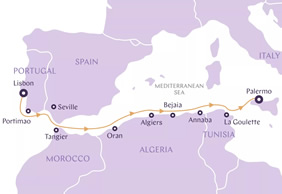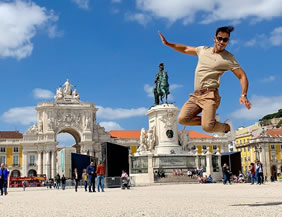 Day 1 - Lisbon, Portugal
Arrive in Lisbon. Stay overnight at a deluxe hotel in Lisbon. In the evening, meet fellow travelers for a welcome dinner at the hotel.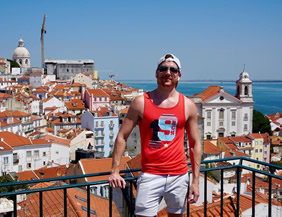 Day 2 - Lisbon, Portugal
Arrive in Lisbon. Stay overnight at a deluxe hotel in Lisbon. In the evening, meet fellow travelers for a welcome dinner at the hotel.
Following breakfast at the hotel, tour Lisbon's highlights including the Belem Quarter and the Jeronimos Monastery, a UNESCO World Heritage monument that is a superb example of Portuguese Manueline style. Also visit historic Belem Tower, the point from which many Portuguese explorers, including Vasco da Gama, set sail. Late in the afternoon, transfer to the pier to embark Diana and set sail.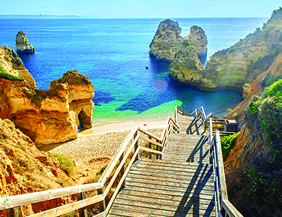 Day 3 - Portimao, Portugal
Portimao is our gateway to the Algarve and to Silves and Monchique. Silves is a typical Algarve village of cobblestoned streets lined with shops selling local handicrafts, many of them housed Portimao is our gateway to the Algarve and to Silves and Monchique. Silves is a typical Algarve village of cobblestoned streets lined with shops selling local handicrafts, many of them housed in buildings of Arab and Moorish design. Moorish Silves Castle, the best-preserved castle in the region, offers panoramic views of the town and the surrounding countryside. In Monchique, we will visit Caldas de Monchique, the hot springs famous since antiquity for their healing waters and among the most-visited places in the Algarve.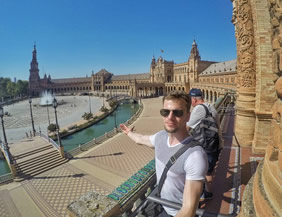 Day 4 - Seville, Spain
Occupied by the Romans, conquered by the Moors, and ruled by a succession of Catholic monarchs, Seville is one of Europe's most important and affluent maritime cites. After docking in the city along the banks of the Guadalquivir River, explore the Alcazar, the oldest royal palace still in use in Europe and a UNESCO World Heritage site. Travel to the historic Barrio Santa Cruz, a neighborhood of labyrinthine streets and alleys dating to the Middle Ages, when it was the old Jewish Quarter. Enjoy some time at leisure, as the ship remains docked overnight.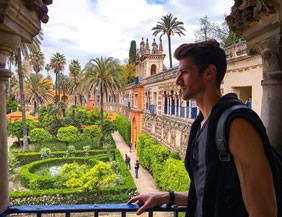 Day 5 - Seville, Spain
This morning, tour Seville's large and fanciful Gothic Cathedral—the largest Gothic cathedral in the world and the burial site of Christopher Columbus. See the Cathedral's main points of interest, including the Capilla Mayor and La Giralda—the intricately detailed bell tower that is the city's most well-known symbol. Also visit Maria Luisa Park, once a private garden attached to the Palace of San Telmo, now Seville's largest public green space.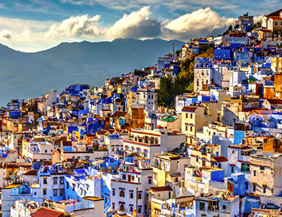 Day 6 - Tangier, Morocco
Founded by the Phoenicians in the seventh century BC, Tangier was ruled by Arabs in the early 8th-century, when it and nearby Tetouan were used as bases for the invasion of southern Spain. Explore Tangier's, a classic Moroccan town of narrow lanes and stepped passages, dominated by a kasbah. Then travel to Tetouan, which was rebuilt in the 15th century by Andalusian refugees who had been expelled during the Spanish reconquest. Although it is a small medina, Tetouan's is among the most authentic, having been largely untouched by later outside influences.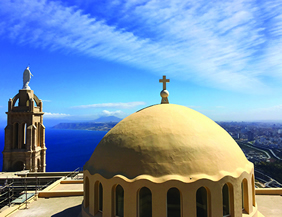 Day 7 - Oran, Algeria
Oran, like much of North Africa, has been ruled by a variety of powers—Berbers, Arabs, Ottomans, Spanish, and French. Today, as the second largest city in Algeria, it is a center of commerce, industry, and culture. We will explore several of Oran's highlights, including the 17th-century Fort Santa Cruz that overlooks the city and the Sidi El Houari district. We will also visit the Medina Jedida, a massive market selling flowers, textiles, jewelry, and souvenirs of every description. Here we will have the opportunity to sample Algerian street food, including kerentica, a cake made with chickpea flower and eggs that is a specialty of Oran.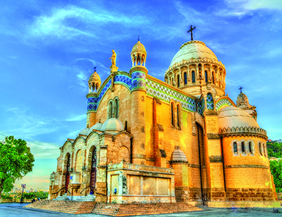 Day 8 - Algiers, Algeria
Located about 40 miles west of Algiers, Tipasa's ancient temples and ruins overlook the Mediterranean to dramatic effect. Visit the Villa of Frescoes, a Roman mansion; the second-century Judicial Basilica; a 4th-century Christian Basilica; the site's museum; and the Tombeau de la Chretienne, burial place of Mauritanian King Juba II and his wife, Cleopatra Selene. Time permitting, we will discover some of the delights of contemporary Algiers before returning to the ship.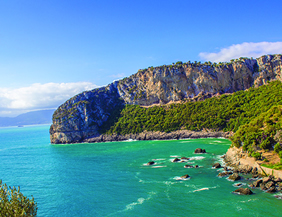 Day 9 - Bejaia, Algeria
From the port of Bejaia, a drive into the hills of the interior brings us to Djemila, which the UNESCO World Heritage convention describes as "one of the world's most beautiful Roman ruins." The site includes a Triumphal Arch to Emperor Caracalla, built in AD 216; Grand Baths; a market; and the Old Forum, featuring stunning friezes and a third-century altar. Also visit the local museum, exhibiting a superb collection of mosaics and other artifacts.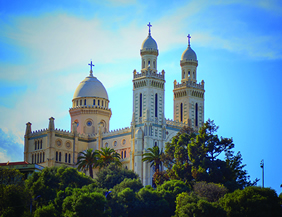 Day 10 - Annaba, Algeria
Annaba is home to the ancient site of Hippo Regius, once ruled by Phoenicians, Romans, Vandals, and Byzantines, among others. Explore Hippo's Roman Forum, the largest and oldest in North Africa, and visit the Baths dedicated to Septimius Severus. At the nearby modern Basilica of St. Augustine, we will enjoy the hilltop view over the ruins and the rest of the city before visiting the basilica proper, which is dedicated to the author of the Confessions and The City of God, Bishop of Hippo, in the early 5th century.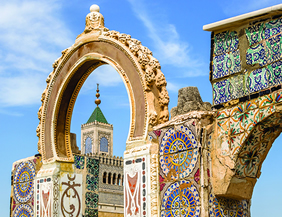 Day 11 - La Goulette (Tunis), Tunisia
From Tunis, travel to storied Carthage, a Phoenician stronghold from the 9th century BC. The site includes several Phoenician remains, including Tophet, the sanctuary of the gods Tanit and Baal, as well as many monuments from the Roman period. Returning to Tunis, we explore the Bardo Museum, world-renowned for its spectacular collection of Roman mosaics, and enjoy time at leisure visiting the city's medina and its souks.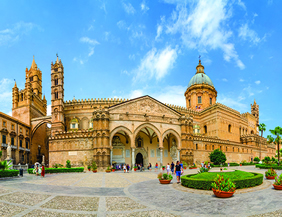 Day 12 - Palermo, Sicily (Italy)
A feast for the senses, Sicily's capital is an intoxicating and chaotic melting pot. Bustling street markets, ancient buildings, opulent palaces and millennia of history await those ready to embrace Palmero for all that it offers.
After breakfast aboard, disembark and transfer to the airport for flights homeward.