Radiance of the Seas
Ship Facts
Gross Tonnage: 90,090
Length: 962 feet
Beam: 106 feet
Draft: 28 feet
Cruising Speed: 25 knots
Guests: 2,143
Crew: 894
Staterooms: 1,072
Passenger Decks: 12
Ships Registry: Bahamas
Alaska Wildlife Gay Bears Cruise & Tour 2020
10 nights from Vancouver, British Columbia (Canada) to Anchorage, Alaska (US)
July 24 – August 03, 2020
Royal Caribbean Radiance of the Seas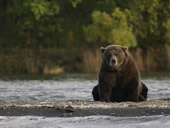 Join your bear buddies and friends on remarkable and memorable 10-night Alaska Wildlife Gay Bear Cruise & Tour. We start with 7-night Northbound Alaska and Hubbard Glacier Bear Cruise onboard Radiance of the Seas
. After your cruise enjoy a 3-night escorted land tour to Talkeetna, Denali and Anchorage. See unspoiled wilderness, an "only-in-Alaska" village, get a taste of a big city, plus the coast. Experience the great variety of the Great Land in just 10 nights!
Fall head over heels for the Last Frontier on an unmissable holiday to Alaska. With its snow-topped mountains, show-stopping glaciers and wildlife everywhere you turn, an Alaskan holiday is any adventurers dream come true.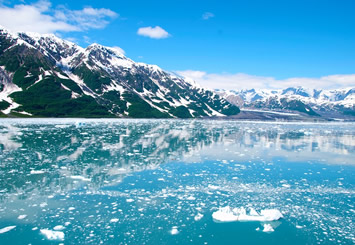 Snap a selfie with the wow-worthy Hubbard Glacier – 76 miles of other-worldly blue ice – before whizzing through the snow in Juneau, on a sled pulled by energetic huskies. Catch your breath, then it's time for whale-watching, seal lion-seeking and a one-of-a-kind seaplane flight over Tongass National Forest. Where next?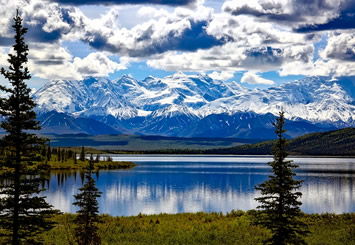 Explore the rich Tlingit Indian traditions in Icy Strait Point, then soak up the serenity as you glide through Misty Fjords, making unforgettable memories along the way. Hop ashore and follow your feet into the heart of Alaska's natural beauty. You might feel the chill on your cruise to Alaska, but this wondrous part of the world is sure to melt your heart.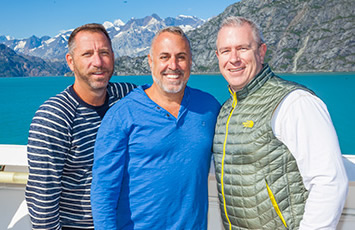 Complete your Alaska adventure with a three night land tour that'll take you deeper into America's Last Frontier.
From North America's tallest peak, Denali, to the stunning coastal route of the Inside Passage, Alaska is one of the most breathtaking natural landscapes on Earth. In this untouched wilderness, you'll find ancient glacial valleys, majestic river canyons and misty emerald forests. Head to picturesque Seward, icy waters meet bright green lands. Journey into Denali National Park for a glimpse of roaming brown bears and moose. And learn more about the state's rich cultural past at the Alaska Native Heritage Center in Anchorage. Alaska is brimming with history and adventure, and nothing brings you closer to it than a Royal Caribbean Gay Cruise Tour.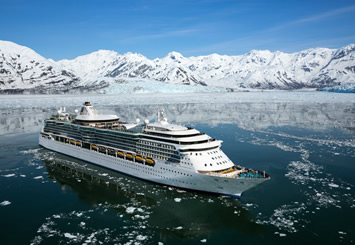 Your Ship - Royal Caribbean Radiance of the Seas
The Radiance of the Seas
, one of the faster cruise ships in the Royal Caribbean line, is outfitted to be spectacular to the eye, with glass elevators that offer an ocean view, a 10-story glass Centrum, and amazing staterooms - many of which have balconies! Add to this all of the onboard fun there is to be had, along with the best service that you can always count on, and the Radiance of the Seas is the ideal place to take your next Alaska cruise vacation!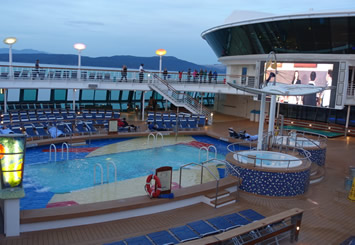 Activities on Radiance of the Seas
Expect the best on board the Radiance of the Seas! With a rock climbing wall, a huge gym, basketball and volleyball courts, and a day spa, the list of things to do is only going to get larger! Head over to the pool and relax in the sun, or wander around the ship and take in the breathtaking ocean views! There's an African safari-themed Solarium for you to enjoy, as well! Bingo, shuffleboard, and other organized activities abound - and for the kids, there's Adventure Ocean. There's even an indoor/outdoor country club with a golf simulator!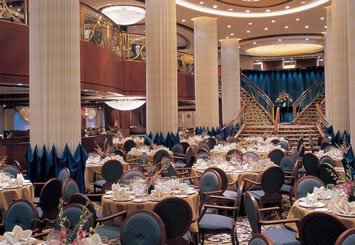 Dining / Food on Radiance of the Seas
The Radiance of the Seas has amazing food! Your taste buds will delight in all of the different delicious options. The regular dining options feature your favorite foods, and much more! Don't forget, there is 24-hour room service that offers the full breakfast, lunch and dinner menu, too! If you'd like something a little different, head over to the Portofino Italian Restaurant, the Chops Grill, or the Seaview Café. If you like coffee, there's even a specialty coffee house that has Seattle's Best Coffee - it's called Latté-tudes! The options are endless!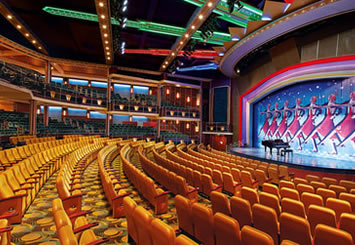 Entertainment on Radiance of the Seas
Once the sun goes down, your day is far from over on the Radiance of the Seas! Get ready for a show, and see a live Broadway performance or listen to live jazz music! Attend a themed party, or a parade! There are lots of bars and lounges with unique themes in each of them for you to enjoy - so grab some friends and have some cocktails! There's also the Colony Club, which is a British-themed colonial-style lounge complete with pool tables that level themselves to match the motion of the ocean! Head out to the nightclub and dance to the great music, or try your luck at the Casino Royale, the onboard casino! The Radiance of the Seas will entertain you all day and all night long!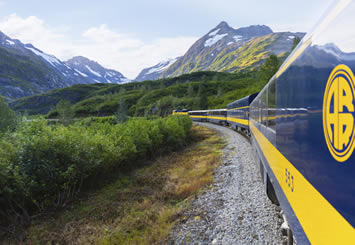 Alaska Cruise Tour
With a Royal Caribbean Cruisetour, you enjoy both the intricate waterways of the Inside Passage and the journey into the interior. Combining a seven-night sailing along the southeastern coastline of Alaska with a land tour into the breathtaking beautiful inland destinations, it's a complete Alaska adventure.
Experience the authentic interior of Alaska in supreme comfort, with luxury transportation and accommodations in the finest lodges available. And with the personal attention and expertise of a dedicated Adventure Specialist. you'll explore the wild lands of the Last Frontier your way.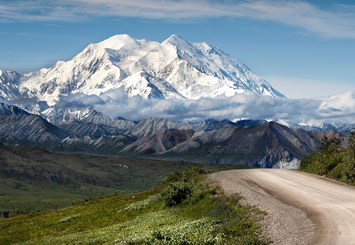 Local connections are the difference between a good trip and a truly memorable one. And Royal Caribbean Cruise Tours are guided by a local Adventure Specialist who act as guides, historians and concierges. They are by your side for the entirety of the land tour, providing insider tips and local perspective.
Experience the authentic interior of Alaska in supreme comfort, with luxury transportation. Enjoy travelling on the Wilderness Express, a luxurious, glass-domed train cars, through the interior of Alaska.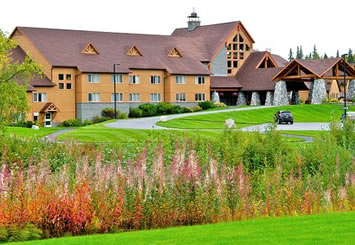 Alaskan summer nights may be short but they should be restful. That's why Royal Caribbean over­nights in the best accommodations in the heart of every destination. These lodges and hotels allow for easy access both to the great outdoors and the communities where you can get a taste of local life.
Towering high in the center of the Alaska Range is the Denali, North America's tallest peak at 20,310 feet. Central to the cultural heritage of the native peoples who have lived here for thousands of years, the giant mountain is the ultimate symbol of the Alaskan wild. Denali National Park remains a wild kingdom, where animals large and small, roam free. View Dall sheep, wolves, caribou, moose and the mighty grizzly bear among many. And come summer, they are joined by more than 160 species of migratory birds.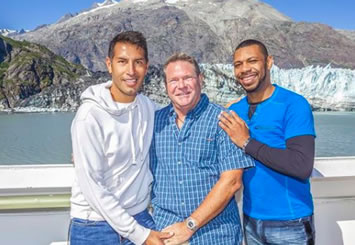 Alaska Wildlife Bears Cruise & Tour Itinerary


Date

Port

Arrive

Depart

24 July
Vancouver, British Columbia (Canada)
4:30 PM
25 July
Inside Passage Cruising
26 July
Ketchikan, Alaska
6 AM
4 PM
27 July
Icy Strait Point, Alaska
9 AM
6 PM

28 July

Juneau, Alaska
7 AM
9:30 PM
29 July
Skagway, Alaska
7 AM
5 PM

30 July

Hubbard Glacier Cruising
9 AM
11 AM
31 July
Seward, Alaska
5 AM

31 July

Seward / Anchorage / Talkeetna, Alaska
01 Aug
Talkeetna / Denali, Alaska

02 Aug

Denali / Anchorage, Alaska
03 Aug
Anchorage, Alaska
Please Note:
• Disembarkation usually begins 2 hours after docking.
• Due to security reasons, all guests must be on board 2 hours before sailing.
• Itinerary is subject to change at any time without notice.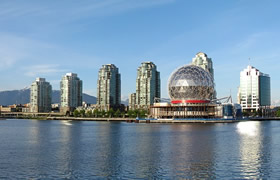 Day 1 - Vancouver, British Columbia, Canada
See the totem poles, Girl in a Wetsuit statue and 700-year old Hollow Tree in Stanley Park, packed with fun activities and stunning views. Surrounded by breath-taking mountains and sea, Vancouver
has it all, from snow sports and sandy beaches to forest trails and seawall bike lanes. Soak up the atmosphere in buzzing Granville Island, with its waterfront cafes, studios, shops and wonderful fresh food market.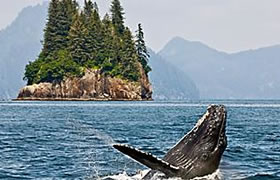 Day 2 - Inside Passage Cruising
Sit back and relax as you sail through Alaska's Inside Passage. In this stunning region of coastal mountains, fjords, temperate forests and glaciers take in the awe-inspiring scenery from the comfort of your ship as you explore a labyrinth of islands, waterways, bays and small towns. Whales, sea lions and sea otters may accompany you on your journey, making your experience all the more spectacular.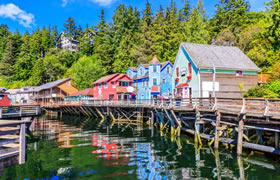 Day 3 - Ketchikan, Alaska
Take on the lumberjacks in an axe-throwing competition or join tough fishermen hauling in huge king crabs at sea. Discover more about Alaska's Native American culture at the Totem Bight State Historical Park or go in search of salmon, black bears and bald eagles. On a historic walking tour, learn about Ketchikan's lawless past as a mining and fishing frontiers town, including stories of some shady ladies.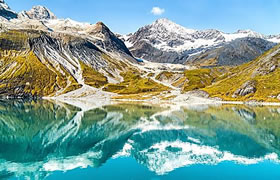 Day 4 - Icy Strait Point, Alaska
Go whale watching, learn Tlingit tribal customs or fly high on the world's largest zipline. Explore the wilds of Chichagof Island and the Spasski River Valley looking for bald eagles, Sitka black-tailed deer and Alaska coastal brown bears. There are kayak adventures too in the protected waters off Port Frederick. Later, tuck into the famous Alaska halibut and chips at the historic waterfront Cookhouse Restaurant.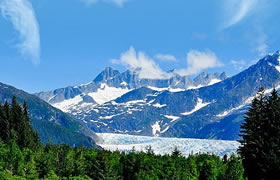 Day 5 - Juneau, Alaska
Whizz above the tundra on a zip wire or experience the amazing buzz of mushing with husky sled dogs across the snow. Soar above a glacier in a helicopter or pan for gold like the pioneers of yesteryear. Watch humpback whales, seals and orcas up close or glide in a gondola to Mount Roberts for some breath-taking views. It's a thrill a minute in Juneau, with unforgettable holiday experiences that will last a lifetime.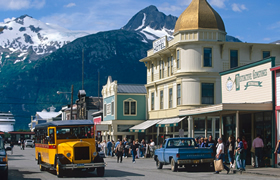 Day 6 - Skagway, Alaska
Ride the White Pass and Yukon railroads in a vintage rail car, learning the fascinating history of the Klondike Gold Rush. Meet a musher from the world-famous and gruelling Iditarod dog-sled race or discover Skagway's breath-taking mountains and glaciers on a thrilling helicopter trip. Fly over the treetops on an exhilarating zip-line ride or explore Skagway's stunning scenery by boat, jeep, bike or kayak.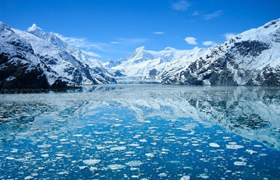 Day 7 - Hubbard Glacier Cruising
Look out for whales, seals and otters during your trip to the spectacular Hubbard Glacier in Disenchantment Bay, Alaska, the largest tidewater glacier in North America. Be amazed at the rapid advancement of this massive natural wonder, which routinely calves off icebergs the size of a ten-storey building. It makes for an awe-inspiring and dramatic sight.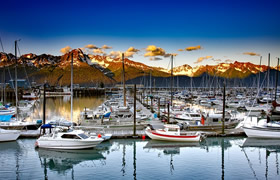 Day 8 - Seward / Anchorage / Talkeetna, Alaska
Famed for its annual Mount Marathon hill race, Seward is an outdoor lover's paradise. Watch glaciers calve into the sea, kayak alongside sea otters or spot seals, sea lions and whales at nearby Kenai Fjords National Park. Follow the hiking trails for close-up views of the Exit Glacier or visit an Iditarod Champion's racing kennels to meet the huskies and experience a thrilling dog sled ride.
Ride the deluxe motor coach to the Alaska SeaLife Center, home to an aquarium and rescued animals. Continue north to visit the Anchorage Museum's Imaginarium Discovery Center before the drive into the interior. From 5:30 p.m., the village of Talkeetna is yours to discover. Close to the lodge, the historic downtown has a unique collection of cafes, roadhouse eateries, shops and galleries. Overnight at the Talkeetna Alaskan Lodge.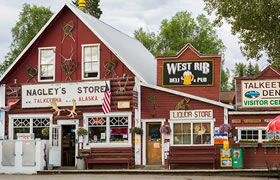 Day 9 - Talkeetna / Denali, Alaska
The morning is open for optional excursions, with a guided wilderness hike and meeting the sled-racing dogs of the Husky Homestead among the possibilities. Later in the morning board the glassdomed railcars of the Wilderness Express for your journey to Denali. On arrival, your time in Denali is your own. Stroll the scenic trails around the lodge or book a memorable optional excursion. Overnight at Denali Park Village.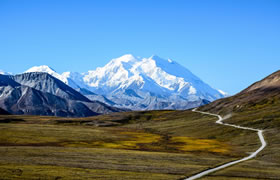 Day 10 - Denali / Anchorage, Alaska
Enjoy the morning in Denali National Park on the Denali Natural History Tour*, traveling into the park's unspoiled wilderness on the lookout for the moose, caribou, bears and other wildlife. After, relax on your deluxe motor coach on the drive to Anchorage. From 5:00 p.m., Anchorage is yours to explore. The big city has a fun, eclectic dining scene with a lively summer ambience. The Tony Knowles Coastal Trail is perfect for a pre- or post-dinner stroll along the waterfront. Overnight at the Anchorage Marriott.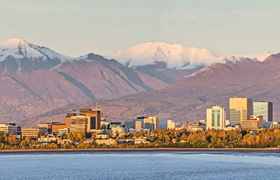 Day 11 - Anchorage, Alaska
Anchorage
, Alaska's largest city, is in the south-central part of the state on the Cook Inlet. It's known for its cultural sites, including the Alaska Native Heritage Center, which displays traditional crafts, stages dances, and presents replicas of dwellings from the area's indigenous groups. The city is also a gateway to nearby wilderness areas and mountains including the Chugach, Kenai and Talkeetna.
Your Adventure Specialist will ensure you transfer to the airport on time (included).