Anthem of the Seas
Ship Facts
Occupancy: 4180
Tonnage: 168,666
Length: 1141 feet
Beam: 136 feet
Draft: 28 feet
Cruising speed: 22 knots
Inaugural Date: Apr 22, 2015
Registry: Bahamas
Spain & Portugal Gay Bears Cruise 2020
8 nights from/to Southampton, England, UK
June 20 – 28, 2020
Royal Caribbean Anthem of the Seas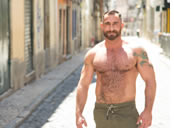 Join your bear buddies and friends on remarkable and memorable BearCruise to Spain & Portugal aboard the incredible Anthem of the Seas
. Start your cruise vacation by spending a few days in London where we will be offering a pre/post hotel stay. We will then travel to the port of Southampton where we will embark on our 8 night cruise journey. This exciting itinerary includes an overnight in the exciting city of Lisbon where you will be able to sample the gay nightlife.
Anthem of the Seas is a big, bold, beautiful ship, with more restaurants, bars and entertainment onboard than you can hope to experience in a week. Its entertaining and flashy, the atmosphere is equal part modern sophistication and straight up fun.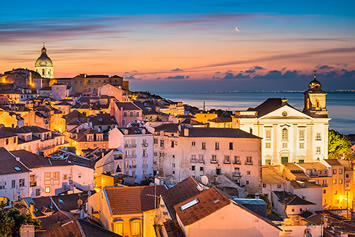 Get onboard for the holiday of a lifetime with our fabulous cruise to Europe. History, culture, nightlife, fashion, food and spectacular scenery – you'll find them all on our unmissable gay bears European holidays. Spain & Portugal is bursting with hidden treasures, just waiting to be discovered. With so many exciting activities and destinations to enjoy – plus unrivalled onboard entertainment – the thrills just keep on coming.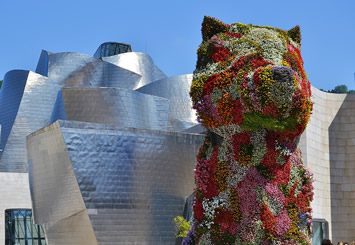 Passionate Fado music, rich Douro wines, Lisbon's enchanting Alfama district - you'll have the time of your life on your cruise holiday to Portugal. In Lisbon, be blown away by jaw-dropping views from St George's Castle and ride the city streets on its iconic trams. Or head for the waterfront, to see the striking new Museum of Art, Architecture and Technology, the Belem Tower, the Discoveries Monument and the captivating Jerónimos Monastery. Enjoy sun-kissed pleasures on Portugal's lovely beaches at Cascais or Estoril, or visit beautiful Sintra, a hilltop town studded with forests, pastel villas and palaces.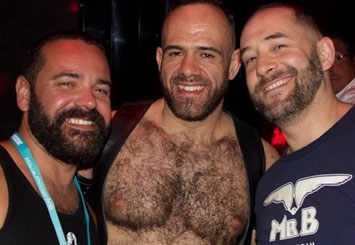 See classical architecture, or hob-nob in hip bars. Tucked into the far southwestern corner of Europe, the nations of the Iberian Peninsula are home to diverse cultural riches and myriad opportunities for outdoor exploration. As an added bonus, the food and drink in Spain, and Portugal is life-altering — from finger foods like Spanish tapas and Portuguese petiscos to crisp white wines like Vinho Verde and bold reds from Rioja.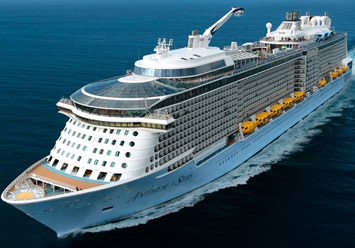 Your Ship - Incredible Anthem of the Seas
Speakers at the ready, Anthem of the Seas
is back and setting sail from the UK in 2020. This incredible ship is packed with unforgettable experiences, from bumper cars to robotic bars, a skydive simulator and a viewing pod 300ft high - you can even rock out to a West-End show! So, amp up your adrenaline for the hottest Anthem of the summer.
Anthem of the Seas isn't the same old song. It's a rally cry for all the thrill seekers, gourmet globetrotters and adventure aficionados. With spaces that transform on the fly and some of the fleet's best onboard activities, no other cruise ship packs in more cutting edge experiences in one single day.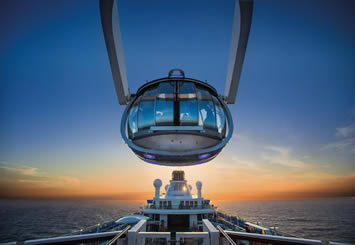 This floating wonder is guaranteed to wow you, and all your friends. Anthem of the Seas is a groundbreaking vessel that combines all the amenities and great features you've come to expect and love from a Royal Caribbean cruise, with even more dining, shopping and entertainment to come!
What pushes Anthem of the Seas ahead of other ships in its class, you ask? For starters, this incredible vessel features the first sky-diving simulator at sea, RipCord by iFly. Anthem of the Seas takes their activities to new heights - literally! - with the brand-new North Star, an incredible experience where guests enter a glass capsule reminiscent of a jewel that rises more than 300 feet in the air to showcase breathtaking 360-degree views. Anthem of the Seas is also home to the first bumper car and roller skating rinks at sea!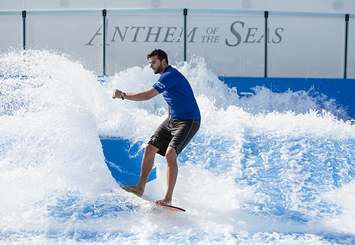 Anthem of the Seas boasts not only state-of-the-art entertainment and activities, but also some of the best staterooms and suites at sea! Accommodations on Anthem of the Seas are the most spacious and luxurious in the Royal Caribbean fleet; designed to make you feel at home while providing a comfortable and sophisticated feel, all staterooms are well appointed with contemporary art, wood and leather finishes, and fine linens.
Anthem of the Seas is set to feature some stunning new activites onboard, and it's guaranteed fun for everyone! Check out the 40-foot-long surf simulator and catch a wave right on the ship with the FlowRider, or climb your way to the top of the signature Rock Climbing Wall, which offers an incredible view from 40 feet above deck.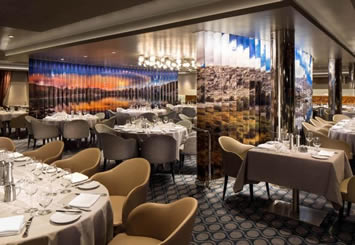 The ship also boasts several swimming pools (including an indoor pool with retractable roof), a 220-foot outdoor movie screen, a glass-canopied, adults-only Solarium pool, and an award-winning youth program. Relax at the spa and rejuvenate - the Vitality Spa boasts signature treatments, medi-spa services and even a full-service salon!
Foodies rejoice, because Anthem of the Seas has all the cuisine you could ever dream of. Tuck into rustic Italian fare at Jamie's Italian or transport your taste buds to Japan, with fresh sushi and sashimi at Izumi. And for a truly unforgettable dining experience, venture down the rabbit hole to Wonderland, where chefs stretch their imagination to create a menu of whimsical dishes. Or if it's something simple and classic you're craving, devour a gourmet picnic with a delicious view at The Café @ Two70.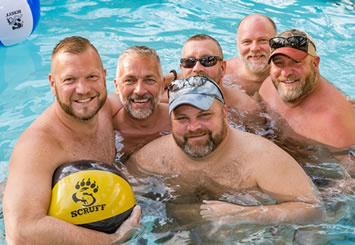 Spain & Portugal Bears Cruise 2020 Itinerary


Date

Port

Arrive

Depart

20 June
Southampton, England, UK
4:30 PM
21 June

A Day at Sea!

22 June
Lisbon, Portugal
3 PM
23 June
Lisbon, Portugal
5 PM

24 June

Vigo, Spain
10 AM
8 PM
25 June
La Coruna, Spain
8 AM
5 PM

26 June

Bilbao, Spain
9 AM
6 PM
27 June

A Day at Sea!

28 June

Southampton, England, UK
5:30 AM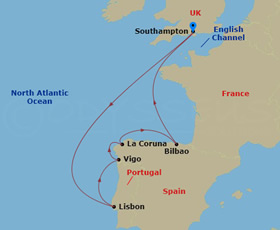 Please Note:
• Disembarkation usually begins 2 hours after docking.
• Due to security reasons, all guests must be on board 2 hours before sailing.
• Itinerary is subject to change at any time without notice.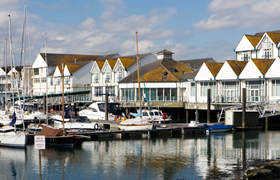 Day 1 - Southampton, England
If you're arriving at the Southampton International Airport, it's located on the outskirts of the city, making it easy to arrive into town. If you're flying into London
a few days earlier, grab a train from Waterloo Station.
Discover Southampton's
maritime history at the SeaCity Museum or see impressive works in the city's art gallery. Jane Austen used to walk Southampton's city walls and you can too, stopping at the Tudor House Museum along the way. Go all nostalgic over vintage cars at the National Motor Museum at Beaulieu or see King Arthur's fabled Round Table at nearby Winchester, the ancient capital of England.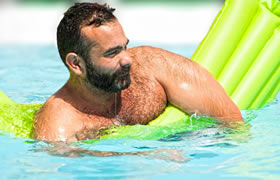 Days 2 & 8 - Day at Sea!
Sit back, kick off your shoes and put your feet up during our 'at sea' days, where you can chill in the bar, lounge by the pool or enjoy a relaxing beauty treatment in the spa. For simple pleasures, why not try a game of table tennis? Or if you're feeling energetic, now's the chance to explore all the amazing activities the ship has to offer, from spectacular, West-End-style entertainment to adrenalin-charged sports.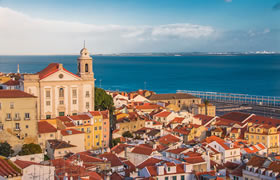 Days 3 & 4 - Lisbon, Portugal
Fuel up for your Lisbon adventure with a delectable pasteis de nata, a sweet custard tart spiced with cinnamon and best savored warm. Then, climb the Seven Hills of Portugal and admire panoramic views of the sea and the city from above. Make memories in an off-road adventure in the Sintra mountains. Enjoy the seaside pleasures of Cascais and Estoril or tread Lisbon's black and white mosaic boulevards. See stunning coastal scenery from the top of the Belém Tower or St George Castle, lose yourself in soulful Fado music, ogle at the amazing Oceanarium or delve into Lisbon's exciting café culture.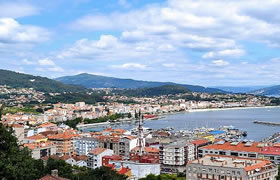 Day 5 - Vigo, Spain
Get a taste of Spain's Galicia region in the bustling port city of Vigo. Taste fresh mussels and oysters in picturesque Vigo, which also has a lively fish market. Bask on the town's beaches or on the lovely Cíes Islands nearby or explore the Castro fortress, the exciting Museum of Contemporary Art and the charming squares, churches and alleyways of the old town. Visit magical Santiago de Compostela, savour Galicia's fine wines or go white water rafting in the Spanish countryside.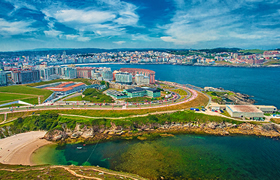 Day 6 - La Coruna, Spain
Get to know La Coruna by walking the Paseo Maritimo, an ocean-facing promenade that'll take you past some of the city's must-see sights. Buzz with the nightlife and café culture of bustling La Coruna in Galicia, or enjoy its splendid beaches. Be wow'ed by the Roman lighthouse, the Tower of Hercules, the oldest working lighthouse in the world, or discover the Paseo Maritimo, a 13km bike and hiking path skirting the stunning coastline. Nearby, follow the steps of pilgrims in romantic Santiago de Compostela, one of Spain's most celebrated cities.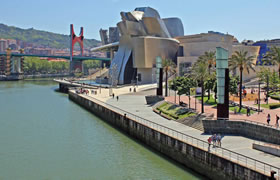 Day 7 - Bilbao, Spain
Bilbao makes a great first impression. Art and architecture have revitalised Bilbao, where the striking titanium curves of the Guggenheim Museum, designed by pioneering architect Frank Gehry, attract visitors from all over the world. In Casco Viejo, Bilbao's atmospheric old town, you can explore quirky shops and boisterous bars while nearby you can discover the stunning landscapes of the Basque country and its delicious Rioja wine.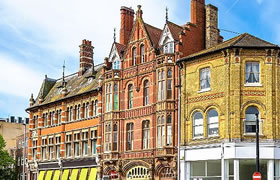 Day 9 - Southampton, England
Your adventure doesn't have to end once you've gotten back to Southampton
. Before you go, spend a few days exploring the quaint English towns of the Hampshire region like Winchester, the ancient capital, or the pretty market town Romsey. This village is also home to the Romsey Abbey, one of the most magnificent churches in Southern England thanks to its round Norman arches and lofty nave.