October 24–November 06, 2022
Avalon Waterways R.V. Ganges Voyager
An all-inclusive, 14-day all-gay adventure featuring India's famed Golden Triangle and a 7-day luxury full ship charter cruise along the lower Ganges River. Explore splendorsof Delhi, West Bengal, Jaipur and the Taj Mahal in Agra. Enjoy free-flowing beverages onboard, including house wine, locally produced beer & spirits.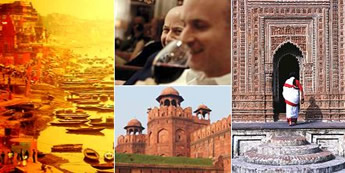 We invite you to join Brand g Vacations from October 24 to November 6, 2022 for an LGBT+, inclusive and guaranteed full ship charter journey as we explore the splendors of India and cruise the Lower Ganges River.
Stay in a luxurious New Delhi hotel as you explore the capital territory. Fly to exotic West Bengal for an unforgettable cruise along the lower Ganges River with powerful visits to Bandel, Kalna, Murshidabad, Chandernagore, and the stunning new temple complex at Mayapur. Back in Kolkata, the journey continues to Rajasthan and India's Golden Triangle, with astounding visits to the fabled pink city of Jaipur, the 11th century Agra Fort, and the legendary Taj Mahal.
During the river cruise, you'll return home each night to a soothing atmosphere of relaxation aboard the elegant, all-suite Ganges Voyager. Breathe in the scenery from the comfort of a top deck lounge. Explore the healing sensations of Ayurvedic or traditional European spa treatments. Gather with your new friends and discuss the meaning of enlightenment as you watch the world go by. No matter where you are on board, you'll feel a renewing energy and comforting sense of peace.
As a guest of Brand g Vacations you'll also enjoy free flowing beverages and your choice of European cuisine and regional specialties infused with flavors from India's celebrated culinary tradition. With just 28 custom-designed suites, space is limited, so contact us and book your cruise-tour today! Fantastic rates starting at just $7,299!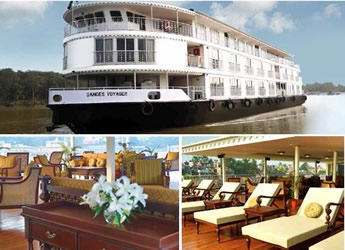 The Ship
Brand g Vacations has chartered the 28 suite RV Ganges Voyager. Built in 2015, the Ganges Voyager embodies the grace and style of the British colonial era, incorporating modern conveniences and luxuries that rival the finest hotels of Asia. Spacious, well-appointed suites include daily housekeeping and turndown service, fine bed linens, premium mattresses and duvets, your choice of pillows, flat-screen televisions with on-demand movies, international newspapers, individual climate control, as well as spa quality robes, slippers, and bath amenities.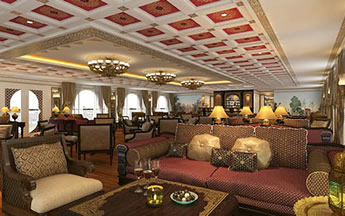 Onboard Amenities
• All-Natural Spa-Quality Bath Products
• High Quality Linens with Duvet
• Bottled Water Replenished Daily
• Complimentary Wireless Internet (where available)
• Multi-Configuration Plugs
• Flat Screen LCD Television with Movie System
• Shore excursion programs including all admissions
• Shoe cleaning after excursions
• Complimentary coffee, water, tea soft drinks, select free-flow house wines for dinner, and locally produced spirits and beer.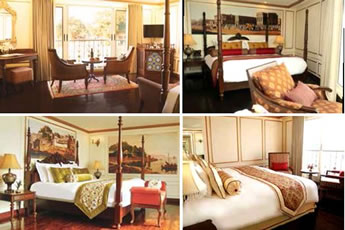 In the kitchen of the ship's elegant East India Dining Room, the Executive Chef oversees a team of experts that use fresh local produce to cater for a stunning range of specialty dining experiences. While each meal presents the chance to dine on exotic local cuisine, western-style favorites are always available should you desire a taste of home.
The staff aboard the Ganges Voyager have been trained to the very highest western standards, so you can expect an incredible level of service. Whether it's the genuine smile that greets you or a drink poured just the way you like it, the carefully prepared meals or the turn down your room will receive each day – they provide the ultimate in on board service.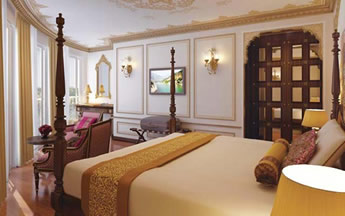 Travel Itinerary
Day 1 - Monday, October 24, 2022
Arrive in New Delhi, India
Arrive at the Delhi airport where you will be met by a Brand g representative and transferred to your hotel for two nights in an Imperial room, at the deluxe Imperial Hotel New Delhi
. Meet your fellow travelers at an evening welcome reception at the hotel at approximately 5:30pm.
Day 2 - Tuesday, October 25, 2022
New Delhi, India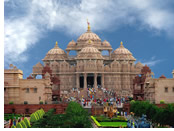 After the welcome briefing, the comprehensive tour introduces you to the bustling city's landmarks, passing the imposing Red Fort, President's Palace and City Gate, and discovering the narrow lanes of Old Delhi via a rickshaw ride. Visit Raj Ghat, the memorial to Mahatma Gandhi, Humayun's Tomb, a 16th century landmark of Mughal architecture inscribed on the UNESCO World Heritage list, and Qutab Minar, also a UNESCO site. This evening, join your fellow travelers for dinner at the hotel.
Meals included: B, L, D
Day 3 - Wednesday, October 26, 2022
New Delhi / Kolkata (Embarkation)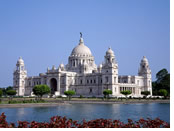 Enjoy breakfast at the hotel before transferring to the airport for your short included flight to Kolkata where upon arrival we transfer to the ship. After settling into your suite aboard the Ganges Voyager, we'll gather for a welcome reception and dinner, followed by a musical performance featuring songs of the Bengal region.
Meals included: B, D
Day 4 - Thursday, October 27, 2022
Kolkata / Bandell / Kalna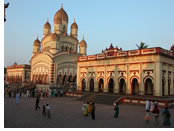 This morning, we'll go ashore to explore the legacy of Kolkata's British colonial era. We'll see the Writers' Building, General Post Office, High Court, Raj Bhawan (Governor's House), Town Hall, Council House, Treasury Building, Reserve Bank of India, as well as Dalhousie Square. We'll enjoy a tour of St. John's Church, which was built in 1756 by Lt. Colonel James Agg and houses India's oldest functioning pipe organ as well as a painting of the Last Supper by German artist Johann Zoffany. As we stroll the grounds, we'll see several tombs of British Generals who lost their lives during the Siege of Kolkata in 1756 by Nawab Shriaj Ud Daula. Finally, we'll visit the impressive Victoria Memorial Museum before returning to the Ganges Voyager for lunch and the start of our journey upstream.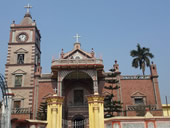 This afternoon, we'll board our excursion boats and go ashore at Bandel, a port founded by Portuguese settlers in the 1800s. Our visit includes a tour of the Hooghly Imambara (completed in 1861), an important Shia pilgrimage center with a clock- tower lookout that boasts views of the Ganges. The structure contains a working clock with a winding key weighing approximately 20 kilograms (44 pounds). Inside the main building, large Persian chandeliers and smaller lamps light the main prayer hall where text from the Quran is engraved in the walls. After our visit, we'll return to the ship for dinner in the East India Dining Room.
Meals included: B, L, D
Day 5 - Friday, October 28, 2022
Kalna / Matiari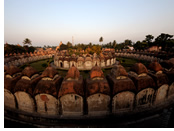 This morning we enjoy a rickshaw ride through the city center of Kalna en route to the enchanting Rajbari complex, with the highest concentration of temples in the region. Bengal's mixture of temple architecture includes the Nabakailas Temples. Built in 1809 by the Bardhaman Maharaja, the complex contains 108 eight slope-­-roofed temples – 74 in the outer circle here and another 34 making an inner circle. Another complex features diverse architecture, including the Pratapeshwar Temple, built in 1849. Terra cotta plaques depict themes of Hindu epics, mythical life of Sree Chaitanya, images of Durga, and various aspects of day-­-to-­-day life in the region. Other temples on the site include Lalji Temple, the oldest in the complex (1739), and Krishnachandra Temple (1751).
Meals included: B, L, D
Day 6 - Saturday, October 29, 2022
Matiari / Khushbagh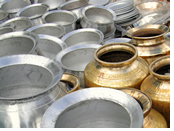 This morning you may enjoy a shore side bazaar. Matiari is known for manufacturing beautiful handcrafted brass items, utilizing traditional methods passed down for generations. These master craftsmen utilize recycled copper to create exquisite pots, platters and more from their workshops in the village.
We then continue our journey upstream. We sail past the battlefield of Plassey, where Robert Clive of British East India Company defeated the Mogul Nawabs in 1757. The rulers of Bengal and their French allies established the company rule in India, which spread through much of South Asia for the next 190 years.
Meals included: B, L, D
Day 7 - Sunday, October 30, 2022
Khushbagh / Baranagar / Murshidabad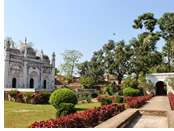 This morning we visit the charming village of Khushbagh, passing through scenic fields to arrive to the wel-preserved mosque complex built by Nawab Ali-Wardi-Khan, housing his family's private mosque. His grandson Siraj-ud-Daula was defeated by the British East India Company at the Battle of Plassey in 1757.
After an on-­-board breakfast and morning sail, we visit the village of Baranagar. A lovely example of life in rural India, this village is home to several temples dating from the 18th century (1714 – 1793). Built by Rani (Queen) Bhabani, the landlady of Natore. The brick temples are considered to be among the best examples of Bengal terra cotta art. We then return to the ship for lunch and sail downstream.
This afternoon we pass by charming countryside villages filled where locals greet us from the banks. We approach Murshidabad, a hidden architectural gem along the Ganges with dramatic whitewashed colonial era structures. We visit the Hazarduari Palace, built during the reign of Nawab Nazim Humayun Jah (1824 –1838 AD) by an English architect, McLeod Duncan, in the Greek "Doric" style. The palace has more than a thousand real and false doors in the vast corridors, and is filled with colonial era antiques, artwork and manuscripts. Opposite to the Palace is a vast Imambara – built by the Nawab for worship.
We then take a scenic ride by local buggy to the Katra mosque. Built by the first Nawab of Murshidabad –Murshid Quli Khan in the 1724 – 25, this mosque has distinctive minarets from which the muezzin calls the faithful to Friday prayers. This evening we return for dinner and local cultural performance on-board.
Meals included: B, L, D
Day 8 - Monday, October 31, 2022
Murshidabad / Mayapur / Chandernagore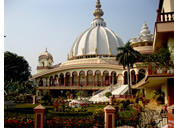 After a restful morning, observing the local life along the riverbanks, we stop in the village of Mayapur. Known as the birthplace of Sri Chaitanya Mahaprabhu (1486) and considered an incarnation of Lord Krishna, this is the home of the Krishna Consciousness Movement also called ISKON. Guests can experience the fascinating culture of these followers and their ornate, colorful decorated statues of Krishna. Additionally, we will learn from Krishna followers leading the construction of the new temple located on the complex, due to be completed in 2016 during their Jubilee year. The new temple can be compared to the Vatican, and contains a 700,000 square-foot temple, measuring 340 feet high with a 75- foot domed planetarium. American Alfred B. Ford, the great grandson of Henry Ford, has funded more than 50% of the project.
Meals included: B, L, D
Day 9 - Tuesday, November 01, 2022
Chanderagore / Kolkata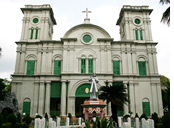 We begin the day in Chandernagore, established as a French colony in 1673. The French obtained permission from Ibrahim Khan, the then Nawab of Bengal to establish a trading post on the riverbanks of this city, which became a permanent French settlement in 1688. We will explore the French colonial buildings along the promenade, including the former French governor's residence (now converted to a museum that features an exhibition of items that depict life during this period). We then will visit the Sacred Heart Church of Chandernagore. We then return to the ship and continue our journey downstream to Kolkata.
Meals included: B, L, Farewell Dinner
Day 10 - Wednesday, November 02, 2022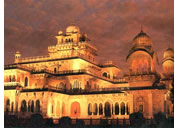 Kolkata (Disembarkation) / Jaipur
Following breakfast we disembark the vessel with packed lunch and transfer to the Kolkata Airport en route visiting Mother Teresa's House and Orphanage. Mother Teresa started the Missionary of Charity in 1952, then lived and worked here until her death in 1997. The permanent exhibition includes a visit to her personal room, we learn her life story, and see her charity that is still active. We continue by foot a short distance to her orphanage, Sishu Bhawan (Children's Home), where one of the sisters will lead us on a tour.
Thereafter we transfer to the airport for our short flight to the capital of Rajasthan, Jaipur. Upon arrival we transfer to the magnificent Rambagh Palace Hotel
where you'll check into your Palace Room for an evening of relaxation, including dinner in the hotel's opulent ballroom.
Meals included: B, L, D
Day 11 - Thursday, November 03, 2022
Jaipur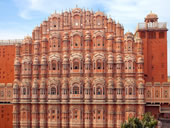 Enjoy the opulent breakfast at the hotel this morning and join today's tour of the "Pink City" featuring an optional elephant back ride up the hill to the Amber Fort, the former seat of the Rajput rulers of Jaipur. Visit the UNESCO-designated site of the Jantar Mantar Observatory and the residence of the former royal family City Palace, a complex of lovely courtyards and gardens. Dinner is on your own tonight to explore northern India cuisine.
Meals included: B, L
Day 12 - Friday, November 04, 2022
Jaipur / Agra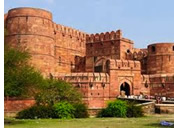 Today's scenic ride takes you to the city of Agra, located on the banks of the river Yamuna in the northern state of Uttar Pradesh. Check in to your Mughal Chambers Executive room at the Jaypee Palace Hotel
for one night. This afternoon, we visit the massive and impressive Agra Fort, a red sandstone stone walled complex of palatial buildings. Afterwards we transfer to Mehtab Bagh park for an unforgettable sunset view of the Taj Mahal from across the Yamuna River.
Meals included: B, L, D
Day 13 - Saturday, November 05, 2022
Agra / New Delhi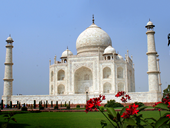 Early risers may join the captivating sunrise tour of the Taj Mahal for an inside visit of the UNESCO site. Enjoy breakfast and some time at leisure at your beautiful hotel this morning, or take the opportunity to shop for keepsakes.
After lunch, a scenic ride takes you to New Delhi for the rest of the day at leisure. Day room use in a Superior room at the deluxe Radisson Blu Plaza (until 10pm), refresh and relax before your transfer to the airport for your late evening or early morning international flight. Or, spend the night and join the post trip add on to Varanasi the next morning.
Meals included: B, L
Day 14 - Sunday, November 06, 2022
New Delhi / Departure
Transfer to the airport for your early morning international flight home. Or, join the post trip add on to Varanasi this morning.