Enchanted Princess
Ship Facts
Gross Tonnage: 143,700
Length: 1,083 feet
Beam: 154 feet
Guests: 3,668
Crew: 1,350
Staterooms: 1,834
Service Speed: 23 knots
Decks: 18
Year Built: 2020

Enchanted Princess Maiden Voyage European Gay Group Cruise 2020
10 nights from/to London (Southampton) to Rome (Civitavecchia), Italy
July 01 – 11, 2020
Princess Cruises Enchanted Princess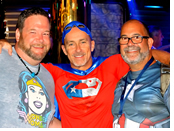 We are very excited about our ten days sailing on the Maiden Voyage of the Enchanted Princess, the newest ship in the Princess fleet with lots of new innovations. Europe beckons with glorious history, fabled cities and spellbinding beauty. In the shadows of epic monuments, you will discover storybook towns hidden behind medieval walls, timeless gems and a taste of la dolce vita. Cruise to Europe's most enchanting ports of call and discover with Princess the lands of legends and kings.
Being on the Maiden Voyage of the Enchanted Princess is in itself a special feature of this sailing. See it's elegance, many nuanced changes and world class dining.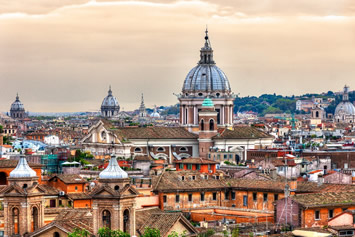 Starting in London is the perfect starting point. Stay a few days prior to sailing and enjoy Jolly Old London with magnificent sites to see as well as world class museums and vibrant gay night life. Our first port will give you the option of visiting Normandy or a jaunt to Paris. Both very exciting but different experiences. A day in charming Lisbon followed by a stop in Gibraltar, a fun stop.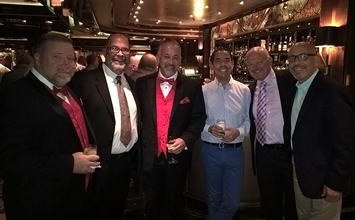 Then off to the very chic city of Barcelona with the famous architecture by Gaudi. Sagrada Familia is a site to behold. Our next stop is Toulon in Southern France. Here you may visit Monte Carlo, Nice or Cannes or better yet a trip to splendorous Provence. We then stop in Livorno for a visit to either Florence or Pisa. We end in Rome. Maybe think about a post cruise stay in Rome?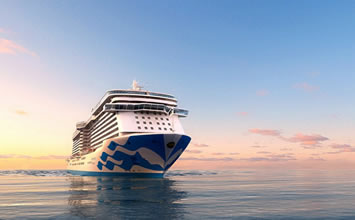 Your Ship Brand New Enchanted Princess
An extraordinary new cruise experience. Setting sail in Europe in 2020! Enchanted Princess, the fifth in line of Princess Royal-class ships, shares all of their spectacular style and luxury, and introduces new attractions all her own. Get ready for exquisite, one-of-a-kind dining experiences. The most pools and whirlpool hot tubs ever. World-class entertainment venues hosting dazzling performances. As well as the breathtaking new Sky Suite, with expansive views from our largest balcony at sea.
On every Princess ship, you'll find so many ways to play, day or night. Explore The Shops of Princess, celebrate cultures at our Festivals of the World or learn a new talent — our onboard activities will keep you engaged every moment of your cruise vacation.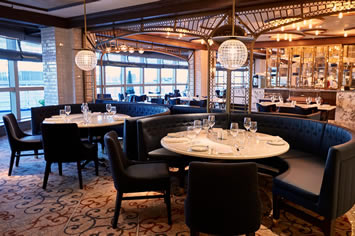 Indulge your appetite whenever you wish on board Princess. Every hour, Princess chefs are busy baking, grilling and sautéing great-tasting fare from scratch. Princess offers unparalleled inclusive dining options throughout the ship with a wide range of culinary delights to suit any palate, from endless buffet choice to gourmet pizza, frosty treats, decadent desserts and much more.
Dining on board a Princess cruise ship is a joyful celebration and our specialty restaurants always deliver an extraordinary experience. They are among the best at sea – or anywhere. We serve dishes made with the freshest ingredients, and our menus reflect regional flavors from around the world. You'll find our specialty restaurants are the perfect place to celebrate any occasion.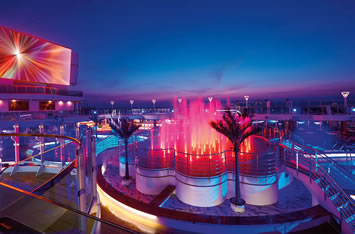 On every Princess ship, you'll find so many ways to play, day or night. Explore The Shops of Princess, celebrate cultures at our Festivals of the World or learn a new talent — our onboard activities will keep you engaged every moment of your cruise vacation.
Revitalize and refresh body, mind and soul with Princess. From rejuvenating spa treatments and the tranquility of a top-deck retreat reserved just for adults to our state-of-the-art fitness centers, you'll find all the elements to come back new.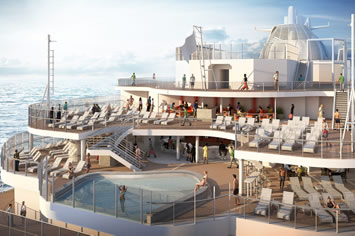 With your overall wellness in mind, Princess has collaborated with board-certified sleep expert Dr. Michael Breus to create the ultimate in blissful comfort. Princess luxurious new beds feature a scientifically engineered mattress and bed springs, a plush two-inch pillow top, European-inspired duvets and 100% luxurious Jacquard-woven linens-to assure that at the end of your voyage, you come home feeling refreshed and renewed.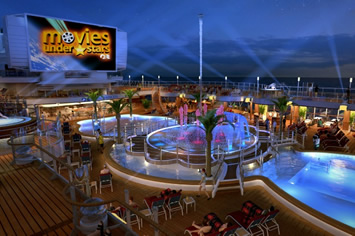 Princess Cruises is famous for their "movies under the stars" where the pool deck turns into a romantic cinema. Daily shows are entertaining the audience in the evening, the Casino invites all who love to play and several lounges and bars are ideal places to socialize. On the other hand the Enchanted Princess offers wonderful places to relax and enjoy calmness. The large Spa area is the perfect place to revitalize yourself. For all those who enjoy sports the fitness center, a jogging track, the court for volleyball, basketball and tennis are some of the places to be.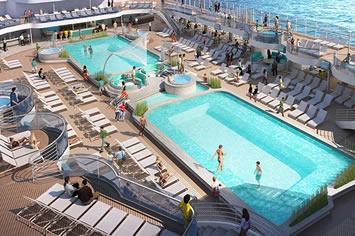 Cruise Designs Gay Group Cruise
Cruise Designs provides a stress free, fun, upscale memorable vacation experience and gives like-minded gay men an opportunity to make lasting friendships. You can choose be social and active or just chill out and relax. Our cruises will appeal to the more relaxed yet fun loving guys.
We offer the best of both worlds with rates far lower than gay chartered ships. Enjoy exotic ports of call, exclusive group on-board activities, entertainment, and of course outstanding cuisine and service. We also offer our own private shore excursions available only to our guests.
In order to participate in our events you must make reservations with us. Unfortunately people booked through a different source cannot be included as part of our gay group.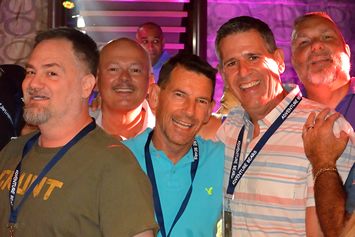 Enchanted Princess Maiden Voyage
Gay Group Cruise Itinerary


Date

Port

Arrive

Depart

01 July
London (Southampton), UK
5 PM
02 July
Paris/Normandy (Le Havre), France
7 AM
8 PM
03 July

A Day at Sea!

04 July

A Day at Sea!

05 July

Lisbon, Portugal
7 AM
4 PM
06 July
Gibraltar
12 PM
10 PM

07 July

A Day at Sea!

08 July
Barcelona, Spain
8 AM
6 PM

09 July

Toulon/Provence (La Seyne), France
8 AM
6 PM
10 July
Florence/Pisa (Livorno), Italy
7 AM
7 PM

11 July

Rome (Civitavecchia), Italy
5 AM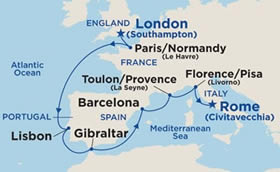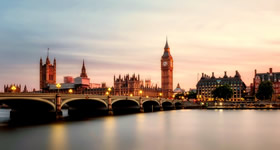 London (Southampton), UK
The south of England boasts a dramatic coastline that encloses some of the most beautiful countryside in Britain. The landscape of hills and heaths, downs and forests, valleys and dales, is without rival. Southampton serves as your gateway to the countryside – and to a wide variety of historic sites, national landmarks and charming. And of course, London
is a two-hour drive by modern highway.
The United Kingdom's premier passenger ship port, Southampton
was home for many years to the great transatlantic liners of yesteryear.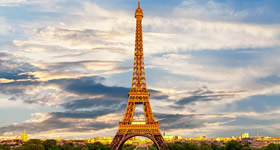 Paris/Normandy (Le Havre), France
Perhaps no other place in France holds more associations for English-speaking visitors than Normandy. The historic Allied landings on D-Day – 6 June, 1944 – live on in the memories of British and Americans alike. Nor has Le Havre forgotten the dark days of the war. The port was nearly completely destroyed during the Normandy campaign. Today, Le Havre is France's second largest port and the gateway to Paris, "City of Light," the Norman countryside, and the historic landing beaches.
Travelers usually head for the historic landing sites or to Paris. Yet Le Havre was designated a World Heritage Site in 2005. The Musee des Beaux Arts Andre Malraux boasts one of the finest collections of Impressionist painting in the world.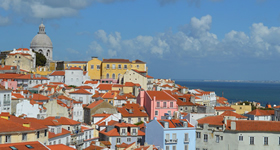 Lisbon, Portugal
Draped across seven hills, Lisbon was once the center of a vast maritime empire that stretched from the west coast of Africa to the Spice Islands of the East Indies. Then, on November 1, 1755, a violent earthquake destroyed two-thirds of the city in the space of 10 minutes. Only the Alfama, the old Moorish quarter, survived. Today, Lisbon is a stately city of Neoclassical buildings and wide plazas.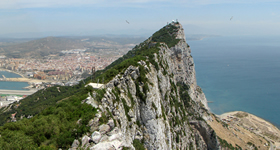 Gibraltar
The Rock crouches over the sea like an ancient stone beast, looking Sphinx-like to Africa. Beneath the white cliffs of this natural fortress grows a profusion of palm, pine, and cypress. No fewer than 600 varieties of flowers thrive here, some not found anywhere else on Earth. Gibraltar's stunning setting is matched by its history – five countries have battled for 13 centuries to control the passage between the Atlantic and the Mediterranean. The result made for a cultural melting pot. Veiled Moroccan women in caftans and vacationing Englishmen and Spaniards stroll along the narrow, steep lanes. The locals revert to a liquid Spanish when talking among themselves. And visitors to a 15th-century cathedral pass through a blue-tiled courtyard, once part of a 13th-century mosque.
Helmeted bobbies, pillar-boxes and pubs make for a bit of Britain in the Mediterranean. Gibraltar is a fascinating place, from its caves and batteries to the Barbary apes gamboling on the slopes of the Rock.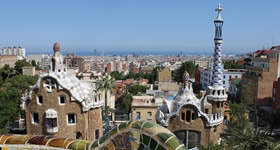 Barcelona, Spain
The 1992 Summer Olympics revealed to the world what Europeans and seasoned travelers already knew – Barcelona is one of the world's greatest treasures. Vibrant and earthy, commercial and cultural, this city of two million residents is the capital of Spain's autonomous region of Catalonia. Stroll along the wide, tree-lined promenades of Las Ramblas and marvel at the spires of Gaudi's Basilica La Sagrada Familia. Or visit the former Olympic Ring on the hill of Montjuic – also home to world-class parks, fountains and museums. Barcelona, which nurtured such artistic giants as Picasso, Dali, Miro and Casals, is definitely a traveler's paradise.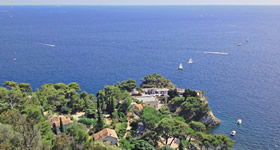 Toulon/Provence (La Seyne), France
Toulon has been the great bastion of the French navy since 1494, when Charles VIII chose its superb harbor as the site for a naval shipyard. Today, Toulon is homeport for the French navy's nuclear-powered aircraft carrier "Charles de Gaulle." The city is also the capital of the Var and provides an excellent gateway to the riches of Provence and the Cote d'Azur. To the north and west are medieval Provencal hilltop villages and superb vineyards. To the east lie the fabled coves and beaches of the Cote d'Azur, the setting for the legendary resort of St. Tropez. And everywhere there is the miraculous fusion of sky and sea that forms the essence of Southern France.
Toulon's Upper Town bears more than a strong resemblance to Paris – in the 1840s, the prefect of the Var was that same Baron Haussmann who gave the City of Light its elegant boulevards and architecture. Haussmann first tried his hand at urban renewal here in Toulon.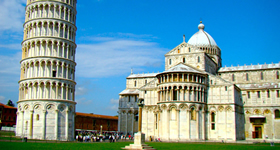 Florence/Pisa (Livorno), Italy
Livorno is the gateway to glorious Tuscany. Visit Florence – the cradle of the Renaissance – home to the Duomo, the Uffizi and the Ponte Vecchio. Here the Medici fostered a city-state whose cultural legacy is as great as classical Athens. Giants like Dante, Da Vinci, Michelangelo and Galileo infused the West with a new creative spirit. Then there is Pisa, Florence's rival for political power. Pisa, a brash, commercial seafaring town rivaled the great maritime powers of Venice and Genoa. The city was a leader in art and architecture second only to Florence.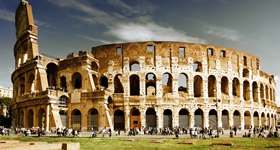 Rome (Civitavecchia), Italy
Your gateway to the Eternal City, Civitavecchia has served as Rome's seaport since the 13th century. The port has a long and venerable history. The emperor Trajan built a pleasure villa near the modern city, while Bernini and Michelangelo designed the harbor fortifications.
Yet the Eternal City eternally beckons. The ancient capital of the Western World and the center of Christianity for nearly 2,000 years, Rome provides an inexhaustible feast. Visit the ruins of the Forum, view the splendors of the Sistine Chapel, or climb the Spanish Steps, once the heart of Rome's Bohemian Quarter. Rome
has been a magnet luring the world's greatest artists, architects, and philosophers since the days of the Caesars.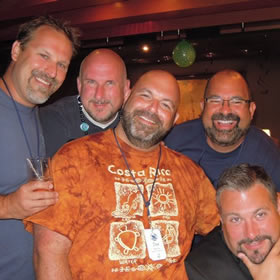 Guests: 3,668 • Crew: 1,350 • Gross Tonnage: 143,700 • Length: 1,083' • Beam: 154' • Guest Cabins: 1,834 • Year Built: 2020

Enchanted Princess Maiden Voyage 2020 Gay Group Cruise Rates

IB - Interior Cabin
Approx. 158 to 162 sq ft.These staterooms are the perfect place to recharge your batteries. Our most affordable option, featuring two twin beds or a queen-size bed. Other amenities include a refrigerator, hair dryer, TV, closet and bathroom with shower.
$ 2,549

BD- Balcony Cabin
Approx. 214 to 222 sq. ft., including balcony . This impressive stateroom offers the added indulgence of a balcony and gives you more space than a standard stateroom. Enjoy your own private outdoor space with a table, two chairs, and a relaxing view of the inspiring scenery surrounding you, whether a beautiful sunset over the ocean or a new city to explore. It's also perfect to enjoy cocktails before dinner or a leisurely breakfast.
$ 2,749

BB- Balcony Cabin
Approx. 214 to 222 sq. ft., including balcony . This impressive stateroom offers the added indulgence of a balcony and gives you more space than a standard stateroom. Enjoy your own private outdoor space with a table, two chairs, and a relaxing view of the inspiring scenery surrounding you, whether a beautiful sunset over the ocean or a new city to explore. It's also perfect to enjoy cocktails before dinner or a leisurely breakfast.
$ 2,829

DB - Deluxe Balcony Cabin
Approx. 233 to 279 sq. ft., including balcony. Choose this enhanced version of a Balcony stateroom with more space and a comfortable sofa bed. Enjoy a larger balcony with more room to view the beautiful scenery as you sail from destination to destination and take in the ocean breeze for a wonderful and romantic evening or morning. This stateroom also includes some of the amenities offered in a Mini-Suite stateroom.
$ 2,979

MC - Mini Suite
Approximately 323 sq. ft., including balcony. Choose a luxurious Mini-Suite with balcony which is substantially larger than a Balcony stateroom and receive a complimentary welcome glass of Champagne. Mini-Suites include a separate sitting area with sofa bed, premium bathroom amenities and two flat-panel televisions. For families or groups needing a little extra space, Mini-Suites offer an appealing and affordable option.
$ 3,299

MB - Mini Suite
Approximately 323 sq. ft., including balcony. Choose a luxurious Mini-Suite with balcony which is substantially larger than a Balcony stateroom and receive a complimentary welcome glass of Champagne. Mini-Suites include a separate sitting area with sofa bed, premium bathroom amenities and two flat-panel televisions. For families or groups needing a little extra space, Mini-Suites offer an appealing and affordable option.
$ 3,359

All prices are per person, based on double occupancy, and include all meals, accommodations and entertainment!

Taxes and charges of $200.60 pp are additional.
Gratuities $13.50 pp per day ($14.50 for Mini Suites), will be added to your onboard bill. Optional insurance are additional.

30% First deposit per person is required upon booking, Full payment is due on or before April 10, 2020

Optional shore excursions will be offered.

Prices are cruise only and DO NOT INCLUDE return airfare! Please ask for airfare add-ons back to your home city.

Rates are only an example of starting rates and are subject to availability.

Also included are the traditional gay group cruise activities, subject to minimum participation.

Please ask for further details.

Current Promotion: Place your reservation prior to February 29, 2020 and you will receive the Premium Beverage package, unlimited wifi, as well as prepaid gratuities.

Special Airfares