Baltic Cities & St.Petersburg Diva Lesbian Group Cruise 2021
9 nights from/to Copenhagen, Denmark
June 24 – July 03, 2021
NCL Norwegian Escape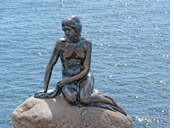 Join us on Diva hosted lesbian group cruise and visit the culture & history of the stunning Baltic Cities and the breathtaking city of St Petersburg. A voyage to the Baltic Sea is always a true adventure and this classic cruise itinerary is not to be missed. It's a wonderful opportunity to explore Scandinavian kingdoms and countries once locked firmly behind the iron curtain. With seven fascinating ports of call, including an overnight stay in St Petersburg, you'll visit culture-rich cities with awe-inspiring architecture, and also have the chance to enjoy their musical and artistic heritage.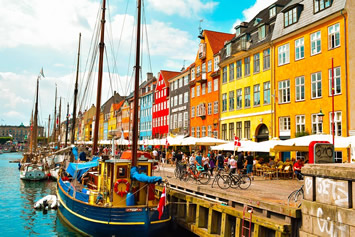 Your Diva representative will look afteryou from the moment you arrive to the moment you depart the ship. A holiday where gay women canmeet new friends, share a fantastic cruise experience and have a wonderfully relaxing holiday whilstvisiting some of the most culturally and historically rich locations in the world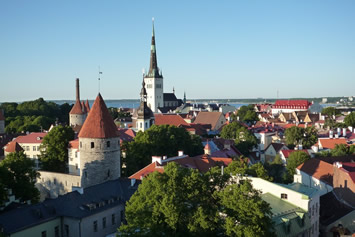 Our group will meet each day for meals; with evenings spent together either at one of our hosted events or at one of the ship's entertainment events, all at your disposal.
During the full days at sea you can join our representative for some fun activities on deck. For the remainder of your voyage the days will be taken up going ashore to explore the many sites on offer.
Please feel free to dip in and out of our events and dining times, whatever fits in best with your day.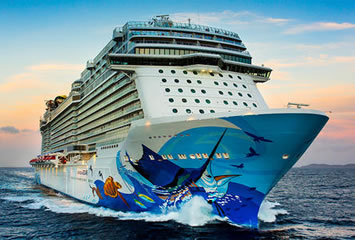 Your Ship - Norwegian Escape
Norwegian Escape, one of the most exciting ships on the seas, is ready to whisk you away to the Baltic from Copenhagen. Indulging in every whim is what unforgettable vacations are made of. Get ready to chase sunsets on The Waterfront. Get closer to paradise with two quintessential Jimmy Buffett venues: Margaritaville at Sea and the 5 O'clock Somewhere Bar.
Sip on some of Napa's best blends at The cellars, A Michael Mondavi Family Wine Bar. Or try our unique specialty cocktails, hand-crafted by Bar Lab. Be dazzled by Broadway hits like After Midnight. Discover a new world of Freestyle Cruising on Norwegian Escape, voted 2017 Ship of the Year by Ocean & Cruise News.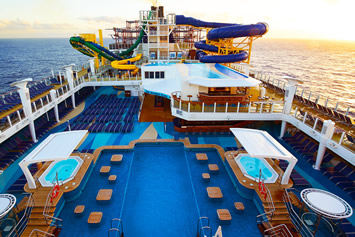 Activities on Norwegian Escape
Connect with the sea on The Waterfront, our quarter-mile oceanfront promenade. Discover a new restaurant or bar each day and night! Pull up a stool at The Cellars Wine bar, offering the ultimate wine experience. Dine oceanside at La Cucina and enjoy delicious lobster fettuccine. Or simply bask in the ocean air and watch the sunset with your friends.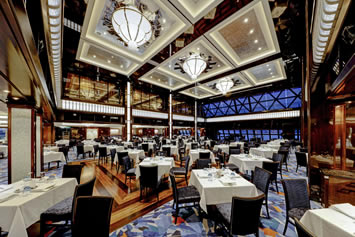 Dining / Food on Norwegian Escape
Norwegian Escape offers more than 25 Dining Experiences: Dine like nowhere else at sea with all of the freedom and flexibility of Freestyle Dining. Travel somewhere new with familiar favorites and unique additions from around the globe at Food Republic. Or take a bite out of paradise with signature items like the Cheeseburger in Paradise in Jimmy Buffett's Margaritaville. Whatever you're in the mood for, we have something for everyone.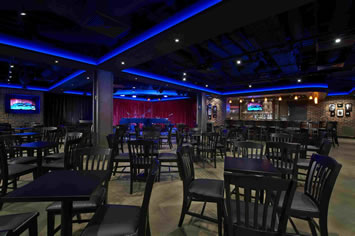 21 Bars & Lounges
Pull up a stool at The Cellars, Norwegian's first ever wine bar. Let your hair down in the District Brew House, offering more than 50 different bottled beers and 24 draft beers on tap. Sip on a signature margarita at Jimmy Buffett's the 5 O'Clock Somewhere Bar. Or reminisce about the good 'ol days at Miami's oldest bar, Tobacco Road! Grab your glass, make some new friends, and let the good times roll!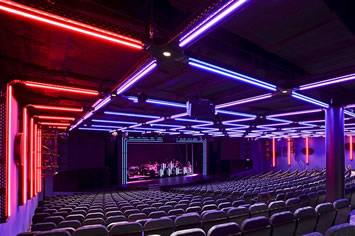 Entertainment on Norwegian Escape
Broadway Entertainment: Every night will be music to your ears with the entertainment on board Norwegian Escape. Perfect your dance moves and clear your pipes as you go on an incredible audible journey with Tony Award®-winning musical, After Midnight. Feel the butterflies of teen love in For the Record: The Brat Pack. And when you want to hear something just a little bit different, the laughs bursting out of Headliners Comedy Club will surely do the trick. With the entertainment on board, Norwegian Escape is hitting all the right notes.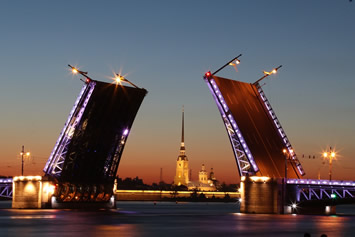 Included in your cruise package
• Diva Host throughout your holiday
• Welcome drinks party exclusive for our group
• Exclusive onboard events for our guests
• Full board accommodation throughout your cruise
• Full entertainment programe at your disposal
• Onboard faciltiies (kindly note there are charges for spa & salon treatments (charges may apply for other exclusive services))
• Government Taxes & Port Expenses & Fees
• Crew Gratuities