Christmas Markets Rhine River All-Gay Cruise
7 nights from Amsterdam, Netherlands to Nuremberg, Germany
December 09 – 16, 2023
Transcend Cruises Advance by Transcend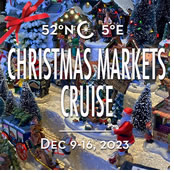 'TIS THE SEASON TO BE JOYFULLY YOU! Nothing… and we mean NOTHING… beats Europe at Christmastime. Now, add in all the luxury of a Crystal… er, we mean a Transcend Cruise, and sail the rivers of Europe with an all-new level of comfort and sophistication. Crystal's former Rhine Class ships have been called "the most luxurious riverships ever built". VACAYA's Europe Christmas Cruise Part Deux features an ALL-NEW itinerary that is guaranteed to grow your heart three sizes as we sail from picture-perfect Amsterdam, Netherlands to Nuremberg, Germany with stops in some of Deutschland's most charming cities: Cologne, Rüdesheim, Miltenberg, Würzburg, Volkach, and Bamberg.
Anyone who follows cruising knows that a typical 7-night river sailing on Crystal Mahler started around $7,000 per person, but now you can bathe in luxury with this unicorn deal from us starting from just $2,897 per person.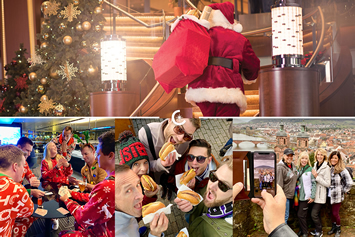 Our new river cruise partner, Transcend, has just purchased one of former Crystal Cruise's STUNNING riverships and they've offered it to VACAYA at rock-bottom charter pricing for this level of luxury. The catch? The cruise is only 6 months from now, but we knew you'd love the opportunity, and we just couldn't pass it up.
And the best part? For those already traveling with us from Basel, Switzerland to Amsterdam, Netherlands December 2-9, we've set it up so you can extend your Christmas vacation by joining us on Advance by Transcend (formerly Crystal Mahler) December 9-16 from Amsterdam to Nuremberg, Germany. Nearly all new ports of call, layered with all the holiday magic!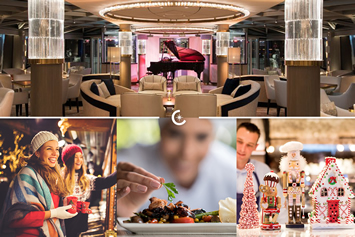 Unparalleled Luxury on Advance by Transcend
We call finds like Advance by Transcend at this price point a travel unicorn – a rare opportunity to share in a true 5-star luxury experience at what amounts to a steal.
A river cruise is one of the most elegant and worry-free ways to travel. And with only 110 guests on the ship, not only is your VACAYA Luxe gay river cruise a great value, but it offers a truly intimate cruising experience, as well. Onboard, you'll enjoy a continuous view of the incredible landscapes along the famous waterways, and you'll also see a different side of Europe – one that can only be experienced on the rivers that have helped shape the history and cultures of the places they weave through.
This cruise offers luxury at a great price. We've layered in quite a few inclusions that will hopefully make it irresistible to global adventurers.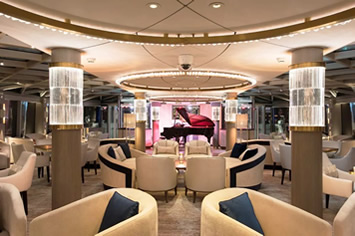 It's amazing all that's included
• 7 Nights of Luxury Accommodations
• Full-Width French Balcony
• All Meals, including Room Service
• Unlimited Beverages
• Welcome Bottle of Sparking Wine
• Premium Bath Amenities
• In-Room Espresso Coffee Machine
• In-Room Minibar Setup Upon Embarkation
• In-Room Portable Steamer
• 40-Inch Interactive HD Flat-Screen Television
• Walk-In Closet
• Complimentary Unlimited WiFi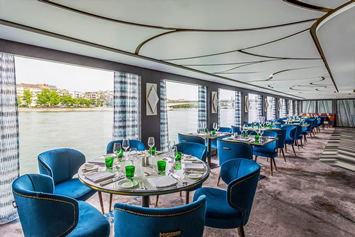 The following services are available for an additional charge:
• Shore Excursions
• Spa Treatments
• Salon Services
• Laundry
• Satellite Telephone Services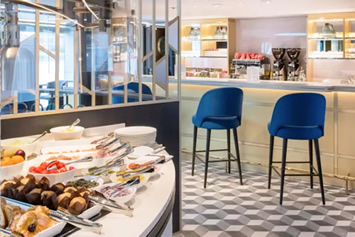 Your 5-Star Holiday Home-Away-From-Home
Advance by Transcend was once known as Crystal Mahler, one of the most innovative and luxurious riverships ever built. Now, she belongs to Transcend Cruises and they've made her even better!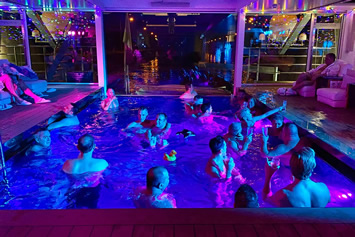 Advance by Transcend is a masterpiece of sophistication. From the moment you step onboard, you're greeted by an atmosphere of elegance and refinement. Indulge in unrivaled opulence with spacious suites and staterooms adorned in exquisite décor and equipped with lavish amenities. Savor delectable culinary delights prepared by world-class chefs, accompanied by fine wines and impeccable service.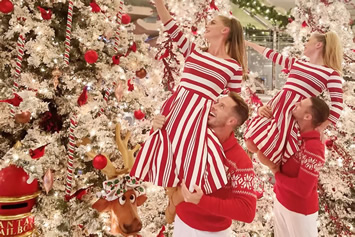 Not only will you discover the rich cultural heritage of all the cities we'll visit, but you'll also enjoy the ship's state-of-the-art facilities, including a spa, fitness center, indoor pool, and panoramic sun deck while taking in breathtaking views of the river. Prepare for an unforgettable journey of luxury and discovery with Advance by Transcend.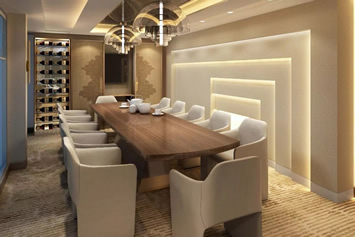 At 135 meters long and with 55 staterooms welcoming 110 guests, Advance by Transcend will change the way you look at river cruising. Add the fact that you'll be cruising at this most wonderful time of the year, and this experience simply can't be beat.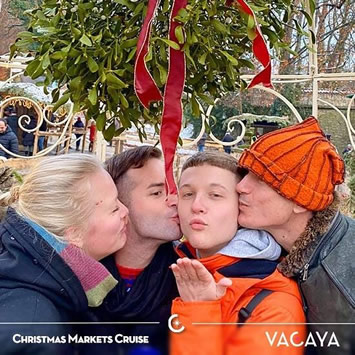 Christmas Markets
Rhine River All-Gay Cruise 2023
Itinerary


Date

Port

Arrive

Depart

09 Dec
Amsterdam, Netherlands
1 PM
6 PM
10 Dec
Cologne, Germany
11 Dec
Rhine Gorge & Rudesheim, Germany
12 Dec
Miltenberg, Germany

13 Dec

Wurzburg, Germany
14 Dec
Volkach, Germany

15 Dec

Bamberg, Germany
16 Dec
Nuremberg, Germany
9 AM

While we work tirelessly to craft the perfect itinerary for each trip, it's always subject to change based on weather, river, and myriad other conditions.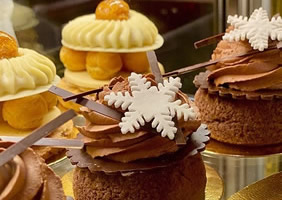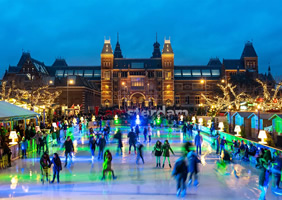 Day 1 - Amsterdam, Netherlands
A city of charming canals, elegant gabled houses, splendid museums, and more bicycles than you've ever seen, the Dutch capital of Amsterdam is a delight to explore. Its patchwork of waterways forms about 90 islands connected by 1,500 bridges. The legacy of the Dutch Golden Age lives on in gilded mansions and in the lush paintings of Rembrandt and other Dutch masters that adorn the Rijksmuseum, The Netherlands' grand repository of art and cultural history. Discovering Amsterdam is a pleasure best pursued on foot and the Christmas Markets here feature our favorite holiday treat: fresh stroopwafel to go!
Boarding: 1 PM; Departure: 6 PM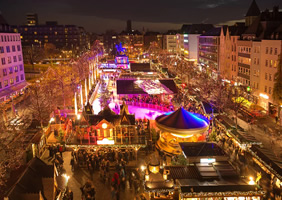 Day 2 - Cologne, Germany
During Christmas, Cologne transforms into a magical wonderland that captivates the senses. The city's famous Christmas markets are a festive paradise, filled with the aroma of spiced mulled wine and freshly baked gingerbread. Adorned with dazzling lights and decorations, the market stalls offer a delightful array of handmade crafts, ornaments, and local delicacies. The towering Cologne Cathedral provides a stunning backdrop, adding to the enchantment. The joyful atmosphere, joyful carolers, and the warm spirit of the locals make Christmas in Cologne an unforgettable experience.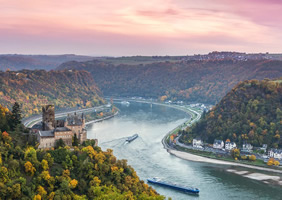 Day 3 - The Rhine Gorge & Rüdesheim, Germany
Our morning begins with the Rhine Gorge. As our ship glides along the majestic Rhine River, you'll be treated to breathtaking vistas of steep vine-covered hills, medieval castles, and charming villages. The dramatic landscape unfolds before your eyes, showcasing the beauty of the Rhine Valley. Listen to fascinating commentary about the region's history and legends as you pass iconic landmarks like Lorelei Rock. The tranquil waters and picturesque scenery make sailing through the Rhine Gorge an unforgettable and enchanting experience.
The afternoon will be spent in Rüdesheim, Germany, a picturesque town that truly comes to life during the Christmas season. Its charming streets are adorned with festive decorations, creating a fairytale ambiance. The famous Drosselgasse, a lively narrow lane, is lined with cozy taverns and shops offering regional wines and treats. The Rüdesheim Christmas Market is a highlight, featuring traditional crafts, ornaments, and delectable seasonal delights. Don't miss the impressive Niederwald Monument and take a scenic cable car ride for breathtaking views of the Rhine Valley. Rüdesheim is a delightful destination to immerse yourself in the magic of Christmas.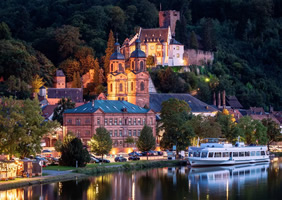 Day 4 - Miltenberg, Germany
German towns don't come any more charming than Miltenberg, which enchants visitors during the Christmas season. Its medieval architecture, cobblestone streets, and half-timbered houses create a storybook setting. Stroll through the town's Christmas Market, filled with beautifully decorated stalls offering handmade crafts and delicious treats. Don't miss the impressive Castle of Miltenberg, perched atop a hill, offering panoramic views of the surrounding area. Immerse yourself in the festive atmosphere, as the town comes alive with twinkling lights, cheerful carolers, and the warm hospitality of the locals. Miltenberg is a hidden gem for experiencing the magic of Christmas.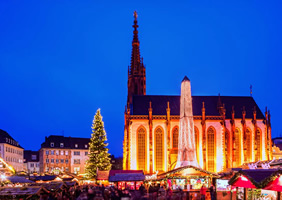 Day 5 - Würzburg, Germany
Würzburg, Germany, is a captivating destination with a rich history and enchanting Christmas markets. Explore the magnificent Würzburg Residence, a UNESCO World Heritage site, with its stunning baroque architecture and beautiful gardens. Stroll through the Old Town, admiring charming streets and historic buildings like the Marienberg Fortress. Würzburger Weihnachtsmarkt is the perfect place to indulge in local delicacies, shop for handcrafted gifts, and enjoy the merry atmosphere. Würzburg offers a delightful blend of culture, history, and Christmas magic.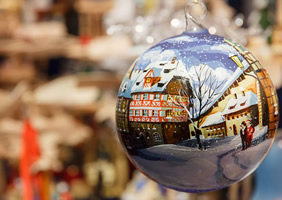 Day 6 - Volkach, Germany
Volkach, Germany, is a hidden gem that sparkles during the Christmas season. This idyllic town is known as the heart of Franconian wine country. Explore the charming streets adorned with festive decorations and discover the Volkach Christmas Market, offering a delightful array of crafts, regional wines, and culinary delights. Don't miss the opportunity to visit the impressive Vogelsburg Castle, offering panoramic views of the vineyards and Main River.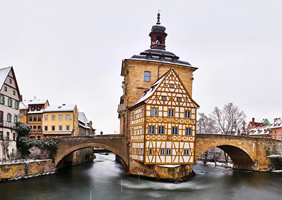 Day 7 - Bamberg, Germany
Bamberg, Germany, is a captivating destination that becomes even more enchanting during Christmas time. The UNESCO World Heritage city is adorned with festive decorations, creating a fairytale-like atmosphere. Explore the beautifully preserved Old Town, with its medieval architecture and cobblestone streets. Visit the Bamberg Christmas Market, where you can immerse yourself in the joyful ambiance, shop for unique gifts, and savor delicious seasonal treats. Don't miss the iconic Bamberg Cathedral and the stunning Altes Rathaus, adding to the charm of this picturesque city.
Day 8 - Nuremberg, Germany
Although we'll say goodbye today, we've actually saved the very best for last… Nuremberg, Germany is a city steeped in history and home to one of the most renowned Christmas markets in all of Europe. The Nuremberg Christkindlesmarkt is a magical spectacle, featuring over 180 stalls adorned with twinkling lights and offering a wide array of crafts, ornaments, and delectable treats like gingerbread and mulled wine. Explore the picturesque Old Town with its medieval architecture, visit the imposing Nuremberg Castle, and immerse yourself in the festive spirit that radiates throughout the city during the Christmas season. We recommend staying a couple extra nights here to ensure you can experience all this second-largest city in Bavaria has to offer.
Disembark: 9 AM