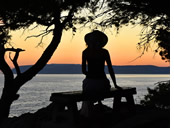 Experience the Azure Adriatic and Dalmatia Coast on our Signature Croatia Lesbian Cruise! Anchors aweigh! Join up to 34 women on our annual Croatian summer all-lesbian cruise, led by one of the country's most experienced female guides. Here's your chance to explore coastlines, parks, medieval towns and the balmy blue waters of the Adriatic Sea from the comfort of a female-owned and operated private yacht. You'll also visit businesses owned and run by women, get top-notch tips from a passionate local guide, and be pampered by a Lesbian Brand Ambassador from the Out Adventures team.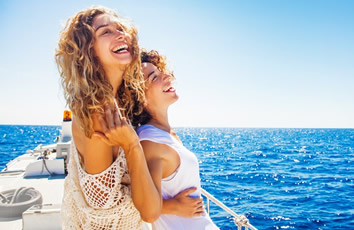 Croatia Lesbian Cruise Highlights
• Support local female-owned businesses and restaurants
• Enjoy female-led city tours
• Daily dips in the crystal blue waters of the Adriatic Sea
• Lounge on the upper deck of our Private Lesbian Croatia Cruise Yacht
• Devour five-star meals and exceptional optional dinners with your fellow passengers
• Enjoy Roman architecture in Split
• Savour Croatian wines in Korcula
• Stroll the medieval walls around old Dubrovnik
• Channel your inner celebrity in Hvar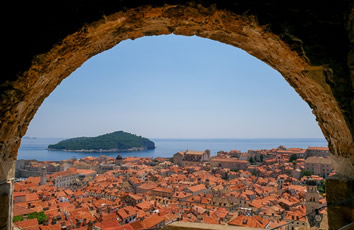 Croatia Lesbian Cruise Tour 2021 Itinerary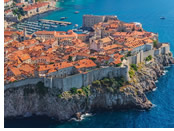 Day 1 - Saturday, July 17, 2021
Dubrovnik, Croatia
Bok! Welcome to Croatia. You can meet the Brand Ambassador at the host hotel
for an included transfer at noon, or make your own way to the yacht M/V Black Swan. Boarding is between noon and 2PM.
Onboard we'll enjoy an included lunch and safety briefing, then head to town for Dubrovnik walking tour and cable ride up Srd Mountain. Soak up the scenic views of the Old City Walls and Elaphiti Islands, then enjoy some free time before a fabulous Welcome Dinner in the heart of Dubrovnik.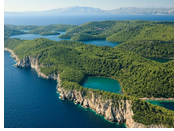 Day 2 - Sunday, July 18, 2021
Dubrovnik / Mljet
Today we depart early, enjoy our first morning swim stop in a secluded bay, then cruise to the island of Mljet. There we'll stroll through the famous salt lakes of Mljet National Park.
This visit includes a boat ride to St Mary Isle, where we'll visit an ancient monastery, an old abbey, and a church that dates back to the 12th century. If you'd like to get your blood flowing you can also rent a kayak, bike or scooter to roam on your own.
Tonight we'll enjoy a Barbecue Dinner aboard the boat in either Polaca or Pomena.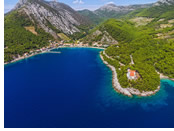 Day 3 - Monday, July 19, 2021
Mljet / Trstenik
Another morning, another beautiful swim stop. Then lunch...and another swim stop. Eventually we arrive in Trstenik on the Pelješac peninsula, and head to a modern winery.
A private tour of the grounds and cellar await, then an exquisite 3-course dinner featuring five of the property's finest wines. Our boat remains moored in Trstenik tonight.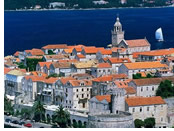 Day 4 - Tuesday, July 20, 2021
Trstenik / Korcula
Today we depart for the birthplace of Marco Polo and one of our favourite stops: Korcula. Enjoy a swim stop and lunch along the way, then upon arrival enjoy an afternoon walking tour with one of our favourite sassy female guides. It's only a short walk to the old town so we encourage you to explore the area and its charming shops, bars and restaurants.
This evening features an optional dinner at one of the most famous restaurants in town, and it's owned by a renowned female entrepreneur in the city.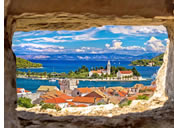 Day 5 - Wednesday, July 21, 2021
Korcula / Blue Caves / Vis
Today features two more decadent swim stops, lunch, and a potential visit to the Blue Caves weather permitting.
Late this afternoon we arrive at the charming town of Vis, known for its former Yugoslav Naval base. Wander the main street for handicrafts and locally-produced fashion, then join us aboard the boat for a barbeque dinner.
Day 6 - Thursday, July 22, 2021
Vis / Hvar
If we didn't make it to the Blue Caves yesterday, we'll try again this morning. Otherwise we'll head for jet-set Hvar: the island of mega yachts, fine dining, and celebrity sightings. Orient yourself with our guided walking tour, then feel free to explore. We highly recommend the short hike to Tvrdava Fortica for one of the best views of your life.
Tonight is free, or you can join an optional dinner at one of our favourite gourmet restaurants.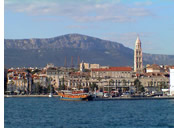 Day 7 - Friday, July 23, 2021
Hvar / Bol / Brac / Split
Today marks our last full day aboard the yacht. We depart from Hvar with a morning swim stop, lunch, and a final swim stop near Bol & Brac. There we'll drop anchor, then ride zodiacs to the shores of Dalmatia's most famous beach: Zlatni Rat (Golden Horn).
Finally we'll continue to Split for our final walking tour, Captain's Dinner, and optional drinks at a Queer-welcoming Bar.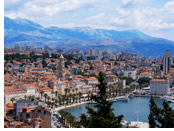 Day 8 - Saturday, July 24, 2021
Split
Bid farewell to our amazing crew before we disembark the ship this morning at 9AM for a leisurely walking tour of the old town, including Diocletian's Palace.
We'll then show you the hotel before giving you free time to explore Split on your own before check-in time at 3PM.
We'll reconvene tonight at 7:30PM for a sumptuous Farewell Dinner where we'll savour the memories of the past eight days before bidding farewell.
Day 9 - Sunday, July 25, 2021
Split / Departure
There are no activities planned today, and check out is at 11AM. Thank you for joining us, and as the Croatians say – Dovidenja, or goodbye!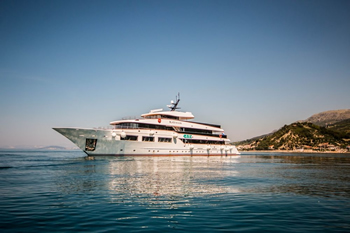 Your Ship - M/V Black Swan
Black Swan is a new built (2018) Deluxe Superior vessel 158ft long and 28ft wide with 38 beds in 18 modernly equipped cabins. You can choose between five cabins on upper deck (some with panoramic windows), five cabins on main deck with large windows and eight spacious cabins in lower deck with port holes.
All cabins are equipped smartly and modernly with TV, air conditioning, ventilation, safety deposit box, SOS alarm, smoke detectors, emergency lights and audio system for announcements and light music. Free WiFI is available throughout the ship. Electrical outlets are European 2 pin point power outlet and 1 USB outlet.
Each cabin has a leather upholstered bed with space for luggage storage and safety jackets, a comfortable armchair, onyx desk, ottoman, two nightstands, spacious wardrobe closet and panoramic windows, large windows or portholes and a special light fixture above the bed for intimate lighting. Materials used for interior fittings are solid wood, veneer, onyx, marble, leather, stainless steel and glass. Bathrooms have a spacious shower, hair dryer, black marble sink stand and a mirror across the wall.
Extra services available include massage, laundry (washing and ironing), breakfast in bed/room service.