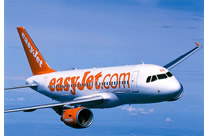 As Gran Canaria is an island, there are no options for getting here other than by air. A ferry service operates from Fuerteventura, but this is aimed at day-trippers only and not as a service for those arriving here on package holidays.
Gran Canaria Airport is located about 18kms from the city of Las Palmas and is a busy facility that serves flights to and from a large number of EU and international destinations. Public buses, taxis and free hotel shuttles provide ground transportation between the airport and the island's popular resorts.
Gran Canaria Airport has an annual throughput of over nine million passengers and is the Canary Island's largest airport, capable of handling up to 53 flights an hour. There is a single terminal with three separate zones, between which all arrivals and departures are handled. Major airlines such as easyJet, Ryanair, Norwegian, British Airways, TUI Airways, Iberia
, Iberia Express
, Vueling
and Jet2 provide flights between Gran Canaria and the UK and mainland Spain. The airport has good passenger facilities, which include essentials such as ATMs and bureaux de change plus ample shopping and dining outlets.
Public bus services connect the airport with major destinations on the island and run from zones A and C outside of Arrivals. The number 60 service goes to Las Palmas, while the number 66 runs to Faro de Maspalomas and destinations in between.
Taxis can be hired from outside all three terminal zones and operate on a metered fare system for journeys to all the major resorts. Taxi drivers are not renowned for their English-speaking abilities, so arming yourself with a map and phrase book is a good idea. Alternatively, the route by hire car from the airport is uncomplicated and major destinations are well signposted.