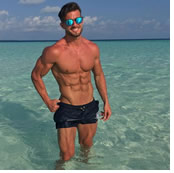 All Gay, All Inclusive - AfriGay Mauritius 2020! For the first time in history, an all gay vacation hits the shores of Africa! Not only the first of its kind in Southern Africa, but the first of its kind on the beautiful island of Mauritius.
The first Mauritius All Gay Vacation will take place from 2 – 7 March 2020 at Ambre Resort & Spa on the east coast of Mauritius – the perfect paradise for AfriGay debut event.
Experience magnificent beaches, sun, sea, unique entertainment and parties, sports and activities. And make new friends from all over the world!
It's All Gay. All Exclusive. And for one All Inclusive price.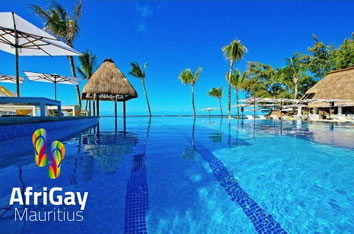 For 5 nights, Ambre Resort & Spa
becomes ours, designed to create the perfect beach vacation in an all gay exclusive setting.
Watch the sun rise over the Indian Ocean before a morning yoga class on the beach, drink cocktails at the pool, learn how to windsurf, or go snorkelling in the magnificent reef. An amazing choice of activities is guaranteed to keep you and your new friends from around the world busy.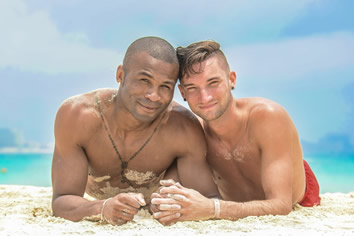 Show off your beach volleyball skills, or test your fitness at a daily exercise bootcamp on the beach, hosted by an international personal trainer, and so much more.
At night, you can enjoy a movie on the beach or party into the early hours at Ambre's 'Shaker's' nightclub, with local and international DJ's at the decks!
The time is yours – relax, choose what you want to do, when you want to do it, any way you like!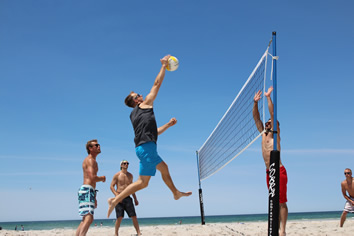 Similar events and parties happen around the world, with huge success. It's time to show the world what Africa is made of.
AfriGay Mauritius gay resort experience promises 5 nights of relaxation, crazy activity, parties, cocktails, loads of fun and memories that will last a life time.
The experience will be made up of activities that suit everyone, of all ages – adults only, of course.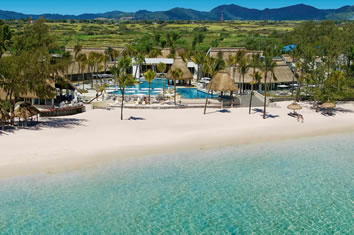 Parties with international DJ's. Movies on the beach (a musical or two may even be included). Themed, exclusive dinners (including a Magical Ball on the Beach where you can dress up in drag if you wish). Fitness bootcamp with an international personal trainer. Beach games, with a gay touch. Meet and connect with iconic influencers. And so much more.
Whilst all activities will be hosted within the resort, you can choose to explore the island with external activities.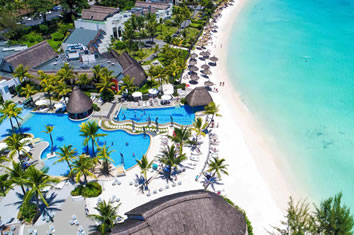 Ambre Mauritius offers gorgeous four-star, all-inclusive accommodation at our adults-only resort. The uninterrupted views of the tropical Indian Ocean from our resort provide guests with prime seating to one of nature's most spectacular moments every day; sunrise—encouraging guests to live on the light side of life from the break of day. Designed with the intention to ensure this light filters into everything we are and do, from our beautiful open architecture to our unparalleled service, we set the stage for tranquil, carefree holidays in the sun.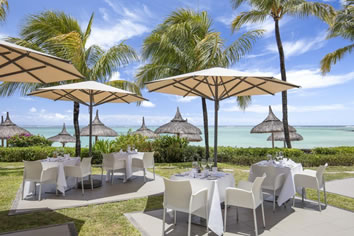 Indigo
Breakfasts are impressive at Indigo, Ambre's main restaurant. From pastries and fresh fruit to hot options, prepared in front of customers, there is something for everyone. Buffet lunches are also available, but the most spectacular buffets are reserved for dinner. Composed of gastronomic delicacies that vary according to the theme of the evening, placing emphasis on Indian, Chinese and local cuisine.
Dolce Vita
Featuring an array of delicious homemade antipasti, pasta and pizzas, Dolce Vita's a la carte menu provides ample choice for discerning diners. At this sensational Italian restaurant, located mere metres from Ambre's stunning beach, diners can enjoy wholesome, satisfying Italian fare that will make them feel as if they are in Italy itself. From fresh, tasty starters to decadent desserts; there's no doubt that it's a spectacular place to share a meal with your loved one and friends.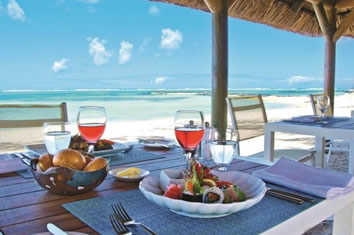 La Plage
An outstanding venue for an intimate candlelit dinner or a lazy lunch, La Plage offers diners the chance to sink their toes into the sand as they savour delicious, sophisticated meals prepared to perfection. Opt for fresh Mediterranean favourites or Mauritian specialities as you embrace the unparalleled beauty of La Plage's surrounds. The beach bar service, also operated by La Plage, ensures that guests looking to enjoy a delectable light lunch or snack served at their beach loungers are well looked after.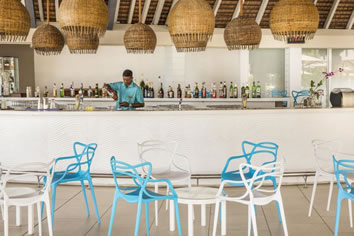 Coral Pool Bar
Unwind with your favourite drink in hand at Ambre's Coral Bar and enjoy a solid dose of vitamin D to the tranquil sounds of the sea by day or get the party started to the sounds of the local live band by night; the Coral Bar is the ultimate place to be during your island holiday in paradise. Choose from an extensive list of outstanding tropical cocktails, sample the local rum or allow one of the bartenders to choose your drink for you—at the Coral Bar, you are sure to have an exceptional time.
H&H Lounge Bar
This casual bar lounge, by the Ambre's reception area, serves as the perfect place to relax after a day spent exploring the sensational island of Mauritius. With an extensive list of beverages—from local beers to sinfully tasty cocktails and sublime local rum—there's no shortage of choice at H&H Lounge. At night, it's the perfect place to embrace Ambre's vibey nightlife with our special evenings and a toe-tapping tunes.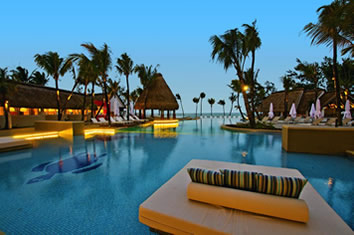 We have FIVE different packages for the event, tailored to suit your pocket.
All of our packages include:
• 5 Nights accommodation on an All-Inclusive basis
• Return airport transfers
• Full use of the resorts facilities and activities
• Full access to all AfriGay parties, events and activities (excluding those listed in the VIP Packages)
What is All-Inclusive?
Click HERE to find out more on the All-Inclusive Package at the resort.