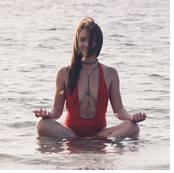 Bringing women together on our exclusive Portugal Lesbian Yoga Retreat. We have exclusivity of the stunning Silver Seahorse Boutique Hotel
on Portugal's Silver Coastline. The shimmering waters of the Atlantic give the Silver Coast of Portugal its name. At the hotel you're surrounded by exquisite beaches and serene and tranquil private grounds where you can relax around the swimming pool or in the jacuzzi or by the pool bar. The Silver Seahorse Hotel makes the perfect location for our All-Lesbian Yoga Retreat, combinging your yoga practice with a truly relaxing holiday where you can unwind and rejuvenate. The Silver Seahorse Hotel will redefine your idea of relaxation! Yoga clases in the morning & evening, Massages available during your stay.
Whether you're a solo traveller, friends travelling together or a couple then this is the perfect Yoga Rereat to kick back, enjoy and relax with members of our community.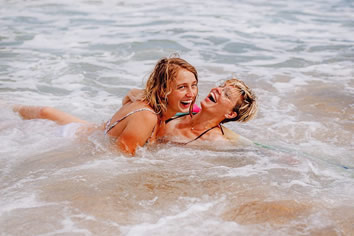 The Silver Seahorse Hotel is tucked away from the hubbub of Portugal's tourist locations, and just less than an hour's drive from Lisbon. The village location is perfect, in just a few minutes you can be at the water's edge of one of the most beautiful golden sandy beaches on the Atlantic coast.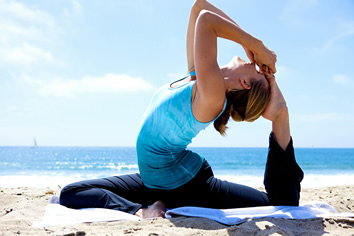 We have two excursions planned as well as your twice daily yoga classes in the tranqil setting of the hotel grounds. The first visit takes us on a full day to The Bacalhôa Buddah Eden, the largest oriental garden in Europe - to see it is to believe it! Our second excursion is to the popular Baleal Beach.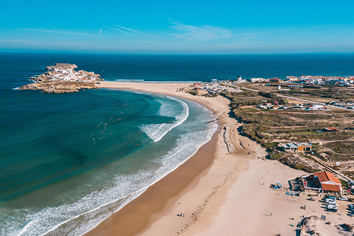 Relax on the beach, watch the surfers or walk across to pretty Baleal island. For the days you want to sit back and relax there is the hotel pool and jacuzzi or spend time chatting, reading or recharging your batteries on the hotel terrace sipping a cocktail from the hotel bar.
The Silver Seahorse Hotel will definitely redefine your idea of relaxation.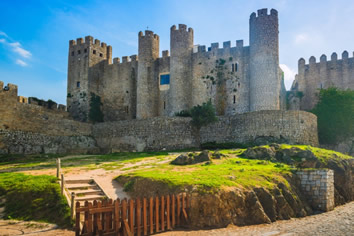 Travelling solo? We know the thought of going on a holiday alone can be daunting. But we can honestly say that all our guests who have taken that extra leap to book on one of our group holidays have not regretted it, and for some it has even transformed their lives. Plus our hosts will be with the group throughout your stay, meeting you at Lisbon airport on arrival and saying farewell on your return.
So join us in July 2023 in this beautiful location and with exclusive use of the stunning Silver Seahorse Hotel, a tranquil garden retreat, run and owned by gay women situated on Portugal's silver coast.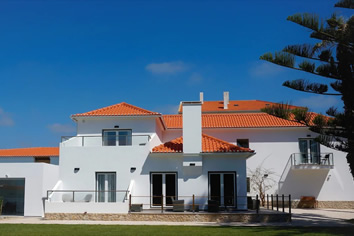 This beautiful lesbian run and owned hotel is located in Portugal's stunning Silver Coast, The Silver Seahorse
is a garden retreat by the sea – a real secret escape. It nestles in over 4,000 sq.metres of walled gardens. The newly built hotel has 12 modern en-suite rooms with underfloor heating. There is of course, an outdoor swimming pool, a hot tub jacuzzi and a selection of sun terraces.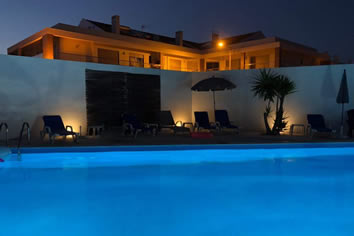 Inside the hotel is a stunning dual aspect central lounge with its tall A-framed feature roof which has an open fireplace and it's also where you'll find one of two on-site bars, a small library of books and games. The surrounding terrace is also the perfect place to relax at any time of day or evening. There is a large breakfast room area which overlooks the pool. All rooms have been tastefully and individually designed to a high standard, to enable maximum comfort & relaxation for the duration of your stay.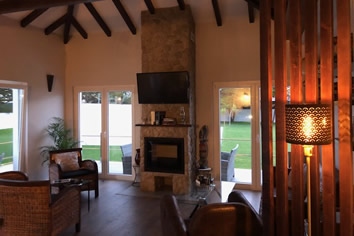 Your home from home comforts include a Flat screen TV, Hairdryer and free Wifi. For warmth during the cooler months there is underfloor heating with an individual room control. There is a daily maid service with fresh linen & towels with a tea & Coffee station located on the ground floor. In house room service is available upon request.