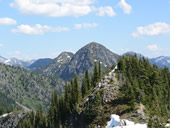 Our gay Idaho mountain getaway tour was created with your safety in mind during this pandemic. Cabin occupancy is limited to private rooms with your choice of a shared or private bathroom. Our vehicle(s) will allow plenty of space to spread out on our drives. This remote Idaho location is a great way to get out of the house and still have some social distancing.
This tour is created with your safety in mind during the pandemic of 2020. Cabin occupancy is limited to private rooms with your choice of a shared or private bathroom.
Join us in this remote Idaho location, with the freedom to relax at the cabin or join group activities such as biking, hiking, and floating on the river. This is a laid back leisurely tour that includes as much or as little as you would like. Spend time with the group or head out for biking or hiking on your own. Every cabin has a hot tub on the deck to enjoy and plenty of comfortable space inside. All meals at the lodge are included in our onsite restaurant.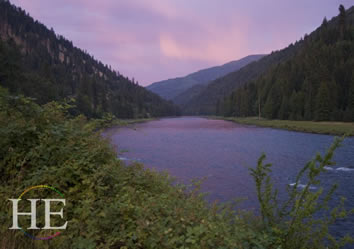 • Discover the beauty of Idaho and Montana
• Explore the river in a kayak, inner tube, or from the beach
• Marvel at the beautiful river while sitting on the front porch
• Hike through gorgeous Idaho's Selway-Bitterroot Wilderness
• Enjoy your private bedroom with limited occupancy
• Relax in the hot tub at your log cabin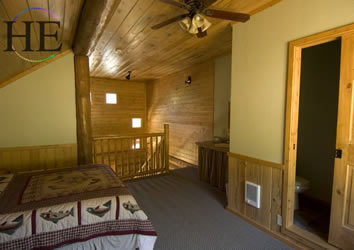 Day 1 - Welcome to Missoula, Montana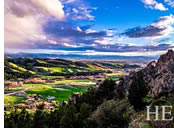 Arrive in beautiful Missoula, Montana for one evening. Tonight we will gather for our orientation, welcome dinner, and get to know our group.
There's this place where solitude, wilderness and adventure are only minutes from gourmet restaurants, funky local shops and a killer music scene. It's a place surrounded by mountains where trails start at your front door. This place is Missoula, Montana and it has the unparalleled natural beauty and cultural vibrancy to make your experience unforgettable.
Day 2 - Off to the Cabin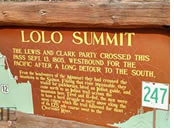 After breakfast, we will make our way to our Idaho getaway in our authentic log cabins.
The drive will take about three hours, as we make our way through the gorgeous Lolo Pass. Lolo Pass, elevation 5,233 feet, is a mountain pass in the western United States, in the Bitterroot Range of the northern Rocky Mountains. It is on the border between the states of Montana and Idaho, approximately 40 miles west-southwest of Missoula, Montana.
We will make a couple of stops along the way to stretch our legs, admire the views, and enjoy lunch.
Days 3 - 6 - Hiking, Cycling, Tubing, Hottubbing, ...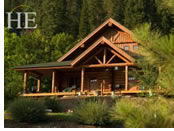 We will enjoy the next 4 nights at our log cabin nestled in the wilderness of Idaho. We are limiting the number of clients in each cabin to help keep everyone at a safe distance.
Each day we will enjoy group activities, or you are welcome to enjoy the days at your leisure. There are areas near our cabins for walks, bike rides, or head to the beach to relax.
Each log cabin has its own hot tub and living space. All meals are included at our onsite resort restaurant.
We will Explore Idaho's vast backcountry each day. There are miles of hiking trails on National Forest land near the resort. There are trails for every type of hiker and we will choose our hike based on the groups' experience level.
We will enjoy a bike ride, possibly up Smith Creek from our cabin and hopefully, we will see moose, elk, or black bear. Also, spend a nice relaxing half-day floating on the beautiful river.
In the evening, relax at the cabin in your hot tub, enjoy the river view, or enjoy some friendly card games inside.
Day 7 - Back to Montana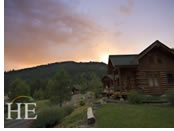 After breakfast, we will head out and make the lovely drive back to Missoula, Montana.
We will check into our hotel, enjoy some lunch and have the afternoon free to explore or take a nap.
This evening we will meet up for our Farewell Dinner.
Day 8 - Farewell and Travel Safely
At your convenience, enjoy breakfast at the hotel, before your transfer to the airport.