Explore the heartland of Namibia, one of the most sparsely populated countries in Africa. Our gay tour of Namibia is a journey through a virtually undiscovered wilderness. We will show you all the wonders that Africa is known for. We'll hike through deserts, and bike through otherworldly terrains. We'll sleep under the stars and get up close and personal with the animals. After you see Namibia, Africa will never be the same.
We invite you to join our friendly gay group to explore the diversity of Namibia. Because of its sparse population, Namibia has a richer variety of wildlife than many of its neighbors.
During this tour we will stay in 6 different habitats in which to observe the animals, even camping for two nights for an unforgettable experience.
From some of the highest sand dunes in the world in the Namib Desert to the rugged Atlantic coastline to the wide savanna, this gay safari tour will take us on a scenic exploration of this remote country in Africa. For this reason, we will create a once-in-a-lifetime journey.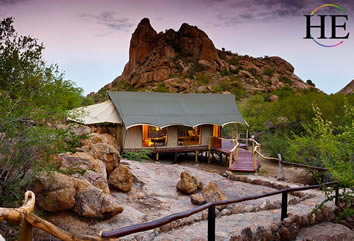 • Drive into a blazing sunrise and witness the awakening of the Namib Desert.
• Listen to the calls of the tok-tokkie beetle and other desert creatures during many excursions into the bush.
• Sleep under the vast, star-filled Namibian sky.
• Hike to Deadvlei, the most famous salt pan of Sossusvlei
• Explore incredible deserts and search out endangered African animals.
• Eat exotic local cuisine, and join in local customs.
• Soar above the sand dunes and over thousands of fairy circles to the coast – an optional small aircraft flight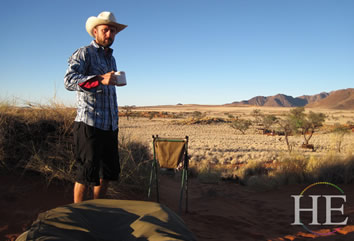 Day 1 - Welcome to Windhoek!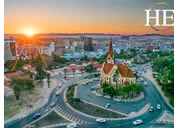 We will be transferred from the airport to our hotel in Windhoek for the night.
No group activities are scheduled for today, so rest up and relax after your long flights. If everyone arrives in time, we will have our Welcome Dinner tonight, otherwise, we will meet up for a drink if you arrive earlier in the day, your host will reach out!
Day 2 - Game Drive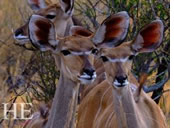 This morning we will enjoy breakfast before departing to our first safari lodge.
Upon arrival, we will get checked in, have our orientation and enjoy lunch together.
Then it's time for our first game drive into the Kalahari Dunes and a sundowner!
Afterward, we will enjoy our welcome dinner in our first lodge of the tour.
Day 3 - Onward to the Tok Tokkie Trail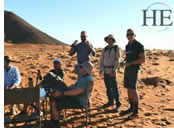 After breakfast, we'll begin our journey south and west, through the cities of Mariental and Maltahohe to our trailhead. We'll arrive in the afternoon and stretch our legs with a hike to our first camp.
Trained local guides will teach us to spot the wide variety of wildlife that calls this desert home. Our guide will certainly show us how to walk on sand dunes with the least amount of effort.
Day 4 - Awaken with the Namibian Sunrise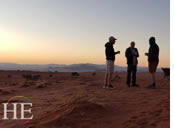 We'll take a 4-hour hike through the bush this morning before relaxing with a long 2-3 hour break in the shade so we can enjoy lunch and a nap.
Desert-adapted wildlife, such as ostrich, springbok, and oryx sparsely populate the region. The aptly named dune lark is a species of bird that only makes its home here because it is dependent on the area's characteristic sands.
We'll continue just 2 more hours to our next camp where you can enjoy a nice warm shower, with amazing views! Then we will partake in snacks and sundowners before dinner later and sleeping under the stars again tonight. Creatures such as bat-eared fox and aardwolf may be spotted at night in the cool desert air.
Day 5 - The Classic Desert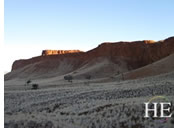 Our 2-hour morning hike this morning concludes at the NADEET Desert Education Station. From here we will finish our hike and head over to the reception area where we started our journey.
Enjoy refreshments and a tasty snack before departing in the afternoon to our luxurious accommodations in the Namib Desert, the oldest desert in the world.
The Desert is part of the Namib Naukluft National Park that stretches 250 miles south of Walvis Bay between the west coast and the escarpment that runs parallel more than 70 miles inland. Its huge dunes and flat valley floors create the archetypal view of the Namib.
We will arrive at our lodge and enjoy the rest of the evening at our leisure.
Day 6 - Shifting Red Dunes – Deadvlei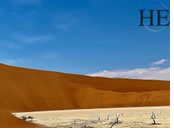 This morning we enjoy a beautiful drive among the highest dunes in the world into the Namib Desert with our experienced guide for an amazing walk on mostly hard compacted sand.
We'll visit Deadvlei, the famous salt pan in the Sossusvlei clay pan, and enjoy the morning light on the gorgeous dunes.
Then a 4×4 shuttle will take us back to the tour vehicle just in time for lunch at the lodge.
The afternoon is free to relax at the lodge..
Day 7 - Holiday on the Shore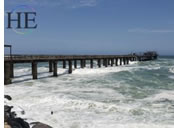 This morning we will enjoy an airplane tour all the way to the Atlantic Ocean at just 500 ft (150 m) above the ground. This special two-hour long flight takes us to the Forbidden Coast, over undulating dunes and canyons.
This flight will take you to our next stop, Swakopmund where you can check into your hotel and have the afternoon free.
The coastal town of Swakopmund, a German colonial town is situated on the Atlantic Ocean. Namibia was under German, South African, and United Nations control for most of the 20th Century, but has been stable and independent since 1990. For that reason, we'll see many of the cultural influences at work in this urban center.
Tonight we will meet up for a nice local dinner.
Day 8 - Day of Leisure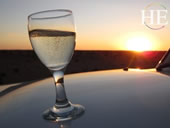 Swakopmund has many optional excursions to choose from.
Explore the town on your own, or enjoy a morning boat trip departing from neighboring Walvis Bay to see marine species such as pelicans, flamingos, cape fur seals, and Southern Right Whales. Enjoy local oysters and drinks on the tour.
Our guide will help make arrangements for you today if you would like, or you may prefer to rest and relax after a very busy week of hiking.
Day 9 - Ancient Africa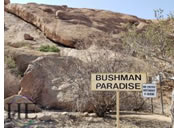 Today we will visit Spitzkoppe, an impressive granite mountain formation, to view the ancient rock paintings of the Khoisan (formerly referred to as the Bushmen).
We'll spend some time hiking and exploring the unique rock formations.
Then we will head to our welcoming wilderness lodge, nestled among amazing rock formations.
Day 10 - Southern Etosha Pan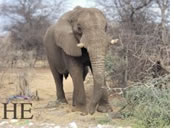 Today we will head towards the Southern end of the Etosha Pan.
The surrounding savanna is home to huge herds of mammals and wildlife.
We'll check into our Safari Lodge and have time to enjoy a relaxing evening, including a dip in one of the three pools.
Day 11 - East Etosha Pan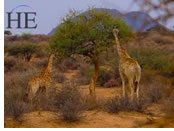 Our drive today will be along the southern edge of the Etosha Pan, which should grace us with plenty of animal sightings as we stop at waterholes for wildlife/game viewing.
We will arrive at our lodge for the next two nights.
Day 12 - AM Game Drive – Etosha Pan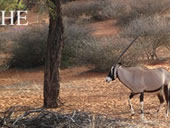 This morning we'll take a game drive to see animals such as lions, elephant, eland, ostrich, giraffes, black rhinos, springboks, gemsboks, kudu, and many more antelope, as well as plenty of birdlife.
Our afternoon is at leisure to rest up and relax.
This evening we will gather for another cozy dinner together.
Day 13 - Heading South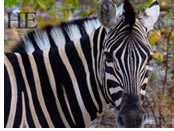 Today we will start our journey south back towards Windhoek.
We will enjoy two nights at our last lodge of the journey.
It will be a luxurious stay at a bush lodge on a nature reserve with amazing views.
You will have amazing views from your room, with a separate viewing area to soak up all the animals passing by and stopping at your personal watering hole.
Day 14 - Final Safari
This morning we will go enjoy the Cheetas and leaven about the rehabilitation that the lodge does for these beautiful animals.
Relax this afternoon because we will be heading out this evening for some leopard tracking and our final sundowner.
Day 15 - Return to Windhoek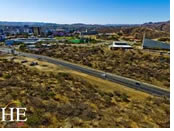 Today we will arrive back in Windhoek.
Enjoy the afternoon soaking up the sun in the pool overlooking the city.
Tonight we will enjoy our farewell dinner and drinks with an amazing view of the sunset.
Day 16 - Departure
After breakfast, we will enjoy some time shopping at some local stores. Then we will be transferred to the airport for our departing flights.