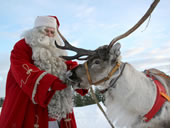 Bring in the Festive Season! White dazzling snow, old Christmas traditions and of course Santa Claus himself. This adults only gay tour departs right before Christmas to lift up your Christmas spirit. Join us on pre-Christmas adventure in Hotel Kalevala, Kuhmo, Finland. Capture the authentic Christmas spirit. Enjoy this winter wonderland and the activities it has to offer. Walk through the snow laden, ancient Taiga forest, meet the huskies, try cross-country skiing, winter fishing on the frozen lake, and tobogganing. Experience the mystical blue moments of winter and continue with the magic as you meet the man himself and his elves.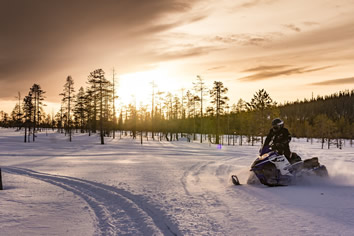 All the old traditions are celebrated, such as freshly baked gingerbread, decorated pine scented Christmas trees - cut from the surrounding forest, and meeting Santa in the old,'House of the North.'
Recapture the true spirit of Christmas.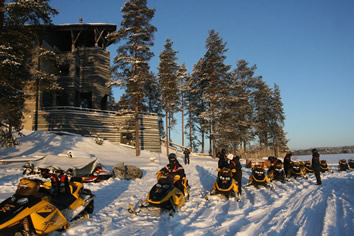 Day 1 - Thursday, December 17, 2020
Arrival Day
• Transfer from Kajaani airport (KAJ).
• Welcome drink in front of a blazing open fire.
• Welcome dinner; including delicacies from our Karelian cuisine.
Rainbow Tips: Want to arrive earlier? Enquire about extra nights! You can book an extra night at the start of the programme. Prices start from 79 €/p.p. incl. dinner and breakfast. *Subject to availability.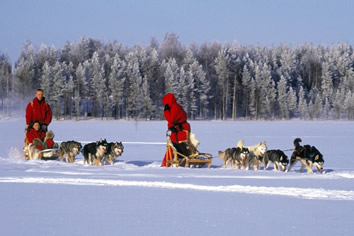 Day 2 - Friday, December 18, 2020
Gone Fishing!
• After breakfast try your luck with a spot of winter fishing on the frozen lake which surrounds the hotel.
• After the tour, enjoy lunch by an open fire.
• Back to the hotel to enjoy a sauna and relaxation.
• Dinner is served at the hotel and includes traditional, fresh from nature, tastes of Kuhmo.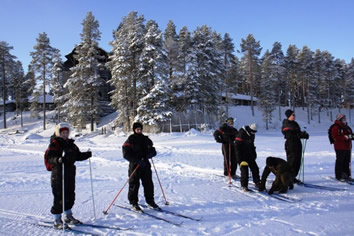 Day 3 - Saturday, December 19, 2020
Christmas Spirit
• After breakfast, there is a snowmobile tour & husky farm visit.
• Everyone gets a chance to drive the husky sleigh.
• Lunch
• Christmas sauna in the afternoon with sauna treatments.
• Later in the evening we get to visit Santa Claus: Meet Santa, the real Finnish 'Joulupukki', who always has time to listen your Christmas wishes.
• Christmas dinner is served in the 'House ofthe North' and includes traditional Finnish Christmas food.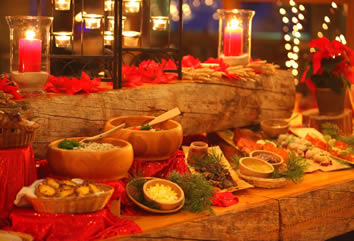 Day 4 - Sunday, December 20, 2020
Free Time & Snowshoeing
• After breakfast, there is some free time for either relaxing in the hotel, optional activities or some last-minute shopping in nearby Kuhmo town.
• After lunch there is a 2-hour guided snowshoe tour through the deep snowy landscapes.
• Sauna time!
• Dinner, which again includes Finnish specialities.
• The evening continues with music and dancing.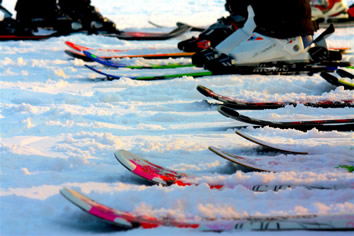 Day 5 - Monday, December 21, 2020
Good Bye Finland
• After breakfast transfer back to Kajaani airport (KAJ).