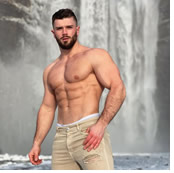 We will take you on a fantastic journey through Iceland, where you will have unique and unforgettable experiences. And to be even better: we have Reykjavik Pride 2024! But besides Reykjavik Pride 2024, you'll also explore the city and you'll be able to see some of the natural wonders around Reykjavík like the Golden Circle and the Blue Lagoon, have a full glacier experience, visit the Thjorsardalur Valley and also sail and dance on the Queer Boat!
On this fantastic gay group tour, you'll go to Iceland and take part in the famous Reykjavik Pride 2024, with its streets full of vibrant colors!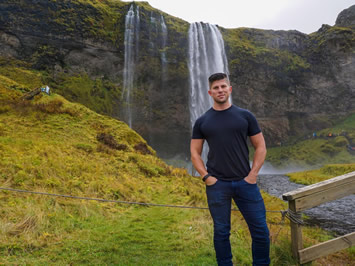 Iceland is one of the most enigmatic countries in the world. It's the home of Vikings, volcanoes and Bjork. Iceland is a very gay-friendly country.
Reykjavik is a charming city. It's one of the safest, most welcoming cities in the world. Iceland may be a tiny country but its capital city packed with cultural attractions and it's surrounded by great natural beauty. You can easily explore Reykjavik on foot. You can chill on the beach and explore the forested hills. Reykjavik has excellent nightlife and it's very welcoming to gay travelers.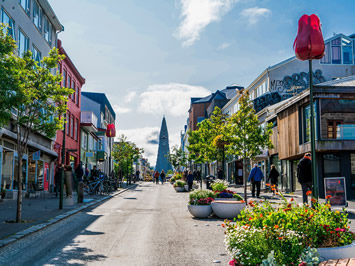 Day 1
Arrival in Reykjavik, Iceland
Hello and welcome to Reykjavik - Iceland.
Upon your arrival at Reykjavik International Airport (RKV), you'll have a shutle transfer for you that will take you to Hotel. Here we'll be waiting for you and it will be the meeting point for the group.
On our first night we will have our first group dinner, to introduce ourselves/get to know each other and socialize.
After dinner you will have time to have a drink in a local gay bar and/or enjoy one of the many activities at Pride Reykjavik.
Included: • Shutle Transfer from airport • Welcome Gift • Welcome dinner (drinks not included) • Hotel in Reykjavik centre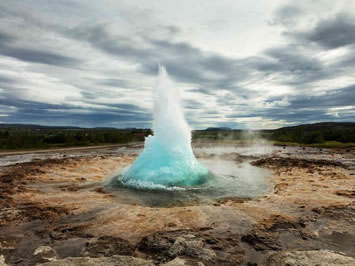 Day 2
The Golden Circle
Today you will take the most popular day tour in Iceland: The Golden Circle.
Experience the stunning natural scenery and see the spectacular Geysir area, marvel as the active hot spring of Strokkur spouts steaming water 30 meters into the air every 8 minutes, and go to the cascades of Gullfoss, one of the most majestic waterfalls in Iceland. Discover where the North American and Eurasian tectonic plates meet in Ţingvellir National Park.
At night you can enjoy some of the Pride events.
Included: • Breakfast • Tour to Geysir area, cascades of Gullfoss and Ţingvellir National Park • Guide • Transport • Hotel in Reykjavik centre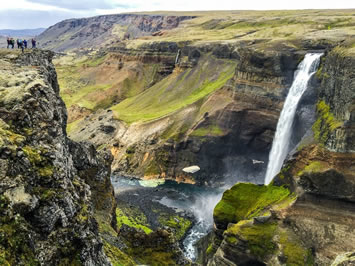 Day 3
Thjorsardalur Valley
After breakfast, we head east from Reykjavik to Thjorsardalur Valley.
Located nearby the famous Hekla volcano, the valley was totally devastated by the Hekla eruption in 1104, leaving the entire valley uninhabitable for decades.
On this tour you'll visit the excavation site and the fine replica farm and we view magnificent waterfalls. You'll also visit two Game of Thrones locations.
We will stop at Stöng Viking farm excavation site, Thjodveldisbaerinn - Viking fam replica and Game of Thrones location, Hjalparfoss waterfall, Gjáin rock formations, river and Game of Thrones location and Háifoss waterfall: one of the highest waterfalls in Iceland.
At night you can enjoy some more of the Pride festivities.
Included: • Breakfast • Tour to Thjorsardalur Valley • Guide • Transport • Hotel in Reykjavik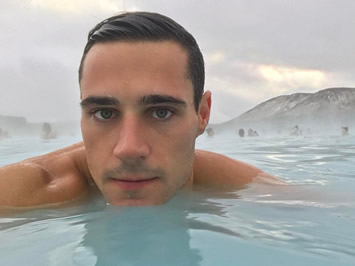 Day 4
Blue Lagoon
Today we go diving in the famous Blue Lagoon. The Blue Lagoon is one of Iceland's most famous tourist attractions and considered by many to be a once-in-a-lifetime experience, as well as an unmissable part of any visit to Iceland. Relax in the warm, milky blue waters of the Blue Lagoon while enjoying the breathtaking landscape surrounding you, all while rejuvenating your skin with a silica and an algae mud mask, leaving your skin firmer and feeling softer than ever before.
In the afternoon, time will be optional and free, to discover the small city of Reykjavik, go shopping or simply relax. We also have some optional organized activities for the afternoon.
Once again at night, optionally, we will go to one of the Pride events.
Included: • Breakfast • Blue Lagoon round-trip transportation • Blue Lagoon entrance ticket • Towel, silica mud mask, the use of a bathrobe and a towel, a drink of your choice, algae mask • Hotel in Reykjavik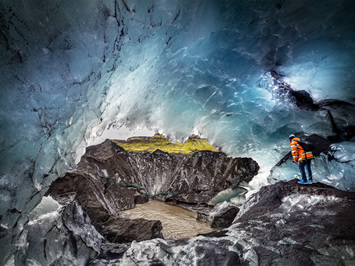 Day 5
South Coast Ice Caves
Travel the south coast of the Land of Fire and Ice on a full-day guided tour. Discover southern Iceland's unique ice caves on a guided tour. Experience breathtaking views as you drive along the country's spectacular south coast.
Jump on a Super Jeep and head down a rural road. Approach incredible landscapes and jaw-dropping sights as you make your way to your first stop.
Arrive at Myrdalsjokull Glacier and hike across it to reach Kötlujökull Glacier with provided crampons. Explore the frigid blue and black ice cave and admire its interior with your experienced guide.
Today you will have a full glacier experience.
At night, if you still have the strength, how about we go to one of the capital's gay bars and/or participate in Drag Bingo?
Included: • Breakfast • Transport • Katla Ice Cave and Super Jeep Tour • Crampons for walking on ice • Guide • Hotel in Reykjavik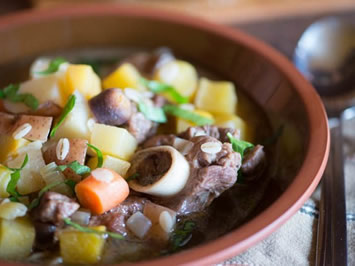 Day 6
Reykjavik Food Tour & Queer Cruise
Today we will have a softer and more relaxed day. After breakfast we will have a culinary experience with an amazing Food Tour.
Learn about Reykjavik's food and drinking culture on a guided walking tour. Visit different restaurants as you explore the Icelandic capital with a local guide.
We will visit famous restaurants and small family businesses. Discover places only frequented by locals. Try delicious lamb soup and other dishes that are part of everyday life in every Icelandic home.
You will be introduced to an authentic skyr, and try a hot dog from the most famous stall in Iceland.
It will be 3 hours to taste all the delicacies of Icelandic cuisine.
At the end of the afternoon we will have our Queer Cruise. Sailing around the small islands off the coast of Reykjavík, this cruise is a unique opportunity to see the city from a different perspective and meet lots of new people. The cruise will feature fantastic music, as well as special offers at the bar.
At night we will have many options to choose from to continue the Pride festivities.
Included: • Breakfast • 3-hour food tour (lunch) • Tasting various Icelandic delicacies • Guide • Entrance to the Queer Boat • Hotel in Reykjavik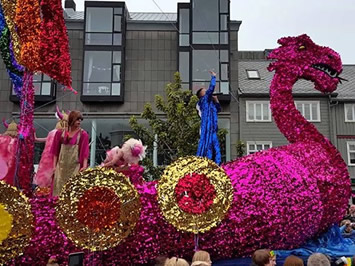 Day 7
Reykjavik Gay Pride 2024
Today is the main day of Pride Reykjavik 2024, so the morning will be free and you can sleep a little longer or walk through the city streets, as well as visit the Pride Center which is open every morning.
After lunch time, we go to the Pride Parade and then to the open-air concert.
As it will be our last full day together, after the concert we'll have our last group dinner.
After our dinner, escape to the dance floor with the community at Reykjavík Pride's closing party. Local queer DJs, and live acts to raise the roof even higher, but most importantly, a space to let loose and enjoy being in community on the dance floor.
Included: • Breakfast • Pride Parade • Open air live concert • Farewell dinner (drinks not included) • Entrance to Reykjavík Pride's closing party • Hotel in Reykjavik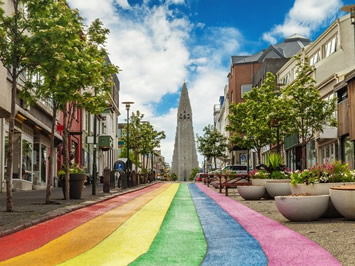 Day 8
Reykjavik Departure
Today is the day to say goodbye. After breakfast we leave our hotel and each one will leave for their next destination.
Transfer is not included. If you need any transfer to the airport, or another location, let us know that we can help. If you want to stay longer in Iceland and need help, let us know.
Included: • Breakfast