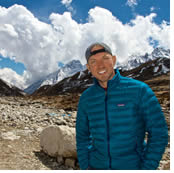 Reach Everest Base Camp on this Himalayan gay adventure. Nepal is a hiker's paradise laden with ancient kingdoms, majestic mountains, and monasteries galore. Our all-gay Nepal adventure begins with two days rickshawing the busy streets of Kathmandu, before we fly over the haunting Himalayas en route to the Everest region. Over two weeks we'll grace the same trails where many of the mountain's epic ascents begin, slumbering in the tea houses of the world's highest inhabited villages. Our hike reaches its own impressive heights with a visit to Everest Base Camp (5,364m), where we can bask in the majesty of the Mother of the Universe, that epic mountain herself.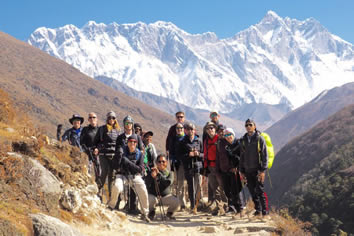 • Watch the sun glisten off Mount Everest
• Trek to Everest Base Camp, the ultimate hiking achievement
• Explore charming Sherpa Villages
• Stay in quaint mountain teahouses
• Discover remote monasteries
• Explore Kathmandu's bustling Thamel neighbourhood
• Spy on monkeys at Swoyambhunath Temple
• Marvel at the stark white architecture, and sheer size, of the Boudhanath Stupa
• Wander amidst (mostly restored) teak and brick temples in Kathmandu Durbar Square
• Take a flight over Nepal's massive mountain peaks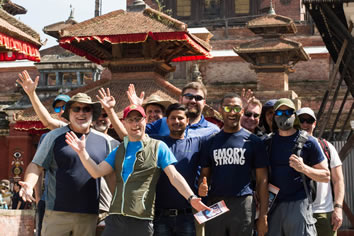 Day 1 - Arrive Kathmandu, Nepal
Namaste! Welcome to Kathmandu. Today's agenda is limited to an essential meeting at 5PM, where you'll meet your group leader and discuss the journey ahead.
This will be followed by an optional dinner near our hotel where you can start getting to know your fellow travellers.
PLEASE NOTE: travel delays are possible given the destination, so please fly in the day before if possible.
Hotel: Kathmandu Guest House by KGH Group
, Kathmandu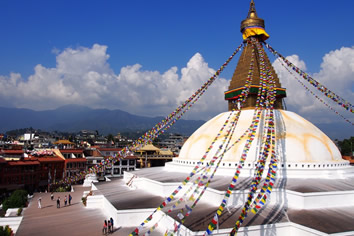 Day 2 - Kathmandu
To kick off our adventure, we'll begin with a tour of Kathmandu. We'll visit the Monkey Temple (Swoyambhunath), the sacred Hindu Pashupatinath Temple, and the Boudhanath Stupa.
The afternoon includes a guided walk through Durbar Square, where one of the Kingdom's royal palaces awaits. As Nepal was recently hit by a massive earthquake, some of these sites may remain under construction. That said, tourism dollars are vital to the reconstruction of these ancient sites, and the city remains a fascinating place to visit.
Hotel: Kathmandu Guest House by KGH Group
, Kathmandu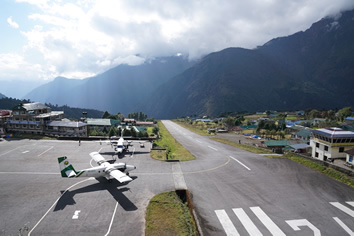 Day 3 - Lukla / Phakding
Rise and shine! Our Nepalese adventure is off to the mountain airstrip of Lukla (2,800m/9,200ft) to begin our trek through the valley of the Dudh Kosi (or 'milk river').
We'll descend into the forest and cross several tributary streams on our way to Phakding (2,652m/8,700ft), a settlement where we'll spend the night. Most of our tea houses feature private rooms, en-suite washrooms, and hot running water you'll warmly relish. While the rooms aren't heated, you'll be given an electric blanket or a surprisingly effective hot water bottle to keep you toasty through the night.
Approximate hiking time: 3 hours
Accommodation: Yeti Mountain Home
, Phakding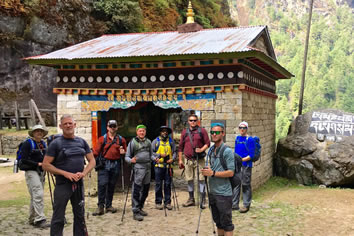 Day 4 - Namche
This morning's journey takes us through more magnificent forests that are ablaze with flowers every spring and fall. Prepare for several ascents and descents, but know that you'll get your first glimpse of Mt Everest.
Once we reach Namche Bazaar (3,440m/11,300ft), there will be time to explore the town, or to kick back with local beer while soaking in the view.
Approximate hiking time: 6 hours
Accommodation: Yeti Mountain Home
, Namche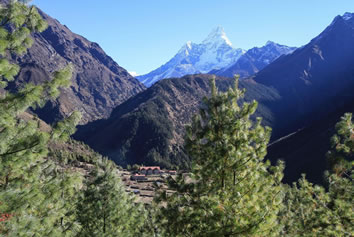 Day 5 - Tashinga
After a morning hike we'll lunch at the Everest View, once said to be the world's highest hotel.
We'll then carry on to Tashinga (3,400m/11,100ft) for the night, a tranquil village set amidst pine forests, with breathtaking views of the Dudh Koshi Valley.
Approximate hiking time: 5 hours
Accommodation: Everest Summit Lodge, Tashinga
Day 6 - Pangboche
Today our hike begins with a short descent and bridge crossing, followed by a steep ascent through a shaded, cool forest.
This takes us to the village of Thyangboche, from which we'll descend to the end of the tree-line, followed by one more climb to Pangboche (3,930m/13,000ft) where we'll spend the night.
The Lama Sange Dorje (who brought Buddhism to the region) is said to have flown here from his Tibetan monastery, over the Himalayas no less.
Approximate hiking time: 4 hours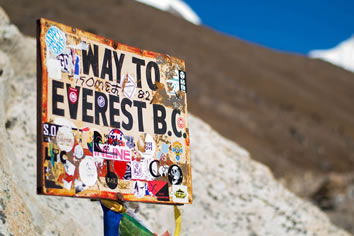 Day 7 - Pheriche
Passing through yak pastures before the area's true sparseness reveals itself, we'll encounter few villages, the odd wildlife, and perhaps a sherpa on our way to Pheriche (4,280m/14,500ft).
For the next few days, the simple tea houses will reflect our serene surroundings… allow yourself to be immersed in this Buddhist calm.
Approximate hiking time: 4 hours
Accommodation: Edelweiss Lodge, Pheriche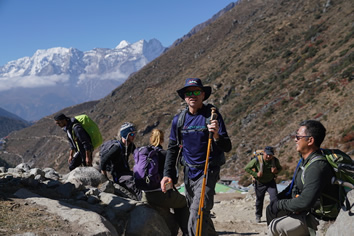 Day 8 - Pheriche / Optional Acclimatization Hike
Today offers the opportunity to rest or partake in our optional (but highly recommended) acclimatization hike.
We'll either visit Nagajun Hill (5,050m,16,570ft) or Chukkhung village, soaking up views of lakes, glaciers, and famous peaks like Ama Dablam and Makalu.
Approximate hiking time: 5 hours
Accommodation: Edelweiss Lodge, Pheriche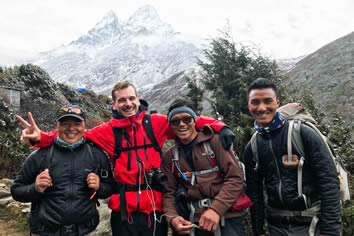 Day 9 - Lobuche
Moving at a sensible pace, we'll traverse ice-covered torrents to Lobuche (4,930m/16,175ft), where stone houses sit amidst a frozen wilderness of stunning beauty.
Sleep well and dream about tomorrow's ultimate goal: Everest Base Camp!
Approximate hiking time: 5 hours
Accommodation: Himalayan Eco Resort, Lobuche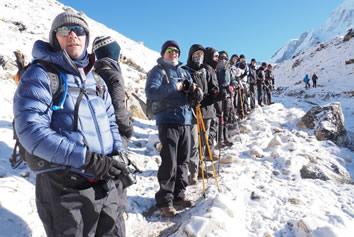 Day 10 - Everest Base Camp / Gorakshep
What a day! It's our final assault towards Everest Base Camp (5,367m/17,600ft)—capture the moment with some selfies and share the glory with your fellow travellers.
After the celebration, we'll descend to the frozen lakebed of Gorakshep (5,160m/16,930ft), with stop at the world's highest glacier (Khumbu).
Approximate hiking time: 8 hours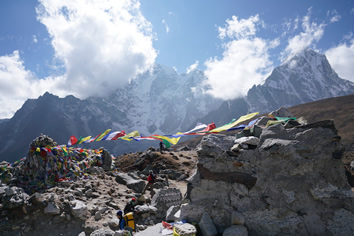 Day 11 - Kala Patthar / Pheriche
Without doubt, the best place to see Everest is from Kala Patthar (5,545m/18,190ft), and we'll be there at sunrise for a breathtaking moment that truly leaves you feeling the world at your fingertips.
We'll then revisit the sandy expanse of Gorakshep on our way back down to Pheriche (4,280m/14,500ft).
Approximate hiking time: 7 hours
Accommodation: Edelweiss Lodge, Pheriche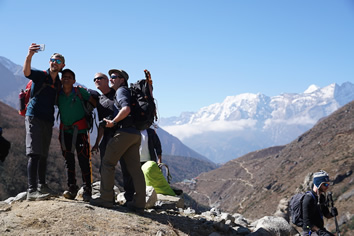 Day 12 - Tashinga
Today we return to Tashinga (3,400m/11,100ft) via Tengboche for lunch.
It's a gentle descent that crosses the Dudh Koshi torrent, which is fed by the Khumbu Glacier. Leaving behind alpine meadows, we'll make our way through Deboche and Pangboche, with a chance to visit the region's largest, most revered monastery.
Approximate hiking time: 6 hours
Accommodation: Everest Summit Lodge, Tashinga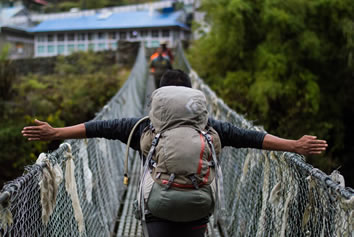 Day 13 - Monjo
Retracing our steps from the beginning of our journey, we'll spend tonight in Monjo (2,700m/8,860ft) at the newest, most luxurious of our tea houses.
Sit back, relax, and savour your second last night in the Everest region!
Approximate hiking time: 5 hours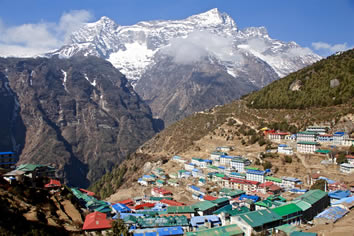 Day 14 - Lukla
The final day of hiking includes a trek back to Chaunrikhara. We'll leave the main trail for a short climb to Lukla, where our base camp adventure began!
Why not treat yourself to a beer as we revel in the glory of our time together in the Himalayas?
Approximate hiking time: 5 hours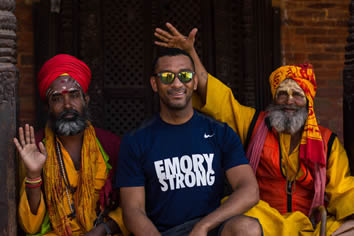 Day 15 - Kathmandu
Today we fly back to Kathmandu. When we arrive we'll check into a deluxe hotel in a quieter part of Kathmandu for some well deserved R&R.
The rest of your day is free to enjoy the hotel's incredible pool (designed to resemble a 12th century Malla Dynasty bath!), enjoy the stunning spa or further explore the capital city.
Hotel: The Dwarika's Hotel
, Kathmandu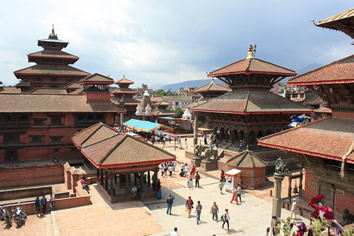 Day 16 - Kathmandu
Today offers more free time, and flexibility should we encounter flight delays or cancellations from Lukla. However, if everything proceeds as planned, we'll have many excursions to consider, such as a visit to the stunning town of Bhaktapur, which is hard at work recovering from the 2015 earthquake.
There will also be an optional farewell dinner, followed by before drinks on the town. A second evening will be enjoyed in our hotel where you can take another dip in the pool or rest your weary legs in the library.
Hotel: The Dwarika's Hotel
, Kathmandu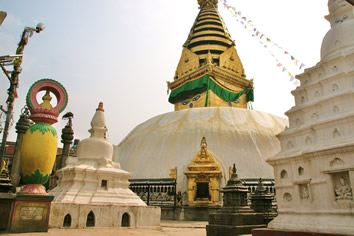 Day 17 - Kathmandu Departure
There are no activities planned today—this simply allows time given the possibility of flight delays or cancellations from Lukla.
Thank you for joining our gay Nepal adventure! Safe travels!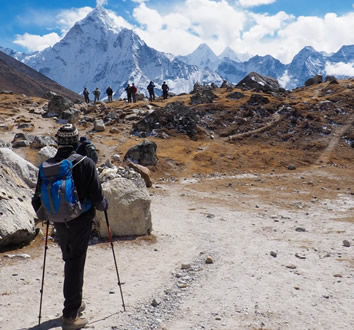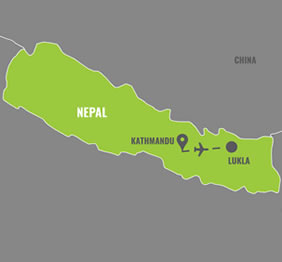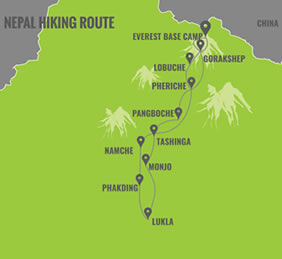 • Arrival & departure transfers to/from Out Adventures' joining/finishing point hotel
• Group leader from beginning to end of tour
• 16 breakfasts, 12 dinners
• 3-star hotel (4 nights), simple tea houses (12 nights)
• Expert Mountain Guides during our trek to Everest Base Camp
• Guided city tour of Boudhanath, Pashupatinath, Swayambhunath, Kathmandu Durbar Square (Kathmandu)
• Gratuities for drivers, hotel staff, porters
• Return flight from Kathmandu to Lukla
• International Airfare
• Meals & Activities not mentioned
• Gratuities for Group Leader ($75-$100 USD)
• Gratuities for Mountain Crew ($100-$125 USD)
• Travel insurance is mandatory for all travellers.
• All items of a personal nature (laundry, drinks, etc.)
• Visa fees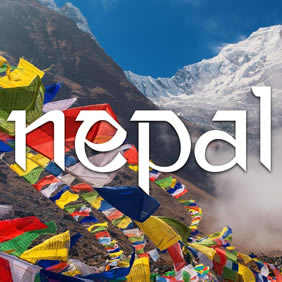 Nepal Visa
All foreign nationals (except Indians) require a visa to enter Nepal, which can be obtained from embassies abroad or on arrival at Kathmandu's Tribhuvan airport. Further details will be provided once your booking has been confirmed.
Culture Shock
Nepal is a developing country with infrastructure, values, customs and standards that may differ from what you have at home. Expect poor road conditions, and know that restaurants and tourist sites may be closed from time-to-time. Also, our scheduled transportation may be altered, or the itinerary changed, due to circumstances beyond our control. Having a sense of humour and being prepared to go with the flow will come in very handy on this expedition.
Local LGBT Scene
Although Nepal may seem to be a leader in the fight for LGBT rights in Asia, there is actually little here to discover in terms of organized gay life.
Weather
Weather conditions in the Himalayas can change rapidly, and our Group Leader may need to change our itinerary accordingly. Travellers must be prepared for all weather conditions, but we do expect it to be primarily dry, with a chance of rain, and snow at higher elevations in the evenings. In the Everest Region, you can expect daytime highs around 15°C/60°F, with evening temperatures around 0°C/32°F to 5°C/41°F.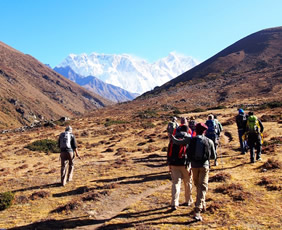 Required Vaccinations
Based on entry requirements, there are no vaccinations needed to enter Nepal. To determine if you should take preventative measures to reduce the risk of illness, you should consult your doctor or a travel medical clinic, as we cannot provide vaccination recommendations.
Electricity
You will need an international travel plug/adapter for type C/D/M sockets.
Connectivity
Our hotel in Kathmandu will have Wi-Fi access, but it's slow. However, most cafés and restaurants offer a free connection. Our tea houses will not have Wi-Fi, but you can purchase a local SIM card, since most of the villages will have cellular reception.
Travel Insurance
For everybody's peace of mind, medical travel insurance is required on all Out Adventures tours. At a minimum, your travel insurance must provide cover against personal accident, death, medical expenses, emergency repatriation and personal liability, with a minimum medical coverage of US $200,000.
Domestic Airfare
Please note domestic airlines in Nepal have strict luggage limits, with a maximum of 10kg for checked luggage, 5kg for hand luggage, and NO option to pay a surcharge for excess weight. However, if necessary, extra luggage can be stored at our hotel in Kathmandu. Also, due to adverse weather, flights to and from Lukla may be delayed or cancelled. If flight cancellations will gravely affect our itinerary, we may charter a helicopter charter, for which additional cost applies. If this happens, we will provide you with a support letter so you can make an insurance claim to recover the unexpected expenditure arising from conditions beyond our control.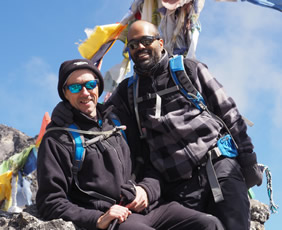 Meals
On this tour, all breakfasts and 12 dinners are covered in the trip fees. During the hike, all of your breakfasts and dinners are taken care. For lunches we'll stop at Tea Houses along the way and you can order off the menu.
Most dietary restrictions can be accommodated, however, you may have issues with strict diets. In such instances, we suggest bringing supplements.
Money
The local currency is the Nepalese Rupee. Credit cards are accepted at our hotel, albeit with a small surcharge. We also recommend carrying approximately $400 USD to be used only in the case of an emergency, or if your credit/ATM cards are placed on hold.
Tipping
If you are happy with services throughout your trip, a tip is recommended. Tipping details will be provided in your final trip documentation, however we recommend budgeting about $250 USD.
What to bring
Most Out Adventures entail carrying your own luggage on occasion. On this adventure, you'll be limited to a maximum of 10kg/22lb in total (carry-on and checked) for the domestic flight to Lukla, and the hiking portion of the trip. During this time, you can store any larger luggage at our hotel in Kathmandu.
Optional Activities
Every Out Adventure offers optional excursions that are not included in price of this trip. Please see the daily itinerary in your final pre-trip packet to learn what's available.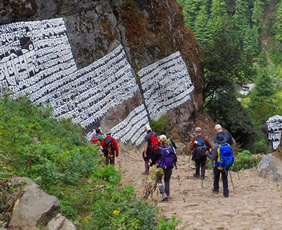 How We Travel
Out Adventures is all about good times with likeminded guys. Whatever's on the itinerary – from fireside camping to five-star decadence – our goal is to make the experience magical. We're also committed to supporting the communities we visit by hiring local guides, staying at locally-owned accommodations when possible, and celebrating local cuisine. It all adds up to a great way to immerse yourself in the culture.
Your Guide
All Out Adventures are led by a gay (or gay-welcoming) guide. Whenever possible, we hire destination locals. And we can also connect you with the right people if you'd like to delve deeper into the local culture. If you're pleased with your guide, we recommend a tip of US $5-10 per person, per day…they'll certainly appreciate it!
Flying Solo
If you've never travelled on your own, it's an amazing way to get to know yourself while making new friends along the way. We can arrange for you to share a room with people in your age range at no charge, or you can pay a supplement for your own room. If there's an odd number of solos, we'll rotate a single room on a random basis.
A Special Note On Altitude Sickness
Altitude sickness and oxygen deprivation may be felt while travelling in high altitudes. Symptoms include shortness of breath, headaches, general lethargy, and a reduced appetite. It's important that you drink plenty of water, and not overexert yourself. A comprehensive first-aid kit is carried by our support crew during treks, and senior staff are trained to prevent, detect and – if necessary – deal with AMS (Acute Mountain Sickness). Contrary to what many say, AMS is not that common, at least not on well-paced treks.
Starting Point Hotel
Kathmandu Guest House by KGH Group
, Kathmandu
Kathmandu Guest House offers affordable accommodations conveniently located in the popular tourist district of Thamel. It features an on-site restaurant and free private parking. Free Wi-Fi is available in all areas. A free airport pick up is provided from the International airport.
Rooms are surrounded by greenery and are fitted with large windows. They come with an private bathroom that has hot/cold shower facilities.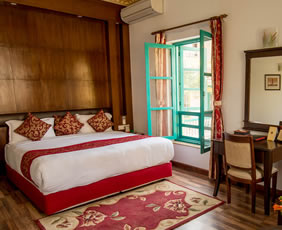 Kathmandu Guest House is 4.3 mi from Tribhuvan Airport and Patan Durbar Square. Numerous dining options and the Kathmandu Durbar Square are within walking distance of the hotel.
Guests can purchase unique jewelry at the hotel's gift shop or have a beauty treatment at salon. It also has a convenience store and a tour desk that helps with individual travel arrangements.
Finishing Point Hotel
The Dwarika's Hotel
, Kathmandu
Winner of the Pacific Asia Travel Association (PATA) Heritage Award, Dwarika's Hotel is inspired by Kathmandu Valley's rich cultural heritage. It features an outdoor pool and 4 food and beverage options.
Featuring an extensive collection of artifacts from the 13th century, Dwarika's Hotel is modeled after the palaces of Newar Kings. Pashupatinath Temple is 500 m away while Kathmandu International Airport and the Buddhist site of Boudhanath are both 1.2 mi from the hotel. Durbar Marg Street is 3.1 mi away.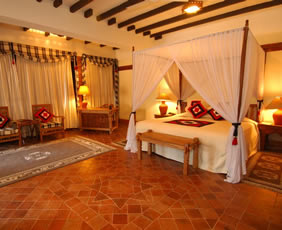 The air-conditioned rooms, which are equipped with a satellite TV and seating area. Private bathroom comes with a bathtub, shower and free toiletries.
Recreation facilities available include massage services and a spa. A 24-hour reception welcomes guests. Free private parking is provided.
Guests can choose to dine at Krishnarpan, which specializes in local cuisine. The hotel also serves Japanese dishes at Mako's and Continental dishes at Toran. Local and international drinks can be ordered from Fusion Bar.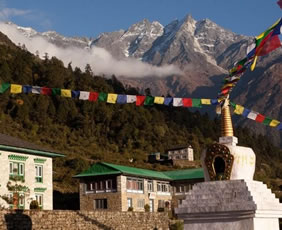 Tea Houses are a form of accommodation unique to the Himalayas. Tea Houses began as an extra source of income for locals inclined to open their doors to Himalayan hikers. For a few rupees, these entrepreneurially inclined individuals provided trekkers a roof, a hot meal, linens, in some cases a shower, and yes, tea. Today, they're the only accommodation on well trodden routes in the region.
The higher you climb, the more basic the Tea Houses. This applies to quality of bedding, access to electricity, internet, meals, hot water and more.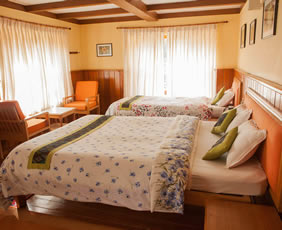 It's very important all travellers understand the Tea Houses nearest Base Camp are extremely basic. But rest assured, we've personally stayed in every Tea House and have selected the best of what's available.
A third of our accommodations do not provide appropriate linens and sleeping bags. Therefore we recommend bringing a 4-season sleeping bag rated for -9C/15F as well as an appropriate liner.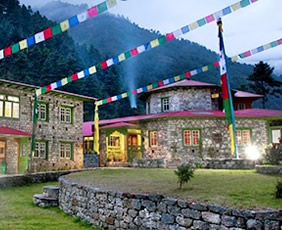 Most Tea Houses at low altitudes have reliable hot water. But with thinning air comes cooler showers, so expect more than one frigid rinse under the faucet.
In terms of privacy, "ensuite" is a roll of the dice. In some instances you'll have a private shower + toilet. In others you'll only have an ensuite shower and the toilet is communal. And others still, everything will be communal. Generally speaking, ensuite showers are free to use while communal showers will require a few rupees.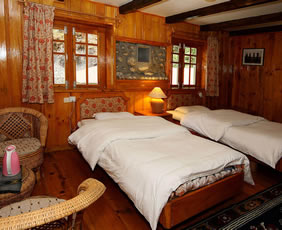 Finally, while most Tea Houses feature flushing toilets, you may encounter a few long drop latrines en route. Pinch your nose, pop that squat and remember this is an adventure!
Expecting Eggs Florentine and a French Press for breakfast? Then allow us to suggest a more luxurious gaycation…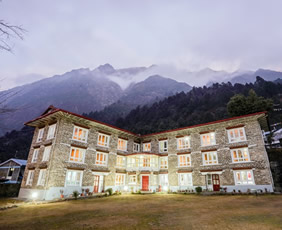 Not only will daily treks be tough, but the meals at Tea Houses are simple affairs. For example oatmeal or a plain omelette for breakfast and a lentil soup, rice and beef or chicken for dinner. The intention is refuelling, not fine dining.
For a small fee, hikers can purchase regional Wifi cards at your Tea House or in local shops in order to get online. But be warned, connections are slower than molasses in a freezer. Larger Tea Houses will offer to charge your devices for a nominal fee.
Electric heating will be available in the common area of all Tea Houses. It is turned off in the evenings. Some of the more upscale Tea Houses will provide guests with electric blankets or a hot water bottle to sleep with.
The one thing you will enjoy at every Tea House is an epic view. Watch…