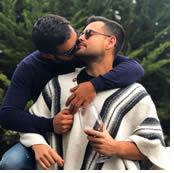 An extraordinary luxury gay group journey to Santiago, Atacama & Easter Island. We invite you to embark on an extraordinary adventure that takes you from Cosmopolitan Santiago to the very brinks of civilization with a visit to the high Atacama Desert and then to Easter Island, where the gigantic stone effigies glare over the Pacific. Santiago is energetic and worldly, filled with chic restaurants, iconic museums, and eccentricity to spare.
Nestled between the deep-blue curve of the Pacific Coast and the snow-dusted Andes, the Atacama Desert is one of the driest places on Earth. It's like exploring another planet filled with towering volcanoes, flamingo-frequented lagoons, salt flats, geysers, and shifting sand dunes. It's also one of the world's best places for stargazing.
Rapa Nui, known as Easter Island, is one of the most enigmatic, intriguing, and isolated locations on earth. Set in the middle of the Pacific, midway between Chile and Tahiti, the island's allure revolves around the mysterious giant stone Moai statues.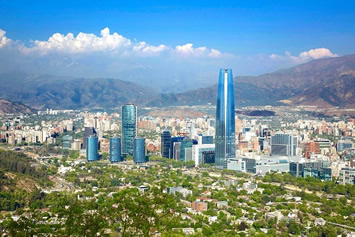 Day 1 - Thursday March 31, 2022
Arrive in Santiago, Chile
Arrive in Santiago, one of the most spectacular cities in South America, with a breathtaking location framed by the Andes mountains.
The city offers wonderful museums, colorful colonial architecture, and delicious food and wine. Tour the city's highlights including La Chascona (Pablo Neruda's house), the Chilean Museum of Pre-Columbian Art, our favorite neighborhoods filled with beautiful colonial architecture and well-preserved residences formerly occupied by Santiago's aristocracy, bustling markets, and exclusive shops, and much more.
Enjoy a welcome dinner at a popular local restaurant.
Hotel: W Hotel Santiago
, Santiago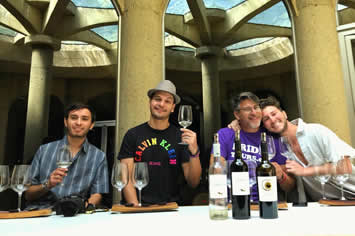 Day 2 - Friday, April 01, 2022
Chile Wine
Chile is known internationally for the quality of its wine.
Take a day trip to one of Chile's wine regions for wine tasting. Enjoy a winery tour and gourmet wine-paired lunch.
Hotel: W Hotel Santiago
, Santiago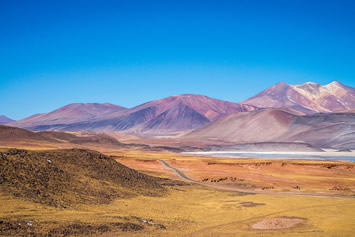 Day 3 - Saturday, April 02, 2022
Fly to Atacama
Flight to the Atacama Desert stretches from the rugged Pacific coast of northern Chile to the steep Andean slopes of southwestern Bolivia.
Atacama is famous for its aridity, proof of how life can flourish even in the harshest of conditions.
Stay at the Explora Atacama, where all activities, cuisine and fine Chilean wines are included.
Enjoy a welcome dinner and star gaze at the observatory under a new moon and some of the world's clearest skies.
Hotel: Explora Atacama Lodge
, San Pedro de Atacama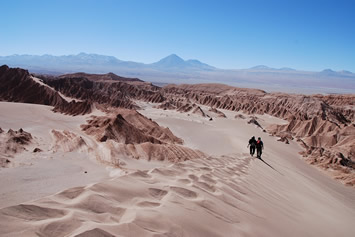 Day 4 - Sunday, April 03, 2022
Atacama Desert
Explore the out of this world Valley of the Moon, known for its lunar-like rock formations; sandboard down Death Valley's giant dunes; walk the El Tatio geyser field with its billowing clouds of steam (watch out for the native vicunas, wild brothers of alpacas). Descend past dunes and walk through the canyon to explore caves, caverns, and gorges. Surrounded by pampas grass and other local flora.
Explora's four pools, sauna, steam baths, and outdoor hot tubs are the perfect place to relax and enjoy the quiet of the desert after a day of exploration.
Hotel: Explora Atacama Lodge
, San Pedro de Atacama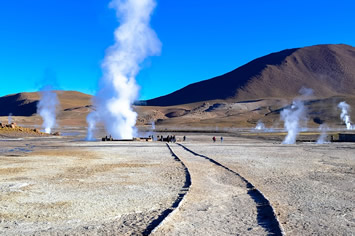 Day 5 - Monday, April 04, 2022
Atacama Desert
Choose from horseback riding, hiking, biking, and overland tours. Walk along a river through a beautiful canyon, and venture to the hot springs of Puritama.. Spot flamingoes in an Atacama lagoon.
One of the many options is to embark on a half-day trek through the desert. Ascend Kari Canyon where, from a lookout point, you can marvel at the views of the Salt Range Hop aboard a 4×4 Jeep to Guatin Valley. Take a scenic hike alongside a creek of the Vilcama River.
In the evening, gaze up at the skies and spend the evening star gazing with an astronomer.
Hotel: Explora Atacama Lodge
, San Pedro de Atacama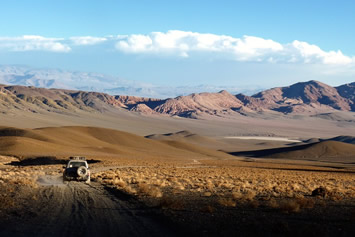 Day 6 - Tuesday, April 05, 2022
Atacama Desert
After breakfast, Hop onto the saddle for a bicycle excursion in the desert. Biking allows you to explore and discover greater distances, feeling how the elements change throughout the day, Visit the famous El Taito Geysers, bypassing the Alto Plano lakes which provides an excellent birdwatching opportunity.
This attraction has an abundance of cacti, various geological formations, small waterfalls, and bubbling brooks.
Hotel: Explora Atacama Lodge
, San Pedro de Atacama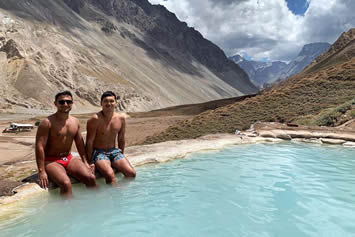 Day 7 - Wednesday, April 06, 2022
Atacama to Santiago
Explore stunning landscapes, steaming hot springs, and the otherworldly scenery of Valle de Muerte.
Visit the picturesque town of San Pedro de Atacama before your flight to Santiago.
Overnight at a hotel near the airport.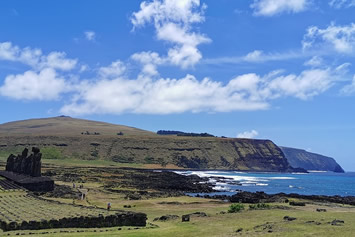 Day 8 - Thursday, April 07, 2022
Fly to Easter Island
Morning flight to Easter Island and transfer to Explora Rapa Nui.
Few areas in the world possess a more mysterious past than Easter Island. Rapa Nui (as it's called by native Polynesian inhabitants) is one of the most isolated places on Earth, about 2,300 miles from Chile in the middle of the Pacific Ocean.
Endowed with the most intriguing statues in the world, these monolithic stone moai radiate a magnetic pull to this tiny island. Explora Rapa Nui Lodge's award-winning architecture blends the island's unique geography and heritage with over 30 different hiking, biking, fishing, and snorkeling activities.
A boat tour to the coastal caves of Rapa Nui in the crystal clear water is sure to be just one of the highlights.
Hotel: Explora Rapa Nui Lodge
, Hanga Roa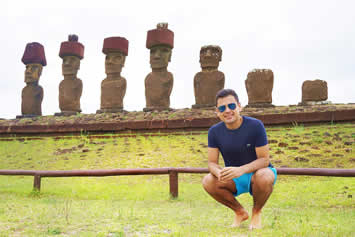 Day 9 - Friday, April 08, 2022
Easter Island
Explore Ranu Raraku volcano, home to Easter Island's most celebrated ruins, the mighty moi is situated in the southern part of the west coast, nestled in the lowlands among the extinct volcanoes of Terevaka and Rano Kau.
Ranu Raraku is simply known as the 'Nursery' and was the chief quarry for the massive moai sculptures, which were whittled out of the soft rock that developed from solidified volcanic ash. They stood as symbols of the living faces of ancestors, looking inland across their ancestral lands.
After a day of exploration, relax by the pool and hot tub.
Hotel: Explora Rapa Nui Lodge
, Hanga Roa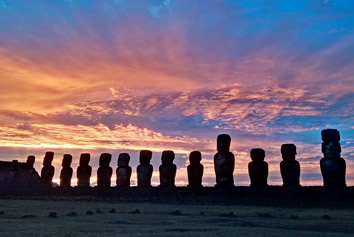 Day 10 - Saturday, April 09, 2022
Easter Island
Walk or cycle along the pristine grounds of Ahu Tongariki. Legend has it that these living deities, worshipped by ancient tribes and powered by the magical spiritual essence of mana, walked from the quarry of their conception to their current elevated platforms, the ultimate resting place from which to protect and guide.
Experience why the waters of Rapa Nui are famous for their clarity on a snorkeling tour or learn how to fish with the locals using time-honored Rapa Nui techniques.
There are many off-the-beaten path activities to choose from.
Hotel: Explora Rapa Nui Lodge
, Hanga Roa
Day 11 - Sunday, April 10, 2022
Depart Easter Island
Our wonderful adventure comes to an end.
Depart Easter Island to return Home.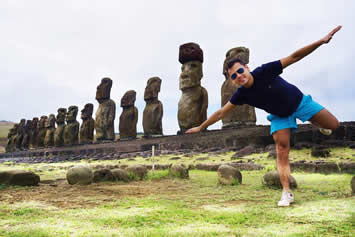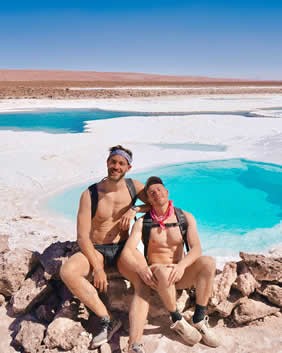 • Stay at Explora's all-inclusive luxury lodges in Atacama and Easter Island
• Enjoy a gourmet wine lunch at a vineyard outside of Santiago
• Discover Santiago's bustling squares and bohemian Barrios
• Stargaze at an observatory under a new moon in Atacama
• Explore the otherworldly landscape of the Atacama
• Hike through the stunning dunes of Valle de Muerte
• Come face-to-face with Easter Island's massive Moai monoliths.
• Become immersed in the sounds of Polynesian music as grass-skirted dancers perform beneath the star
• Choose from over 30 included activities at Explora lodges at all levels of fitness
• Snorkel or scuba the crystal-clear waters of Rapa Nui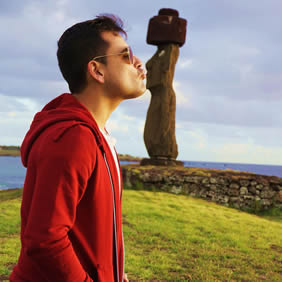 • Meet & greet service upon arrival
• All Accommodations
• Daily Breakfast
• Welcome Dinner in Santiago
• All meals and drinks at the Explora Lodges
• English-speaking guides
• Transfers throughout trip
• Santiago City Tour with Lunch
• Winery Tour with Lunch
• All tours and activities at the Explora Lodges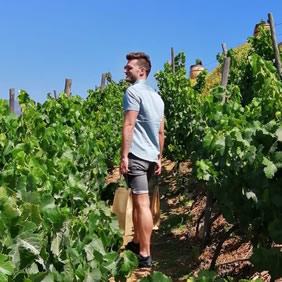 • International & Domestic Airfares
• Gratuities for guides, drivers, hotel staff, etc
• Meals not mentioned in the program
• Travel Insurance (Highly recommended)
• All items of Personal Nature
W Hotel Santiago
, Santiago
Rewriting the codes of traditional luxury, W Santiago is a contemporary design interpretation of the fascinating city of Santiago, mixing the boldness of the city with the beautiful landscape and the energy of its natural elements.
Strategically located in the sophisticated neighborhood of El Golf, the financial and entertainment epicenter of Santiago, the hotel is the perfect choice to re-energize, experience the new, celebrate and connect with local scenery.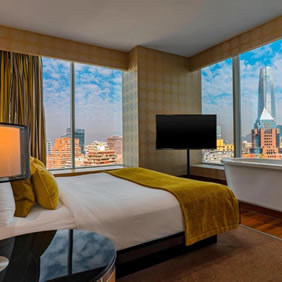 Immerse in spacious and luxury guest rooms to relax while contemplate the breathtaking sunrise or sunset at the magnificent Andes Mountains. Experience upscale culinary at award winning restaurant Karai, and delight yourself at the Nosso or Terraza restaurants. Treat your senses at Red2one, roof top bar with stunning views of the mountains contrasting with the eclectic city of Santiago, including Wet Deck, iconic rooftop pool.
Live it up with an exclusive cocktail selection at W Lounge and steal the scene at Whiskey Blue disco. Re-energize in O2fit, the most complete high end gym in the city. W Santiago, a destination by itself.
Explora Atacama Lodge
, San Pedro de Atacama
Located in the stunning Atacama Desert, Explora provides all-inclusive programs which cover accommodations, meals, transportation and excursions. Free WiFi access is available in common areas.
At Explora Atacama guests may choose from over 40 exclusive expedition options on horseback, bicycle or foot. Explora has an in-house stable with specially trained horses as well as an in-house observatory where guests can explore the night skies from.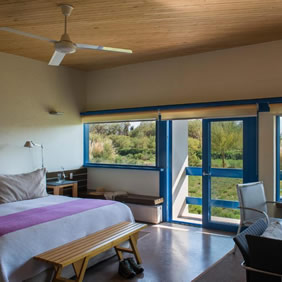 Guests are welcome to enjoy the spa area, offering 4 swimming pools, 4 open-air hot tubs and saunas. Massage services can be arranged arranged for an extra fee.
Meal services are mostly made with local ingredients and includes all beverages as well a large selection of Chilean wines.
The town center of San Pedro de Atacama is a 10-minute walk away and visitors have exclusive access to the Puritama Hot Springs.
Explora Rapa Nui Lodge
, Hanga Roa
The award-winning architecture of Explora Rapa Nui blends effortlessly into the surrounds of spectacular Easter Island, offering an exceptional oasis from which to explore the many attractions of this renowned destination.
Located just eight kilometers from Hanga Roa, Explora Rapa Nui has a wonderful assortment of rooms and suites, designed to take full advantage of the silence, exclusivity, and spaciousness of the surrounding landscape.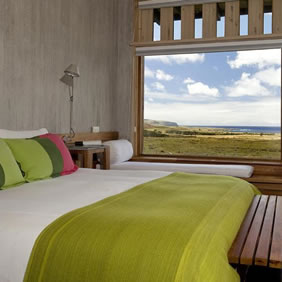 Guests will be spoilt for choice by the mouth-watering menus created at the hotel's restaurant, with all dishes complimented by fine Chilean wines. Tranquil hours can be spent in the sparkling swimming pool, Jacuzzi or sauna, and massage areas.
The convivial Explorer's Bar is the central meeting point for guides and guests to discuss the day's up-and-coming exploration and is also the perfect setting for groups to swap tales of their adventures in the evenings.
Explora Rap Nui offers over 20 different, half-day and full-day hikes, bike trips, fishing, and snorkeling explorations, which are hosted by local guides and tailored according to your level of expertise.