Infinity
Ship Facts
Occupancy: 2170
Tonnage: 91,000
Length: 965 feet
Beam: 105 feet
Draught: 26 feet
Cruisespeed: 24 knots
Inaugural Date: Mar 3, 2001
What's Included
Shipboard accommodations
Ocean transportation
Most meals
Some beverages
Most entertainment aboard the vessel
What's Not Included
Air transportation
Transfers
Shore excursions
Specialty restaurant fees
Some beverages
Photographs
Gratuities/service fees
Medical services
AquaSpa service, etc.
Israel & Mediterranean, Holy Land Gay Group Cruise 2019
12 nights cruise from Rome, Italy to Athens, Greece
September 17 – 29, 2019
Celebrity's Infinity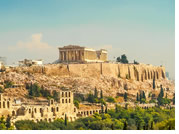 Join us on Pied Piper Travel gay cruise on our most exotic itinerary when our gay group on the classic ship, Celebrity Infinity, cruises to Italy, Greece and Israel! You'll sail round from Rome, Italy to Athens, Greece to experience firsthand the mysteries of the ancient world. Your cruise will sail the beautifully cerulean blue Mediterranean Sea en route to experience the ancient civilizations of Rome, Greece, Malta, and Israel. On your Pied Piper cruise, you'll visit the holy city of Jerusalem and the beautiful port of Naples, Italy! Experience this history and natural beauty onboard Celebrity's classic ship, the incomparable Celebrity Infinity
!
Enjoy a perfect blend of culture, history and breathtaking landscapes juxtaposed with the buzz of modern cities and world-class dining on Celebrity Infinity
! All this is yours while you are pampered with gracious service, gourmet dining, and numerous venues for entertainment on the stylish and most up-to-date luxury cruise ship.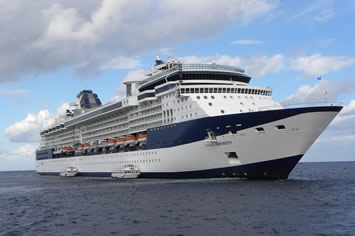 Celebrity's Infinity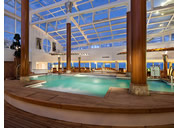 Celebrity Infinity
is the proud owner of some of the most satisfying experiences on the seas – however you enjoy passing your time. You can stay connected at our Celebrity iLounge®, packed with Apple® products and staffed with technology experts to help you learn valuable new skills. The Canyon Ranch SpaClub® is the place to visit for a range of fabulous treatments, from meditative relaxation to serene sensory options. Lie back and let the troubles of everyday life melt away in one of the largest and most luxurious spas afloat. When the time for entertainment comes, head to Martini Bar & Crush to see our talented bar staff put on a fantastic show over a bar made of ice – then taste a cool classic or contemporary Martini. For breathtaking views, pay a visit to our Constellation Lounge for a night of dancing under glowing disco lights while the sea shimmers outside.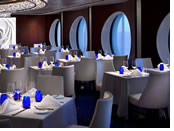 Celebrity Infinity
offers an array of exciting dining options. For a dining experience like no other, head to Qsine® for truly contemporary cuisine. Here, you can order your meal on an iPad® and watch as an intriguingly unique meal – comprised of classic and familiar flavours – is served. AquaClass® guests will also get access to the select Blu restaurant, where delicious cuisine awaits in an exclusive environment. Best of all, every dish on the menu has been designed to fit in with your healthy lifestyle, so it is a treat you can give yourself without feeling guilty. Sandwiches, salads, crepes, desserts and more are on the menu in the casual and lively surroundings of Bistro on Five. Meanwhile, our SS United States Restaurant uses an elegant menu alongside genuine fittings from the grand vessel herself to offer one of the most memorable Celebrity Infinity dining experiences.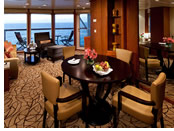 Staterooms on board Celebrity Infinity
are stylishly fitted with forward-thinking design in every aspect. The experience is indulgent from the moment you step on board – and there are accommodation options to suit the tastes of every guest. A stateroom is more than just a room. It is a place where guests can lie back, relax and take in the unmistakable luxury of a Celebrity Cruises holiday. Most of our staterooms include a private balcony for a personal open space, while others offer a superb sea view. Select an Inside Stateroom for a cosy stay, or a luxurious Penthouse Suite for incredible views and European-style butler service. All staterooms include en-suite facilities and luxurious bed linen.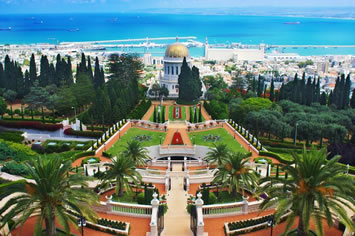 Rome (Civitavecchia), Italy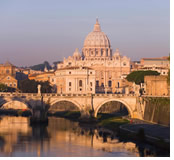 For centuries the ancient port of Civitavecchia has served as the gateway to magnificent Rome. Its a city so immersed in history, you'll find yourself drifiting back to a distant time. Home of Michelangelos Sistine Chapel, Rome flourishes today as she did in her Golden Age. Experience Rome, a city of colossal ruins, majestic cathedrals and a golden past, worthy of many return visits.
Experience the history of Rome as you wander around the Colosseum and Roman Forum. Explore the amazing history and culture of Rome. Stop at the Ara Pacis, or Altar of Peace, a Roman sacrificial altar enclosed in a screen of Parian marble.
Visit the Vatican Museum, where you can walk through the many rooms that house the largest art collection in the world. Travel through magnificent St. Peter's Basilica, the largest church in the world. View the Sistine Chapel, a masterpiece of Renaissance art, the ceiling of which was painted by Michelangelo. Toss a coin in the famous Trevi Fountain - a way to ensure that you'll always return to Rome.
Naples, Italy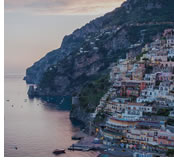 Framed by Mount Vesuvius along a dramatic skyline, the 2,800 year-old port city of Naples is chock full of historical sites, churches, and museums that make it an incredible place for you to explore. And in the region where pizza was first invented, you know the food is going to be incredible. Just 35 miles down the coast, Salerno offers you a rich history but also boasts a marvelous collection of parks, natural wonders, and unique vantage points to take in the beauty of the Tyrrhenian Sea. Two cities. One incredible stretch of Italian coastline.
While you're in the area, you'll want to visit Pompeii, one of the most famous excavation sites in the world. A thriving city 1,900 years ago, it was devastated by the eruption of Mount Vesuvius in 79 A.D. when 30 feet of volcanic ash and pumice stone covered it. Enter Pompeii by the sea gate and take a short walk to the hub of the city: the Forum. View the lavish temples and porticoes that lay beneath the ash for centuries.
Take a short boat trip to the entrancing Isle of Capri, and explore Capri Town. Wander its quaint streets and explore its shops and cafés. Discover the Gardens of Augustus, overlooking the famous Faraglioni of Capri and Marina Piccola. Take a ride up the Amalfi Coast. With its ocean views and beautiful vistas, it's one of the most breathtaking stretches of road in the world.
Catania, Sicily, Italy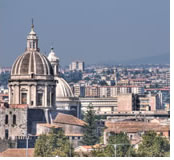 Located on the east coast of Sicily, Catania is situated at the foot of the largest volcano in Europe, Mount Etna. Elegant, modern, and an important hub in Europe's tech industry, Catania is also rich with baroque architecture, medieval castles, Roman era theatres, and a flourishing cultural and artistic center. The first university in Sicily was opened here in 1434. The Ursino castle built in the 13th Century is now a museum. The Piazza del Duomo, at the heart of Catania, is home to the city's symbolic Fountain of the Elephant, constructed in 1736 from lava and an ancient Egyptian obelisk.
Valletta, Malta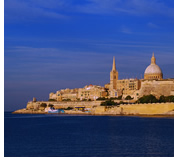 The city of Valletta is the capital of the small independent nation of Malta. Located in the middle of the Mediterranean, 52 miles (92 km.) south of Sicily, the Maltese archipelago consists of three inhabited islands: Malta, Gozo, and Comino.
Malta has a population of over 370,000 inhabitants. Valletta is Malta's largest city and the center of Maltese art and culture. The developers of what is modern day Valletta were the Knights of the Order of St. John. When the islands were given to the Knights by the Spanish crown in the 16th century, the Order fortified the harbor to defend against marauding pirates. In 1565 the Grand Master of the Order, Jean de la Valletta, led the defense of the island against an Ottoman fleet of more than 30,000 men. Three months of brutal battle ended when the Turks finally withdrew. Construction of the city of Valletta, named after the hero of the battle, and its fortifications began shortly thereafter.
The country's strategic location in the Mediterranean has resulted in a series of invasions by the Phoenicians, Romans, Arabs, Berbers, Turks and most recently, the British. The official language of the islands is Maltese, a language of Phoenician and Arabic background. Due to the British influence many natives speak English and the island's largest number of tourists come from the United Kingdom. Malta's close proximity to Italy has also influenced its people, many of who can also speak Italian.
The Maltese people are a mixture of many Mediterranean cultures. Catholicism is the dominant religious influence, which can be seen by the many churches and cathedrals that dot the landscape. The architecture on the island is European with an Arabic influence. Geologically, the island is composed of limestone, therefore, all buildings on Malta are constructed of the sand colored stone, creating a unique blending of man made structures and the surrounding landscape.
Rhodes, Greece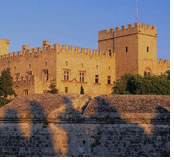 Rhodes, the friendliest city in the Mediterranean, is situated at the island's northernmost point. This sunny retreat is also home to many historic sites, such as the ruins of the Temple of Venus and the medieval Street of Knights. Rhodes, pronounced ro-dos, is the largest of the Dodecanese Islands. The varied landscape with beaches, wooded areas, and ancient ruins also make this one of the most alluring of the Greek archipelago. A cruise to Rhodes wouldn't be complete without exploring the picturesque Old Town with its winding streets and Byzantine legacy. Enter the gateways of Rhodes and step back to a time when the Knights of St. John of Jerusalem built a Christendom stronghold. Or, tour the restored Palace of the Grand Masters and the Hospital of the Knights. You can spend the day amid the chronicles of Greek history. Immerse yourself in the whitewashed romance of the archaeological site, Lindos and climb to the ruins of its ancient Acropolis for sweeping views of the village and the blue seas beyond. The island's vibrant shops, great restaurants, and glittering clubs buzz with a happy, modern energy in contrast to the grace of its ancient history.
Ashdod (Jerusalem), Israel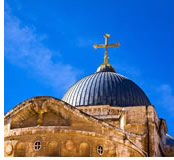 The best place to begin your visit to the vibrant port city of Ashdod is at Givat Yonah, the towering hill the traditional site of the tomb of the sea-faring Jonah the prophet, who was swallowed by a whale. A wonderful overview of Ashdod awaits you here: You'll see Israel's busiest cargo port, where over 100,000 tourists also enter and leave the country. Givat Yonah is also an archaeological mound, which makes it the best place to appreciate how this city, which started out in the Bible as a Philistine town, has expanded.
Sacred to three of the world's major religions, Jerusalem is one of the world's oldest cities, with a history dating back to 4000 BC. Gaze at the Western Wall, which is all that's left of the fabled Second Temple, or watch the sunlight bounce off the golden-roofed Dome of the Rock or the shimmering silver al-Aqsa Mosque.
Haifa, Israel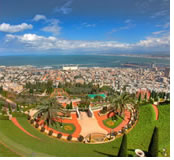 This spectacular city rises dramatically from the Mediterranean on terraced hillsides, which culminate with Mount Carmel. From that viewpoint all the world seems to lie at your feet. On a clear day you can see north all the way to the Lebanese border, as well as the snowcapped Mount Hermon to the east.
Israel's third largest city and one of its prettiest, Haifa has a lot to offer visitors. It has the country's largest port, a particularly active beach and is the home of the World Center of the Bahai Faith. Surrounded by abundant nature sites, the city contains an interesting mix of modern neighborhoods and older districts; churches and mosques; mountain and sea.
Chania (Souda), Crete, Greece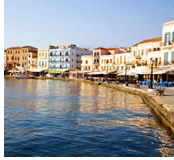 Chania is a city of unique beauty, filled with an abundance of fragrant flowers, and boasting a rich cultural heritage. In a tradition of hospitality. Ancient and modern monuments, the Venician Harbour and the Old Town, colourful neighbourhoods, a traditional lifestyle and the friendly inhabitants warmly invite you on a step by step journey to become acquainted with the city, promising you unforgettable moments.
Like many ports in this part of the world, archeological ruins dating back to antiquity are found everywhere. There are also hundreds of gorges around the island and over 1,500 land and sea caves, including Elefantos, noted for its remarkable white and red stalactites. Chania remains crisscrossed with Ottoman architecture and historic Venetian mansions, many of which have been transformed into quaint shops, inviting cafes, and boutique hotels
Athens (Piraeus), Greece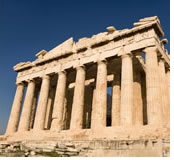 Piraeus is the main port of Athens, the biggest in Greece, and one of the most important in the Mediterranean Sea. Piraeus is walking distance from Kastella, a hill strewn with beautiful houses that offers a majestic view of the Saronic Gulf. Other points of interest include an archaeological museum, Mikrolimano, where you can enjoy an ouzo accompanied by seafood mezedes.
Athens brought the world drama, history, poetry, and philosophy. Once home to the world's most powerful and civilized empires, Athens is now the world's foremost archaeological playground. The towering columns of the Parthenon still stand in homage to the virgin goddess Athena. Make it a point to visit the incredible Acropolis Museum on your cruise to Athens. The joint effort between two architects, one American and the other Greek, this outstanding building was completed and opened to the public in 2009.
The birthplace of democracy and western civilisation, with the crowning glory, the Acropolis, perched atop its plateau under a burnished blue sky. Your best memories may come from losing yourself in the twisting streets of the ancient Plaka district. In addition to an abundance of historical riches, modern Athens has plenty on offer—from scenic beaches to restaurants with superb Mediterranean cuisine and bustling central markets.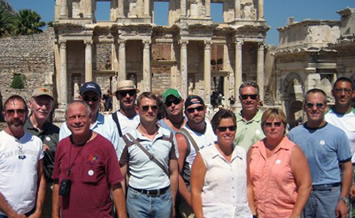 Israel & Mediterranean
Holy Land Cruise 2019 Itinerary


Date

Port

Arrive

Depart

17 Sep
Rome (Civitavecchia), Italy
5 PM
18 Sep
Naples, Italy
7 AM
6 PM
19 Sep
Catania, Sicily
10 AM
6 PM
20 Sep
Valletta, Malta
8 AM
5 PM

21 Sep

A Day at Sea!

22 Sep
Rhodes, Greece
9 AM
6 PM
23 Sep

A Day at Sea!

24 Sep

Ashdod (Jerusalem), Israel
7 AM
25 Sep
Ashdod (Jerusalem), Israel
10 PM

26 Sep

Haifa, Israel
6:30 AM
7 PM
27 Sep

A Day at Sea!

28 Sep

Chania (Souda), Crete
7 AM
5 PM
29 Sep
Athens (Piraeus), Greece
5 AM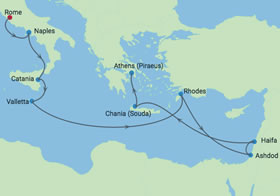 Just a few onboard highlights
Celebrity Infinity, one of our cherished Millennium® Class ships, has been infused with modern luxury and favorite Solstice® Class amenities. So now you can enjoy her familiar charms along with sophisticated new surroundings and even more onboard experiences to enjoy.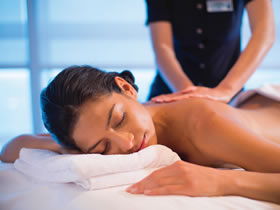 Canyon Ranch SpaClub®
Relax and rejuvenate in our serene spa at sea. Experience the unique services of Canyon Ranch in a breathtaking setting—aboard Celebrity's modern luxury ships. Enhance your vacation with a complete wellness and lifestyle program that increases resilience, restores serenity, and helps you feel rejuvenated.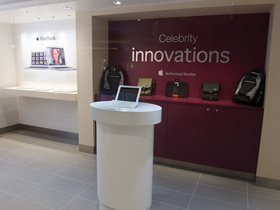 Innovations Store
Your one-stop-spot at sea to find all the latest high-tech electronics including iPad® and iPod® mobile digital devices, MacBook® computers, a variety of laptops, digital accessories, and cool electronic toys. Best of all, whatever you purchase at the Innovations Store is duty-free.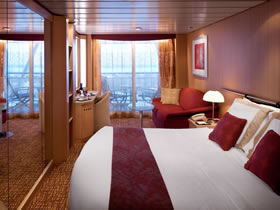 AquaClass® Staterooms
Spa-inspired staterooms featuring indulgent amenities like a Hansgrohe® shower tower and custom blended bath products to help you feel restored and renewed. An AquaClass® Spa Concierge to help you arrange all your spa appointments. Complimentary access to our relaxing Persian Garden. Plus, exclusive access to the Blu restaurant serving breakfast and dinner.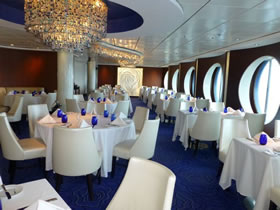 Blu Restaurant
A refreshingly indulgent menu of "clean cuisine" provides an exclusive dining sanctuary exclusively for AquaClass® guests. A lighter take on your favorites, Blu features inventive dishes with fresh, crisp flavors in a sophisticated atmosphere. Open for breakfast and dinner.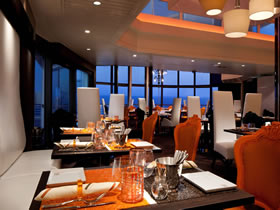 Qsine®
Qsine®, our one-of-a-kind specialty restaurant, features a uniquely unordinary approach to dining. At Qsine®, we strive to awaken your palate through a modern and whimsical approach to familiar dishes from around the world. Food is artfully presented, without traditional courses, and intended to be shared. And, to make it even more playful, the menu and wine list are creatively presented on an iPad®. Let your Culinary Tour Guide take you on an unforgettable journey.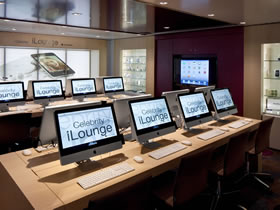 Celebrity iLounge
Keep in touch 24 hours a day in the Celebrity iLounge, our one-of-a-kind hip Internet lounge that is the first Authorized Apple® Reseller at Sea. Celebrity iLounge also offers various iLearn classes to help you master the latest photography, video and audio skills.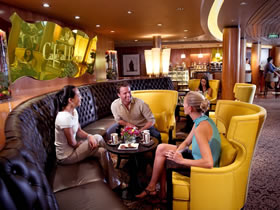 Café al Bacio & Gelateria
The warm atmosphere, comfortable furniture and the sweet scent of the Gelateria's freshly baked waffle cones create an instant emotional connection. Café al Bacio is a great place to relax, any time of day. Many like to stop by in the evening for one of the specialty dessert cocktails, and chat about a great meal that they had or a wonderful show they just enjoyed. There's always something to talk about at Café al Bacio.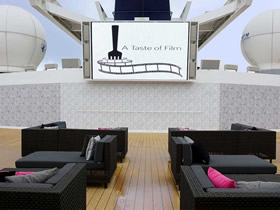 A Taste of Film
We've taken our culinary expertise through the roof—literally. At our new Rooftop Terrace, experience A Taste of Film, an exciting way to enjoy the great outdoors, satisfy your love of movies, and dazzle your taste buds all at once. Delicious bites and drinks—inspired by the film—are served during the movie to heighten the experience. Chic, cozy furniture and a large movie screen create the perfect setting for tasting your favorite movies.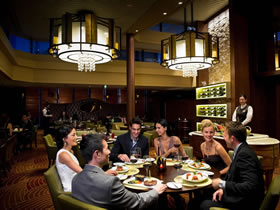 Tuscan Grille
Now our Tuscan Grille steak house, the popular Solstice Class restaurant, brings its dry aged steaks and freshly made pastas to Celebrity Infinity, too. In addition to its modern twist on traditional steaks and its wine list highlighting Italy, this incarnation presents a unique Italian cocktail menu—a first for Tuscan Grille. Attention taste buds: "You're welcome."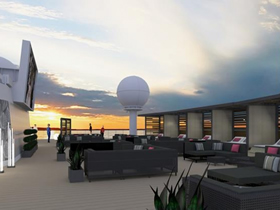 Rooftop Terrace
Celebrity Infinity will exude freshness at the highest levels—literally. We're creating a chic new Rooftop Terrace, soundscape, and movie screen, where you can kick back and catch an alfresco flick with your favorite cocktails and snacks. The inviting scene will welcome you with cozy new furnishings and artistic elements. It'll be the trendiest hot spot at sea.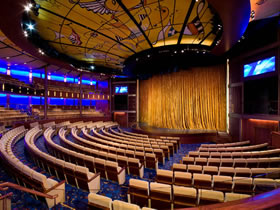 Main Theatre
On your cruise, make sure you take in a show in our Main Theatre. Cutting-edge productions from fairy tales to comedies, stadium-style concerts to musical theatre. There's something for everyone.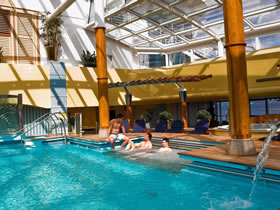 Adults-only Solarium
Our indoor, adults-only Solarium is the perfect, tranquil place to unwind. Take a dip in our indoor thalassotherapy pool, relax in one of our hot tubs, or just watch the world go by.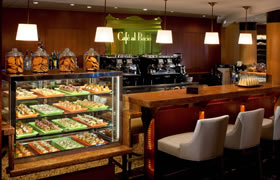 Guests: 2,170 • Gross Tonnage: 91,000 • Length: 965' • Beam: 105' • Draft: 26' • Cruising Speed: 24 knots

Israel & Mediterranean, Holy Land Cruise 2019 Rates
(Updated 16.08.18. - Current prices/availability.)

12 - Inside Double Stateroom
Our Inside Staterooms have been thoughtfully designed, with ample space to sleep, relax and enjoy your private space on board. Like all our Staterooms, you will find we have done all we can to ensure ease and comfort. Your room includes 100% Egyptian cotton linens, plush bedding and mattresses, and lots of finishing touches that will make your stateroom feel like a real home from home.


11 - Inside Double Stateroom
Our Inside Staterooms have been thoughtfully designed, with ample space to sleep, relax and enjoy your private space on board. Like all our Staterooms, you will find we have done all we can to ensure ease and comfort. Your room includes 100% Egyptian cotton linens, plush bedding and mattresses, and lots of finishing touches that will make your stateroom feel like a real home from home.


10 - Inside Double Stateroom
Our Inside Staterooms have been thoughtfully designed, with ample space to sleep, relax and enjoy your private space on board. Like all our Staterooms, you will find we have done all we can to ensure ease and comfort. Your room includes 100% Egyptian cotton linens, plush bedding and mattresses, and lots of finishing touches that will make your stateroom feel like a real home from home.


9 - Inside Double Stateroom
Our Inside Staterooms have been thoughtfully designed, with ample space to sleep, relax and enjoy your private space on board. Like all our Staterooms, you will find we have done all we can to ensure ease and comfort. Your room includes 100% Egyptian cotton linens, plush bedding and mattresses, and lots of finishing touches that will make your stateroom feel like a real home from home.
$ 3,369

8 - Ocean-view Stateroom with window
Ocean View Staterooms have ample space to sleep, relax and enjoy your private space on board, with large windows offering spectacular views. Like all our Staterooms, you'll find they have been designed with your comfort in mind. Inside your room you will find 100% Egyptian cotton linens, plush bedding and mattresses, and lots of extra special finishing touches.


7 - Ocean-view Stateroom with window
Ocean View Staterooms have ample space to sleep, relax and enjoy your private space on board, with large windows offering spectacular views. Like all our Staterooms, you'll find they have been designed with your comfort in mind. Inside your room you will find 100% Egyptian cotton linens, plush bedding and mattresses, and lots of extra special finishing touches.


6 - Ocean-view Stateroom with window
Ocean View Staterooms have ample space to sleep, relax and enjoy your private space on board, with large windows offering spectacular views. Like all our Staterooms, you'll find they have been designed with your comfort in mind. Inside your room you will find 100% Egyptian cotton linens, plush bedding and mattresses, and lots of extra special finishing touches.
$ 3,939

5 - Deluxe Ocean-view Stateroom with window
Ocean View Staterooms have ample space to sleep, relax and enjoy your private space on board, with large windows offering spectacular views. Like all our Staterooms, you'll find they have been designed with your comfort in mind. Inside your room you will find 100% Egyptian cotton linens, plush bedding and mattresses, and lots of extra special finishing touches.
$ 3,989

4 - Deluxe Ocean-view Stateroom with window
Ocean View Staterooms have ample space to sleep, relax and enjoy your private space on board, with large windows offering spectacular views. Like all our Staterooms, you'll find they have been designed with your comfort in mind. Inside your room you will find 100% Egyptian cotton linens, plush bedding and mattresses, and lots of extra special finishing touches.
$ 4,039

2c - Deluxe ocean-view double staterooms with veranda
(partially obstructed)
Balcony Staterooms each have a private balcony, offering breathtaking views and sea air to be enjoyed at your leisure. Like all our Staterooms, you will find we have gone the extra mile to ensure your comfort, with 100% Egyptian cotton linens, plush bedding and mattresses, and lots of finishing touches that will make your stateroom feel like a real home from home.


2b - Deluxe ocean-view double staterooms with veranda
Balcony Staterooms each have a private balcony, offering breathtaking views and sea air to be enjoyed at your leisure. Like all our Staterooms, you will find we have gone the extra mile to ensure your comfort, with 100% Egyptian cotton linens, plush bedding and mattresses, and lots of finishing touches that will make your stateroom feel like a real home from home.


2a - Deluxe ocean-view double staterooms with veranda
Balcony Staterooms each have a private balcony, offering breathtaking views and sea air to be enjoyed at your leisure. Like all our Staterooms, you will find we have gone the extra mile to ensure your comfort, with 100% Egyptian cotton linens, plush bedding and mattresses, and lots of finishing touches that will make your stateroom feel like a real home from home.


FV - Family Oceanview stateroom with balcony
Balcony Staterooms each have a private balcony, offering breathtaking views and sea air to be enjoyed at your leisure. Like all our Staterooms, you will find we have gone the extra mile to ensure your comfort, with 100% Egyptian cotton linens, plush bedding and mattresses, and lots of finishing touches that will make your stateroom feel like a real home from home.
On Request
C3 - Concierge Class double staterooms with veranda
Concierge Class staterooms each have a private balcony, and are located in the most desirable locations of each ship. You will find all the in-room features of our standard Staterooms, but with high-end furnishings and lots of extra touches that make them a little bit special, like welcome sparkling wine, fresh fruit and flowers, personalised stationery, and a pillow menu so you can enjoy the perfect night's rest.


C2 - Concierge Class double staterooms with veranda
Concierge Class staterooms each have a private balcony, and are located in the most desirable locations of each ship. You will find all the in-room features of our standard Staterooms, but with high-end furnishings and lots of extra touches that make them a little bit special, like welcome sparkling wine, fresh fruit and flowers, personalised stationery, and a pillow menu so you can enjoy the perfect night's rest.
$ 2,789

C1 - Concierge Class double staterooms with veranda
Concierge Class staterooms each have a private balcony, and are located in the most desirable locations of each ship. You will find all the in-room features of our standard Staterooms, but with high-end furnishings and lots of extra touches that make them a little bit special, like welcome sparkling wine, fresh fruit and flowers, personalised stationery, and a pillow menu so you can enjoy the perfect night's rest.
$ 3,099

A2 - Aqua Class double staterooms with veranda
You will find an AquaClass Stateroom offers all the in-room features of our standard Staterooms, but with a spa-inspired twist. Our AquaClass rooms all have a private balcony, and are located high above it all, nestled comfortably close to the AquaSpa Relaxation Room, the Solarium and the Persian Garden.
$ 2,979

A1 - Aqua Class double staterooms with veranda
You will find an AquaClass Stateroom offers all the in-room features of our standard Staterooms, but with a spa-inspired twist. Our AquaClass rooms all have a private balcony, and are located high above it all, nestled comfortably close to the AquaSpa Relaxation Room, the Solarium and the Persian Garden.
$ 3,349

S2 - Sky Suite with floor-to-ceiling windows and veranda
When you stay in a Sky Suite, you'll enjoy the luxury of European-style butler service. This includes assistance with unpacking and packing. In-suite lunch and dinner service. Afternoon tea. Evening hors d'oeuvres and complimentary in-suite espresso and cappuccino from Cafe al Bacio. 251 sq. ft. Veranda - 57 sq. ft.


S1 - Sky Suite with floor-to-ceiling windows and veranda
When you stay in a Sky Suite, you'll enjoy the luxury of European-style butler service. This includes assistance with unpacking and packing. In-suite lunch and dinner service. Afternoon tea. Evening hors d'oeuvres and complimentary in-suite espresso and cappuccino from Cafe al Bacio. 251 sq. ft. Veranda - 57 sq. ft.


CS - Celebrity Suite with floor-to-ceiling windows
When you stay in a Celebrity Suite, you'll enjoy the luxury of European-style butler service. This includes assistance with unpacking and packing. In-suite lunch and dinner service. Afternoon tea. Evening hors d'oeuvres and complimentary in-suite espresso and cappuccino from Cafe al Bacio. 467 sq. ft. Veranda - 85 sq. ft.
On Request
RS - Royal Suite with floor-to-ceiling windows and veranda
When you stay in a Royal Suite, you'll enjoy the luxury of European-style butler service. This includes assistance with unpacking and packing. In-suite lunch and dinner service. Afternoon tea. Evening hors d'oeuvres and complimentary in-suite espresso and cappuccino from Cafe al Bacio. Separate living room and dining area and a veranda with whirlpool and luxurious lounge seating. 538 sq. ft. Veranda - 195 sq. ft.
$ 12,699

PS - Penthouse Suite with floor-to-ceiling windows and veranda
When you stay in one of our Penthouse Suites, you'll enjoy the luxury of European-style butler service. This includes assistance with unpacking and packing. In-suite lunch and dinner service. Afternoon tea. Evening hors d'oeuvres and complimentary in-suite espresso and cappuccino from Cafe al Bacio. We're sure you will be more than happy with the grandeur and scale of the space, along with all the amenities, like the butler's pantry and two interactive audio/visual entertainment systems. 1,432 sq. ft. Veranda - 1,098 sq. ft.
$ 17,199

All prices are per person, double occupancy, and include all meals, accommodations and entertainment!

Taxes of $127.53pp, gratuities, and optional insurance are additional.

First deposit of $500.00 per person is required upon booking.

Optional insurance are additional.

Optional shore excursions will be offered.

Prices are cruise only and DO NOT INCLUDE return airfare! Please ask for airfare add-ons back to your home city.

Fares are subject to availability and may change without prior notice.

Also included are the traditional PIED PIPER escort and activities, subject to minimum participation.

PLEASE NOTE: Passengers who book Aqua Class (A1 or A2) cabins will be assigned to a different dining room, the Blu restaurant, and not the main dining room.

Traveling alone? Ask about our single roommate share program to help you avoid the single supplement of 100% of the per person double occupancy rate.

Please ask for further details.

GO Big! Book an Oceanview stateroom or higher and get one of the following: a complimentary Classic beverage package, complimentary gratuities, unlimited onboard internet, or an onboard credit of $300 per stateroom!

GO Better! Book an Oceanview stateroom or higher, and for only $15 per person, per day extra, receive two of the following: a complimentary Classic beverage package, complimentary gratuities, unlimited onboard internet, or an onboard credit of $300 per stateroom!

GO Best! Book an Oceanview stateroom or higher, and for only $45 per person, per day extra, receive all of the following: a complimentary Premium beverage package, complimentary gratuities, unlimited onboard internet, or an onboard credit of $300 per stateroom!

Suite deal! Book a suite and get all of the complimentary perks at no additional charge!

GO Big promotion does not apply to categories X, Y, Z, and XA. GO promotions are capacity controlled and offer may be withdrawn at any time without prior notice.

Special Airfares








Pre-Cruise Hotels







Post-Cruise Hotel