Olivia's most romantic getaways

Choose from Olivia's most romantic getaways and experience amber sunsets, luxurious white sand beaches, and awe-inspiring majestic landscapes. And if you're feeling free and single, don't hesitate to do something nice for yourself
Olivia's 45th Anniversary All-Lesbian Caribbean Cruise 2018
April 2 - 9, 2018

If you thought our 40th anniversary celebrations were big, wait till you see our 45th! We're taking it up a notch! Get ready for a star-studded entertainment lineup of comedy and music that spans five decades. With a brand new ship, the Celebrity Summit (with the first American woman captain at the helm), and 2,100 women of Olivia, this cruise is going to be EPIC! We've customized a new itinerary for this celebration. Starting in Fort Lauderdale, we'll visit our own private island on Labadee; then continue to the turquoise beaches of Punta Cana; we'll visit tranquil St. Croix; then spend the day in dreamy St. Lucia; and our cruise will disembark in San Juan. Relax. Rejuvenate. Snorkel. Swim. Explore. Revel in music and comedy. You don't want to miss this celebration!
Majestic Alaska All-Lesbian Luxury Cruise 2017
June 25 - July 2, 2017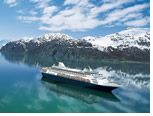 If you love nature, this all-lesbian summer cruise is for you! You'll see abundant wildlife, magnificent glaciers, breathtaking mountains and forests, and quaint and charming seaside towns, all in the company of 1,900 women of Olivia! Olivia's magical energy tends to bring out much of the wildlife. Watch in wonder as whales, puffins, and tidewater glaciers come into view. Go fly-fishing in pristine wilderness in Juneau, explore the "St. Petersburg of the Pacific" in Sitka, flightsee over Misty Fjords National Monument in Ketchikan, and enjoy a spot of English tea in Victoria, British Columbia. With brown bear sightings a real possibility, and bald eagles flying over the ship, you will truly experience nature's last untamed frontier with your new Olivia friends.
Italy & Amalfi Coast All-Lesbian Mediterranean Cruise 2017
October 13 – 20, 2017

Let Olivia and Windstar's msy Wind Surf whisk you away to charming villages and pristine beaches that allow you to discover Italy as it was meant to be seen. Dramatically beautiful and seductive, the Amalfi Coast is the definition of an Italian luxury escape. From the picturesque pastel towns that line the Amalfi Coast to the world-class cities of Rome and Barcelona, you'll explore breathtaking sights in the charismatic small ports and beautiful hidden harbors, such as Sorrento, Capri, Amalfi, and Positano, without missing the remarkable history of the larger cities.
Amazing Galapagos All-Lesbian Adventure Cruise 2017
November 11 – 20, 2017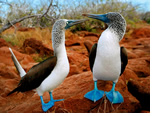 Discover Darwin's inspiration as you journey to islands of unrivaled beauty on this Olivia eco-adventure. Scan the skies for red-throated frigates wheeling and courting. Snorkel in clear equatorial waters, check out isolated species of finches and giant tortoises, and don't forget to take a few snapshots of the incredible blue-footed boobies and playful sea lions! If you enjoy learning about the natural world, and exploring with a group of like-minded women, this intimate, 47-guest voyage on board the National Geographic Lindblad Expedition's ms Islander is a dream come true!
Antarctica Lesbian Adventure Cruise 2017
November 30 – December 10, 2017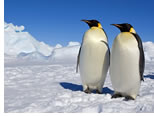 Once experienced, Antarctica lights the imagination and touches the spirit of travelers in a way quite unlike anywhere else. Your first sighting of an Antarctic glacier will leave you breathless, and will continue to as you encounter more ethereal icescapes, along with penguins, seals, and other abundant wildlife. Join the women of Olivia on this truly once-in-a-lifetime experience and make memories you will never forget.