Olivia's most romantic getaways

Choose from Olivia's most romantic getaways and experience amber sunsets, luxurious white sand beaches, and awe-inspiring majestic landscapes. And if you're feeling free and single, don't hesitate to do something nice for yourself
Olivia's 45th Anniversary All-Lesbian Caribbean Cruise 2018
April 2 - 9, 2018

If you thought our 40th anniversary celebrations were big, wait till you see our 45th! We're taking it up a notch! Get ready for a star-studded entertainment lineup of comedy and music that spans five decades. With a brand new ship, the Celebrity Summit (with the first American woman captain at the helm), and 2,100 women of Olivia, this cruise is going to be EPIC! We've customized a new itinerary for this celebration. Starting in Fort Lauderdale, we'll visit our own private island on Labadee; then continue to the turquoise beaches of Punta Cana; we'll visit tranquil St. Croix; then spend the day in dreamy St. Lucia; and our cruise will disembark in San Juan. Relax. Rejuvenate. Snorkel. Swim. Explore. Revel in music and comedy. You don't want to miss this celebration!
Venice to Athens All-Lesbian Mediterranean Luxury Cruise
October 6 - 13, 2018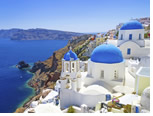 Eight days. Six magnificent destinations. One epic journey with memories that will last a lifetime, all in the company of 650 women of Olivia. Cruise through the Adriatic and Aegean, where each day and night has been created to bring you all the riches of this fabled region. On an exploration bookended by the iconic cities of Venice and Athens, you'll discover intricate Venetian canals and the ancient ruins of the Acropolis. Explore the medieval warrens of Dubrovnik, walking the entire fortified wall for amazing views. Delight in the beauty of Chania, with its mix of Venetian, Byzantine, and Ottoman architecture. Witness one of the most beautiful sunsets in the world from Santorini, and enjoy the postcard scene of Mykonos, with its whiter-than-white houses and vibrant bougainvillea.
Costa Rica & Panama Canal All-Lesbian Luxury Cruise 2019
January 12 – 19, 2019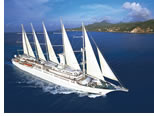 Visit beautiful Costa Rica and Panama on board the intimate, 148-passengers ship, the ms Wind Star. Renowned as the Eighth Wonder of the World, marvel as your ship is raised, then lowered, 85 feet to sail gracefully through three massive locks in the Canal. This small ship will anchor in ports the large ships cannot go, so you will find less crowds and more empty beaches to enjoy. This luxurious Wind Star vessel feels like you are on your own private yacht. Join us on this once-in-a-lifetime voyage!
Whales & Sea of Cortez All-Lesbian Mexico Adventure 2019
February 16 – 23, 2019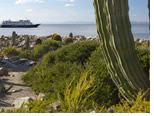 Often referred to as Mexico's Galápagos, Baja California Sur in Mexico has one of the richest populations of sea life in the world. In true expedition style, experience the luxury of a flexible itinerary on a very beautiful ship, complete with a hot tub, sauna and a masseuse! Not only is this the best time to view a variety of sea life in the Sea of Cortez, it is the BEST time to view gray whales and their babies; the whales have so much human curiosity and can come right up to the boats to be touched. With onboard naturalists to help us further learn about the wildlife, we will whale-watch, hike, swim, kayak, paddle board, snorkel with sea lions, and bird-watch.
Caribbean All-Lesbian Cruise 2019 - Caribbean, Bermuda & New York
April 27 – May 5, 2019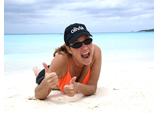 Join us on a magical 8-night all-lesbian cruise (for the price of 7 nights) as we set sail from San Juan, Puerto Rico to Antigua, St. Kitts, and Tortola, BVI in the Caribbean, and continue up the coast to the white-sand beaches of Bermuda before ending in iconic New York City, all aboard the Celebrity Summit. The balmy Caribbean days will make for warm spring nights in Manhattan, allowing you to stay an extra day (or three) to enjoy the best the city has to offer!