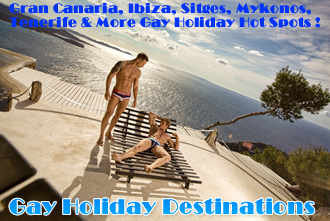 Rome to Barcelona All-Gay Mediterranean Cruise 2018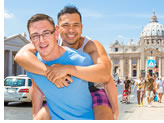 Set a new course for fun and adventure with Europe's hottest all-gay cruise next summer. Explore the stunning coasts of Italy, France, and Spain with 2100 guys from around the world onboard the spectacular Celebrity Constellation. In seven magical days, we'll dazzle you with the world's greatest outdoor parties, sensational entertainers, awesome places to play, and five beautiful ports.

Best of all, Atlantis has scheduled this cruise to perfectly match the legendary Circuit Gay Festival Water Park party in Barcelona – the perfect ending to a spectacular journey!

Exotic places meet endless fun when 2100 guys from over 50 different nations come together for a remarkable experience that simply doesn't exist on land. The Atlantis Med cruise creates a unique and diverse setting to make new friends, revel in our parties and shows, and discover beautiful places along the way. All at our lowest fares ever in Europe – starting at just $1199!

Rome to Barcelona All-Gay Mediterranean Cruise 2018
August 4 - 11, 2018
Koningsdam Caribbean RSVP All-Gay Cruise 2018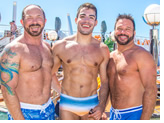 Experience the newest RSVP Caribbean gay cruise! It all starts with the newest state-of-the art cruise ship sailing three idyllic Caribbean islands. Imagine the joys of discovering new friends and reconnecting with familiar faces in a warm, welcoming gay and lesbian setting. Marvel at a spectacular entertainment lineup offering more variety than ever. Revel in parties designed just for you. And add a sprinkle of magical silliness just for fun.

This is the new RSVP Caribbean All-Gay Cruise. And you're invited to experience it all in 2018!

Koningsdam Caribbean RSVP All-Gay Cruise 2018
February 11 - 18, 2018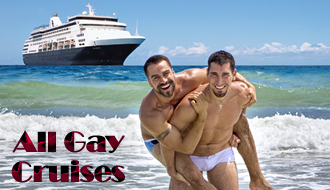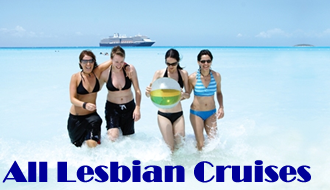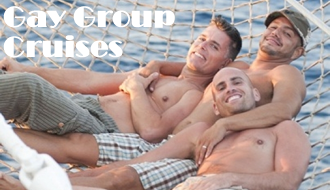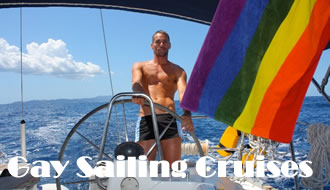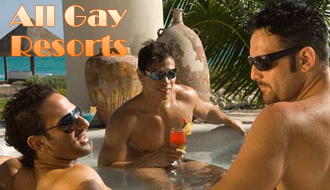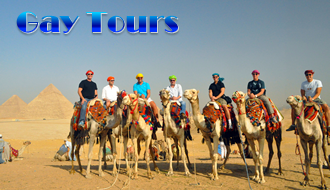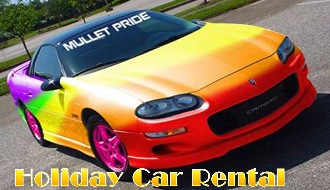 Croatia Southern Dalmatia All-Gay Cruise & Tour 2018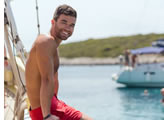 Join up to 36 gay men on this cruise that caresses the turquoise blue waters of The Dalmatian Coast. From the comfort of our private yacht – the MV Avangard – we'll see splendid coastlines, explore national parks, wander through medieval towns, and plunge into the balmy waters of the Adriatic. Your OUT Adventures Concierge team will also give you ample opportunities to socialize, explore, and dine at Croatia's best restaurants.
• Explore historic monuments & dance the night away in Zagreb • Wander through cascading waterfalls in Plitvice Lakes National Park • Daily dips in the crystal blue waters of the Adriatic Sea • Lounge on the upper deck of our Private Yacht • Enjoy Roman architecture in Split • Savour Croatian wines in Korcula • Stroll the medieval walls surrounding old Dubrovnik • Channel your inner celebrity in Hvar

Croatia Southern Dalmatia All-Gay Cruise & Tour 2018
July 20 - 28, 2018
Italy & Greek Isles - Europe's Largest All-Gay Cruise 2018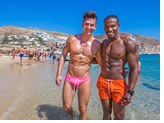 Get onboard the largest gay cruise Europe has ever seen with our all-new adventure on the massive 3000-guest Celebrity Reflection. Explore the best of Italy and the Greek Isles as we sail from Rome to some of the most beautiful islands in the world – including an overnight in stunning Mykonos. Onboard we'll dazzle you with endless stellar entertainment, the world's best outdoor parties, and more fun than you ever imagined.

With over 3000 guests joining us from over 50 different nations, the Atlantis Med gay cruise has become the largest and most diverse gay experience in the world. Over half of our 3000 guests are from Europe, with large groups from Australia, Brazil, and beyond. It's a unique place to revel together, take pride in who we are, and have fun along the way. In 2018, we're thrilled to create a brand new experience on the largest we've ever sailed in Europe!

Europe's Largest All-Gay Cruise 2018 - Italy & Greek Isles
August 21 - 31, 2018
TropOut Phuket, Thailand All-Gay Resort Holidays 2018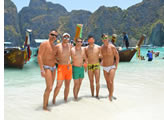 TropOut – the festival for the modern gay traveller – in 2018 is heading back to Phuket, Thailand bigger and even better! So much more than a traditional 'resort holiday', TropOut gay resort week is filled with opportunities to Chill, Party & Explore in a tropical paradise with guys from all over the globe in stylish settings. Come join us in tropical Phuket and experience it all!
For the 2018 edition of TropOut Phuket, we have scheduled parties at Phuket's most exclusive venues, including Café del Mar, Dream Beach, Majestic Chalawan & Level 1.
Thailand offers unbelievable cultural and sightseeing opportunities- during the week you'll have the opportunity to explore secluded islands surrounded by the most turquoise water, learn to cook from Thai chefs, and be blessed by monks.
TropOut Gay Thailand - Chill! Party! Explore!

TropOut Phuket, Thailand All-Gay Resort Holidays 2018
April 15 - 22, 2018
The Cruise European Gay Cruise by La Demence 2018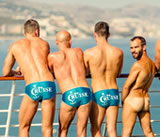 Treat yourself to a gay vacation of a lifetime, and join us on European gay cruise Produced by La Demence! The stunning Mediterranean Sea with its cultural cities, rugged coastlines, white sandy beaches and delicious food, will be your ideal summer destination in 2018. The unique ports of call, and the best parties at sea with an international crowd, make this an incredible European gay cruise! The Cruise, is the best gay holiday experience ever!
Departing from Barcelona, The Cruise by La Demence 2018, on the newly renovated MS Sovereign will set sail to bustling Sicily, passing by Medieval Malta and glitzy Mallorca, before ending back in Barcelona.

Experience our friendly village atmosphere in a custom-tailored holiday you won't find anywhere else. Create moments and encounters you will remember the rest of your life. Exciting ports of call. Wild parties and new friends. Quiet moments alone with the sea. Open yourself each day to new surprises.

A rich palette of possibilities has been carefully assembled for you: fabulous shore visits, good food, dozens of on-board activities, entertainments and parties, plus always the option to sit back and do absolutely nothing.

On The Cruise, we set up the canvas and hand you the brush, so you can paint the perfect holiday by following your own inspiration, each moment.

The Cruise European Gay Cruise by La Demence 2018
July 9 - 16, 2018
New European Summer Danube River Gay Cruises 2019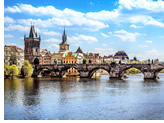 There's no better way to experience Eastern Europe than on a Brand g riverboat cruise. For summer 2019, we'll be offering Upper Danube (Prague, Vienna, Budapest) and Lower Danube (Budapest, Belgrade, Bucharest) back-to-back river cruises! Discovery, friendship, style and comfort all come together for the perfect all gay vacation. Your all gay adventure begins with two nights hotel and guided sightseeing in Prague, the "Jewel of Eastern Europe." One of Europe's best-preserved cities, Prague's medieval center remains a beautiful mixture of cobblestone pathways, guilded towers and gothic catherdrals. From Prague we travel to one of Europe's most fabled rivers, the Danube. On board the ms Amadeus Queen, you will be pampered by a crew of forty in an atmosphere of total relaxation. With this great riverboat, we've created an itinerary that includes the two best Eastern European cities which have become prime destinations for gay and lesbian travelers.
These all-gay cruise vacations has it all—historic sites, charming towns, world-class wine and cuisine and more!

Prague & Legendary Danube All-Gay River Cruise 2019
August 11 - 20, 2019

Budapest to Bucharest All-Gay Danube River Cruise 2019
August 20 - 29, 2019