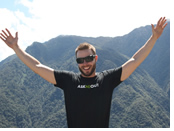 Take in the ancient and colonial sights of Cuzco • Meet Quechua-speaking descendants of Incas • Experience the reward of hiking the Inca Trail • Explore the impressive ruins of mist-shrouded Machu Picchu • Discover Inca history and culture. Spend a week retracing the steps of the ancient Inca civilisation.
Explore Cuzco's maze of ruins and cobblestone streets and discover the fascinating colonial and Inca histories that have visually impacted this fascinating town. Rise early to join our expert local guides and porters for a challenging hike along the Inca Trail to Machu Picchu. Watch the sun rise over the enigmatic ruins and get lost exploring these crumbling structures, an experience that is sure to take your breath away.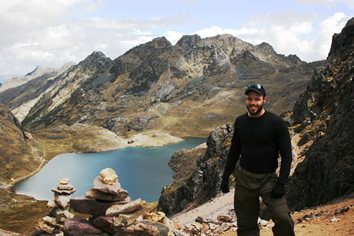 Physical Rating
Be prepared for some serious physical activity. This may be treks of up to 6 hours per day in steep terrain, or extended bike rides of more than one day. The fitter you are, the more you will enjoy your holiday.
Culture Shock Rating
Expect to rough it every now and again, whether it's very simple group-share accommodation at a homestay, a packed public bus where you are forced to stand, the odd cold shower or an encounter with a squat toilet.
Meals Included
6 Breakfasts, 3 Lunches, 3 Dinners
Please note breakfasts are often simple (bread, butter, jam, coffee/tea and juice would be most common).
Accommodation
Hotels (3 nts), camping (3 nts)
Transportation
Train, minibus
Group Size
Minimum 1 passenger
Departure
Departure is guaranteed
Budget
Allow USD $140 for meals not included.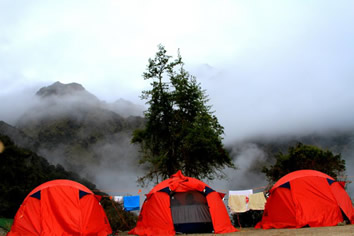 Days 1-2 - Cuzco, Peru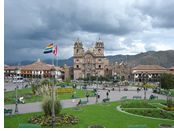 Get acquainted with Cuzco, once the heart of the Inca empire. Before beginning the trek, adjust to the altitude by discovering the town's mix of Spanish colonial-style architecture, Inca ruins and Baroque churches. Unravel the history of Peru in these fascinating city streets or, for a change of pace, head to the central market and browse the stalls alongside the Quechua-speaking Inca descendants. Here it's possible to pick up some alpaca goods, magic charms or colourful Andean handicrafts.
Days 3-6 - Inca Trail / Machu Picchu / Cuzco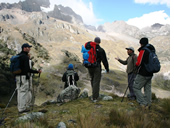 Hike the historic Inca Trail, a demanding journey that is incredibly rewarding, as it passes through amazing and diverse scenery dotted with ancient ruins. Trek over high mountain passes, camp out in the wilderness, and gain an appreciation for Peru's varied terrain.
Rise early on the last day and climb the steps to the Sun Gate to see the ruins of awesome Machu Picchu - an unforgettable spectacle. Spend the day exploring this huge archaeological site before resting weary legs on the journey back to Cuzco.
Day 7 - Cuzco, Peru
It's well worth spending some extra time in Cuzco to soak up more Inca culture and history. Perhaps explore the surrounding hills by mountain bike or join one of the many jungle adventure tours that depart from the city.