Celebrity Silhouette
Ship Facts
Occupancy: 2886
Tonnage: 122,400
Length: 1047 feet
Beam: 121 feet
Draught: 27 feet
Cruisespeed: 24 knots
Inaugural Date: Jul 23, 2011
Adventure Bears Western Caribbean Gay Group Cruise 2018
7 nights from/to Fort Lauderdale, Florida, United States
February 18 – 25, 2018
Celebrity Cruises Silhouette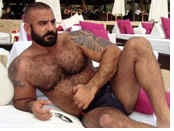 Join Adventure Bears gay group as we sail to Western Caribbean on the luxurious Celebrity Silhouette
. For five consecutive years, Celebrity has been voted number one premier cruise line by Travel & Leisure magazine. Once onboard you will see why.
During our seven day sailing we will explore four ports and two relaxing days at sea. We stop in Key West where we can enjoy many sights including Ernest Hemmingway's home and Duval Street. In Costa Maya, Mexico visit ancient Mayan ruins like Tulum or spend time at some of the most beautiful beaches anywhere. Cozumel is known for amazing snorkel & scuba.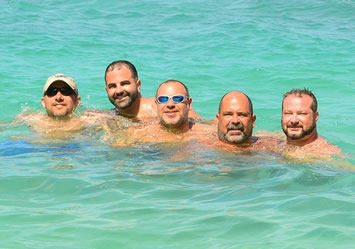 With the Peso recently being devalued, Mexico is now a shoppers delight. Our final stop will be Grand Cayman with it's pristine beaches and clear turquoise hewed sea. You will even have a chance to go to Hell, a cute little town known for a group of short, black limestone formations.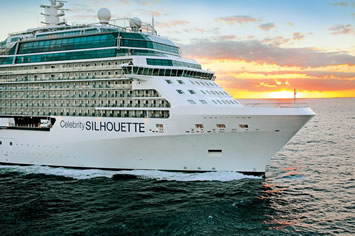 Your Ship - Celebrity Silhouette
Celebrity Silhouette
deliver a cosmopolitan style coupled with high design features and stunning interior spaces. 85% of the staterooms feature sweeping veranda views, and there are specialty dining venues that rival any 5-star restaurants on land or at sea! Superior service, a myriad of enriching activities on board, and stunning entertainment are hallmarks of this remarkable ship. Guests can also enroll in the AquaClass, where they'll be treated to spa programs available only to them! Prepare for an unprecedented ship experience!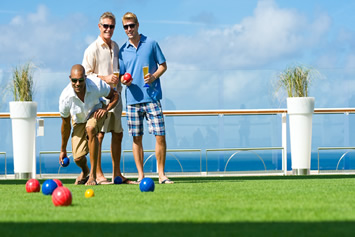 Activities on Celebrity Silhouette
On the Celebrity Silhouette, expect the unexpected - and get ready to have a great time! The ship has its own Lawn Club, which has freshly manicured grass lawns located on the highest deck of the ship! All outdoors, all your favorite lawn activities, and great company - all the time! Feel the grass between your toes and you'll know - it feels like home!
Check out the Sky Observation Lounge for a birds-eye view of the ship and your glorious ocean surroundings! The floor-to-ceiling windows here will make any sunset a remarkable experience! Relax poolside, or treat yourself to a day at the AquaSpa - it's up to you!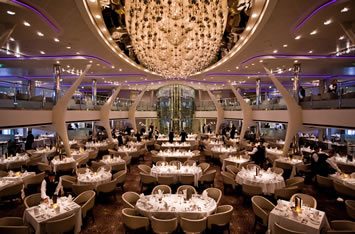 Dining / Food on Celebrity Silhouette
Celebrity Silhouette will "wow" your tastebuds. Apart from the regular dining options - which all feature delicious menus and food prepared to order - the ship has three specialty restaurants! The Murano Restaurant is a venue that blends Classic and Modern continental cuisines to create a savory multi-course meal, which can be paired with any of the wines from its superb wine list.
The Tuscan Grille Restaurant will provide you with the ultimate grill experience at sea. This sophisticated steakhouse features panoramic views, fine Italian wines, and delicious food. The Blu Restaurant is the exclusive dining venure for all AquaClass guests - it has a spa environment with fare fit for a spa - healthy meals, served in a sophisticated and soothing atmosphere.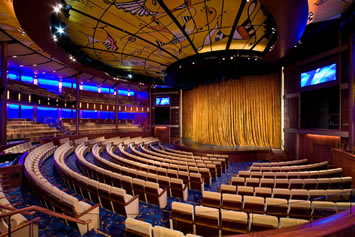 Entertainment on Celebrity Silhouette
The Celebrity Silhouette is full of amazing surprises - and the day doesn't end when the sun goes down! The night begins! Head over to Celebrity Central, where you can catch a movie, a comedy show, or even a live Broadway-esque performance! Cellar Masters is a relaxed atmosphere where you can enjoy great company, sample great wines - and learn about their origins too!
Don't forget, the ship also has its' own nightclub! Go dance as the DJ plays your favorite songs, or relax at one of the ship's bars or lounges! If you're feeling lucky, check out the casino and play your favorite card games and slots!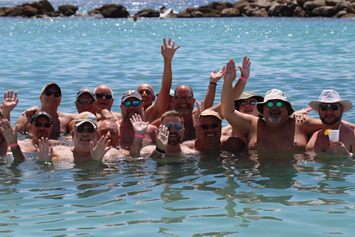 Adventure Bears Gay Cruise
Adventure Bears provides a stress free, fun, upscale memorable vacation experience and gives like-minded gay men an opportunity to make lasting friendships. You can choose be social and active or just chill out and relax. Our cruises will appeal to the more relaxed yet fun loving guys.
We offer the best of both worlds with rates far lower than gay chartered ships. Enjoy exotic ports of call, exclusive group on-board activities, entertainment, and of course outstanding cuisine and service. We also offer our own private shore excursions available only to our guests.
In order to participate in our events you must make reservations with us. Unfortunately people booked through a different source cannot be included as part of our gay group.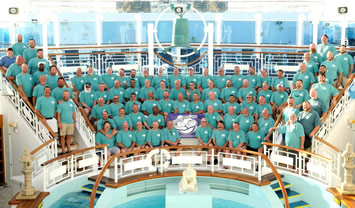 Adventure Bears Western Caribbean Gay Group Cruise Itinerary


Date

Port

Arrive

Depart

18 Feb
Ft. Lauderdale, Florida
4 PM
19 Feb
Key West, Florida
7 AM
5 PM
20 Feb

Day at Sea!

21 Feb
Costa Maya, Mexico
8 AM
5 PM

22 Feb

Cozumel, Mexico
7 AM
4 PM
23 Feb
George Town, Grand Cayman
10 AM
6 PM

24 Feb

Day at Sea!

25 Feb
Ft.Lauderdale, Florida
7 AM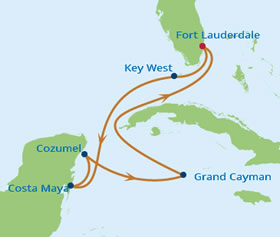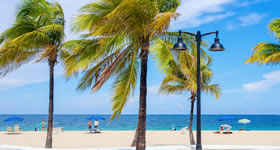 Day 1, Day 8 - Fort Lauderdale, Florida, US
America's Venice has everything you need to float your boat. Beachcomb its placid shores, get up close to alligators on an airboat ride in the Everglades or tour its canals by boat.
Fort Lauderdale lies along the Atlantic Ocean at the mouth of the New River, 25 miles north of Miami. Its warm tropical weather attracts many people throughout the year. For sun-worshippers, the city has six miles of beaches. There are also many recreational waterways with extensive boating facilities, access to every conceivable watersport, a variety of fascinating museums and trendy restaurants, and an array of entertainment venues.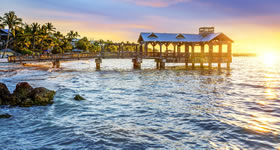 Day 2 - Key West, Florida
Spain, Cuba and the Bahamas inform this cultural potpourri – not forgetting key lime pie! Snorkel at Coral Reef State Park, or visit Hemingway's house to see descendants of his 6-toed cats.
Ernest Hemingway made wild, colorful Key West his home, and you will want to do the same. Home to modern-day adventurers, artists and poets, the island's charming Old Town teems with restaurants, bars and unique shops. Add pristine coral reefs, coconut palms and a laid-back attitude that's truly contagious, and it's easy to see why so many visitors to Key West never leave.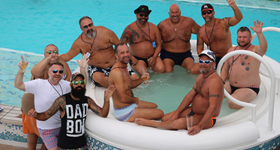 Day 3 - Day at Sea!
This day is yours to do as much or as little as you like. A day at sea is the perfect time to explore our one-of-a-kind Lawn Club. Relax in the sun, enjoy a drink, or even a picnic, all with real grass between your toes.
Take a Celebrity iLearn class and bring your vacation photos to life. Catch some sun at the pool where butlers keep you refreshed with chilled towels and sorbets. Schedule a stone massage at the Canyon Ranch SpaClub®. Join a yoga class in the fitness center with floor-to-ceiling views of the sea. Take a food-and-wine-pairing workshop to step up your culinary game.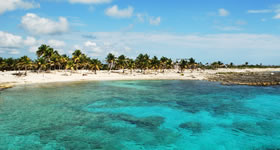 Day 4 - Costa Maya, Mexico
Best known for its tropical jungles, idyllic beaches and translucent lagoons, Costa Maya is a dream destination for outdoor recreation. You'll find everything from snorkelling to jungle treks.
Costa Maya boasts beautiful beaches on the Caribbean Sea, which is ideal for divers and snorkelers alike who enjoy exploring the beautiful Banco Chinchorro coral reef that lies just off the coast. History buffs will surely love exploring the lesser-known Mayan ruins, Cacchoben and Kohunlich; meanwhile there's something for everyone at the new shopping mall, which, while great for shopping, also features a central plaza with saltwater pools and 'swim-up' bars.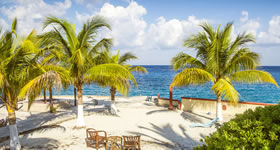 Day 5 - Cozumel, Mexico
The 'Island of Swallows' is as rich in Mayan culture as in wildlife. Glass-clear waters around coral reefs offer you a world-class encounter with majestic eagle rays.
The Conquistadors first saw Mexico from the shores of Cozumel while searching for gold. Today, visitors to the island continue to seek out gold and silver jewelry in the shops of San Miguel while having a great time in its many local bars and restaurants. Plus, the waters around Cozumel's sheltered coral reefs make this one of the best snorkeling areas in the world.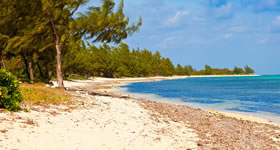 Day 6 - George Town, Grand Cayman
Grand Cayman's largest island is the perfect spot to soak up the sun and unwind. At Stingray City, you can snorkel, scuba dive, or handfeed friendly stingrays.
Grand Cayman is one of a group of three magnificent tropical islands Christopher Columbus called "Las Tortugas" (the turtles) for the sea creatures he found in the ocean water. The designation did not endure, however, for on later maps the islands were labeled the Caimanau, the Carib Indian word for "crocodile." The name "Caimanas" refers inaccurately to the iguanas native to the islands, which were perhaps at one point mistaken for crocodiles. Among other attractions, visitors to the island will enjoy learning about the turtles, visiting the town of Hell, exploring Seven-Mile Beach and enjoying the undersea world.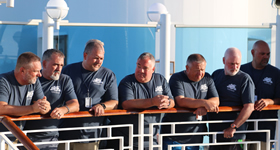 Day 7 - Day at Sea!
This day is yours to do as much or as little as you like. Experience the pools, spas and more onboard your ship.
Onboard Celebrity Cruises, dining in one of our speciality restaurants is a must. Why not try Murano? Sumptuous surroundings, impeccable service, and outstanding French cuisine. Catch some sun at the pool where butlers keep you refreshed with chilled towels and sorbets. Schedule a stone massage at the Canyon Ranch SpaClub®. Join a yoga class in the fitness center with floor-to-ceiling views of the sea.
Guests: 2,886 • Gross Tonnage: 122,400 • Length: 1047' • Beam: 121' • Draft: 27' • Cruising Speed: 24 knots
Adventure Bears Western Caribbean Gay Group Cruise Rates

11 - Interior Stateroom
(Decks 7-9)
Staterooms with ample living space, including a sitting area and a flat screen TV. Two beds that together form a Royal King, 1,84 x 2m. Private bathroom and resting area (13m2 to 16m2). Features: mini bar, individual bathroom, heating system, tv, etc.
$ 949

9 - Interior Stateroom
(Decks 9 & 10 midship)
Staterooms with ample living space, including a sitting area and a flat screen TV. Two beds that together form a Royal King, 1,84 x 2m. Private bathroom and resting area (13m2 to 16m2). Features: mini bar, individual bathroom, heating system, tv, etc.
$ 969

7 - Ocean View Stateroom
Ocean View Stateroom: Ocean View Staterooms include a large window and comfortable lounge area, making them the perfect place to sit back and enjoy the view. Whether it's a breathtaking seascape or the first glimpse of your next port of call, a room with a view adds so much to your cruise.
$ 1,249

2B - Balcony Stateroom
(Decks 6 & 7 midship)
Spacious staterooms located throughout the ship—each with its own private veranda. Two beds that together form a Royal King, 1,84 x 2m. Private bathroom and resting area (18m2). Enjoy the magnificent views of the sea from your big private balcony (5m2). Features: mini bar, individual bathroom, heating system, tv, etc.
$ 1,479

C3 - Concierge Class Balcony Stateroom
(Decks 9 & 10 aft)
Our meticulously thought out Concierge Class staterooms, where the little details make a world of difference, are now even better. Featuring new services, amenities, and exclusive events, step inside and discover a room that's so much more than a room—it's an experience. Concierge Class staterooms are well-appointed, personal retreats which are located in some of the most-desirable locations on the ship.
$ 1,529

C2 - Concierge Class Balcony Stateroom
(Deck 10 midship)
Our meticulously thought out Concierge Class staterooms, where the little details make a world of difference, are now even better. Featuring new services, amenities, and exclusive events, step inside and discover a room that's so much more than a room—it's an experience. Concierge Class staterooms are well-appointed, personal retreats which are located in some of the most-desirable locations on the ship.
$ 1,569

All prices are per person, based on double occupancy, and include all meals, accommodations and entertainment!

Other cabin categories are available on request!

Taxes of $180.93 pp, Pre-Paid Gratuities: $90.65 per person, and optional insurance are additional.

First deposit $400 per person is required upon booking, Full payment is due on or before November 10, 2017

GO Big! Book an Oceanview stateroom or higher and get two of the following: a complimentary Classic beverage package, complimentary gratuities, unlimited onboard internet, or an onboard credit of $300 per stateroom!

GO Best! Book an Oceanview stateroom or higher, and for only $45 per person, per day extra, receive all of the following: a complimentary Premium beverage package, complimentary gratuities, unlimited onboard internet, or an onboard credit of $300 per stateroom!

Suite deal! Book a suite and get all of the complimentary perks at no additional charge!

GO promotions are capacity controlled and offer may be withdrawn at any time without prior notice.

Optional shore excursions will be offered.

Prices are cruise only and DO NOT INCLUDE return airfare! Please ask for airfare add-ons back to your home city.

Rates are only an example of starting rates and are subject to availability.

Also included are the traditional Adventure Bears activities, subject to minimum participation.

Please ask for further details.

Special Airfares








Pre-Cruise Hotels







Post-Cruise Hotel