Royal Princess
Ship Facts
Gross Tonnage: 141,000
Length: 1,083 feet
Beam: 155 feet
Draught: 28 feet
Guests: 3,600
Crew: 1,346
Staterooms: 1,780
Decks: 17
Cruise Speed: 22 kts
Ships Registry: Bermuda


Adventure Bears Mediterranean Gay Group Cruise 2017
7 nights from Athens, Greece to Barcelona, Spain
July 15 – 22, 2017
Princess Cruises Royal Princess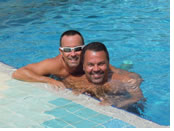 We invite you to join first Adventure Bears Mediterranean cruise on the luxurious Princess Cruises Royal Princess. Our seven night sailing begins in Athens and ends in Barcelona. Along the way we will stop in several exciting ports of call. We will visit four exciting and varied ports of call. Our first stop is the dramatic Greek island of Santorini. We then visit Kotor in the country of Montenegro.
Kotor is simply amazing. Unknown by many Americans but is a favorite destination for Europeans. In Messina, Sicily we can see further Roman ruins as well as great beaches. Our final stop is Naples, Italy which we use a starting point to visit the exquisite Amalfi Coast, the ruins of Pompeii or the island of Capri. What an itinerary!!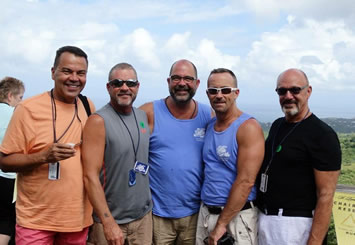 Europe beckons with glorious history, fabled cities and spellbinding beauty. In the shadows of epic monuments, you will discover storybook towns hidden behind medieval walls, timeless gems and a taste of la dolce vita. Cruise to Europe's most enchanting ports of call and discover with Princess the lands of legends and kings.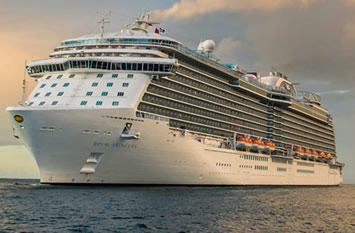 Your Ship - Royal Princess
The Royal Princess captures the very essence of premium cruising. Even more so after her recent dry dock where she was enhanced with new amenities, not available on most other ships in the fleet. Now you can enjoy craft beers and comfort food in the new Salty Dog Gastropub. Or fresh, frozen cocktails poolside. Shimmering in sophistication from bow to stern, she'll exceed your expectations as soon as you step aboard. Delight in your choice of many exceptional dining venues. Relax in chic and spacious accommodations. With every imaginable comfort, along with Princess's unrivaled guest services, you are bound for an unsurpassed experience no matter your destination.
Guests will be amazed by the exciting new features and amenities that Princess Cruise Lines has included in their latest flagship. Among the new additions, passengers will enjoy the SeaWalk and SeaView bar - an enclosed walkway that extends from the top deck and includes a cantilevered bar with glass floors and gorgeous ocean views! There is an upper-deck pool designed exclusively for adults to enjoy, with special private cabanas and a kind of serenity you won't find at the other pools. The ship also boasts the largest top-deck swimming pool in the Princess fleet, with its own dazzling evening water and light show! The atrium on the magnificent Royal Princess is even larger and features additional entertainment and casual dining options, too. Another great addition to this ship is that every outside stateroom has its own balcony!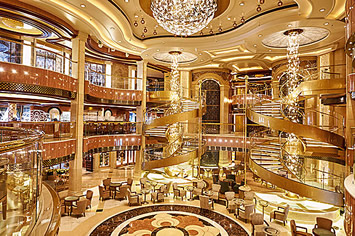 Activities on Royal Princess
Explore the magnificent Royal Princess and you will discover that there are so many activities to enjoy that you won't know where to begin! The Movies Under the Stars® screen on this ship is the largest in the fleet, so you can enjoy first-run movies on deck; The SeaWalk and SeaView Bar offer an exciting view of your surroundings and the ocean. The ship boasts several pools, including one top-deck pool that is the largest in the fleet, as well as a spa, fitness center, and much more.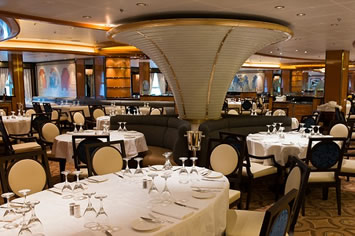 Dining / Food on Royal Princess
Whenever you're hungry, you'll be tantalized by a variety of tempting aromas wafting from each of the restaurants and dining spots on Royal Princess. Experience delicious cuisine prepared specially for you from scratch, no matter if you opt to dine in one of the formal dining rooms or at a casual venue!
Guests can choose to eat in the privacy of the Chef's Table Lumiere, the ship's traditional dining room where you'll be assigned a set time and table to enjoy your meal at each time you go. If you'd rather a more flexible schedule, there are two forward dining rooms that offer a special menu - and you can eat whenever and with whomever you'd like.
The specialty restaurants on Royal Princess offer menues that reflect regional cuisines from around the world, and the dishes are made with the freshest ingredients. Guests can choose from Sabatini's, an Italian restaurant, as well as the Crown Grill (a steak and seafood restaurant), as well as many others!
The Horizon Court is a more casual option, as it's an expanded top-deck buffet. There's also the Pastry Shop, Alfredo's Pizzeria (with hand-tossed Neapolitan-style pizza), and the Ocean Terrace (a new seafood bar). Casual options also include International Cafe, which offers fresh pastries paninis and cookies, as well as Vines (a wine, sushi and tapas bar), not to mention the Gelateria - a perfect place to cool off with rich, creamy gelato.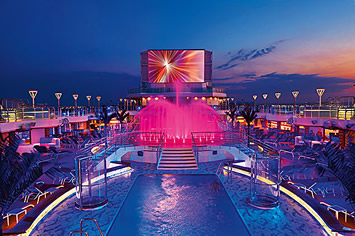 Entertainment on Royal Princess
Each evening on the Royal Princess will be an exciting adventure. Enjoy dazzling performances, Movies Under the Stars, and much more.
The Atrium on Royal Princess promises to be the heart of the party, with several exciting venues for drinks and entertainment. Guests can relax in Bellini's, a cocktail bar with an Italian inspiration, or the Wheelhouse Bar, which has live piano entertainment and a club-like atmosphere.
Crooner's Lounge and Bar is another intriguing option, offering 75+ varieties of martinis, as well as entertainers who offer a lively performance at dueling glass pianos! Royal Princess promises to offer the best in entertainment.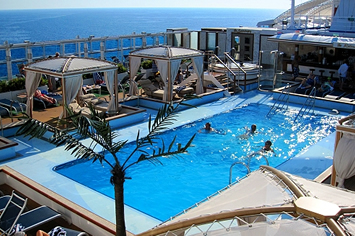 Adventure Bears Gay Cruise
Adventure Bears provides a stress free, fun, upscale memorable vacation experience and gives like-minded gay men an opportunity to make lasting friendships. You can choose be social and active or just chill out and relax. Our cruises will appeal to the more relaxed yet fun loving guys.
We offer the best of both worlds with rates far lower than gay chartered ships. Enjoy exotic ports of call, exclusive group on-board activities, entertainment, and of course outstanding cuisine and service. We also offer our own private shore excursions available only to our guests.
In order to participate in our events you must make reservations with us. Unfortunately people booked through a different source cannot be included as part of our gay group.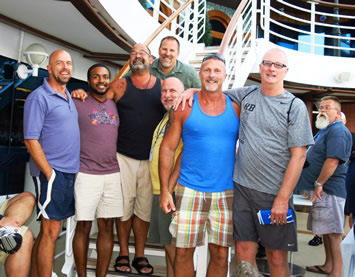 Adventure Bears Mediterranean Gay Group Cruise Itinerary


Date

Port

Arrive

Depart

15 Jul
Athens (Piraeus), Greece
7 PM
16 Jul
Santorini, Greece
7 AM
7 PM
17 Jul

Day at Sea

18 Jul
Kotor, Montenegro
7 AM
3 PM

19 Jul

Sicily (Messina), Italy
12 PM
8 PM
20 Jul
Naples, Italy (for Capri & Pompeii)
7 AM
7 PM

21 Jul

Day at Sea

22 Jul
Barcelona, Spain
5 AM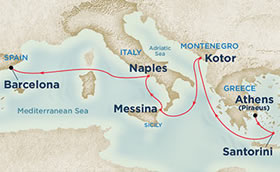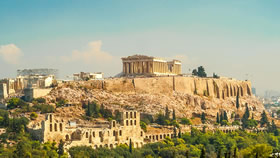 Athens (Piraeus), Greece
The past maintains a vibrant presence in the cradle of Western civilization. Atop the Acropolis, the serene Parthenon sails above the commotion of the modern city. The tragedies of Aeschylus, Sophocles, and Euripides were performed in the Theater of Dionysus at the foot of the Acropolis. On Pnyx Hill, citizens of a fledgling democracy gathered to cast their votes on Athens' destiny. Then there is the hustle and bustle of the modern city, a metropolis of 4.5 million that spreads out from the foot of Mt. Lycabettus and across the plain. Packed with busy shops and lively tavernas, modern Athens is a colorful counterpoint to classical Greece.
Piraeus is the port city for Athens and has been Athens' port of entry for over two millennia.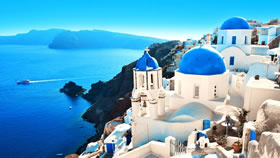 Santorini, Greece
Did the catastrophic volcanic eruption that ravaged Santorini circa 1600 B.C. destroy Crete's ancient Minoan civilization - and give birth to the myth of Atlantis? In 1967, archaeologists on Santorini unearthed the remains of a Bronze Age city that may have been home to as many as 30,000 people. Whether the Lost Continent of Atlantis is rooted in myth or reality, an undisputed fact remains. The eruption created a caldera - and one of the most dramatic land and seascapes in the entire Mediterranean. On Santorini, whitewashed buildings cling to vertiginous cliffs that plunge to a turquoise sea. Part of the Cyclades Archipelago, the three-island group of Santorini, Thirasia and uninhabited Aspronisi present the traveler with unforgettable vistas.
The island has had a number of names throughout history - from Strongyle or "Round" to Thera in honor of an ancient hero. Santorini is more recent and stems from the island church dedicated to St. Irene - Santa Rini to foreign sailors.
Note: Santorini is an anchorage port: passengers transfer to shore via shore tender.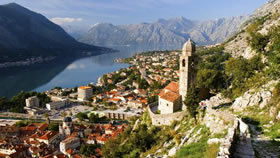 Kotor, Montenegro
Kotor lies at the head of Boka Bay. Bordered by towering limestone cliffs, the winding bay is actually Southern Europe's longest and most dramatic fjord. The port itself is a medieval gem: its narrow, asymmetrical streets are lined with ancient stone houses, old palaces, and churches dating from the 12th century. Kotor is also your gateway to the cultural and scenic wonders of Montenegro, from the old royal capital at Cetinje to the marshes and wildlife of Lake Skadar National Park.
Kotor is an anchorage port. Passengers transfer to shore via ship's tender.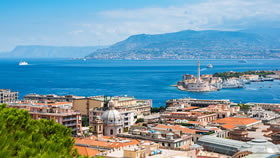 Sicily (Messina), Italy
Messina has played a major role in European history since its founding as a Greek colony in the 8th century B.C. During the Roman Empire, the city was a major port and commercial center, during the Middle Ages, Messina was the major port of departure for Crusaders. History has also left its scars: a massive earthquake leveled much of the city in 1908 and the World War II campaign for Sicily devastated Messina. Yet Messina emerged from that devastation with some of its historic treasures intact, including the 12th-century Annunziata dei Catalani Church. Messina is also your gateway to the rugged beauty of southeast Sicily, from the seaside resort of Taormina to Mt. Etna.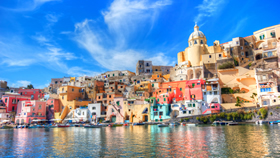 Naples, Italy (for Capri & Pompeii)
Italy's third-largest city, Naples is a bustling metropolis famed for it stately buildings, crowded streets, pizza - and notoriously bad traffic. However, this beautiful city is rich in centuries-old culture and customs. Naples is also your gateway to the Isle of Capri, the fabled Amalfi Coast and the ruins of Pompeii, buried in ash by the cataclysmic eruption of Mt. Vesuvius in 79 A.D.
Naples boasts an ideal location, with both the ruins of Roman cities and the stunning Amalfi Coast in easy reach.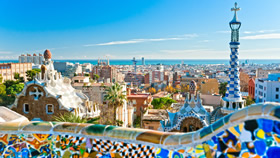 Barcelona, Spain
The 1992 Summer Olympics revealed to the world what Europeans and seasoned travelers already knew - Barcelona is one of the world's greatest treasures. Vibrant and earthy, commercial and cultural, this city of two million residents is the capital of Spain's autonomous region of Catalonia. Stroll along the wide, tree-lined promenades of Las Ramblas and marvel at the spires of Gaudi's Basilica La Sagrada Familia. Or visit the former Olympic Ring on the hill of Montjuic - also home to world-class parks, fountains and museums. Barcelona, which nurtured such artistic giants as Picasso, Dali, Miro and Casals, is definitely a traveler's paradise.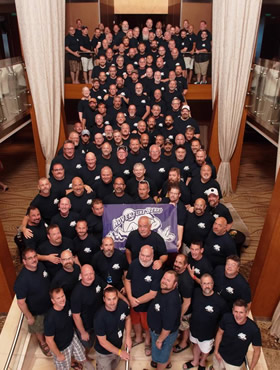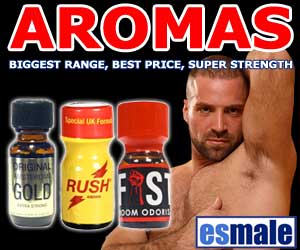 Guests: 3,600 • Crew: 1,346 • Gross Tonnage: 141,000 • Length: 1,083' • Beam: 155' • Draught: 28' • Guest Cabins: 1,780 • Registry: Bahamas

Adventure Bears Mediterranean Gay Group Cruise Rates

IB - Interior Stateroom
The Interior stateroom is approximately 166 to 175 square feet and richly appointed with fine amenities. Twin beds that convert to a queen size bed; Private bathroom with shower; Shampoo, conditioner, body lotion; 100% Egyptian cotton linens; Satellite TV, refrigerator, hair dryer, safe, closet, phone and desk; 110V, 60-cycle alternating current (AC) with standard U.S. plug fittings; Daily housekeeping service; Evening bed turn-down, chocolates on your pillow
$ 1,269

BB - Balcony Stateroom
The spacious approximately 222 square foot Balcony stateroom is appointed with fine amenities and outstanding views from an approximately 41 square foot private balcony. Balcony with patio furniture; Twin beds that convert to a queen size bed; Private bathroom with shower; Shampoo, conditioner, body lotion; 100% Egyptian cotton linens; Satellite TV, refrigerator, hair dryer, safe, closet, phone and desk; 110V, 60-cycle alternating current (AC) with standard U.S. plug fittings; Daily housekeeping service; Evening bed turn-down, chocolates on your pillow
$ 1,609

DB - Deluxe Balcony Stateroom
Larger than our Standard Balcony staterooms, Deluxe Balcony cabins provide approximately 233 square feet of comfort, and an approximately 41 square foot balcony and includes all the same features of the Balcony stateroom, plus an additional sofa bed for lounging or sleeping a third passenger. Seating area with a sofa bed; Balcony with patio furniture; Twin beds that convert to a queen size bed; Shampoo, conditioner, body lotion; 100% Egyptian cotton linens; Private bathroom with shower; Satellite TV, refrigerator, hair dryer, safe, closet, phone and desk; Daily housekeeping service; Evening bed turn-down, chocolates on your pillow
$ 1,709

MB - Mini Suite with Balcony
The luxurious Mini-Suite offers approximately 299 square feet of comfort and an additional, separate seating area with a sofa bed for lounging or sleeping a third passenger. The spacious balcony is approximately 41 square feet and the bathroom offers a combination tub and shower. Welcome glass of champagne; Separate seating area with a sofabed; Twin beds that convert to a queen size bed; Private bathroom with combination tub and shower; Shampoo, conditioner, body lotion; 100% Egyptian cotton linens; Balcony with patio furniture; Two flat-panel televsions; Satellite TV, refrigerator, hair dryer, safe, closet, phone and desk; Daily housekeeping service; Evening bed turn-down, chocolates on your pillow
$ 1,849

All prices are per person, based on double occupancy, and include all meals, accommodations and entertainment!

Taxes of $190 pp, Pre-Paid Gratuities: $80.50 per person, and optional insurance are additional.

Full suites and Premium Balcony or Premium Mini Suites are available upon request. Please call for triple or quad occupancy rates. Roommate share is not guaranteed on this sailing.

30 % First deposit is required upon booking, Full payment is due on or before April 15, 2017

Optional shore excursions will be offered.

Prices are cruise only and DO NOT INCLUDE return airfare! Please ask for airfare add-ons back to your home city.

Rates are only an example of starting rates and are subject to availability.

Also included are the traditional Adventure Bears activities, subject to minimum participation.

Please ask for further details.

Special Airfares








Pre-Cruise Hotels







Post-Cruise Hotel