Celebrity Equinox
Ship Facts
Occupancy: 2852
Tonnage: 122,000
Length: 1041 feet
Beam: 121 feet
Draught: 27 feet
Cruise speed: 24 knots
Inaugural Date: Aug 08, 2009
Celebrity Revolution: June, 2019


Aruba, Bonaire & Curacao
Caribbean Gay Bears Cruise 2023
8 nights from/to Fort Lauderdale, Florida
October 14 – 22, 2023
Celebrity's Equinox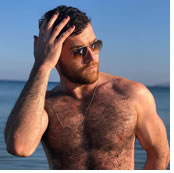 The sun-kissed shores of the Caribbean are calling. Join us on gay bears group cruise as we set sail from gay friendly Fort Lauderdale to Aruba, Bonaire & Curacao on revolutionized Celebrity Equinox. Relax on gorgeous white sand beaches surrounded by crystal clear waters, discover the ancient treasures, or let your cares melt away while relaxing to steel drum melodies.
When you hear the word "Aruba," a few things immediately come to mind: turquoise, clear waters, year-round sunshine, and white sand beaches. And it's true—Aruba lives up to the hype. It's an unquestionable oasis, which you'll quickly discover when you set off on a Southern Caribbean cruise. Some say Aruba is difficult to beat as far as paradise goes. The motto of Aruba is "one happy island," and both locals and visitors make that motto come true every day of the year.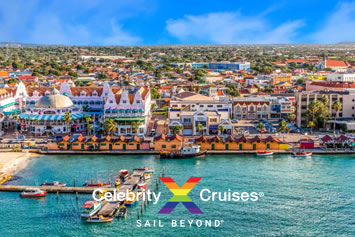 On cruise to Aruba, you'll dock at the island's capital and port city, Oranjestad. From there, the choices are endless. You could easily spend your entire time in Aruba on a beach or drinking a refreshing cocktail at any of the beachiest bars. However, on cruises that go to Aruba, you'll discover more history and nature preservation efforts than you might expect, which you'll experience on excursions to the Aruba Butterfly Farm, a trip to the National Archeological Museum, or at the Santa Cruz Donkey Sanctuary.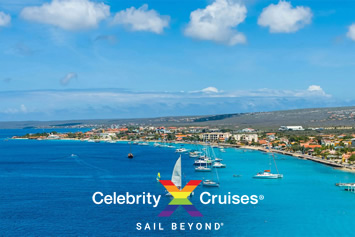 Compact and easy to navigate, the capital city of Bonaire, called Kralendijk, has just enough to keep you occupied for the day. As a stop on a Southern Caribbean cruise, Bonaire has one of the Caribbean's most incredible reef ecosystems in Bari Reef and some of the best views of Krendalijk from the lookout point at the Sera Largu.
The signature bird of the island, the flamingo, is a protected species that you can see from the Flamingo Preserve on the southern tip of the island. Arguably, Bonaire's best attraction is the variety of coral and the abundant scuba diving opportunities. On cruise to Bonaire, the island swirls with natural activity.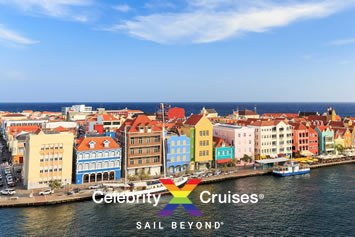 Bright, airy, and beachy Willemstad may feel like a Dutch city, but don't let the colonial pastels and European-style streets fool you—you're on the Southern Caribbean cruise of a lifetime. On cruise to Curaçao, beautiful beaches, clear waters, and incredible diving and snorkeling will quickly steal your heart.
During a day in Willemstad, stroll along Willemstad's Old Town and quaint harbor, both designated UNESCO World Heritage Sites. Soak up the sun at Mambo Beach, or discover local culture and history on a museum-hopping tour. Take to the floating Queen Emma Bridge for sweeping city views over the water. Savor the fusion of Dutch and Afro-Caribbean cuisine on exclusive culinary experiences with local chefs.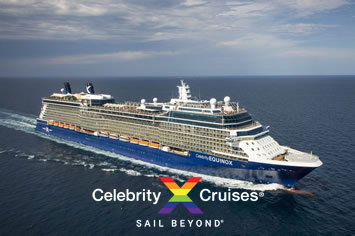 Celebrity Equinox - The very essence of premium cruising.
Voted 2019 Best Service - Large Ship Category – Cruise Critic Cruiser's Choice Awards!
As part of our $500-million fleet-wide modernization program, Celebrity Equinox
is now making even more waves in the cruise world.
From adding elevated design concepts and technology across the ship to The Retreat®, an exclusive experience for guests of The Retreat that includes The Retreat® Sundeck and The Retreat® Lounge, the change is phenomenal. These new venues combined with our award-winning Luminae are sure to please.
Slip into new eXhale® bedding featuring CashmereSM mattresses that will surround you in luxury—literally.
The very essence of premium cruising. And after some extensive upgrades, that's more true than ever before. With new amenities not available on any other Celebrity ship, prepare to have your expectations exceeded as soon as you step on board.
Delight in your choice of ten exceptional dining venues. Enjoy craft beer and comfort food in the new Craft Social and sip refreshing frozen cocktails on the pool deck at Slush.
A unique experience at sea, feel grass beneath your feet at the relaxing Lawn Club. Every imaginable comfort complimented by Celebrity's unrivaled guest services promises an unsurpassed cruise experience no matter your destination.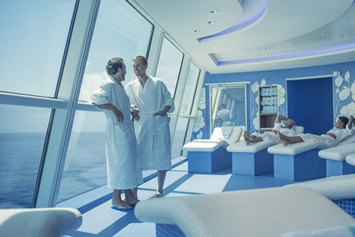 THE RETREAT
Celebrity Edge first introduced The Retreat® to the world, and now, we're bringing our unrivaled new suite experience fleetwide during The Celebrity Revolution. Every ship will soon offer The Retreat Sundeck and The Retreat Lounge, both strikingly envisioned by world-renowned designer Kelly Hoppen, MBE. That's in addition to Luminae, our private suites-only restaurant, along with luxurious services and amenities, including dedicated butler service. Welcome to The Retreat. All suites. All exclusive.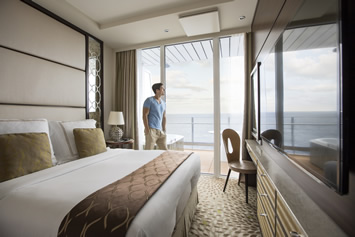 REDESIGNED STATEROOMS AND SUITES
Revolutionizing our award-winning ships gave us the chance to make our world-class accommodations even more inviting. No stateroom or suite in our fleet is going untouched. With designs rivaling the world's best boutique hotels, our exclusive eXhale® bedding featuring the luxurious cashmere mattress, and details like ingeniously optimized storage, every aspect of our staterooms is being rethought—and every comfort refined.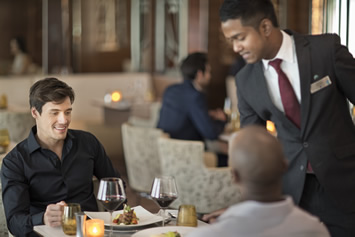 A FEAST FOR THE EYES
We're making the world's most delicious vacations even more tantalizing. Embark on a culinary journey in our redesigned main restaurants. Savor the flavors of the world with the new, marketplace-inspired look of Oceanview Café. Discover more than 40 craft beers, along with creative cocktails and gourmet comfort food, at our all-new Craft Social. And that's just a taste of what's to come.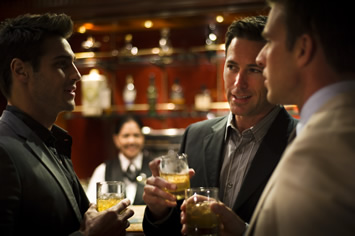 LEADING-EDGE EXPERIENCES
No idea is too big—and no detail too small—to give you the vacation experience you deserve. Revel in stylishly reimagined bars and lounges. Enjoy the thrills of our sleekly revamped casinos. Unwind in spas designed to sooth you at every turn. Treat yourself to retail therapy in new boutiques featuring the hottest designer names. All this is just the beginning.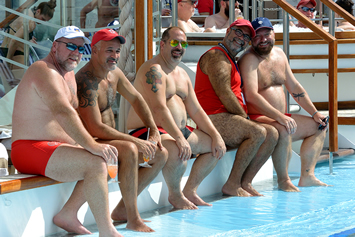 Adventure Bears Gay Cruise
Adventure Bears provides a stress free, fun, upscale memorable vacation experience and gives like-minded gay men an opportunity to make lasting friendships. You can choose be social and active or just chill out and relax. Our cruises will appeal to the more relaxed yet fun loving guys.
We offer the best of both worlds with rates far lower than gay chartered ships. Enjoy exotic ports of call, exclusive group on-board activities, entertainment, and of course outstanding cuisine and service. We also offer our own private shore excursions available only to our guests.
In order to participate in our events you must make reservations with us. Unfortunately people booked through a different source cannot be included as part of our gay group.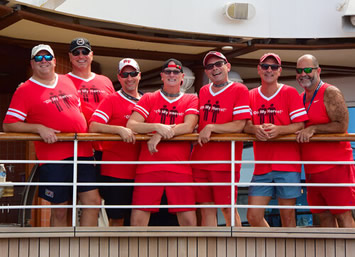 Aruba, Bonaire & Curacao
Caribbean Gay Bears Cruise 2023
Itinerary


Date

Port

Arrive

Depart

14 Oct
Fort Lauderdale, Florida
4 PM
15 Oct

A Day at Sea!

16 Oct

A Day at Sea!

17 Oct
Oranjestad, Aruba
8 AM
11:59 PM

18 Oct

Kralendijk, Bonaire
8 AM
8 PM
19 Oct
Willemstad, Curacao
8 AM
6 PM

20 Oct

A Day at Sea!

21 Oct

A Day at Sea!

22 Oct

Fort Lauderdale, Florida
7 AM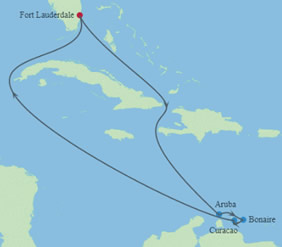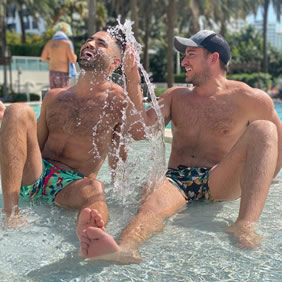 Day 1 - Fort Lauderdale, Florida
According to the popular 1960 beach movie, Fort Lauderdale
is "where the boys are." The city's reputation as America's Spring Break capital, however, has been replaced with the more favorable image of a prime family tourist destination, attracting more than 10 million visitors annually. The most popular beach resort in Florida is even more rightly famed as the "Yachting Capital of the World," with more than 40,000 registered crafts calling its waters home. The city also prides itself on being the "Venice of America" with more than 300 miles of navigable waterways. Fort Lauderdale boasts world-class theaters, museums, sightseeing, and shopping.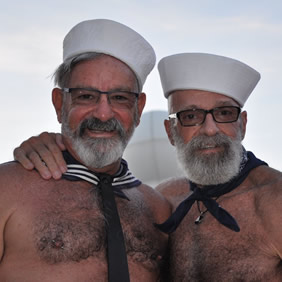 Days 2 & 3 - A Day at Sea!
While at sea, take the time to recharge before the next adventure. Lounge by the pool, be spoiled at the spa, taste the delicacies or explore the venues on-board, until we arrive at the next amazing destination.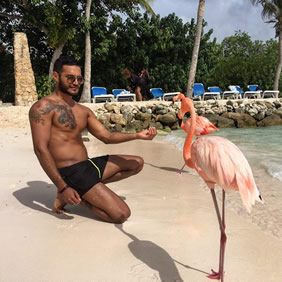 Day 4 - Oranjestad, Aruba
The capital of Aruba is made for walking. Browse the candy-colored townhouses, architectural details, and open-air patios that define this charming Dutch community. Gentle trade winds tame the Caribbean sun, shoo the infrequent rain, and maintain the perfect conditions for windsurfing and kiteboarding. When it's beach time, dig your toes into the soft white sand and soak your skin in the warm Caribbean water. After lounging awhile, find spas, restaurants, and bars just steps away. Divers and snorkelers flock to cruise to Aruba for its vibrant coral reefs, neon tropical fish, and eerie old shipwrecks. With just a mask and snorkel, you can watch the fish dart in and out of Antilla, a major wreck. Board a catamaran for a peaceful day of sailing and snorkeling, recharging with a barbecue lunch at Pelican Pier on Palm Beach. Or, venture to De Palm Island for water sliding and banana boat riding.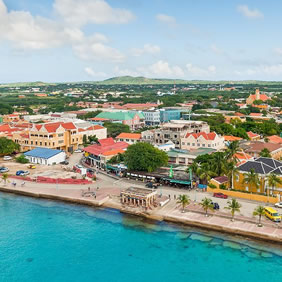 Day 5 - Kralendijk, Bonaire
Kralendijk is the sleepy capital of Bonaire, an island in the Dutch Antilles. Kralendijk is lined with delightfully pastel stucco houses, in pinks, oranges and lime greens. Famous for its diving, the lively world under the sea is the allure of this laidback island. The island is surrounded by a marine park that starts at the beach and extends 200 feet in depth and covers its entire coastline. Cruises to Bonaire also offer such treats as flamingos, hiking and the only barefoot casino in the Caribbean. Head downtown to the Rincon section for a great selection of restaurants with menus offering authentic local fare, like the Dutch snack, Frikandel, a deep-fried sausage or the Creole gumbo stew called Yambo.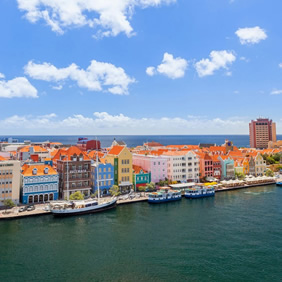 Day 6 - Willemstad, Curacao
Experience a traditional Dutch cityscape painted in distinctly Caribbean colors. You'll want to stroll the magnificent waterfront, admire the colonial buildings, and explore the backstreet cafés, shops, museums, and galleries of Willemstad.
Swim with charming, clever dolphins - an unforgettable experience - or go below the surface on a reef dive. View otherworldly stalactites and stalagmites inside Hato Caves and take a trolley tour to learn about Willemstad's landmarks.
After a day of discovery, sit back, relax, and watch the sun set over a glass of traditional blue curaçao. Landhuis Chobolobo, a 19th-century historic mansion you can tour, is home to the famous liqueur.
Days 7 & 8 - A Day at Sea!
While at sea, take the time to recharge before the next adventure. Lounge by the pool, be spoiled at the spa, taste the delicacies or explore the venues on-board, until we arrive at the next amazing destination.
Day 9 - Fort Lauderdale, Florida
During your cruise to Fort Lauderdale
, head out to the Everglades and enjoy Flamingo Gardens, home to pink flamingos, snarling alligators, black bears, and Florida panthers—plus exotic trees, butterfly gardens, and native flowers. You'll find great shopping on Fort Lauderdale cruise. Look for high fashion at Galleria Fort Lauderdale, north of the port and blocks from the ocean. Head west to Sawgrass Mills for 350 designer outlets, specialty shops, and eateries. Spend a relaxing day in downtown Hollywood, south of the port, for quaint shops, sidewalk cafés, and events in the park.