Olivia's most romantic getaways

Choose from Olivia's most romantic getaways and experience amber sunsets, luxurious white sand beaches, and awe-inspiring majestic landscapes. And if you're feeling free and single, don't hesitate to do something nice for yourself
Discover Iceland Luxury All-Lesbian Cruise 2022
August 23 – 30, 2022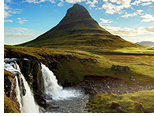 A true bucket list trip! Situated in the North Atlantic just below the Arctic Circle, Iceland is known for its dramatic volcanic landscape of geysers, hot springs, waterfalls, glaciers and black-sand beaches. On board the all-suite ms Star Pride, you'll circumnavigate this isolated island, heading deep into remote fjords that only small ships can reach.
Dramatic scenery and curious communities coalesce on this week-long circumnavigation of Iceland. Explore a country few people will ever visit, and go far beyond the tourist hotspots to remote fjords, raging waterfalls, and small fishing villages. Get to know the independent and creative Icelanders, and watch whales and seabirds play offshore. This is yachting at its most inventive.
Tahiti Luxury All-Lesbian Cruise 2022
July 28 - August 04, 2022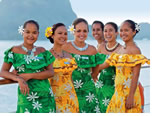 An extraordinary all-lesbian voyage. Experience Paradise by sailing ship. Gorgeous turquoise blue and green water, crystal-clear lagoons perfect for snorkeling, lush rainforests to explore, and warm breezes that encourage you to slow down and appreciate the joys of nature and life itself. Let the sweet smell of Tahitian flowers and vanilla engulf you as you sail away in paradise in the company of 150 women of Olivia. This 8-day/7-night all-lesbian cruise itinerary is perfect for those who want to experience the best French Polynesia has to offer.
A graceful sailing ship is the perfect way to experience the true wonder of Tahiti. We'll let the trade winds fill our sails as we visit one legendary island after another, with plenty of casual time to swim and snorkel in crystal-clear lagoons, meander through lush rainforests, and experience the fascinating Polynesian culture.
Greece, Cyprus & Israel All-Lesbian Mediterranean Luxury Cruise 2022
October 22 – 29, 2022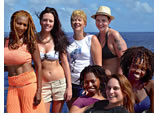 Explore Mediterranean wonders in this inspiring and exciting 7-night all-lesbian luxury cruise beginning and ending in Athens. Enjoy a day at sea before awakening in Limassol, a city graced by the majestic medieval Limassol Castle. We will stroll streets lined with tavernas, and colorful local markets overflowing with fresh produce and fine wines. Following our day in Cyprus, we begin our two-day adventure in Israel where we will witness the wonders of the Old City of Jerusalem and the diverse new gay city of Tel Aviv.
San Juan Islands Washington All-Lesbian Adventure Cruise
September 24 – 29, 2022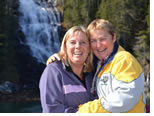 Are you looking for a vacation in the United States? Discover the secret places along Washington's wild coastline on a San Juan Islands cruise. Kayak among rocky outcroppings, spotting sea life. Explore dramatic Deception Pass by skiff. Hike mossy island forests frequented by red fox, deer, and woodpeckers.
From the winding channels of the San Juan Islands to the inlets of coastal Washington, meanderings in the Pacific Northwest put you somewhere unique. Out here, a hike for every level means just that. Casual beachcombers can poke around tide pools. Or, if a rigorous hike is more your style, the temperate rainforest calls. Listen and find your place.
Costa Rica & Panama Canal All-Lesbian Cruise 2023
January 14 – 21, 2023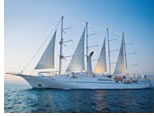 Visit beautiful Costa Rica and Panama on board the intimate, 148-passengers ship, the ms Wind Star. Renowned as the Eighth Wonder of the World, marvel as your ship is raised, then lowered, 85 feet to sail gracefully through three massive locks in the Canal. This small ship will anchor in ports the large ships cannot go, so you will find less crowds and more empty beaches to enjoy. This luxurious Wind Star vessel feels like you are on your own private yacht. Come find the natural and man-made wonders combined on this exotic Costa Rica and Panama Canal cruise.