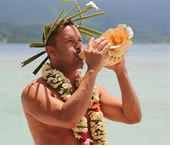 Discover Paradise! Join 145 other guests for exclusive all gay cruise in the Society islands of Tahiti. We are customizing this Polynesian adventure to give you the freedom to visit the hidden wonders of Tahiti. Whether exploring lush rainforests, witnessing striking volcanic peaks, or enjoying lunch on a private atoll, you'll enjoy everything Tahiti has to offer from the luxury of your own sailing ship, Msy Wind Spirit. Tall ship sailing is a postcard-perfect way to experience this South Pacific dreamscape.

Named after the Royal Explorer Society, the Society Islands archipelago includes the most famous Polynesian islands. Tahiti and Bora Bora welcome you with an open mind and picture-perfect scenery. We'll let the trade winds fill our sails, and enjoy the turquoise waters with various water sports activities including kayaking, snorkeling and paddle boarding. Be part of a real Polynesian feast with fire dancers on a private motu (islet). Go on an outrigger in Moorea, the inspiration behind the musical South Pacific. Feed blue-eyed eels and visit the vanilla stalls of Huahine. At Raiatea, harvest your own Tahiti black pearls.

Dreams of Tahiti All-Gay Cruise 2021

September 16 - 23, 2021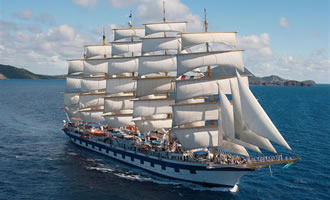 Happy Gay Travel & Brand g Vacations are proud to offer an LGBT+, inclusive, guaranteed full ship charter all-gay cruise through the Panama Canal to Colombia & Aruba, an experience unlike any you'll find on any other cruise ship. We have chartered the Royal Clipper, the largest and only five-masted, full-rigged sailing ship. With a complement of 42 sails, the Royal Clipper is a splendid sight to behold. Experience the informal elegance, culinary delights, and gracious service in the intimacy of 227 LGBT+ friends.

This cruise departs from Panama City, Panama. The main attraction here is, of course, the Panama Canal, considered by many the eighth wonder of the world. The cruise ends in Oranjestad, Aruba. The island is a surprising mix of soft, white-sand beaches and desert; Dutch heritage and influences from nearby Venezuela.


Royal Clipper Panama Canal Gay Cruise 2021
November 20 – 27, 2021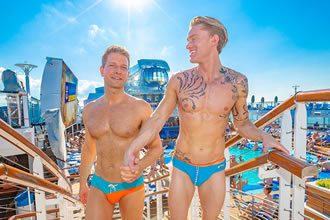 When you're ready for some genuine adventure, get onboard Europe's most spectacular gay cruise for a breathtaking journey from Rome to the Greek Isles, Turkey, and more. Atlantis celebrates 30 years of all-gay vacations in 2021 with the ultimate Mediterranean cruise on the brand new 4200-guest Odyssey of the Seas. We're changing everything you know about sailing on the most technically advanced and outrageously engaging ship ever to sail the Med.
The Atlantis Odyssey Gay Cruise takes you on a journey through some of the world's most fascinating places while dazzling you onboard with a stellar lineup of performers, fantastically inventive parties, and innovative ways to play. It's the perfect combination of thrilling exploration and onboard excitement for nine picture-perfect nights of pure pleasure.


Odyssey Mediterranean All-Gay Cruise 2021
August 29 – September 7, 2021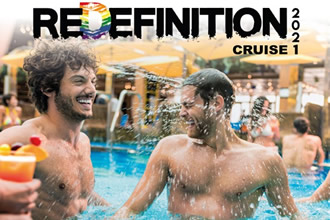 Join us for four days of fun & parties on Travel Gay third edition Italian gay & lesbian cruise on board of Costa Fortuna. Enjoy the most beautiful places in Italian Riviera and 3 nights of fun in company of of the most Famous Stars, Drag Queens, DJ's, and Gay Performers.
For the third time you can enjoy the main & fanciest Italian gay clubs in one place. Redefinition Cruise has partnered with the most important gay DJs and performers from all over Italy. And of course hot Italian gay guys... so are you still thinking about?
Join us for the 3rd edition of Redefinition Cruise, with a completely new itinerary and a hot travel dates! The most beautiful beaches and cities of the Mediterranean await you for 4 days of pure fun with our EXTRAVAGANT STAFF! We will leave from the marvelous setting of Savona (Genoa), Italy to the Marseilles (France) & Tarragona (Spain).


Redefinition Spring Break Med Gay Cruise 2021
April 29 - May 02, 2021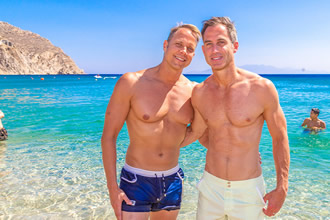 Atlantis returns to the Med in style on the most popular mid-size ship we've ever sailed with an extraordinary journey to some of the Med's most alluring destinations as we sail from Venice to Athens on the magnificent Oceania Riviera. It's Atlantis most deluxe all-gay cruise in years, designed for pure indulgence with 1200 friends from around the world with more exciting options than ever.
Immerse yourself in a journey that takes you from the wonders of Venice to the cliffs of Santorini to the majesty of Istanbul and so much more. Enjoy sumptuous cuisine in five sophisticated restaurants, served in casual elegance and with no extra charges. And let Atlantis entertain you throughout with our stellar signature performers, friendly hosts, and a few perfectly timed parties. It's the ultimate combination of exploration – in pure luxury on the boldest and most fabulous ship Atlantis has ever chartered.


Venice to Athens Luxury All-Gay Cruise 2021
July 9 - 18, 2021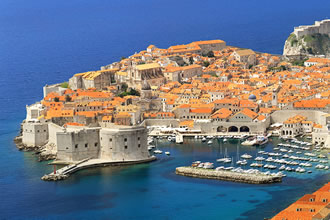 Spend seven unforgettable days cruising on the Adriatic Sea from one island to another, explore beautiful nature, hidden bays and discover divine night clubs in places you will visit. This cruise departs with only gay passengers and gay friendly crew.
Small ship all-gay cruise along the charming Croatian coastline and islands on the new and lavishly designed, fully air-conditioned vessel with spacious en-suite cabins. Itinerary includes exciting gastronomical and sightseeing experiences. and visits to Split, Korcula, Mljet, Dubrovnik, Trstenik, Hvar and Bol.
For this trip all you will need is to book your flights to and from Split Croatia, pack and get ready to enjoy seven unforgettable days cruising on the southern Adriatic Sea from one island to another with the small ship cruiser. Relax and let the captain, the crew and a tour manager, take care of you. Mornings you can relax on spacious decks, sunbathe beside the mini pool or refresh yourself in the Adriatic Sea. Afternoons and evenings are carefully planned for you to explore Croatia's finest destinations with local experts.


Croatia Deluxe All-Gay Cruise 2021
August 14 - 21, 2021