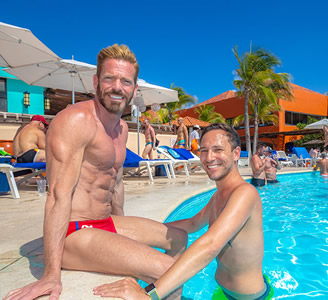 Discover the ultimate all-gay resort week at Club Atlantis Cancun in 2024! Atlantis repeating the success of sold-out 2023 experience when Atlantis takes over the entire Club Med Cancun for an incredible week on three gorgeous private gay beaches filled with entertainment, sports, activities, parties, and great friends. There's no better place in the world to relax in total comfort, learn a new skill, challenge yourself, cut loose a little, or just spend time with friends old and new. All for one low all-inclusive price!
Our Club Atlantis all-gay resort weeks are designed to create a relaxing and engaging beach vacation far away from the ordinary. For one very special week, this stunning beach resort becomes ours – filled with stellar entertainment, exciting sports & activities, outrageous parties and a pure sense of fun. You're always free to do everything or nothing at all. It's your resort to enjoy, on your schedule, any way you dream of.

Atlantis Cancun Gay Resort Holidays 2024
April 27 – May 04, 2024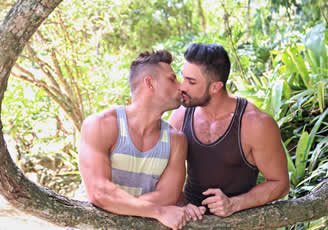 This is the stuff dreams are made of. Wake up in your beautifully restored 600-year old castle perched on a Tuscan hillside, surrounded by an unspoiled Italian village and endless vineyards in the distance. Spend your time basking in the August sun at the private pool with up to 30 Detours gay tour friends at your 20-suite compound, then explore the famous nearby sites of Siena, Florence, and Pisa before returning to your private castle each night.
Our 8-day all-gay adventure begins together on a Saturday in the capital city of Rome where you'll have an unforgettable Italian dinner and celebratory evening out in Rome's gayborhood. The next morning (late morning, don't worry) we're jumping on the train to head 2 hours north where we'll spend 7 days exploring Tuscany from our incredible luxury castle.

Tuscany Italy Gay Castle Week
June 15 - 22, 2024; September 7 - 14, 2024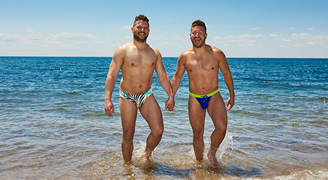 VACAYA is heading to gay Puerto Vallarta! Just when you thought VACAYA couldn't make our Mexico Resort vacation any better, we upped the game yet again by bringing the party to PV! Puerto Vallarta has long been considered the most welcoming and LGBT-friendly destination in the country, dubbed the "San Francisco of Mexico." And VACAYA's got the PERFECT occasion and the PERFECT resort to experience all it has to offer… the all-new HILTON VALLARTA RIVIERA! Take your pick of big gay nightclubs, intimate cocktail lounges, international cuisine, fabulous shopping, and more all within the historic Zona Romántica of PV.

Puerto Vallarta Mexico All-Gay Resort Week 2023
October 29 - November 5, 2023