Allure of the Seas
Ship Facts
Gross Tonnage: 225,282
Length: 1,187 feet
Beam: 213 feet
Draft: 30 feet
Cruising Speed: 22.6 knots
Guests: 5400
Crew: 2,384
Ship's Registry: Bahamas


Pride On The Waves LGBTQ+ EDM Cruise 2024
4 nights from/to Miami, Florida
November 11 – 15, 2024
Royal Caribbean Allure of the Seas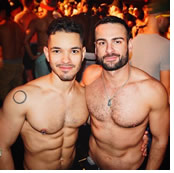 Join us for an unforgettable LGBTQ+ music cruise festival, where we'll set sail on the Electric Sea and experience a magical world of music, art, and performances. Get ready to embark on our Voyage, November 11th - 15, 2024, as we travel from Miami to the Bahamas, stopping at the breathtaking islands of Nassau and CocoCay. Pride on The Waves promises to electrify the Royal Carribean Allure of the Seas with immersive art, performers, themed parties, and electrifying music from a variety of headliners!
On Pride on the Waves, we unite to dance to a universal beat and create unforgettable experiences. Our inclusive community invites every one of diverse backgrounds to join us as we celebrate Life, Love, Art, & Music. Pride on the Waves is the perfect destination for dance music enthusiasts, offering House, Bass, Pop EDM, Trance, Disco, and more across the 4-day voyage!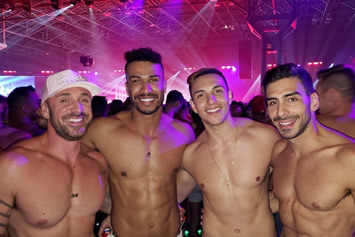 What to Expect
Embark on a 4-night Caribbean journey with Pride on the Waves departing from Miami, where your favorite artists' non-stop beats will reign over the Royal Caribbean Allure of the Seas. When you're not dancing to the music, indulge in the 15 decks filled with specialty dining, bars, and lounges, spa and slide pools, interactive activities, and a plethora of other exhilarating experiences.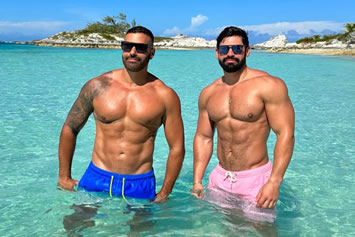 Destination
Pride On The Waves will be making stops at two ports, allowing you to experience a tropical Caribbean paradise. You can enjoy the best of both worlds by visiting the serene white sand beaches and private floating cabanas of Cococay to the beachside pubs and duty-free shops in Nassau. These ports boast white sandy beaches, tranquil pristine waters, and a rich variety of vibrant marine life in the surrounding coral reefs. Engage in thrilling activities such as zip lining, jet skiing, parasailing, paddle boarding, and many more!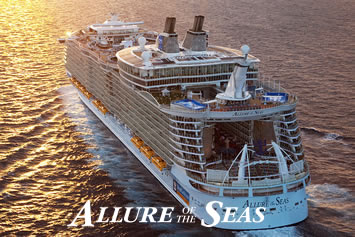 Your Ship - The Newly Amplified Allure of the Seas
The Allure of the Seas
is a world-class cruise ship with all the amenities and more! 16 passenger decks, an ocean view from anywhere on the ship, ultra-modern lofted suites, and fine dining - what reason do you have to NOT take a cruise on the Allure of the Seas? You'll find something for everyone onboard - activities for young ones, a peaceful, adults-only Solarium for you and yours - and activities for everyone to enjoy!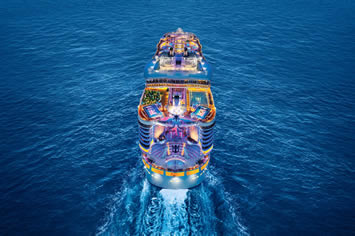 One of world's largest ships offer more of everything you want in a vacation – changing whatever you think about a cruise is all about. It's an unforgettable experience starting with Allure's fantastic features:
• 5 theaters starring original Allure performers and more
• 13 tantalizing restaurants and cafes
• 4 gorgeous pools on the world's largest and highest open-air deck
• The world's biggest live music concerts at sea
• 7 unique "neighborhoods" to meet friends, explore, play, and relax
• An ice rink, two rock walls, zip line, sports court, two FlowRider surf simulators
• And great friends from around the world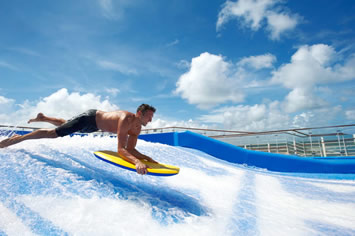 Activities on Allure of the Seas
If you're wondering what there is to do on the Allure of the Seas, rest assured that this ship has you covered! Take a dip in one of the four swimming pools, or relax in one of the ten whirlpools! The Pool Zone has a water park (H2O Zone), cantilevered whirlpools, a Flowrider - which is a state of the art wave simulator where you can surf on the ship - and, there's even a zip-line that goes through the pool area so you can get a birds-eye view of the ship and ocean!
The Youth Zone, an area of the ship dedicated to entertaining the younger crowd, and relax in the quiet Solarium (which is adults-only)! Take a stroll through the Boardwalk neighborhood, and look through the shops and restaurants - and there is even a classic carousel for you to ride!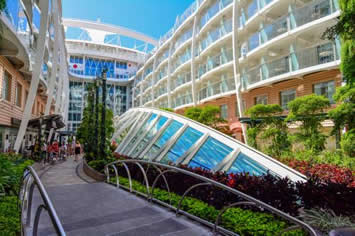 The Central Park area is full of lush greenery and restaurants, so you know you're in for a treat when you meander through! Check out the onboard amphitheater, the AquaTheater - and take in the breathtaking view from any of the decks on the ship!
If you'd just like to relax, head over to the spa and pamper yourself with a massage! The Vitality at Sea Spa and Fitness center offers cardio machines, pilates, kickboxing, spinning, a weight room, and even full hair and makeup services!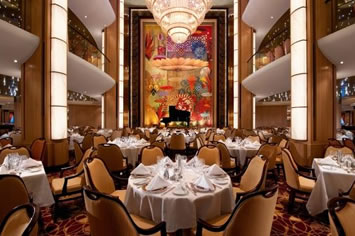 Dining / Food on Allure of the Seas
Dining opportunities on the Allure of the Seas can only be described with one word - delicious! Choose from main dining options, upscale restaurants, and also casual dining options in various places all over the ship! Try the Vitality Cafe for a healthy option, or the Solarium Bistro and Wipe Out for poolside dining! There is also room service available!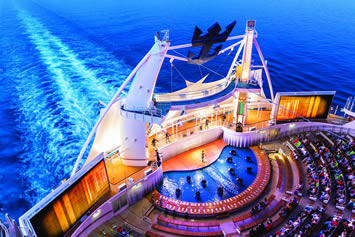 Entertainment on Allure of the Seas
If you're ready to enjoy what the night has to offer, head out and brace yourself! The Allure of the Seas features a jazz club, a comedy club, Studio B (which features ice shows), Dazzles (which features musical performances of anything from big band to disco), and the Opal Theater, a 1,380-seat theater! There is also the Blaze Nightclub, where you can dance the night away, and the Casino Royale, where you can bet you'll have a great time!
Ready for a great party? The Allure of the Seas has themed parades and themed nights, so you can get swept away in your favorite fantasies! Join in the fun! Head over to one of the bars, pubs, or lounges and just relax with your favorite beverage! Your night will be full of fun on the Allure of the Seas!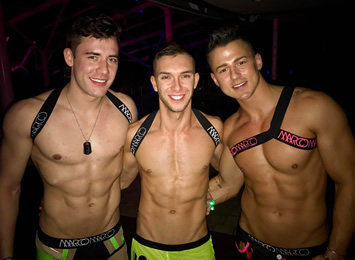 Pride On The Waves
LGBTQ+ EDM Cruise 2024 Itinerary


Date

Port

Arrive

Depart

11 Nov
Miami, Florida
4 PM
12 Nov
Perfect Day at CocoCay, Bahamas
7 AM
5 PM
13 Nov
Nassau, Bahamas
8 AM
5 PM
14 Feb

Fun Day at Sea!

15 Nov
Miami, Florida
6:30 AM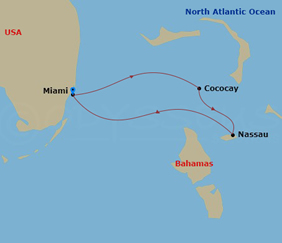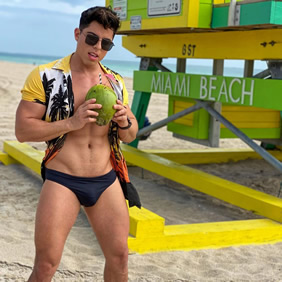 Day 1 - Miami, Florida
Miami moves to a rhythm all its own - from the sun-drenched beaches to a diverse blend of cultures. Indulge in the glitzy chic of Miami Beach and explore Little Havana's deep-rooted Cuban heritage. Unwind on Key Biscayne's serene shorelines, pedal along Ocean Drive or paddle a kayak through Oleta River State Park's winding mangrove channels. Head to Coconut Grove to take in the bohemian vibe. Tour the Vizcaya estate's Renaissance-inspired gardens. Miami cruises give guests the opportunity to check out the Perez Art Museum's contemporary collections. Whether it's deep-sea fishing, Art Deco architecture, world-class cuisine or endless nightlife, adventure shines bright in The Magic City.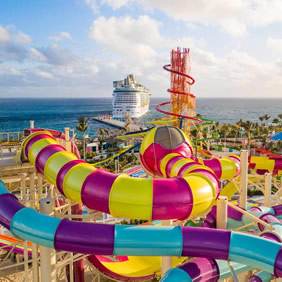 Day 2 - Perfect Day at Coco Cay, Bahamas
This isn't vacation days spent. This is bragging rights earned. Conquer the tallest waterslide in North America and snap a shot from up to 450 feet up in a helium balloon. Grab a drink at the swim-up bar and soak up the scene in the largest freshwater pool in The Bahamas. Or get a taste of Bora Bora with your own Overwater Cabana. If your ideal beach day involves kicking back and enjoying the sunshine, you've come to the right spot. Oasis Lagoon® is all about unwinding any way you like.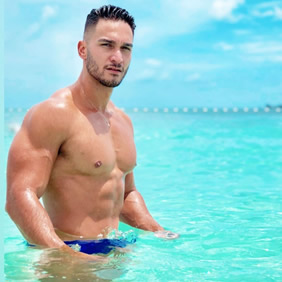 Day 3 - Nassau, Bahamas
Caribbean charm shines in the Bahamian capital, where you're never more than a few steps away from rhythmic percussions, appetizing flavors, white-sand beaches, and some of the clearest waters in the world. This picture-perfect paradise was once a pirate's haven— and you can explore its colorful past of buccaneers, blockade-runners and bootleggers along historical streets and at the three colonial fortresses that line the shores. If you're looking for a more hands-on maritime adventure, look no further. Cruise to Nassau and swim with stingrays, dive with dolphins, or spot colorful coral on a glass-bottom boat. And just across the bridge is beautiful Atlantis Paradise Island
, home to world-famous luxury hotels and resorts. Spend the day at the famous Atlantis and splash your way through its expansive water park, grab a piña colada at the Marina Village, and spot the hammerhead sharks in Predator Lagoon.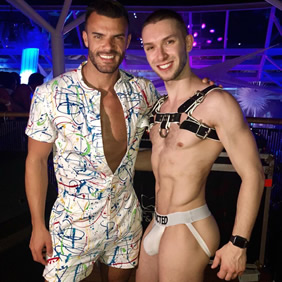 Day 4 - Fun Day at Sea!
Hit the links on the high seas! Refine your mini-golf game on a green that overlooks a sea of blue. Whether you're a beginner or you've got moves like the Great One, you'll have a great time every time at the ice skating rink. Strap in and go for a ride over nine decks above the Boardwalk on the Zip Line. Don't look down.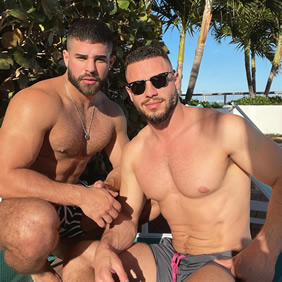 Day 5 - Miami, Florida
Miami is one of the most popular vacation spots in the USA, and a perennial favorite for gay travelers. Miami Beach is the place to be. You'll see a lot of beautiful people, not least scantily clad gay men! Right by Miami Beach you'll find many excellent bars and restaurants. It's home to a big art scene, a thriving culinary scene and buzzing gay nightlife.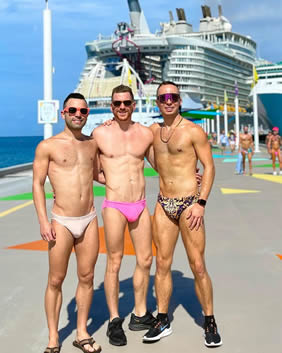 What's Included?
• 4-night round trip cruise from Miami to Nassau, Bahamas, and CocoCay Island.
• All Performances
• Attendees will have access to all sets, and comedy and theater shows will have general admission seating. So you're welcome to come and go to everything as you wish!
• All-inclusive Alcoholic beverage packages
• All Meals: There is gourmet fare in the dining rooms, a full buffet, and casual restaurants open for meals all day and night
• Basic Beverages: Stay hydrated with filtered water, non-pressed juices, teas, or even drip coffee if you need a pick-me-up
• Pool and Hot Tubs
• Use of the ship's beautiful pool and hot tubs all with plenty of deck space to enjoy a cocktail and some great music
• Pre-Paid Dily Gratuities
• Amazing Private Dance Parties
• Swag and other gifts
• FUN, FUN, FUN!