Norwegian Bliss
Ship Facts
Occupancy: 4004
Tonnage: 168,028
Length: 333 m
Beam: 41 m
Draught: 8.7 m
Cruise speed: 22.5 knots
Built: 2018
Crew: 1716

Mexican Riviera Halloween Gay Daddy Cruise 2024
5 nights from/to Los Angeles, California, US
October 29 – November 03, 2024
NCL Norwegian Bliss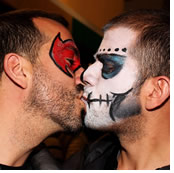 Celebrate Halloween and the Day of the Dead, with a free beverage package and a fun group of gay guys, even if you're on a budget! Enjoy five days of fun in the sun as you cruise the Mexican Riviera aboard the Norwegian Bliss. Marvel at El Arco, the dramatic rock formation that is Cabo San Lucas's signature landmark and a popular gathering spot for sea lions. Take a tour of Baja California's oldest winery in Ensenada and stop at the market to pick up some local crafts. Then it's back to Los Angeles, where mammoths roam the La Brea Tar Pits and celebrities stroll Rodeo Drive.
You're never far from a beautiful beach or a good party on Norwegian's cruise to Mexico. Explore old traditions and stunning towns when you cruise to the Mexican Riviera on one of NCL newest cruise ships, Norwegian Bliss.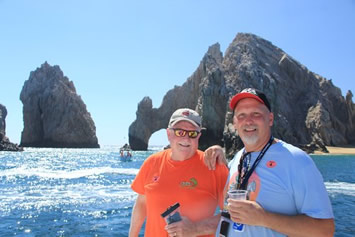 Spice up your holiday with margaritas, guacamole, and authentic Mexican tacos as you cruise through the Pacific Ocean aboard Norwegian Bliss, one of NCL's newest and most incredible ships. Galivant along Lover's Beach or dare to run through Divorce Beach near Land's End in Cabo, the choice is yours! Visit La Bufadora, a unique blowhole, then shop at local wineries in Ensenada. Then, it's back to Los Angeles just in time for sunrise at the Santa Monica Pier.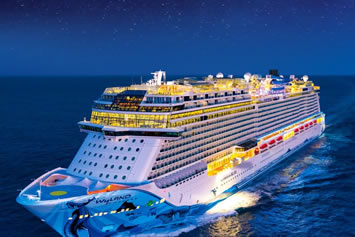 Your Ship - Norwegian Bliss
Imagine relaxation upon finding your slice of paradise in Mexico. Imagine Bliss. That's what you'll experience when you holiday on board Norwegian Bliss. Custom-built for the spectacular, Norwegian Bliss
features a revolutionary Observation Lounge for you to soak in every stunning moment, from bald eagles soaring over glaciers to dolphins splashing through warm turquoise waters.
Come aboard and experience the best dining, entertainment, and amenities at sea against a backdrop of unrivaled natural beauty. Whether you choose to go tropical or a little wild, there's one word to describe the experiences awaiting you on one of Norwegian's newest ships: Bliss.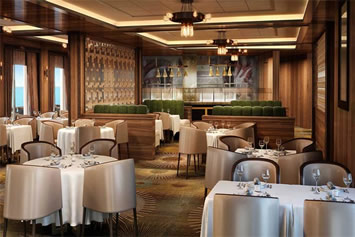 Dining
Serving a wide variety of culinary delights to please every palate, the complimentary dining options include three main dining rooms, a help-yourself buffet and a variety of casual cafés, grills and on-the-go choices. Plus, the Main Dining Rooms offer a menu that changes daily, Chef's Signature Dishes and carefully selected wine recommendations, guaranteeing a different culinary adventure with every visit.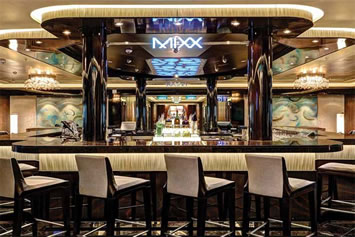 Bars & Lounges
With so many bars and lounges to discover, finding your favourite may take a few days. Pull up a stool on The Waterfront and pair your favourite vintage with soothing waves at The Cellars - A Michael Mondavi Family Wine Bar. Grab a freshly muddled mojito anytime you like at Sugarcane Mojito Bar. Or Let your hair down in The District Brew House, offering more than 50 different bottled beers and 24 draft beers on tap.
Entertainment & Nightlife
Top off spectacular days with legendary nights aboard Norwegian Bliss. Spend an evening in a swinging speakeasy on the eve of Prohibition. Perfect your dance moves and clear your pipes as you go on an incredible audible journey with The Four Seasons in a Tony Award®-winning musical. Fans of the Beatles shouldn't miss a night rocking out in the famous Liverpool nightclub where the band played. Which will be your soundtrack to an unforgettable night?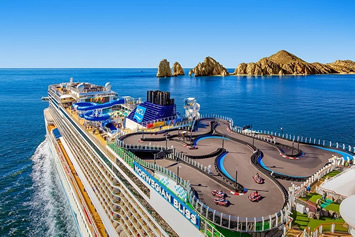 Outdoor Activities
Interested in a little excitement? Burn rubber on the largest racetrack at sea and then challenge your friends or family to some friendly competition on the Aqua Racer. Dare to whoosh over the side of the ship on Ocean Loops before dodging lasers during an exhilarating game of laser tag. Top off all your victories by hitting the jackpot in the Bliss Casino - where an electric atmosphere buzzes late into the night.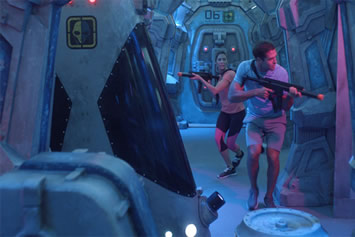 Onboard Activities
Get ready for a laser tag battle of galactic proportions under the stars. Completely closed shoes are required to participate. Drug and alcohol consumption before participating in this event is strictly prohibited.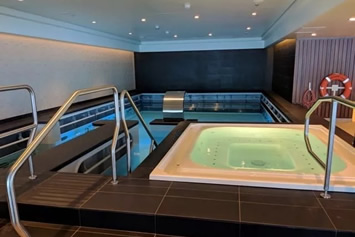 Wellness
Welcome to Mandara Spa. Start with a hot-stone massage, one of over 50 specialty treatments offered by the well-trained massage therapists. Then unwind in the Thermal Suite with a steam or a dip in the Vitality Pool. Within these tranquil walls, experience the Salt Room, a dramatic grotto surrounded with layers of body-cleansing salt crystals.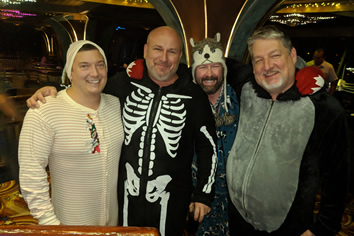 Exclusive extras for our group only
• Cruise Eve Dinner - meet your fellow travelers face-to-face, get a jump start on your vacation and a taste of your host city, Los Angeles, the night before we sail.
• Welcome Aboard Party (with free drinks!) - come meet your fellow Daddies and friends in a warm, welcoming, and casual atmosphere. Play our fun mingling/get-to-know-you activity, and start forging friendships that will last a lifetime.
• Free Welcome Aboard Gifts including a lanyard for your sailing card…and then some other surprises!
• Specially-reserved group dining in the main restaurant—you'll always have a seat for dinner, surrounded by a bunch of Daddy Cruise® friends.
• Onboard Host/Cruise Director—I'll be there to make sure you have a great vacation. We will resolve any issues that may arise, answer questions, and help you enjoy your cruise to the utmost. We'll coordinate and host activities and parties each day—all of which are optional (it's your vacation; pick and choose what you want to be a part of).
• Exclusive excursions just for our group (additional fee applies).
• Special Daddy group activities on board (card games, trivia contests, happy hours, parties, and more!)
• Special discounted rates at our host hotel in Los Angeles before the cruise.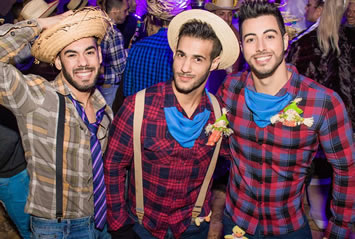 Mexican Riviera Halloween
Gay Daddy Cruise 2024
Itinerary


Date

Port

Arrive

Depart

29 Oct
Los Angeles, California
3 PM
30 Oct

Fun Day at Sea!

31 Oct
Cabo San Lucas, Mexico
10 AM
8 PM
01 Nov

Fun Day at Sea!

02 Nov

Ensenada, Mexico
8 AM
5 PM
03 Nov
Los Angeles California
7 AM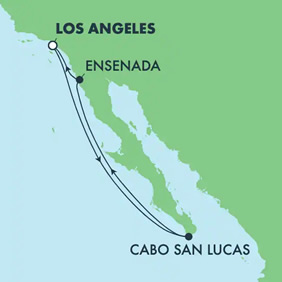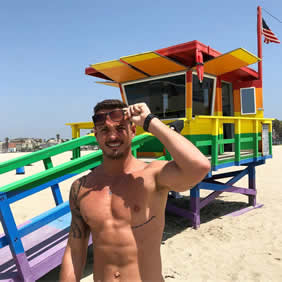 Day 1 - Los Angeles,California
Check out the scene at Venice Beach. Spot a celebrity or two on Rodeo Drive. Take a walk down the Hollywood Walk of Fame. Explore the La Brea Tar Pits or Getty Centre.
The fun begins the moment you board the Norwegian Bliss - which has been designed from bow to stern for your fun and enjoyment. Our favorite is the massive Observation Deck - the sole purpose of which is relaxing and observing (no shows, entertainers or sales pitches!). As we sail out of Los Angeles, we'll gather for a hosted Daddy Cruise Party. Here, you'll meet your fellow cruisers and start making new friends as we sail out into the Pacific Ocean.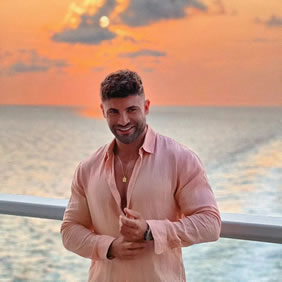 Day 2 - Fun Day at Sea!
Our first full cruise day is a day at sea. There's plenty to do in addition to the private function that we'll host this morning. Relax, unwind and get into vacation mode. Lounge on your private balcony or near one of the pools, or maybe even find a quiet nook to settle in with a book. Want to be more active on your day at sea? Play bingo, work out at the gym, watch a movie, dance all night, attend a cooking seminar, soak in a hot tub, watch a sunset (or a sunrise), play trivia games, sing along at the piano bar, do some wine tasting, check your email or surf the internet, grab a snack, watch live entertainment, get lucky in the casino, indulge in a spa treatment, catch the game in the sports bar, and on and on.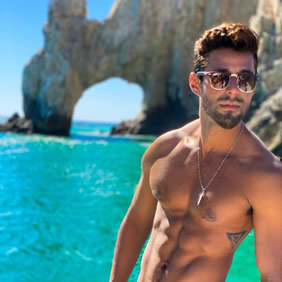 Day 3 - Cabo San Lucas, Mexico
Millennia ago, Cabo San Lucas was part of the Mexican mainland. Then a massive rupture of the San Andreas Fault sent the waters of the Pacific crashing into the newly formed depression, creating the Sea of Cortez and the Baja Peninsula. Lying at the very tip of Baja is Cabo San Lucas or simply "Cabo". This is one of the premier resort destinations in the Americas. Swim the transparent waters, marvel at the wealth of marine life, relax on one of the white-sand beaches, or be more active with ocean kayaking or world-class sport fishing. Personally, though, I'll be snorkeling—it's the best on Mexico's western shores.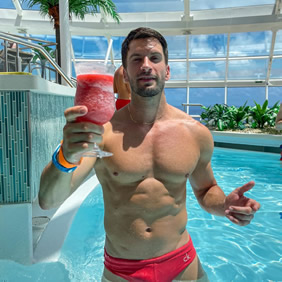 Day 4 - Fun Day at Sea!
After your exciting visit to Cabo, you'll be ready for another day at sea. While at sea, take the time to recharge before the next adventure. Lounge by the pool, be spoiled at the spa, taste the delicacies or explore the venues on-board, until we arrive at the next amazing destination. Make your day as thrilling or as relaxing as you like!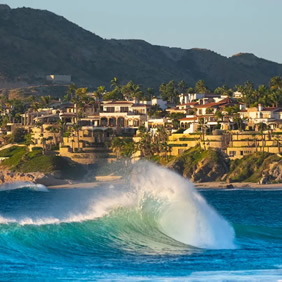 Day 5 - Ensenada, Mexico
Check out the largest marine geyser in the world as it blows upwards of 100 feet, creating a thunderous roar, and likely soaking you at the same time! Not into nature? Shop till you drop just a few blocks from the pier for Mexican pottery, silver jewelry, woven blankets and hats, as well as duty-free alcohol and perfume. Tour and taste at some of Mexico's finest wineries just outside of town. Immerse yourself in Mexican culture with a cooking class, or catch a live performance of Mexican music and dance. Margaritas, anyone?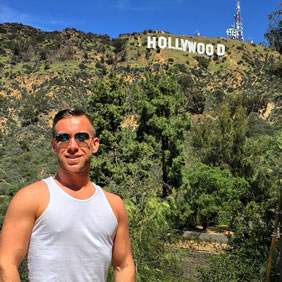 Day 6 - Los Angeles, California
Welcome back to the USA--relaxed and rejuvenated, and full of scary memories that will last a lifetime!
Los Angeles is an exciting semitropical city of palm trees, swimming pools, television studios and aerospace factories. No trip to L.A. is complete without a stop in Disneyland. This world-famous park has been a favorite of children - and adults - for generations. While you're there, you should stop by Disney's California Adventure park. This newest Disney park is an idealized version of California, from its gold-mining history to its colorful present.