Le Champlain
Inaugural: 2018
Flag: France
Capacity: 184
Crew: 110
Cabins: 92
Tonnage: 9,900 t
Length: 430 ft.
Beam: 59 ft.
Draft: 15 ft.
Speed: 12.5 knots
Guest Decks: 5
Iceland Luxury All-Gay Cruise 2021
September 3–10, 2021
Ponant Cruises Le Champlain
7 nights roundtrip from/to Reykjavik, Iceland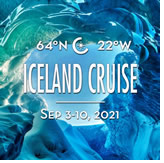 8 Adventurous Days in Enchanted Iceland - Land of Luminosity! VACAYA makes history with the first all-gay circumnavigation cruise (that means we're going all the way around!) of Iceland on the brand new luxurious 5-star Le Champlain from Ponant Cruises. This is the ultimate voyage of discovery of Iceland and the Arctic Circle – a truly exotic summer adventure on the trail of the Vikings.
For 8 days, VACAYA will take you to extreme lands and breathtaking scenery. Glaciers, lava fields, geysers, and steam baths await those with a passion for travel and a love for the finer things in life. Iceland is a destination worthy of all superlatives.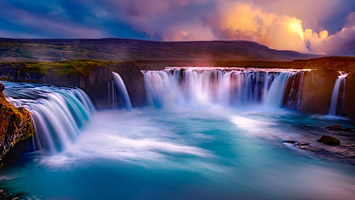 • 7-Nights / 8-Days aboard the barand new luxury Ponant's Le Champlain
• Endless summer days (literally.. the sun is up almost all day and all night)
• Discovery of Reykjavik, capital of Iceland
• Landscapes: vast glaciers, breathtaking fjords, volcanic rock, basalt pillars, jagged cliffs, & geysers
• Wildlife: Atlantic puffins, Northern gannets, Arctic terns, Minke whales, Humpback whales, and Icelandic horses
• Passionate nature experts onboard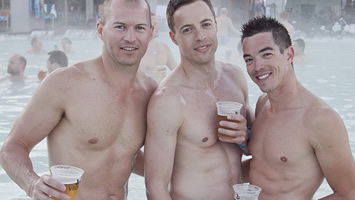 What is the PONANT 5-star Expedition Difference?
Access
VACAYA and PONANT take you off the beaten track, as close as possible to nature and far from the routine. The yachts of PONANT are designed for extreme regions. The ship's smaller size allows us to bring you ashore at the most exceptional sites, which other ships are simply unable to reach, and shore visits by Zodiac® are organized to take you even closer. The Zodiacs® are easily boarded from the marina platform at the rear of the ship and enable fast, safe landings. PONANT's Zodiac® excursions are one-of-a-kind, unforgettable experiences.
Flexibility
Expedition itineraries are characterized by flexibility at all times...
Our Captain and Expedition Leaders can make unscheduled stops to let guests enjoy the surprises of nature.
Eco-Friendly
PONANT prides itself on a constant respect for the environment, from the design of their yachts and procedures to low-impact shore visits. Their new generation of expedition vessels take that commitment to the next level by reducing the company's impact on the environment with a dynamic positioning system to avoid dropping anchor, hence protecting the seabed. A silent and economic electric propulsion and Farsounder Sonar provide 3D vision of the seabed at different depths. PONANT is consistently awarded Eco-Friendly Green Cruise Ship awards from world renowned organizations.
Expertise
Everyone needs a savvy travel companion – someone who knows the ins and outs of all the fabulous places we'll visit. For VACAYA's 2021 Iceland cruise, we get an entire team of renowned anthropologists, marine biologists, historians, botanists, geologists, naturalists, and ornithologists. The Expedition Team has been selected for their knowledge and expertise and are ideal companions to enhance your journey of discovery as we travel through Iceland and the Arctic Circle.
Cuisine
As an essential part of French culture, gastronomy naturally has pride of place aboard Le Champlain. PONANT is the only French cruise company and we're confident you'll appreciate the signature French feel of design, attentive service, and fine cuisine.
While onboard, you'll enjoy a warm atmosphere, as well as a subtle blend of refinement and authenticity. By all accounts, this is a unique and tasty way to travel.
Surprises
With more than 15 years of expertise in the Polar Regions, PONANT delivers much more than an exceptional destination; it's the promise of an uncompromising journey and access to the grandiose landscapes of the Far North, where each day is full of unexpected surprises.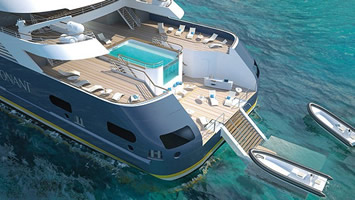 PONANT's Luxury Explorer
Le Champlain did make her debut in 2018 as the one in PONANT's series of six new explorer yachts boasting only 92 staterooms and suites. Le Champlain will give you a unique cruising experience thanks to her cutting-edge design, environmentally-friendly equipment, smaller size, and subtle blend of refinement, intimacy, and comfort.
Staterooms
92 elegantly designed staterooms and spacious suites boast a warm and contemporary interior design by Jean-Philippe Nuel. The designer took direct inspiration from the destinations and cultures explored during PONANT's stopovers and then punctuated the design with beautiful ethnic touches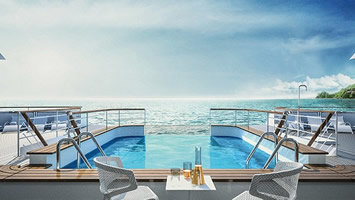 Pool & Nature Viewing Deck
Le Champlain's pool offers a panoramic view of our surroundings and is equipped with a counter-current swimming system. This is THE spot for daytime relaxation and nature viewing. There's also an outdoor bar and lounge with armchairs and sofas, perfect for our organized events and parties.
3-Position Marina
A fully-equipped sundeck and 3-position marina allow access to the sea for swimming and water sports (kayaking, paddle board, SCUBA diving, snorkeling, fishing). A submersible mini-port, an original and unique concept, enables direct access to Le Champlain's flotilla of 10 Zodiac® boats.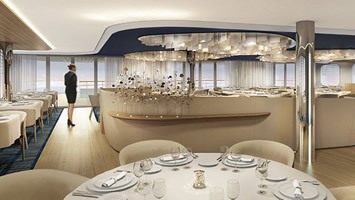 Restaurants
On Deck 4 Aft, you'll find the ship's panoramic restaurant, which can accommodate all of us in a single sitting. This dining area, which opens onto the outside, will have a buffet of salads, desserts, and cheeses at your disposal. And the ship's discrete and attentive crew will provide table service for breakfast, lunch, and dinner. For a more relaxed atmosphere, an outdoor grill on Deck 3 serves grilled meats with a variety of salads and desserts. And of course, complimentary room service is available to you 24/7.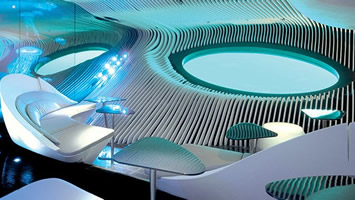 Blue Eye Lounge
Blue Eye is a first-of-its-kind multi-sensory underwater lounge built to transport you to the universe under the sea. The designers' mission is to enable you to perceive and feel the underwater universe in a way that never ceases to amaze. The integrated digital screens project the live images from three underwater cameras. An immersive sound experience can be felt in the Body Listening sofas, which discreetly vibrate in harmony with the ocean's natural cycles and brings you closer to the marine mammals you'll see and hear behind the giant portholes.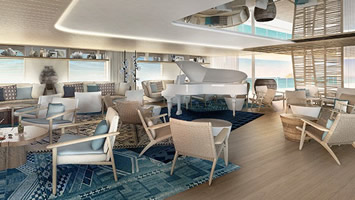 Lounges & Bars
Different lounges enable guests to socialize and share moments together during their cruise. Our ship features a main lounge, an ideal place to meet over a drink and watch daytime or evening events; the panoramic lounge, an intimate piano bar with a unique view of the horizon; and the outdoor bar, a relaxation area with access to the pool and solarium. The main lounge can accommodate all guests for VACAYA's social activities both day and night.
Theater
The theatre seats 188 and is equipped with the latest sound and lighting technology. This will be the showcase venue for VACAYA's all-star entertainment line-up. It's also equipped with an LED wall as the backdrop, allowing for multimedia presentations and destination lectures.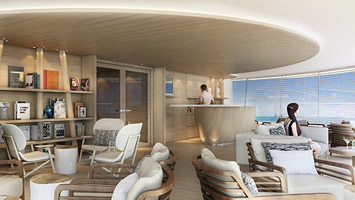 Wellness
The Spa offers a series of luxury treatments. Choose from moisturizing facials, relaxing massages, aromatherapy baths, anti-aging treatments, and enjoy a moment of absolute relaxation. There's a salon as well, offering hair styling, barbering, manicures, and pedicures.
The spa area includes a lovely sauna that's larger than you'd typically expect on a ship this size. With a window facing the outdoors and long curvy benches, it's an enticing retreat after an active expedition.
The Fitness Center, boasting picture-perfect views of the open sea, features the latest Technogym machines including a Kinesis Wall.
Reception
Le Champlain's common areas are designed and equipped to meet all your needs while preserving the intimacy of the experience. A 1500-square-foot reception area welcomes guests and fulfills a variety of functions from reception and concierge to excursions and boutiques.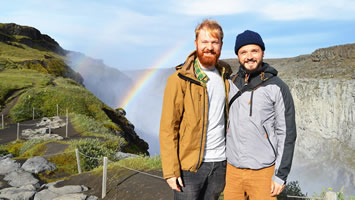 The Value of Luxury
When you choose a PONANT Expedition cruise with VACAYA, you're choosing comfort, refinement, & discovery.
Never before in the history of all-LGBT+ cruising has this level of accessible high-end luxury been offered. And certainly, never to such an exotic destination. Savvy travelers recognize "value" doesn't mean "low price." Instead, value is defined as getting something extraordinary for a great price. And that is exactly what VACAYA's Enchanted Iceland cruise delivers.
Here at VACAYA we are dedicated to providing you with the very best. That's what drives us, journey after journey. And it's amazing what's included:
• 7 Nights aboard the stunning Le Champlain
• All Meals, featuring subtle and audacious flavors inspired by our ports of call
• Complimentary unlimited Open Bar throughout your cruise (premium alcohol extra)
• Complimentary unlimited Open Mini-Bar in your Stateroom/Suite (premium alcohol extra)
• Daily Afternoon Tea and Pastries
• 24 Hour Room Service
• 5-Star Service
• 24/7 Stateroom Service
• 24/7 Reception Desk
• Lecturers, Guides, Naturalists, and Expedition Leaders
• Gratuities to onboard crew, local guides, and drivers
• Zodiac landing craft cruising or landings
• Park entry fees into protected areas
• Fitness Classes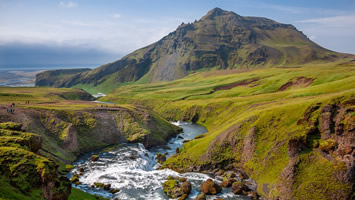 The following services are available for an additional charge:
• Optional Shore Excursions, Optional Pre- and Post-Cruise Programs
• Spa Treatments/Massages
• Salon Services
• Laundry
• WiFi/Internet
• Satellite Telephone Services
• Medical Services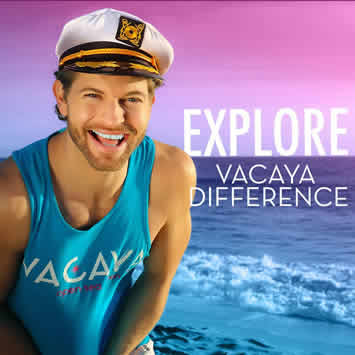 Iceland Luxury All-Gay Cruise 2021 Itinerary


Date

Port

Arrive

Depart

03 Sep

Reykjavik, Iceland
5 PM
04 Sep
Isafjördur, Iceland
8 AM
4:30 PM

05 Sep

Grimsey, Iceland
2 PM
8 PM

06 Sep

Akureyri, Iceland
6 AM
4 PM
07 Sep
Seydisfjördur, Iceland
8 AM
3 PM

08 Sep

Heimaey, Vestmannaeyjar
1:30 PM
9 PM

09 Sep

Reykjavik, Iceland
8 AM
10 Sep
Reykjavik, Iceland
9 AM

September 3, 2021 - Boarding starts at 2 PM.
September 10, 2021 - Disembarkation at 9 AM.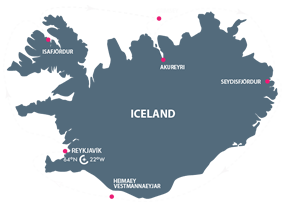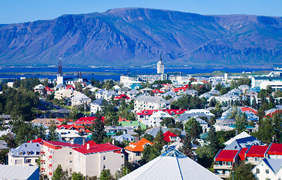 Day 1 - Friday, September 3, 2021
Reykjavik, Iceland
Welcome to Reykjavík, capital of Iceland!
Reykjavík
is so much more than just a destination; it's a place of exciting possibilities surrounded by incredible landscapes, where countless adventures beckon and a host of natural wonders await. With over 1000 years of history and culture, the Iceland capital is poised ready to impress!
Highlights:
• The Blue Lagoon is less than 20 minutes from Reykjavík's Keflavík International Airport. If you decide to spend the day here, be sure to book in advance.
• If you choose to head into the city prior to our cruise, don't miss Hallgrímskirkja Church, Reykjavík's main landmark. Its tower can be seen from almost everywhere in the city.
• Also check out Sólfar, the steel sculpture by Jón Gunnar Árnason. It's Iceland's most famous piece of art and with amazing mountain views, this Viking-ship-like sculpture is also one of Reykjavík's most popular photo spots, too.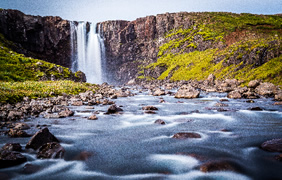 Day 2 - Saturday, September 4, 2021
Isafjördur, Iceland
You'll cross the Arctic Circle today!
Le Jacques Cartier will take you to the heart of the fjords of Northwest Iceland, a wild land of lost valleys and steep cliffs, where man struggles to survive. In this very isolated region, we find the Isafjörður fjord, undoubtedly one of the most beautiful in the country, known mainly for its relief, forged by ancient basaltic flows. The town of Isafjörður, which nestles at the back of its fjord between imposing mountains is a delightful little town that lives exclusively from fishing. The capital of the Western fjords, its old wooden houses bear witness to its past as a major fishing port.
Onboard our ship, cross the Arctic Circle. This famous parallel runs near 66° 33' latitude north. Often considered the gateway to the Arctic, it is simply the latitude from which it's possible to observe the midnight sun at least once in the year. Once over the Circle, we'll sail in nearly permanent daylight and the low light that's so particular to the polar regions. This is a wholly unique moment, which will no doubt remain one of the highlights of your cruise.
EXCURSIONS (available for purchase onboard):
• MARITIME CULTURE & TRADITIONS.
Begin your excursion by visiting the towns of Bolungarvik and Osvor. Osvor is a stunning example of nature's grandeur and perfectly illustrates just how difficult life was for Icelandic fishermen up until the 20th century. Bolungarvik nestles into the heart of a spectacular bay surrounded by mountains and bathed by the "Djup" fjord, the biggest on Iceland's east coast. 3 Hours.
• CALM FJORD KAYAKING.
Sea kayaking is not only a healthy and rewarding way to spend your day; it's also a perfect way to get to know Icelandic nature up close. So grab a paddle and get ready for a great adventure! Kayaking gear and life vest are provided. 2 Hours.
• GUIDED WALK ON VIGUR ISLAND.
Vigur is a lovely island of 2 km (1.2 mile) long and 400 m (0.24 mile) wide, a green oasis in the blue waters of the fjord Isafjardardjup. The island is a nesting place for countless birds. After a 30-minute boat tour to Vigur, take a leisurely walk around the island and see an abundance of birds in their natural environment. You will see Eiderducks, Puffins, Arctic Terns, Black Guillemots, and many other species. 3 Hours.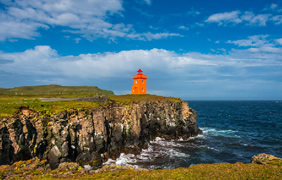 Day 3 - Sunday, September 5, 2021
Grimsey, Iceland
Welcome to Grímsey, Iceland's northernmost island!
Grímsey surges from the Arctic Ocean, with the Arctic Circle running right through the island. It was formed by volcanic rock that's generated majestic basalt pillars. The island has been inhabited since the Vikings came to Iceland and legend has it that it's named after the colonial sailor Grìmur, who sailed from the region of Sogn in Norway. This site is home to fabulous wildlife, with many bird colonies having chosen to nest along the jagged cliffs, such as the ''clowns of the sea'' – the Atlantic Puffins.
HIGHLIGHTS:
• Grímsey is covered with vegetation sculpted by the Arctic climate. The scurvy-grass, which grows amongst the coastal rocks, is very special as it's rich in vitamin C and is known for its medicinal properties. The birdlife is unique with numerous different species and unusually dense populations.
• The sea-facing end of the airstrip is a good place to start a walking tour of Grímsey. The path follows the cliffs of Básavík. From there, the path leads to the northernmost point of the island and then on to the eastern high cliffs. This path runs all the way to the lighthouse on the southern end of the island. From the lighthouse, walk towards the harbor at Sandvík, passing by the church. There are plenty of wildlife and landscape photography opportunities during this hike.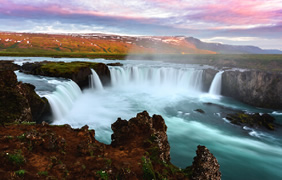 Day 4 - Monday, September 6, 2021
Akureyri, Iceland
Akureyri, authentic Iceland at its very best.
The elegant city of Akureyri is located very close to the Arctic circle, tucked away in the Eyjafjörður fjord. It displays a stunning palette of colors: blue waters in the harbor, bronze mountain ash on the squares, and brightly-colored houses in the historical center. As you walk along the cobbled streets, you'll come across rows of terraces with wooden furniture. A vast stairway cut into the hillside leads you up to the emblematic feature of the town, the Akureyrarkirkja church. You'll be amazed by the beautiful botanical garden made possible by the city's microclimate.
EXCURSIONS (available for purchase onboard):
• GODAFOSS & AKUREYRI.
View what remains of the old town of Akureyri before crossing the fjord and heading on to Godafoss, "Waterfall of the Gods." The name marks the historical event that took place at these falls in the year 1000 when the Chieftain Thorgeir made a public declaration in favor of Christianity by throwing his carvings of the Pagan Gods into the falls.
• INCREDIBLE LAKE MYVATN.
After visiting Godafoss, continue on to Lake Myvatn, one of Iceland's natural treasures. Dormant Hverfell looms over the lake with its magnificent lava landscape featuring strange formations, columns, and arches. The striking geothermal field, full of mudpots, steam vents, sulphur deposits, boiling springs, and fumaroles is a highlight.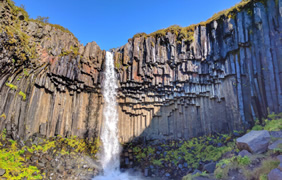 Day 5 - Tuesday, September 7, 2021
Seydisfjördur, Iceland
Explore one of the most remote locations on Earth!
At the end of your journey through the heart of a very beautiful 17-km-long fjord, discover Seyðisfjörður on the northeast coast of Iceland. Typically Scandinavian, colorful houses and its small blue church stand in the middle of an enchanting setting between rivers and waterfalls. The village, surrounded on all sides by mountains with snow-topped peaks, has around 700 inhabitants. This small fishing port with picturesque charm is not far from Skálanes, a nature reserve of more than 1,000 hectares, home to about fifty bird species. This port of call combines nature and culture, with wonderment guaranteed.
EXCURSIONS (available for purchase onboard):
• SKÁLANES NATURE RESERVE.
Visit one of Iceland's most remote places – one few Icelanders have even seen. Drive to Þórarinsstaðir, an important archeological site, with findings from the first years of settlement. Continue your drive to reach the nature and heritage center of Skálanes, a site where the Icelandic environment and cultural history is researched and interpreted. 3 Hours 45 Minutes.
• CHASING WATERFALLS.
The nature surrounding the town of Seyðisfjörður is a spellbinding display of waterfalls, mountains, and the ocean. This hiking tour provides an excellent opportunity to explore the beauty of the Icelandic landscape. 2 Hours 30 Minutes.
• WONDERS OF THE EAST.
Head over the impressive mountain-pass of Fjarðarheiði to Egilsstaðir, a town of about 2000 inhabitants and the commercial center of East Iceland. From Egilsstaðir, continue along to Iceland's third largest lake, Lagarfljót, and then on to Vatnajökull National Park. Continue to Valþjófsstaður, a 13th century church estate and manor farm in Fljótsdalur. 5 Hours.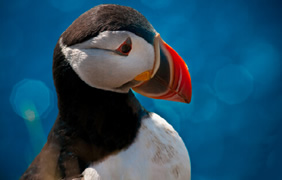 Day 6 - Wednesday, September 8, 2021
Heimaey, Vestmannaeyjar
The Puffins have us outnumbered 43,478 to 1!
This island off the southern coast of Iceland is the largest of the Vestmann islands and the only inhabited island in the archipelago. The steep Edfell volcanoes and the green prairies of Herjólfsdalur offer a rich contrast of nature. On the Stórhöfði road, look out over gray sand beaches and cliffs carved out by the Arctic Ocean. From here, you can also see the bronze landscapes of the mountaintops. Leave time for a visit to Eldheimar, an ultra-modern and interactive museum which traces the volcanic eruption experienced by Heimaey in 1973.
EXCURSIONS (available for purchase onboard):
• CIRCUMNAVIGATION OF HEIMAEY.
Begin your tour from the harbor that for a long time has been a shelter for the Icelandic fishing fleet, but was almost lost in the volcanic eruption on the island in 1973. Sail past bird colonies with millions of inhabitants and explore caves that can only be visited by boat. You'll see puffin colonies of up to 8 million puffins. Nowhere else in the world can such a large number of puffins be found in such close proximity to man. 2 Hours
• POMPEII OF THE NORTH.
Drive from the pier into the Herjólfsdalur Valley, where ruins of old farmhouses dating back to the settlement can be found. Explore the area's youngest island, Surtsey, formed in a volcanic eruption in 1963; it is a UNESCO World Heritage Site. Visit the new Eldheimar – "Pompeii of the North" – Museum, where the history and aftermath of the 1973 Eldfell eruption is explored. 3 Hours.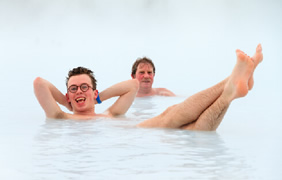 Day 7 - Thursday, September 9, 2021
Reykjavik, Iceland
Explore Iceland's exciting capital today!
Iceland's capital stretches along the edge of a vast bay in the west of the country. For a panoramic view of the lush, green landscapes, make your way to Perlan, the "Pearl of Reykjavík," a large environmental structure located on 'Oskjuhlið Hill. Look out for the signpost showing the way to the evangelical Hallgrímskirkja church, and to the historical center where you can stroll along the Skólavördustígur and the Laugavegur. The little shops in these lively streets will entice you to do a bit of shopping. For some relaxation just outside of the city, you'll have the opportunity to visit the Reykjanes peninsula and its famous thermal waters of the Blue Lagoon.
EXCURSIONS (available for purchase onboard):
• EXPLORE THE GOLDEN CIRCLE.
This classic excursion encompasses the "Big Three" – Gullfoss, Geysir, and Thingvellir. They are collectively known as the Golden Circle, and provide a look at some of the scenic wonders for which Iceland is justly renowned.
• THE BLUE LAGOON.
This magical geothermal spa is a true highlight of any visit to Iceland. DO. NOT. MISS. And if you've already experienced it, go again! And then go again! And be sure to reserve in advance!
• GEOTHERMAL LANDSCAPE & VIKING HISTORY.
Drive to the enchanting Kleifarvatn Lake, one of the deepest lakes in Iceland. Continue on to Krysuvik, a colorful hot-springs area, which contrasts sharply to the sand and lava fields of the area. Then, drive across the impressive volcanic plateau of Reykjanes.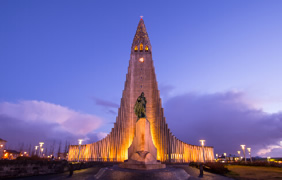 Day 8 - Friday, September 10, 2021
Reykjavik, Iceland
The Golden Circle and Blue Lagoon await!
Today, we say goodbye to Le Champlain and our incredible hosts. Now, you have a chance to extend your stay
here in Iceland over the US Labor Day Weekend. Have you gone to the Blue Lagoon yet? Or traversed the Golden Circle? The choice of further exploration is entirely yours!
Recommendation:
If you're going to dive deep into the city, we recommend purchasing the Reykjavík City Card. The City Card is the smartest and most affordable way to explore Reykjavík. It's been tailor-made for visitors, helping you get the most out of your trip. Simply choose from a 24-, 48-, or 72-hour card and visit as many attractions as you'd like. Follow the link to see all that's included and to purchase online.
Inaugural: 2018 • Flag: France • Capacity: 184 • Tonnage: 9,900 • Length: 430 ft. • Beam: 59 ft. • Draft: 15 ft. • Speed: 12.5 Knots • Decks: 5 • Crew: 110

Iceland Luxury Gay Cruise 2021 Rates


SUITES


OS - Owner's Suite

Deck 6. 484 sq.ft. Max Occupancy 2. Private Balcony; Butler Service; Individually-Controlled Air-Conditioning/Heating; Convertible King Bed (can become 2 Twin Beds); Bathtub + Jacuzzi on terrace; Open Minibar (replenished as needed); Flat Screen Satellite TV with Video On Demand; Desk with Stationery, iPod Player, Safe; Hairdryer, Bath Robes, French Bath Products; 110/220 Volts Outlets; Satellite Direct Line Telephone (extra charge); Unlimited WiFi Access ($15/day); 24-hour Room Service

GD1 - Grand Deluxe Suite

Deck 6. 484 sq.ft. Max Occupancy 2. Private Balcony; Butler Service; Individually-Controlled Air-Conditioning/Heating; Convertible King Bed (can become 2 Twin Beds); Shower; Open Minibar (replenished as needed); Flat Screen Satellite TV with Video On Demand; Desk with Stationery, iPod Player, Safe; Hairdryer, Bath Robes, French Bath Products; 110/220 Volts Outlets; Satellite Direct Line Telephone (extra charge); Unlimited WiFi Access ($15/day); 24-hour Room Service

GD2 - Grand Deluxe Suite

Deck 5. 484 sq.ft. Max Occupancy 2. Private Balcony; Butler Service; Individually-Controlled Air-Conditioning/Heating; Convertible King Bed (can become 2 Twin Beds); Shower; Open Minibar (replenished as needed); Flat Screen Satellite TV with Video On Demand; Desk with Stationery, iPod Player, Safe; Hairdryer, Bath Robes, French Bath Products; 110/220 Volts Outlets; Satellite Direct Line Telephone (extra charge); Unlimited WiFi Access ($15/day); 24-hour Room Service

PR1 - Privilege Suite

Deck 6. 344 sq.ft. Max Occupancy 3. Private Balcony; Butler Service; Individually-Controlled Air-Conditioning/Heating; Convertible King Bed (can become 2 Twin Beds); Shower; Open Minibar (replenished as needed); Flat Screen Satellite TV with Video On Demand; Desk with Stationery, iPod Player, Safe; Hairdryer, Bath Robes, French Bath Products; 110/220 Volts Outlets; Satellite Direct Line Telephone (extra charge); Unlimited WiFi Access ($15/day); 24-hour Room Service

PR2 - Privilege Suite

Deck 5. 344 sq.ft. Max Occupancy 3. Private Balcony; Butler Service; Individually-Controlled Air-Conditioning/Heating; Convertible King Bed (can become 2 Twin Beds); Shower; Open Minibar (replenished as needed); Flat Screen Satellite TV with Video On Demand; Desk with Stationery, iPod Player, Safe; Hairdryer, Bath Robes, French Bath Products; 110/220 Volts Outlets; Satellite Direct Line Telephone (extra charge); Unlimited WiFi Access ($15/day); 24-hour Room Service

DL1 - Deluxe Suite

Deck 6. 291 sq.ft. Max Occupancy 3. Private Balcony; Butler Service; Individually-Controlled Air-Conditioning/Heating; Convertible King Bed (can become 2 Twin Beds); Shower; Open Minibar (replenished as needed); Flat Screen Satellite TV with Video On Demand; Desk with Stationery, iPod Player, Safe; Hairdryer, Bath Robes, French Bath Products; 110/220 Volts Outlets; Satellite Direct Line Telephone (extra charge); Unlimited WiFi Access ($15/day); 24-hour Room Service

DL2 - Deluxe Suite

Deck 5. 291 sq.ft. Max Occupancy 3. Private Balcony; Butler Service; Individually-Controlled Air-Conditioning/Heating; Convertible King Bed (can become 2 Twin Beds); Shower; Open Minibar (replenished as needed); Flat Screen Satellite TV with Video On Demand; Desk with Stationery, iPod Player, Safe; Hairdryer, Bath Robes, French Bath Products; 110/220 Volts Outlets; Satellite Direct Line Telephone (extra charge); Unlimited WiFi Access ($15/day); 24-hour Room Service

DL3 - Deluxe Suite

Deck 4. 291 sq.ft. Max Occupancy 3. Private Balcony; Butler Service; Individually-Controlled Air-Conditioning/Heating; Convertible King Bed (can become 2 Twin Beds); Shower; Open Minibar (replenished as needed); Flat Screen Satellite TV with Video On Demand; Desk with Stationery, iPod Player, Safe; Hairdryer, Bath Robes, French Bath Products; 110/220 Volts Outlets; Satellite Direct Line Telephone (extra charge); Unlimited WiFi Access ($15/day); 24-hour Room Service

DL4 - Deluxe Suite

Deck 3. 291 sq.ft. Max Occupancy 3. Private Balcony; Butler Service; Individually-Controlled Air-Conditioning/Heating; Convertible King Bed (can become 2 Twin Beds); Shower; Open Minibar (replenished as needed); Flat Screen Satellite TV with Video On Demand; Desk with Stationery, iPod Player, Safe; Hairdryer, Bath Robes, French Bath Products; 110/220 Volts Outlets; Satellite Direct Line Telephone (extra charge); Unlimited WiFi Access ($15/day); 24-hour Room Service
BALCONY STATEROOMS


PS1 - Prestige Stateroom

Deck 6. Stateroom size: 205 sq.ft. Max Occupancy 2. Private Balcony; Individually-Controlled Air-Conditioning/Heating; Convertible King Bed (can become 2 Twin Beds); Shower; Open Minibar (replenished as needed); Flat Screen Satellite TV with Video On Demand; Desk with Stationery, iPod Player, Safe; Hairdryer, Bath Robes, French Bath Products; Satellite Direct Line Telephone (extra charge); 110/220 Volts Outlets; Unlimited WiFi Access ($15/day); 24-hour Room Service

PS2 - Prestige Stateroom

Deck 5. Stateroom size: 205 sq.ft. Max Occupancy 2. Private Balcony; Individually-Controlled Air-Conditioning/Heating; Convertible King Bed (can become 2 Twin Beds); Shower; Open Minibar (replenished as needed); Flat Screen Satellite TV with Video On Demand; Desk with Stationery, iPod Player, Safe; Hairdryer, Bath Robes, French Bath Products; Satellite Direct Line Telephone (extra charge); 110/220 Volts Outlets; Unlimited WiFi Access ($15/day); 24-hour Room Service

PS3 - Prestige Stateroom

Deck 4. Stateroom size: 205 sq.ft. Max Occupancy 2. Private Balcony; Individually-Controlled Air-Conditioning/Heating; Convertible King Bed (can become 2 Twin Beds); Shower; Open Minibar (replenished as needed); Flat Screen Satellite TV with Video On Demand; Desk with Stationery, iPod Player, Safe; Hairdryer, Bath Robes, French Bath Products; Satellite Direct Line Telephone (extra charge); 110/220 Volts Outlets; Unlimited WiFi Access ($15/day); 24-hour Room Service

DS1 - Deluxe Stateroom

Deck 3. Stateroom size: 205 sq.ft. Max Occupancy 2. Private Balcony; Individually-Controlled Air-Conditioning/Heating; Convertible King Bed (can become 2 Twin Beds); Shower; Open Minibar (replenished as needed); Flat Screen Satellite TV with Video On Demand; Desk with Stationery, iPod Player, Safe; Hairdryer, Bath Robes, French Bath Products; Satellite Direct Line Telephone (extra charge); 110/220 Volts Outlets; Unlimited WiFi Access ($15/day); 24-hour Room Service
Price per person based on a double occupancy.

Prices are subject to change at any time – with or without notice.

Please enquire for Third Person, or Single Occupancy prices.

Port taxes and admin fees are additional 449 USD per person.

Pre-Paid Gratuities are included in your rate.

Minimum Payment Schedule
10% First deposit per person is required upon booking, Second deposit of 15% is due 300 days before, Third deposit of 25% is due 240 days before, Fourth deposit of 25% is due 180 days before. Full payment is due 120 days prior to departure.

Automatic Monthly Payments Option:
Your initial deposit is due at time of booking. Then, your remaining monthly payments will be calculated using the number of months between your booking and the final payment due date. Payments will be charged on the 15th or the last day of each month (determined automatically depending on the day of the month you book).

All reservations are subject to VACAYA Cancellation/Refund Policy and Terms and Conditions.

Pre/Post Cruise Hotel

Special Airfares