Antarctica Solar Eclipse Luxe Gay Adventure Cruise 2021
12 nights cruise from/to Ushuaia, Argentina
November 28 – December 10, 2021
Atlas Ocean Voyages World Navigator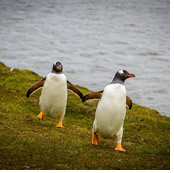 Experience a Wondrous Cosmic Event on the 7th Continent! As if Antarctica wasn't special enough, on this unforgettable luxury gay group expedition you'll experience the magic of a rare Total Solar Eclipse. The extraordinary Eclipse, set for December 4, 2021, will be like no other – as it will only be seen in Antarctica, turning an already-awe-inspiring Antarctic expedition cruise into a mind-blowing, truly once-in-a-lifetime experience.
Get up close and personal with the prolific seabirds, seals and whales of the Antarctic Peninsula and the South Shetland Islands. These long days of austral summer give you ample time to gear up and kayak or paddleboard these glass-like waters as they reflect the ice-blue sky back at you. And raise a glass as you become an honorary "Red Nose," a sobriquet for the rare few who have crossed the Antarctic Circle.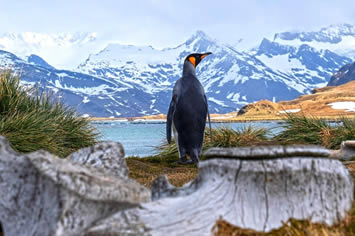 The words you have heard to describe this vast continent aren't enough. Antarctica is an experience. Only those who have been, and dared to take the icy-plunge into these remote waters can add their names to a century of exploration where few have gone. It's time to check the last continent off your list, and prove to all that in these frozen waters filled with prey, we are hunters, and adventure is what we seek.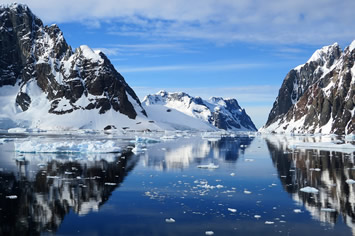 Wildlife-filled and Stunning Landscapes
There's no better place to witness solar totality than in the rarefied setting of Antarctica. Imagine being surrounded by brilliant light one minute, then complete blackout the next, before enjoying the mysterious shadow-play as we wind back to the blinding white of Antarctica. The expert naturalist team and guest speakers, will provide insight and background on eclipses and other astronomical features.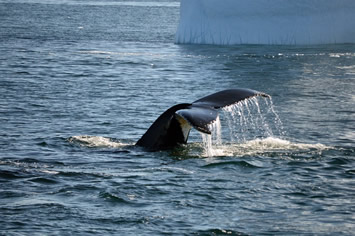 On this ultimate Antarctica expedition voyage, you'll be accompanied by the ship's expert team of naturalists, board sturdy Zodiac watercraft for daily excursions ashore to experience Antarctica's beauty and wildlife up close. Discover rare yet abundant wildlife on a voyage timed with the peak of the austral summer, explore the Antarctica Peninsula with action-packed daily expeditions. Observe incredible wildlife throughout the vast Southern Ocean and Antarctic Peninsula, from humpback whales to colonies of penguins and seals.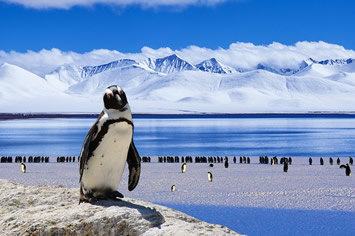 The unspoiled wonders of the White Continent are filled with sparkling turquoise glaciers, bustling penguin rookeries, awe-inspiring whales and icebergs of a every size shaped like fantastical art sculptures.
A Luxe-Adventure Aboard the Brand-New World Navigator
We are proud to partner with Atlas Ocean Voyages to bring a group aboard for this extraordinary voyage. The World Navigator was conceived with the sensibilities of an explorer – one who believes the world is the best experienced up close while leaving the destination untouched.
This 200 passenger luxury vessel launches in June of 2021 and is All-Inclusive All the Way with Roundtrip airfare, Top-Shelf beverages, Zodiac expeditions, Prepaid gratuities, and more are all included.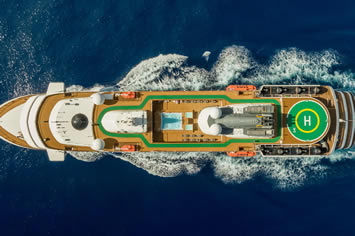 Welcome to your natural habitat. Every deck is designed to bring the outdoors inside so that you are almost never without a transcendent view.
Meanwhile, World Navigator also features luxe accommodations, contemporary and airy design, as well as thoughtfully selected amenities, entertainment, restaurants, and bars.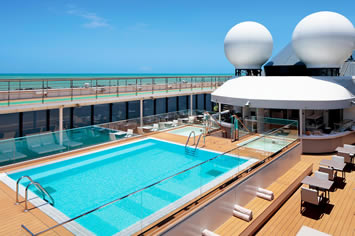 Select from ten suite and stateroom categories that all feature livable space and comforts.
Feel the sun on your face, because every accommodation has an ocean view, with most providing the enhanced experience of ocean breezes and full-moon views from a full walk-out or Juliet balcony.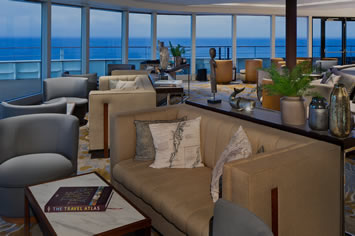 Watch for wildlife from the water's Edge Lookout or the glass-domed Observation Lounge. The views are just a jumpstart.
Borrow the ship's complimentary kayaks, camping gear, stand-up paddleboards, bikes, and other equipment and get even closer to nature onshore.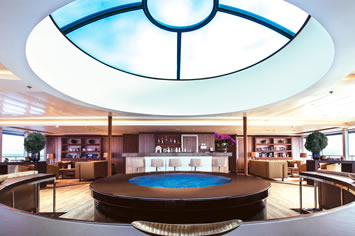 We know that relaxation is personal, so you'll discover assorted ways to unwind onboard.
The library is stocked with a large collection of fiction, non-fiction, and periodicals, as well as games. Swim laps or just chill in the outdoor heated pool, with two spa hot tubs.
Exercise in the ocean air as you jog along the track, or keep your wellness routine going at the gym, personal trainers, yoga, and Pilates.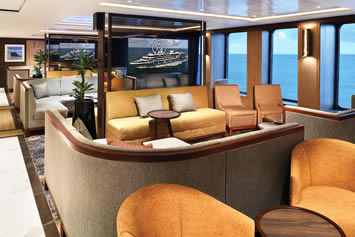 SeaSpa by L'Occitane is as extraordinary as the name suggests. The first L'Occitane spa on water beckons you with a full menu of soothing and invigorating services featuring the brand's renowned natural ingredients and Mediterranean art-de-Vivre.
While the scent of lavender still lingers on your skin, you might be off to another onboard discovery.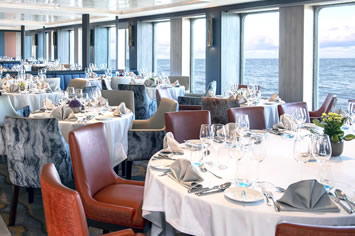 Every meal is a marvel when the chefs bring world-class credentials, and fresh, local ingredients to the table. Enjoy our all-inclusive restaurants, indulge as you desire, from your morning camembert to filet mignon to midnight cookies and milk.
Relive the day's adventures with new friends at the ship's intimate bars and lounges. Enjoy the selection of included liquors and fine wines, as well as classic and creative cocktails while you post photos and double-tap each moment.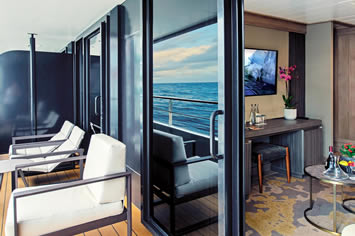 There's always something special about the atmosphere on Atlas Ocean Voyages because you're sharing this unique journey with like-minded modern explorers, starting friendships at the pool, attending fascinating seminars, or enjoying live music over craft cocktails.
Sometimes, it's when you're farthest away that you feel most at home.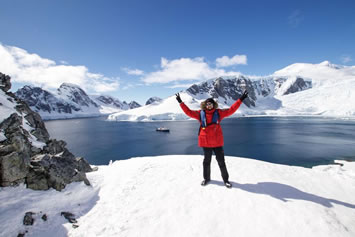 Included in this Journey
• Cruise Fare includes free Intercontinental round trip airfare from selected U.S airports. Business-class for suites and Economy class for staterooms
• Each stateroom will receive a $200 Shipboard credit
• Luxe Accommodations
• All meals and snacks
• Round-the-clock beer, wine, and top-shelf spirits, plus all non-alcoholic beverages including filtered water
• Coffee/Tea Machines in all accommodations
• Butler Service for Suites
• All excursions and lectures
• Gratuities
• L'Occitane bath amenities
• Standard Wi-Fi