Visit the most important historical and modern cities in China, the major sightseeings, such as the Great Wall in Beijing, the Oriental TV Tower in Shanghai and many beautiful natural sceneries in Suzhou & Hangzhou. China, the world's most populace country, has already become the paradise for many seasoned gay & lesbian travelers. It does have many things for every visitor, whether it be adventure, cuisine, shipping, history or culture.
With private tour guide, driver and vehicle waiting aside, this tour package is designed for giving our clients who need more flexible and comfortable tour experience. During the tour, you are not only to enjoy the scenic spots, but also to have the introduction about the gay/Lesbian history and culture in China, and the recent development of the LGBT scene. In addition, our gay/Lesbian tour guide will take you to the best Gay & Lesbian bars and clubs that you can enjoy the evening with locals. With all-inclusive travel package, time-clock running tour arrangements, real highlights of China and best gay/lesbian bar, this tour give you more definitely. Enjoy your China Gay/Lesbian tour. Moreover, the gay friendly hotel we arranged is that was recommended by IGLTA for perfect hotel facilities, such as wifi, indoor swimming pool, comfortable rooms, great food, etc.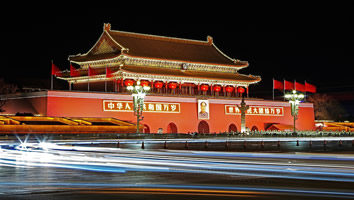 Day 1 - Arrive in Beijing, China
Welcome to China!
Our local professional guide and experienced driver will wait for you at the airport after your baggage reclaim and customs clearance, and then escort you to check in the hotel in downtown area.
Relax during the rest time of the day to recover from the jet leg. You will get some suggestions about how to spend the rest time of the day from our tour guide.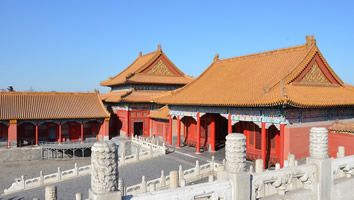 Day 2 - Beijing - Forbidden City & Summer Palace
Tiananmen Square
The Tiananmen Square is the largest city square in the world (440,000 square meters), which was originally designed and built in Beijing in 1651 and enlarged to its present size in 1958. Nowadays, it has become a great relaxing place for the common people to do exercises, and on holidays, the whole square will be covered with fresh flowers. Meanwhile, it is sitll the key tourist area of Beijing for here has Tianan'men Gatetower, Monument to the People's Heroes, Chairman Mao Memorial Hall, Great Hall of the People, China Revolutionary Museum and Museum of Chinese History. If you have chance, the Tianan'men Flag Raising Ceremony should not be missed. Chinese military honor guards march with perfect rhythm and synchronicity to raise or lower the national flag.
Forbidden City
Located at the city center and called Gu Gong in Chinese, Beijing Forbidden City was the imperial palace for twenty-four emperors during the Ming(1368-1644) and Qing dynasties(1644-1911). Lying to the north of Tiananmen Square it is the world's largest palace complex and covers 74 hectares. Surrounded by a 52-meter-wide moat and a 10-meter-high wall are more than 8,700 rooms. Construction of the palace complex began in 1407, the 5th year of the Yongle reign of the third emperor (Emperor Chengzu, Zhu Di) of the Ming dynasty. It was completed fourteen years later in 1420, and then the capital city was moved from Nanjing to Beijing the next year. Here is the right place to know the China's glorious past and imperial culture.
Summer Palace
The original Summer Palace was built for celebrtaing the birthday of Emperor Qianlongs' in Qing Dynasty (1644-1911) but burnt down by Anglo-French allied forces in 1860. Rebuilt in 1888 by Empress Dowager Cixi but destroyed by the Eight Power Allied Forces in 1900. What you can see was rebuilt since 1903 though some architectures are destroyed forever. It is the largest preserved imperial garden and a former summer retreat for emperors. the 726.5 acres' area and three quarters water, Summer Palace is a perfect example of refined craftwork with finest materials, Longevity Hill, Kunming Lake etc with over 3,000 structures: pavilions, towers, bridges, corridors etc.
Meals Included: Breakfast, & Lunch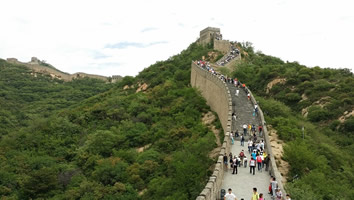 Day 3 - Beijing - Great Wall & Ming Tombs
Badaling Great Wall
Located in Yanqing County Beijing, Badaling Section Great Wall is an important pass of the Ming Great Wall as a part of the great defensive project. Badaling is in the first place among the nine forts and a unique representation in the Ming Great Wall. Due to its high position with a steep terrain, it had become an important military pass in Ming dynasty and barrier against enemies in Beijing. It is the earliest opened spot of the Ming Great Wall to tourists. The Badaling scenic spot includes Badaling Great Wall as main part, Badaling Hotel, the Great Wall Museum of China whose name was dedicated by former President Jiang Zemin and other fully functional modern facilities for tourism service. The scenic area is well-know to the world by its grand landscape, perfect facilities and profound cultural historical connotation.
Ming Tombs-Dingling Mausoleum
As the representative of the Ming Thirteen Mausoleum where buried 13 emperors and 23 empress of the Ming Dynasty (1368-1644), Ding Mausoleum is the tomb of the Emperor Zhu Yijun, the 13th emperor of Ming Dynasty, and it is also the only one whose underground palace was unearthed. Buildings on the ground consist of Treasure City, Grand Mansion, Ling'en Hall, two ground auxiliary halls, Ling'en Gate, Ling Gate, Shenbo Oven, Dinvine Wardrobe, Divine Stock, Slaughter Pavilion and Wailuo City, etc. The Grand Mansion is definitely the highlight of the Dingling. It is not only gallant and splendid, but also does not have a piece of wood and a nail. The rafters, brackets and inscribed board of the upper and lower caves are all inlaid with white stone sculptures and painted with colorful pictures which look like wood structure. The underground Palace consists of 5 underground halls buried Emperor Zhuyijun and two Queens, Xiaoduan and Xiaojing.
Meals Included: Breakfast, Lunch & Dinner
Day 4 - Beijing - Temples & Opera
Temple of Heaven
Listed in the World Heritage List in 1998, Temple of Heaven was used to hold a memorial ceremony for the God in Winter Solstice Festival and to pray for harvest in the first month of the lunar year by the emperors in Ming and Qing dynasties. It is China's existing largest structure for sacrifice to heaven. Built in the first half of the AD 15th century, it is located in the royal gardens and surrounded by ancient pines. Here you can find the ancient China's philosophy on the relationship between the heaven and earth, which dominated the whole ancient China's history.
Yonghe Lama Temple
Built in 1694 during the Qing Dynasty (1644-1911) as the residence of the Emperor Yongzheng (the third emperor of the Qing Dynasty) before he ascended the throne, Yonghe Lama Temple is the largest and best-preserved lamasery in Beijing. in 1744, the residence was completely converted into a lamasery, so the features make it very different and unique from others, looks like a mini-palace with yellow glazed tiles on the roof and red walls circling the group of buildings.
Beijing Opera Performance
Beijing Opera represents the finest combination of literature, music, dance, martial arts, fine arts, acrobatics and many other arts available. Its way of performing is of as much a feature, differing from opera, pantomime and drama. The Peking Opera is a kind of art that pays equal attention to 'Chang (Singing)', 'Nian (Speaking)', 'Zuo (Acting)' and 'Da (Fighting)'. Singing in Beijing Opera has the certain tune that expresses the sentiment of the dramatic persona;Speaking in the play is the speech except singing; Acting is the performance of movement and expression; Fighting is the martial arts performed by dancing. It enables the audience to be inspired by the affection, not only from the language but also from the music, the physique and the fine arts. Simultaneously, Beijing Opera provides the opportunity to appreciate the pleasing stylistic and artistic harmony of the dance and music, the strength of the rhythm and designs even from only experiencing one act.
Meals Included: Breakfast & Lunch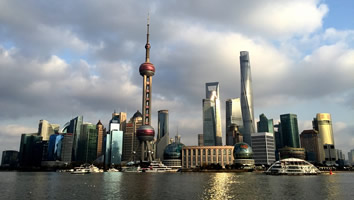 Day 5 - Beijing / Shanghai
Hutong Rickshaw Tour
If you want to know Beijing culture and local history, Hutong should not be missed, and the best way to tour Hutong in limited time should be the rickshaw which saves time and energy and enlarges your tour range. The lanes have their own layout and structure, and when viewed from the air the combination of the lanes and courtyards resemble a chessboard with delicate gardens, fine rockeries and ancient ruins this makes them a wonder in the world. In the past, Beijing was composed of hundreds of courtyards around the Forbidden City, and these lanes stretched out in all four directions, connecting the different kinds of courtyards in the city. However, as the requirement for city construction, the number of them has fallen dramatically from 3250 to 1000.
Take a Flight to Shanghai
After touring Beijing, you will be transfered to Beijing airport to take flight to Shanghai. While arrived at Shanghai, you will be escorted to Nanjing Road directly.
Bund
Centres on a section of Zhongshan Road (East-1 Zhongshan Rd.),the Bund is a mustsee in Shanghai for all reasons you have. There are 26 various buildings in different architectural styles, such as Gothic, Baroque, Romanesque, Classicism and the Renaissance etc. Besides, the 1,700-meters long flood-control wall, which is located on the side of Huangpu River from Huangpu Park to Xinkai River, is also known as the 'the lovers' wall' for the romantic hollowed-out railings and nice position to take the 'snap-shot' of the scenery of Pudong Area and Huangpu River. The Symphony of Lights, the night Huangpu river cruise, the cate along the bund, the shopping malls group, all of these give you reasons to go there.
Nanjing Road
Nanjing Road, which is the main shopping street of Shanghai in China and one of the world's busiest shopping streets, contains two sections, Nanjing Road East and Nanjing Road West. It starts at the Bund in the east and ends in the west at the junction of Jing'an Temple and Yan'an West Street. Originally, Nanjing Road was the British Concession, then the International Settlement in which large quantitites of foreign goods imorted. And for shopping convenience, its eastern end has become an all-weather pedestrian arcade with traditional stores, modern shopping malls, specialty stores, theatres, and international hotels.
Meals Included: Breakfast & Lunch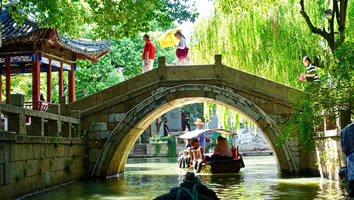 Day 6 - Shanghai / Suzhou
The Humber Administration's Garden
Humber Administration's Garden, the largest garden in Suzhou at nearly 52,000sqm, is one of the most flowing and beautiful classical Chinese gardens in all Eastern China. A garden was first built on this site in the 1100's. The grounds and flowing waterways are lovely any time of the year, but mid April thru May is when the flowering trees are most in bloom. It is a great place for children, but peace and serenity only abide before the crowds and megaphones join the flow from 10AM. Keep in mind that the beautiful carved stone steps and paths are not pushchair or wheelchair friendly and allow yourself a good 2 hours to meander through all the elements.
Panmen Gate
Located in the southwest of Suzhou city, Panmen Gate is the oldest city gate in Suzhou city. It was first built in B.C. 514 as one of eight city gates in the Spring & Autumn Period (770-476 BC) when Suzhou was the capital of the Wu Kingdom. The present gate was reconstructed in 1351, and consists of Water and Land Gates, the City Gate Tower and City Walls at both sides. The current magnificent gate tower was rebuilt in 1986 with flying eaves and up-turning corners. Panmen Gate is a fortress suitable for ancient water-towns like Suzhou in the southern part of China. It is also known in China for its architecture complex of both land and water city gates.
The Grand Canal
Grand Canal, also known as Jinghang (Beijing to Hangzhou) Grand Canal, is the most ancient man-made canal in China and the world. With a length of around 1,770 km, Grand Canal traverses Beijing, Tianjin, and the provinces of Hebei, Shandong, Jiangsu, Zhejiang, to the city of Hangzhou. The oldest sections of the canal can be traced back to the Spring and Autumn Period, more than 2,400 years ago. Suzhou Section is the essential part undertaking freight transport on the canal. Most of the coal, constructional materials, rice, oil and various agricultural products to the city, towns, villages are transferred through the course of the river.
Silk Museum
Here you can see the actual silk worms and the cocoons in which they unravel and use to make the silk blankets, clothes and scarves. They put several silk cocoons on top of each other to create the blankets and use various dyes to add color to the clothing articles. Here sells silk comforters, silk duvet covers, silk ties and so on, and the price listed is not negotiable.
Meals Included: Breakfast & Lunch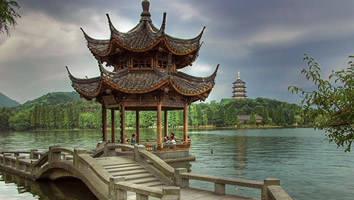 Day 7 - Suzhou / Hangzhou
Lin Ying Temple
Located on the west bank of the famous West Lake in Hangzhou city, Zhejiang province, Lin Ying Temple was one of the most popular scenic spots in Hangzhou. It was first built in AD326 at Eastern Jin Dynasty with a history of over 1600 years. When an Indian monk named Huili came to Hangzhou and saw how beautiful the peak was, he thought it must be the place for supernatural beings, so built a temple here called LingYin Temple. Ling Yin Temple has undergone several renovations, and at its best has 9 buildings, 18 pavilions, 72 halls with 1300 rooms, and more than 3000 monks.
Red Carp Pond
Originally Flower Harbor was a private garden near the Flower Family Hill, hence its name. Later, flowers and trees flourished, water was added to the pool and fish collected. Numerous carps live and play in Red Carp Pond, attracting thousands of tourists each year. Covering an area of more than 20 hectares (about 49.42 acres), Red Carp Pond consists of 5 scenic spots;Red Carp Pond, Peony Park, Flower Harbor, a lawn, and a grove.
West Lake Cruise
As a mustsee to visitors, West Lake is mainly composed of a hill, two causeways, three islands, five lakes and ten famous beauty spots. The lake, surrounded by hills, lies within them like a bright pearl. Su and Bai Causeways divide West Lake like two ribbons into Outer Lake, Beili Lake, Xili Lake, Yue Lake and Xiaonan Lake. The experience of cruising on West Lake will be impressive and give visitors more than land tour. The lake, like a landscape painting, will cause you to marvel at its beauty and will perhaps make you feel as though you have stepped into a land of magic and fantasy.
Dragon-well-Tea Village
Covering an area of 132 acres, the Dragon Well Tea Plantation in Dragon Well Village of Hangzhou, Zhejiang province, faces the West Lake to the west and Qiantang River to the south. Dragon Well Village is a picturesque wonderland surrounded by mountains with a large area of tea trees. With tea pavilions scattering here and there in the tea mountains, the Dragon Well Tea Plantation is really a comfortable place for relaxing and enjoying tea among the lush tea trees. There are also teahouses and tea pavilions, which were built in Chinese traditional style, at the foot of the mountains in the village and surrounded by bamboo groves and trees.
Meals Included: Breakfast & Lunch
Day 8 - Hangzhou / Shanghai
Hangzhou to Shanghai
In the morning, after you have had your breakfast in your hotel, your local guide will meet you and you will be driven back to Shanghai. The rest of the day is yours to do with as you will. You can relax, or explore the city on your own.
Eddy's Bar (Optional Activity)
Eddy's Bar opened in Weihai Lu in 1995 but moved to Huaihai Lu in 2002. It is the longest-running gay venue in the city and still pulls in crowds of locals and expats on the weekends. Eddy's has an interesting décor, combining grey slate, Chinese lanterns and Asian art. Great service and an affordable drinks. A great place to hang out before heading to Shanghai Studio. Gets busy after 10pm. Features: bar, music, dancing
Meals Included: Breakfast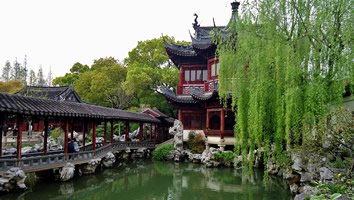 Day 9 - Shanghai
Yuyuan Garden
Located in the Anren Street of Shanghai, Yuyuan Garden was finished in 1577 by a government officer named Pan Yunduan of the Ming Dynasty for his parents as a place for them to enjoy a tranquil and happy time in their old age. With an area of 20,000 square meters, Yuyuan Garden has plenty of unique pavilions, halls, rockeries, ponds and cloisters in six main scenic areas, Sansui Hall, Wanhua Chamber, Dianchun Hall, Huijing Hall, Yuhua Hall and the Inner Garden.
Oriental Pearl TV Tower
Surrounded by the Yangpu Bridge in the northeast and the Nanpu Bridge in the southwest, The Oriental Pearl TV Tower is located in Pudong Park in Lujiazui, Shanghai. It is the world's third tallest TV (468 meters high) tower surpassed in height only by towers in Toronto, Canada and Moscow, Russia.There are three large spheres including the top sphere, known as the space module. Then there are five smaller spheres and three decorative spheres on the tower base. Its unique alluring architectural design makes it one of the world most attractive places.
Shanghai Museum
Founded in 1952, the Shanghai Museum is a museum of ancient Chinese art situated on the People's Square in the Huangpu District of Shanghai. The exterior design of the round dome and the square base symbolizes the ancient idea of a round heaven and a square land, demonstrating the ancient wisdom and philosophy. The museum consists of 11 galleries and 3 exhibition halls, 11 galleries of which cover most of the major categories of Chinese art, such as: Ancient Bronze, Ancient Ceramics, Paintings, Calligraphy, Ancient Sculpture, Ancient Jade, Coins, Ming and Qing Furniture, Seals, and Minority Nationalities.
Xintiandi
Located in the center of Shanghai City south of Huaihai Middle Road, Xintaindi is a fashioable pedestrian street composed of Shikumen and modern architecture style. Xin Tian Di is unique because of its concept of construction. It retains the antique walls, tiles and exterior of the Shikumen housing of old Shanghai. On the other hand, its interior embodies a totally different world of international gallery, bars and cafes, boutiques or theme restaurants. When you walk into it, you will get the taste of both Shanghai in the 1920's and the sonic modern lifestyle of urbanites of the 21st century.
Meals Included: Breakfast & Lunch
Day 10 - Shanghai Departure
Your private car, driver and tour guide will be ready and waiting at your hotel lobby to get you to the airport on time. Sit back and relax as they help you check-in and escort you to the correct security gate.
Meals Included: Breakfast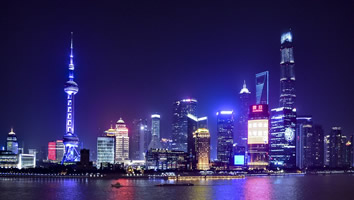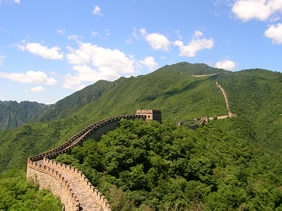 • All arrangements and first admission/entrance fees of scenic spots specified in the itinerary.
• Buffet breakfast, Chinese lunch or dinner as listed in the itinerary.
• Well-equipped commercial vehicle with excellent private guide and driver accompanied on your tour between airports, train stations, scenic spots and hotels.
• Four/Five-Star Hotel based on two persons sharing one room with twin beds.
• All hotels as listed in the itinerary serve daily western or Chinese breakfast unless specified.
• All the transfer fares including intercity transfer fees of Beijing to Shanghai to Suzhou to Hangzhou to Shanghai as specified in the itinerary.
• Travel Agency's Liability Insurance with your tour inside China.
• Chinese government taxes and the city construction fees on your travel tour.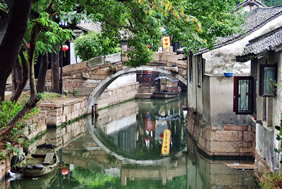 • China entry visa fees.
• International or domestic airfare or train tickets not included in the itinerary.
• Meals not specified in the itinerary and extra and alcoholic or beverages during meals.
• Tips for guides and drivers.
• Personal expense: e.g. mini bar, personal telecommunications, laundry, excess baggage charges etc.)
• Excursions and activities not included in itinerary.
• Single room supplement.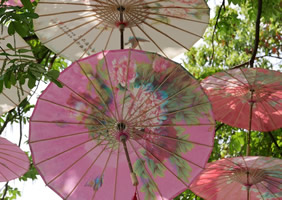 How much should I pay for my visa?
The visa fees vary greatly according to your nationality, the number of entries, the country you are applying for and whether you need an express service or not. Generally speaking, the visa fees are more expensive if the visa has more number of entries. However, the visa fees are same for American citizens no matter what number of entries they apply for.
What extra documents do we need to apply for the individual tourist visa?
When apply for a tourist visa, some extra documents are required sometimes besides the basic general requirements. For individual tourist visa, a letter of confirmation of the tour arrangement made by a travel agency in China or letter of reservation of hotel in China is required.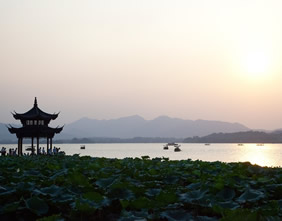 When should I apply for visa?
The Chinese visa is generally valid for 3 months from the issue date to enter China. Please apply for your visa within 3 months of entry into China according to your travel itinerary, and avoid expiry of visa or extra cost of urgent fee due to lack of application process time. Please also decide the duration of stay in China. The permitted duration of stay of Chinese visas are generally up to 30 days. If you need to stay longer, please apply to the local public security bureau in China for visa extension.
Will I get the invitation letter?
In some of the countries, the visa office of China Embassy or Consulate might ask for a Visa Invitation Letter, usually issued by a travel agent in China. And we will offer the Invitation Letter to the clients who booked our package tour.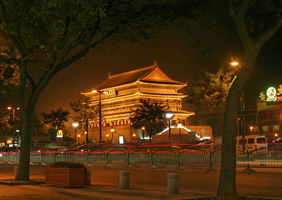 When is the best time to visit China?
While China is a year-round destination, the months of April, May, September, and October are ideal months for travel anywhere in the country. In the north, the winters are cold, and summers are warm, with moist monsoon air streams making it hot (70% of China's rainfall occurs in late May and early October, mostly in the Southern regions). June through August is also a good time to visit central and northern China. Spring and autumn are the best months for travel across the country. The duration of November 16 - March 15 is the lower-priced season; while the lowest price, off-season travel, is formed for adventure some travelers with unbelievably low prices and far fewer fellow tourists.
What vaccine do we need for traveling to China and do you have any other medical suggestions?
While traveling with us, we take every precaution to provide a safe and healthy environment for you. We choose restaurants and hotels that are clean, safe, and we always keep your needs and interests in mind. However, here are some precautions for you to take into consideration for your trip to China. In addition, all travelers are recommended to take their medical records when they travel.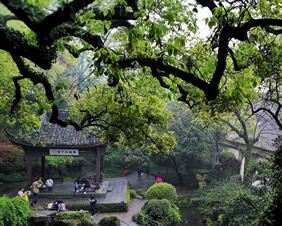 What items are not allowed to be taken into China?
Our guides will meet you upon the arrival at the airport welcome lobby just through off the Custom with a piece of welcome sign with your names printed and transfer you to the hotel accordingly.The immigration and customs are always very friendly to provide helps to foreigners when they travel to China.
The following items are not allowed to be taken into China:
• Weapons, ammunition or explosives;
• Forged currencies or forged valuable securities;
• Printed, audio, video, computerized and other materials, which are harmful or erotic to China's political, economic, cultural and ethnic life;
• Various poisons;
• Opium, heroin, marijuana and other addictive drugs;
• Plants, animals or other products, which may carry diseases, viruses, parasites, etc.
• Foodstuffs, medicines or other products which may cause harm to human or animals, which come from areas with epidemics or which may spread diseases or contamination.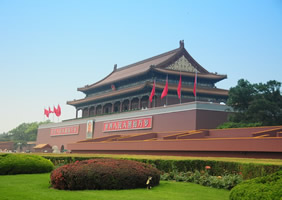 Is it safe for foreigners traveling in China?
China is a fascinating and diverse country that welcomes more than 100 million tourists a year and lays claims to being the fourth most popular destination in the world. Its economy has been booming for years and its interest to the outside world, heightened by the Summer Olympics of 2008, appears to be increasing as well. While there are precautions one should take when traveling to and around China, it is generally a safe country to visit.
Can I drink tap water in China?
In China, tap water is considered quite hard and needs to be boiled before drinking. Therefore, Tap water at all hotels in China is not drinkable. Inquire with hotel staff members when you check in. If you are unsure it is recommended you drink bottled water only or cool boiled water offered by hotels.
What currency should I bring?
We suggest you bring your major credit cards, and a small amount of cash. Most hotels and shops in major cities accept most international credit cards.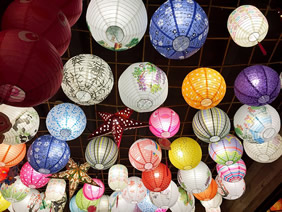 Is it easy for me to find an ATM in China?
Yes, it is. You can withdraw money (Chinese Yuan) from ATM machines of Bank of China at any time. And you can also transact through the bank clerk.
What credit cards are accepted in China?
Most of the internationally accepted credit cards are usable in China. They include: Visa, MasterCard, American Express, Diner's Club, and the JCB card of Japan.
Credit cards are accepted only in large shopping malls and stores. Credit card symbols are displayed in the visible place in shops and hotels indicating credit cards are accepted.
May I take Chinese Currency Yuan (RMB) to China for my convenience?
Yes, you can take RMB to China, but you are limited in the value you can bring in accordance with the regulations of the General Administration of China Customs. According to the regulation, passengers who carry over RMB 20, 000 in cash or foreign currencies in cash with a value exceeding US$ 5,000 shall be dealt with by the Customs according to relevant regulations currently in force.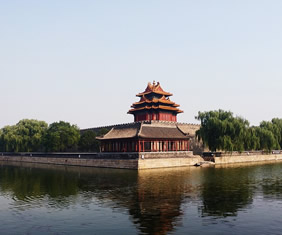 Should I bring an electric converter?
Throughout China (including Hong Kong), 220 volt/50 cycles is used. Appliances designed to operate at 110 volts will need a converter, although some 4 & 5 star hotels are wired for use of 110-volt electrical appliances. Two-phase and three-phase sockets are commonly used in hotels. You may also need an adapter plug in order to use your electrical appliances. In case you forget it, try to ask the room service.
What clothes should I pack?
Clothing is inexpensive and one of the best buys in China, so we do not recommend you to bring too many from home. Theoretically you need only two sets of clothes, one to wear while the other set is being laundered. It is recommended that you take with you just a couple of shirts, sweaters, and a jacket (depending on the season). These can be worn in layers to accommodate the climatic variations. Dark colored clothing is preferable because it does not show the dirt.
What should I pack?
While traveling, the baggage limit is 20 kg per person on both airplanes and trains without overweight charges.