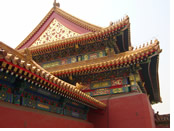 China, the world's most populace country, has already become the paradise for many seasoned gay & lesbian travelers. It does have many things for every visitor, whether it be adventure, cuisine, shipping, history or culture. After the implementation of reform and opening policy in 1979, Beijing, Xian and Shanghai had already been the mustsee cities to overseas' tourists for their profound cultural heritages, colorful traditional life styles and rapidly changing cities outlook. Whatever you are looking for, these three cities can satisfy you well.
Travel in a small gay group and benefit from low prices. Life-enriching experience with specially selected hotels and a la carte meals is also a nice choice. You will be escorted by your tour guide through the whole tour, including airport/train station transfer, hotel-attractions round trip transfer. Making new friends and having small chat with them in gay bar or restaurant would be extremely wonderful.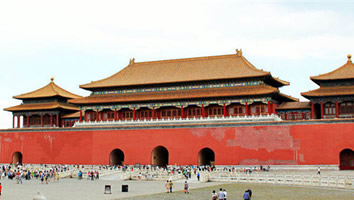 Day 1 - Arrive in Beijing, China
Welcome to China!
Our local professional guide and experienced driver will wait for you at the airport after your baggage reclaim and customs clearance, and then escort you to check in the hotel in downtown area.
Relax during the rest time of the day to recover from the jet leg. You will get some suggestions about how to spend the rest time of the day from our tour guide.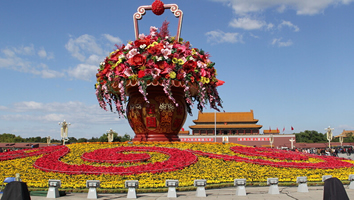 Day 2 - Beijing, China
Tiananmen Square
The Tiananmen Square is the largest city square in the world (440,000 square meters), which was originally designed and built in Beijing in 1651 and enlarged to its present size in 1958. Nowadays, it has become a great relaxing place for the common people to do exercises, and on holidays, the whole square will be covered with fresh flowers. Meanwhile, it is sitll the key tourist area of Beijing for here has Tianan'men Gatetower, Monument to the People's Heroes, Chairman Mao Memorial Hall, Great Hall of the People, China Revolutionary Museum and Museum of Chinese History. If you have chance, the Tianan'men Flag Raising Ceremony should not be missed. Chinese military honor guards march with perfect rhythm and synchronicity to raise or lower the national flag.
Forbidden City
Located at the city center and called Gu Gong in Chinese, Beijing Forbidden City was the imperial palace for twenty-four emperors during the Ming(1368-1644) and Qing dynasties(1644-1911). Lying to the north of Tiananmen Square it is the world's largest palace complex and covers 74 hectares. Surrounded by a 52-meter-wide moat and a 10-meter-high wall are more than 8,700 rooms. Construction of the palace complex began in 1407, the 5th year of the Yongle reign of the third emperor (Emperor Chengzu, Zhu Di) of the Ming dynasty. It was completed fourteen years later in 1420, and then the capital city was moved from Nanjing to Beijing the next year. Here is the right place to know the China's glorious past and imperial culture.
Summer Palace
The original Summer Palace was built for celebrtaing the birthday of Emperor Qianlongs' in Qing Dynasty (1644-1911) but burnt down by Anglo-French allied forces in 1860. Rebuilt in 1888 by Empress Dowager Cixi but destroyed by the Eight Power Allied Forces in 1900. What you can see was rebuilt since 1903 though some architectures are destroyed forever. It is the largest preserved imperial garden and a former summer retreat for emperors. the 726.5 acres' area and three quarters water, Summer Palace is a perfect example of refined craftwork with finest materials, Longevity Hill, Kunming Lake etc with over 3,000 structures: pavilions, towers, bridges, corridors etc.
Beijing Opera Performance (Optional Activity)
Beijing Opera represents the finest combination of literature, music, dance, martial arts, fine arts, acrobatics and many other arts available. Its way of performing is of as much a feature, differing from opera, pantomime and drama. The Peking Opera is a kind of art that pays equal attention to 'Chang (Singing)', 'Nian (Speaking)', 'Zuo (Acting)' and 'Da (Fighting)'. Singing in Beijing Opera has the certain tune that expresses the sentiment of the dramatic persona;Speaking in the play is the speech except singing; Acting is the performance of movement and expression; Fighting is the martial arts performed by dancing. It enables the audience to be inspired by the affection, not only from the language but also from the music, the physique and the fine arts. Simultaneously, Beijing Opera provides the opportunity to appreciate the pleasing stylistic and artistic harmony of the dance and music, the strength of the rhythm and designs even from only experiencing one act.
Meals Included: Breakfast & Lunch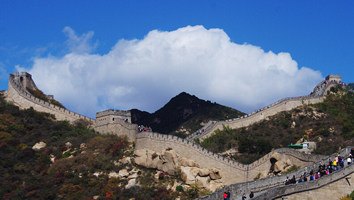 Day 3 - Beijing - Great Wall & Ming Tombs
Badaling Great Wall
Located in Yanqing County Beijing, Badaling Section Great Wall is an important pass of the Ming Great Wall as a part of the great defensive project. Badaling is in the first place among the nine forts and a unique representation in the Ming Great Wall. Due to its high position with a steep terrain, it had become an important military pass in Ming dynasty and barrier against enemies in Beijing. It is the earliest opened spot of the Ming Great Wall to tourists. The Badaling scenic spot includes Badaling Great Wall as main part, Badaling Hotel, the Great Wall Museum of China whose name was dedicated by former President Jiang Zemin and other fully functional modern facilities for tourism service. The scenic area is well-know to the world by its grand landscape, perfect facilities and profound cultural historical connotation.
Ming Tombs-Dingling Mausoleum
As the representative of the Ming Thirteen Mausoleum where buried 13 emperors and 23 empress of the Ming Dynasty (1368-1644), Ding Mausoleum is the tomb of the Emperor Zhu Yijun, the 13th emperor of Ming Dynasty, and it is also the only one whose underground palace was unearthed. Buildings on the ground consist of Treasure City, Grand Mansion, Ling'en Hall, two ground auxiliary halls, Ling'en Gate, Ling Gate, Shenbo Oven, Dinvine Wardrobe, Divine Stock, Slaughter Pavilion and Wailuo City, etc. The Grand Mansion is definitely the highlight of the Dingling. It is not only gallant and splendid, but also does not have a piece of wood and a nail. The rafters, brackets and inscribed board of the upper and lower caves are all inlaid with white stone sculptures and painted with colorful pictures which look like wood structure. The underground Palace consists of 5 underground halls buried Emperor Zhuyijun and two Queens, Xiaoduan and Xiaojing.
Meals Included: Breakfast & Lunch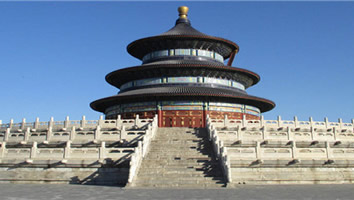 Day 4 - Beijing / Xian
Temple of Heaven
Listed in the World Heritage List in 1998, Temple of Heaven was used to hold a memorial ceremony for the God in Winter Solstice Festival and to pray for harvest in the first month of the lunar year by the emperors in Ming and Qing dynasties. It is China's existing largest structure for sacrifice to heaven. Built in the first half of the AD 15th century, it is located in the royal gardens and surrounded by ancient pines. Here you can find the ancient China's philosophy on the relationship between the heaven and earth, which dominated the whole ancient China's history.
Hutong Rickshaw Tour
If you want to know Beijing culture and local history, Hutong should not be missed, and the best way to tour Hutong in limited time should be the rickshaw which saves time and energy and enlarges your tour range. The lanes have their own layout and structure, and when viewed from the air the combination of the lanes and courtyards resemble a chessboard with delicate gardens, fine rockeries and ancient ruins this makes them a wonder in the world. In the past, Beijing was composed of hundreds of courtyards around the Forbidden City, and these lanes stretched out in all four directions, connecting the different kinds of courtyards in the city. However, as the requirement for city construction, the number of them has fallen dramatically from 3250 to 1000.
Beijing to Xian
After touring Beijing, you will be transfered to Beijing airport to take flight to Xian. While arrived at Xian, you will be escorted to your hotel in Xian directly.
Meals Included: Breakfast & Lunch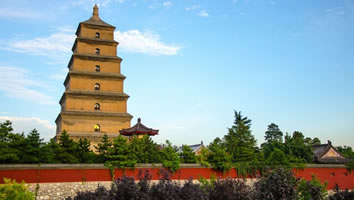 Day 5 - Xian
Shaanxi Historical Museum
Situated in the southern part of Xian about one kilometer northwest of the Greate Wild Goose Pagoda, the museum is house in a striking Tang Dynasty-style pavilion and features an enormous collection of 113,000 historic and cultural relics. This is where you experience history, with chronological dynasties exhibits that take you through the Han, Wei, Jin, Sui, Tang, Song, Yuan, Ming and Qing dynasties. It is an ideal place for learning about the origins and development of ancient Chinese history.
Ancient City Wall
Xian Ancient City Wall is 12 meters tall, 12-14 meters wide at the top, 15-18 meters thick at the bottom and covers 13.7 kilometers in length with a deep moat surrounding it. The 98 ramparts on the wall, which extend out from the main wall with every 120 meters distance, were built to defend against the enemy climbing up the wall. Each rampart has a sentry building, in which the soldiers could protect the entire wall without exposing themselves to the enemy. On the outer side of the city wall, there are 5948 crenellations (battlement), from which the soldiers can outlook and shoot at the enemy. On the inner side, parapets were built to protect the soldiers from falling off.
Big Wild Goose Pagoda
Located in the southern suburb of Xian City, about 4 kilometers (2.49 miles) from the downtown of the city, the Big Wild Goose Pagoda is a well-preserved ancient building and a holy place for Buddhists and the symbol of the old-line Xian. Originally built in 652 during the reign of Emperor Gaozong of the Tang Dynasty (618-907), it functioned to collect Buddhist materials that were taken from India by the hierarch Xuanzang. Have you heard or watched the movie "Journey to the West" or the handsome Monkey King? Do it, then you will find the meaning of the Big Wild Goose Pagoda.
Tang Dynasty Dance Show (Optional Activity)
As an art form, the show has its roots in folk fetes, praying for a good harvest or a better life, stories about Emperors. By combining poetry with the skilled playing of musical instruments, singing, dancing and also stunning costumes, the modern presentation is certain to give you an impressive view of ancient China including its splendid history, brilliant arts, distinct traditions and customs. Besides, Xian does have many places to enjoy the Tang Dynasty Music and Dance Show, such as Tang Dynasty Palace (Tang Yue Gong), Tang Paradise, Theater in Grand New World Hotel, Shaanxi Song & Dance Theater, Sunshine Lido grand theater and Live Singing and Dancing Show in Huaqing Hot Spring.
Meals Included: Breakfast & Lunch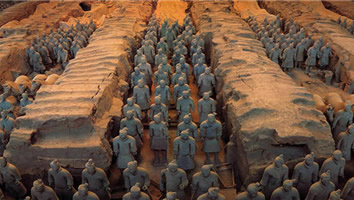 Day 6 - Xian / Shanghai
Terracotta Warriors and Horses Museum
It is a MUSTSEE tour spot in China. History shows that upon ascending the throne at the age of 13 (in 246 BC), Emperor Qin Shi Huang, the first Emperor of all China, who destroyed 6 states in China and unified whole China, had begun to work for his mausoleum. It took 11 years to finish. Over 7,000 pottery soldiers, horses, chariots, and even weapons have been unearthed from these pits. Most of them have been restored to their former grandeur. These life size terracotta figures of warriors and horses arranged in battle formations are the star features at the museum. They are replicas of what the imperial guard should look like in those days of pomp and vigor.
Huaqing Hot Spring
Huaqing Hot Springs has been a favourite spa since the Tang dynasty. For centuries emperors had come here to bathe and enjoy the scenic beauty. Behind the Huaqing Hot Spring locates the Li Mountian, on which there are several Taoist and Buddhist temples. Cable car makes it very convenient to climb and down hill. Huaqing Hot Springs can be conveniently visited on returning from the Terracotta Army site. A principal pleasure spot for Chinese tourists, the place is often busy, especially on Sundays.
Flight from Xian to Shanghai
After touring Xian, you will be transfered to Xian airport to take flight to Shanghai. While arrived at Shanghai, you will be escorted to your hotel in downtown Shanghai directly.
Meals Included: Breakfast & Lunch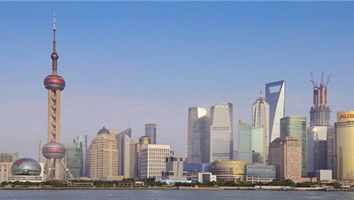 Day 7 - Shanghai
Jade Buddha Temple
Located in the western part of Shanghai, Jade Buddha Temple is a venerable and famous Buddhist temple in Shanghai. In 1882, Shanghai built an old temple to keep two jade Buddha statues which had been brought from Burma by a monk named Huigen. With the sparkling and crystal-clear white jade, these two Buddha statues are really beautiful and sanctity. The 190 centimeters high sitting Buddha is encrusted by the agate and the emerald, portraying the Buddha at the moment of his meditation and enlightenment. While the 96 centimeters long Recumbent Buddha is lying on the right side with the right hand supporting the head and the left hand placing on the left leg, and the sedate face shows the peaceful mood of Sakyamuni when he left this world.
Yuyuan Garden
Located in the Anren Street of Shanghai, Yuyuan Garden was finished in 1577 by a government officer named Pan Yunduan of the Ming Dynasty for his parents as a place for them to enjoy a tranquil and happy time in their old age. With an area of 20,000 square meters, Yuyuan Garden has plenty of unique pavilions, halls, rockeries, ponds and cloisters in six main scenic areas, Sansui Hall, Wanhua Chamber, Dianchun Hall, Huijing Hall, Yuhua Hall and the Inner Garden.
Bund
Centres on a section of Zhongshan Road (East-1 Zhongshan Rd.),the Bund is a mustsee in Shanghai for all reasons you have. There are 26 various buildings in different architectural styles, such as Gothic, Baroque, Romanesque, Classicism and the Renaissance etc. Besides, the 1,700-meters long flood-control wall, which is located on the side of Huangpu River from Huangpu Park to Xinkai River, is also known as the 'the lovers' wall' for the romantic hollowed-out railings and nice position to take the 'snap-shot' of the scenery of Pudong Area and Huangpu River. The Symphony of Lights, the night Huangpu river cruise, the cate along the bund, the shopping malls group, all of these give you reasons to go there.
Oriental Pearl TV Tower
Surrounded by the Yangpu Bridge in the northeast and the Nanpu Bridge in the southwest, The Oriental Pearl TV Tower is located in Pudong Park in Lujiazui, Shanghai. It is the world's third tallest TV (468 meters high) tower surpassed in height only by towers in Toronto, Canada and Moscow, Russia.There are three large spheres including the top sphere, known as the space module. Then there are five smaller spheres and three decorative spheres on the tower base. Its unique alluring architectural design makes it one of the world most attractive places.
Huangpu River Cruise (optional activity)
Huangpu River, the longest river passing through the city of Shanghai, is also an equally important tourist business in the form of river cruises, which originate at Shiliupu Pier just south of the Bund area, where the Huangpu flows alongside the now renovated architecture of Shanghai's former British colonial central place. There are several types of Huangpu River Cruise: The 30-minute cruise passes the Bund to Binjiang Avenue of Pudong; The 1-hour short trip proceeds beyond Pudong as far as Yangpu Bridge; The 2-hr one ends at Nanpu Bridge and both are quiet imposing hanging bridge; The 3 hours cruise ends at Wusongkou Harbour, not far from the estuary of the Huangpu.
Acrobatics show (optional activity)
Chinese acrobatics can also be called a national art. The basics of Chinese Acrobatic are balancing, tumbling, dancing, flexibility, and strength are taught in the first two years, and students spend the next 3-5 years perfecting specific acts. Then, they will do their first performances when they reach the age of 16 or so. The acrobatics in Shanghai is always a highlight for visitors. Varieties of exciting programs with countless near-impossible feats of flexibility, strength, endurance, and sheer will-power are performed on stage that will leave you completely astounded.
Meals Included: Breakfast & Lunch
Day 8 - Shanghai Departure
Your private car, driver and tour guide will be ready and waiting at your hotel lobby to get you to the airport on time. Sit back and relax as they help you check-in and escort you to the correct security gate.
Meals Included: Breakfast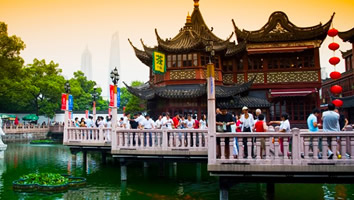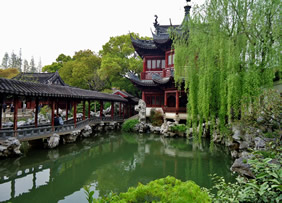 • All arrangements and first admission/entrance fees of scenic spots specified in the itinerary.
• Buffet breakfast, Chinese lunch or dinner as listed in the itinerary.
• Well-equipped commercial vehicle with excellent private guide and driver shared by tourists no more than 16 people will escort you between airports, train stations, scenic spots and hotels all day long.
• Four Star Hotel based on two persons sharing one room with twin beds. All hotels as listed in the itinerary serve daily western or Chinese breakfast unless specified.
• Beijing-Xian, Xi'an-Shanghai airfare with airports taxes, fuel charges, free baggage allowance as specified in the itinerary.
• Travel Agency's Liability Insurance with your tour inside China.
• Chinese government taxes and the city construction fees on your travel tour.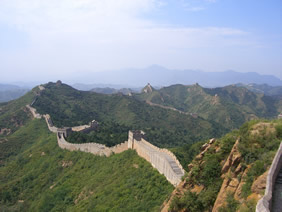 • China entry visa fees.
• International or domestic airfare or train tickets not included in the itinerary.
• Meals not specified in the itinerary and extra and alcoholic or beverages during meals.
• Tips for guides and drivers.
• Personal expense: e.g. mini bar, personal telecommunications, laundry, excess baggage charges etc.)
• Excursions and activities not included in itinerary.
• Single room supplement.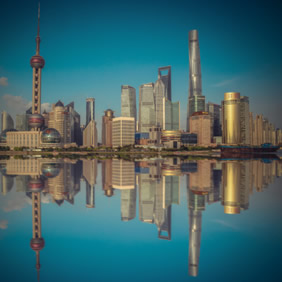 How much should I pay for my visa?
The visa fees vary greatly according to your nationality, the number of entries, the country you are applying for and whether you need an express service or not. Generally speaking, the visa fees are more expensive if the visa has more number of entries. However, the visa fees are same for American citizens no matter what number of entries they apply for.
What extra documents do we need to apply for the individual tourist visa?
When apply for a tourist visa, some extra documents are required sometimes besides the basic general requirements. For individual tourist visa, a letter of confirmation of the tour arrangement made by a travel agency in China or letter of reservation of hotel in China is required.
When should I apply for visa?
The Chinese visa is generally valid for 3 months from the issue date to enter China. Please apply for your visa within 3 months of entry into China according to your travel itinerary, and avoid expiry of visa or extra cost of urgent fee due to lack of application process time. Please also decide the duration of stay in China. The permitted duration of stay of Chinese visas are generally up to 30 days. If you need to stay longer, please apply to the local public security bureau in China for visa extension.
Will I get the invitation letter?
In some of the countries, the visa office of China Embassy or Consulate might ask for a Visa Invitation Letter, usually issued by a travel agent in China. And we will offer the Invitation Letter to the clients who booked our package tour.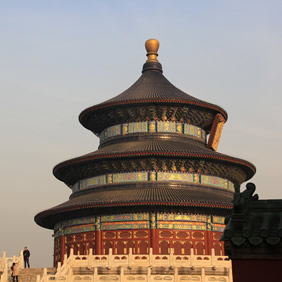 When is the best time to visit China?
While China is a year-round destination, the months of April, May, September, and October are ideal months for travel anywhere in the country. In the north, the winters are cold, and summers are warm, with moist monsoon air streams making it hot (70% of China's rainfall occurs in late May and early October, mostly in the Southern regions). June through August is also a good time to visit central and northern China. Spring and autumn are the best months for travel across the country. The duration of November 16 - March 15 is the lower-priced season; while the lowest price, off-season travel, is formed for adventure some travelers with unbelievably low prices and far fewer fellow tourists.
What vaccine do we need for traveling to China and do you have any other medical suggestions?
While traveling with us, we take every precaution to provide a safe and healthy environment for you. We choose restaurants and hotels that are clean, safe, and we always keep your needs and interests in mind. However, here are some precautions for you to take into consideration for your trip to China. In addition, all travelers are recommended to take their medical records when they travel.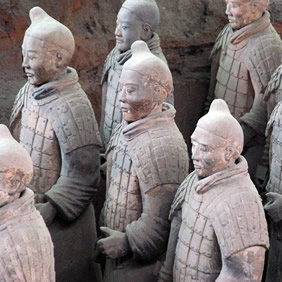 What items are not allowed to be taken into China?
Our guides will meet you upon the arrival at the airport welcome lobby just through off the Custom with a piece of welcome sign with your names printed and transfer you to the hotel accordingly.The immigration and customs are always very friendly to provide helps to foreigners when they travel to China.
The following items are not allowed to be taken into China:
• Weapons, ammunition or explosives;
• Forged currencies or forged valuable securities;
• Printed, audio, video, computerized and other materials, which are harmful or erotic to China's political, economic, cultural and ethnic life;
• Various poisons;
• Opium, heroin, marijuana and other addictive drugs;
• Plants, animals or other products, which may carry diseases, viruses, parasites, etc.
• Foodstuffs, medicines or other products which may cause harm to human or animals, which come from areas with epidemics or which may spread diseases or contamination.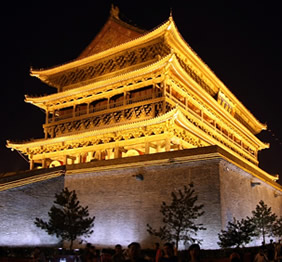 Is it safe for foreigners traveling in China?
China is a fascinating and diverse country that welcomes more than 100 million tourists a year and lays claims to being the fourth most popular destination in the world. Its economy has been booming for years and its interest to the outside world, heightened by the Summer Olympics of 2008, appears to be increasing as well. While there are precautions one should take when traveling to and around China, it is generally a safe country to visit.
Can I drink tap water in China?
In China, tap water is considered quite hard and needs to be boiled before drinking. Therefore, Tap water at all hotels in China is not drinkable. Inquire with hotel staff members when you check in. If you are unsure it is recommended you drink bottled water only or cool boiled water offered by hotels.
What currency should I bring?
We suggest you bring your major credit cards, and a small amount of cash. Most hotels and shops in major cities accept most international credit cards.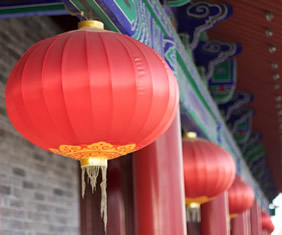 Is it easy for me to find an ATM in China?
Yes, it is. You can withdraw money (Chinese Yuan) from ATM machines of Bank of China at any time. And you can also transact through the bank clerk.
What credit cards are accepted in China?
Most of the internationally accepted credit cards are usable in China. They include: Visa, MasterCard, American Express, Diner's Club, and the JCB card of Japan.
Credit cards are accepted only in large shopping malls and stores. Credit card symbols are displayed in the visible place in shops and hotels indicating credit cards are accepted.
May I take Chinese Currency Yuan (RMB) to China for my convenience?
Yes, you can take RMB to China, but you are limited in the value you can bring in accordance with the regulations of the General Administration of China Customs. According to the regulation, passengers who carry over RMB 20, 000 in cash or foreign currencies in cash with a value exceeding US$ 5,000 shall be dealt with by the Customs according to relevant regulations currently in force.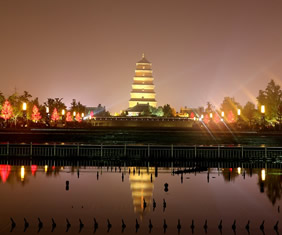 Should I bring an electric converter?
Throughout China (including Hong Kong), 220 volt/50 cycles is used. Appliances designed to operate at 110 volts will need a converter, although some 4 & 5 star hotels are wired for use of 110-volt electrical appliances. Two-phase and three-phase sockets are commonly used in hotels. You may also need an adapter plug in order to use your electrical appliances. In case you forget it, try to ask the room service.
What clothes should I pack?
Clothing is inexpensive and one of the best buys in China, so we do not recommend you to bring too many from home. Theoretically you need only two sets of clothes, one to wear while the other set is being laundered. It is recommended that you take with you just a couple of shirts, sweaters, and a jacket (depending on the season). These can be worn in layers to accommodate the climatic variations. Dark colored clothing is preferable because it does not show the dirt.
What should I pack?
While traveling, the baggage limit is 20 kg per person on both airplanes and trains without overweight charges.