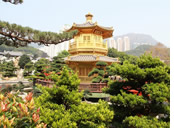 Smooth and enjoyable 4 Days gay city break tour arrangement to enjoy touring in Hong Kong and Macau. Highlights include Victoria Peak, Repulse Bay, Aberdeen, Stanley Market, Star Ferry, Ruins of St. Paul's Cathedral, Penha Hill, Puji Buddhist Temple, and Border-gate of China. In many ways Hong Kong is already one of the most gay-friendly cities in Asia. There are gay business clusters in several districts, including around Hollywood Road area in Central and Wan Chai on Hong Kong Island, and around Nathan Road in Kowloon across the harbor.
Meanwhile, many of the gayest events of the year take place at the end of the years, during Pink Season. The November/December Hong Kong Lesbian and Gay Film Festival, the Hong Kong Pride Parade. Other local events include the mid-October Mr. Gay Hong Kong contest-the winner represents Hong Kong in the Mr. Gay World contest. We offer Hong Kong Gay/Lesbian City Tours with-daily departure, first class gay/lesbian friendly hotel accommodation, English speaking gay/lesbian-friendly guide, evening cultural performance, bar visiting and more.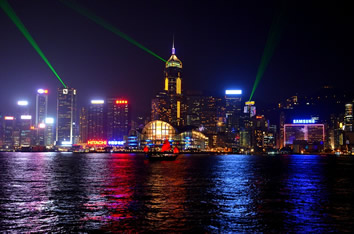 With private tour guide, driver and vehicle waiting aside, this tour package is designed for giving our clients who need more flexible and comfortable tour experience. During the tour, you are not only to enjoy the scenic spots, but also to have the introduction about the gay/Lesbian history and culture in China, and the recent development of the LGBT scene. In addition, our gay/Lesbian tour guide will take you to the best Gay & Lesbian bars and clubs that you can enjoy the evening with locals. With all-inclusive travel package, time-clock running tour arrangements, real highlights of China and best gay/lesbian bar, this tour give you more definitely. Enjoy your Hong Kong Gay/Lesbian tour. Moreover, the gay friendly hotel we arranged is that was recommended by IGLTA for perfect hotel facilities, such as wifi, indoor swimming pool, comfortable rooms, great food, etc.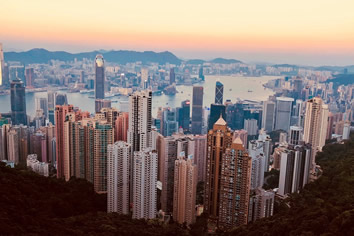 Day 1 - Hong Kong
Welcome to Hong Kong! Our local professional guide and experienced driver will meet you at the airport after your baggage reclaim and customs clearance, and then escort you to check in the hotel in downtown area. Relax during the rest time of the day to recover from the jet leg. You will get some suggestions about how to spend the rest time of the day from our tour guide.
ZOO Bar (optional activity)
Feel like a party animal? This lionís den of a bar has become a roaring success, attracting the party crowd intent on a great night out. Relatively small, but stylish black interior, fabulous cocktails and sizzling music make Zoo Bar one of the most popular gay hangouts in Hong Kong. Zoo is very busy on Friday and Saturday nights when he crowd overflows onto the street outside. Sundays and weekdays are rather quiet. Regular special events. Nearest MTR Sheung Wan (Exit A2). Features: bar, music, dancing
Central Escalator Sauna (optional activity)
One of the best-known gay saunas in Hong Kong (since 1991). Central Escalator (CE) features a steam room, dry sauna, jacuzzi, a limited number of private cabins, free snacks. The sauna attracts a mix of locals, international foreigners and tourists. It is located in Cheung Hing Commercial Building. Open everyday from 1pm. Enter on Gage Street Ė go through the doorway immediately to the left of 7Eleven, then take the elevator to the 2nd floor. Features steam room, sauna, relaxing cabins, dark room, jacuzzi, fee wifi, music, massage.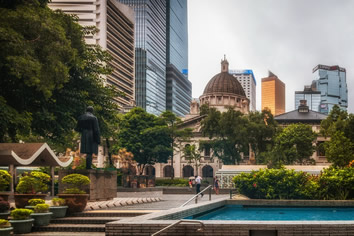 Day 2 - Hong Kong
Victoria Peak
With 554 meters above sea level, Victoria Peak is the highest point within Hong Kong and occupies the western part of the island. Meanwhile, here is the beeeest place to enjoy the multi-colorful night scene that encompasses Hong Kong and Victoria Harbor. Hong Kong Victoria Peak Tower will give you a full 270 degree view of Hong Kong. From the world-famous Victoria Harbour to the Kowloon Skylines - this view never fails to deliver and amaze. Besides, Madame Tussauds with many wax statues of famous people inside is also a nice place to go. Moreover, the Upper Peak Tram station building has restaurants offering fine dining.
Repulse Bay
Located in the southern part of Hong Kong Island, the Repulse Bay is one of the most beautiful beaches in Hong Kong. With lng seashore, clear azure blue water, golden and soft sand and 16oC (60.8oF) to 26oC (80.6oF) temperatures all year round, here becomes a paradise of the locals and visitors to escape the heat and have funs in summer. As the origin of the name, maybe because the British Fleet repulsed the nearby pirates here in 1841, the sure origin has no written documents.
Aberdeen
Originally, Aberdeen was a pirates' den two centuries ago, and later it turned into a simple fishing village. In recent years, with development of local high-rise building, Aberdeen has modernized and became a vibrant waterfront resort for people from metropolitan Hong Kong. However, the traditional fishing life is still popular there. Especially, in Bei Fung Tong Typhoon Shelter of Aberdeen, there are hundreds of junks and sampans, old-fashioned boats serving as floating homes for thousands of people.
Star Ferry to Kowloon side
Star Ferry Hong Kong is a tourist attraction belongs to Star Ferry Company who has ferries shuttling between Hong Kong Island and Kowloon. The Star Ferry now possesses 12 double-deck ferries and there is a cabin on the upper deck equipped with air conditioning in each ferry. On watching, you can find that the names of these ferries have the word 'star', such as Night Star, Morning Star, Gold Star, and Heaven Star.
Meals Included: Breakfast & Lunch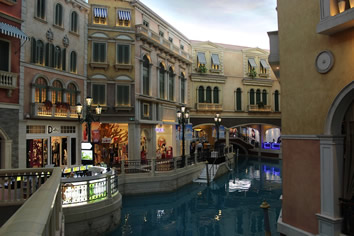 Day 3 - Hong Kong to Macau to Hong Kong
Take cruise to Macau. Your Macau tour guide will welcome you.
Ruins of St. Paul's Cathedral
The Ruins of St. Paul's Cathedral is the is definitely the most famous sight in Macau. First constructed in 1580, St. Paulís Church caught fires in 1595 and 1601 respectively. Reconstruction started in 1602 after the church was burnt down and completed in 1637, Unfortunately, a violent typhoon hit Macau in 1835 and the church caught fire for the third time. Now it only left the stone stairs and front facade. From the bottom this structure has five tiers. The remaining three tiers are the most ornamented. The statue of Madonna stands in the middle part of the third tier, while the statue of Jesus stands on the fourth. The walls are covered with bas-reliefs in various patterns The triangular combination of the upper three tiers reflects the Holy Trinity as well as the Blessed Virgin Mary.
Penha Hill
As the third highest hills in Macau, Penha Hill is a popular tourist location for colonial history. The forts, buildings, residences are wonderful sights. Meanwhile, itis the most featured scenery in the paintings of Macau by the renowned British artist George Chinnery. Each year on the eve of Easter festival the statue of Mary is taken from St Dominic Chapel to Penha Hill. The Macao harbor is on the western side. Penha Hill in Macau is often viewed as a span that spreads from the towering Gua hill and connects the near by Barra Hill on the southwest. Over looking the Praia Grande hillock, the famed hill offers the most pleasant view of Macau peninsula.
Puji Buddhist Temple
As one of the three renowned temples in Macau, the Puji Buddhist Temple is the largest, and it has a history of around four hundred years. The best times to visit Puji Buddhist Temple are during religious festivals: Bodhisattva's Mercy Day on the 26th of the first Chinese lunar month, Bodhisattva's birthday on the 19th of the second Chinese lunar month, Releasing Souls from Sufferings Day on the 19th of the sixth lunar month, and Sitting on the Lotus Flower Hassock Day on the 19th of the ninth lunar month. There are many religious activities during these times. Bodhisattva's Mercy Day is the most popular festival in the temple throughout the year.
Border-gate of China / Barrier Gate
Located at the northern most point of Macao, the Barrier Gate of Macau is the historic parting between the Chinese mainland and the Macau peninsula. Originally conceived as the barrier by the colonial Portuguese rulers to obstruct cultural and political exchanges between the people of China and Macao. This Macao Gate was made of granite stones traditionally marked the border between this former colonial possession of Portugal and China. Erected in 1870 to thwart the impeding Chinese nationalistic upsurge from inflowing to Macao, this Barrier Gate of Macao is now maintained as a small park. A quote of Sun Yat Sen, the father of Chinese nationalism, "Honor your country for your country is watching you" is well engraved in the stone walls of the gate.
Meals Included: Breakfast & Lunch
Day 4 - Hong Kong Departure
Departure
Your private car, driver and tour guide will be ready and waiting at your hotel lobby to get you to the airport on time. Sit back and relax as they help you check-in and escort you to the correct security gate.
Meals Included: Breakfast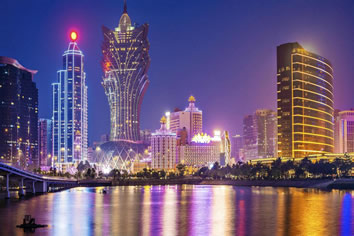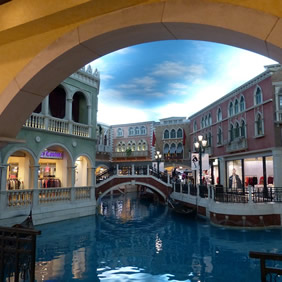 • All arrangements and first admission/entrance fees of scenic spots specified in the itinerary.
• Buffet breakfast, Chinese lunch or dinner as listed in the itinerary.
• Well-equipped commercial vehicle with excellent private guide and driver accompanied on your tour between airports, train stations, scenic spots and hotels.
• Four/Five-Star Hotel based on two persons sharing one room with twin beds.
• All hotels as listed in the itinerary serve daily western or Chinese breakfast unless specified.
• Travel Agency's Liability Insurance with your tour inside China.
• Chinese government taxes and the city construction fees on your travel tour.
• China entry visa fees.
• International or domestic airfare or train tickets not included in the itinerary.
• Meals not specified in the itinerary and extra and alcoholic or beverages during meals.
• Tips for guides and drivers.
• Personal expense: e.g. mini bar, personal telecommunications, laundry, excess baggage charges etc.)
• Excursions and activities not included in itinerary.
• Single room supplement.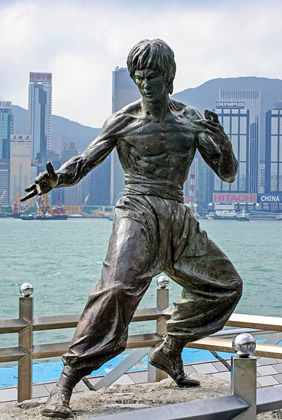 • The prices are based on two persons sharing one standard room in USD. If you prefer a single room on your own, please pay single room supplement. Meanwhile, the prices for the tour are subject to reconfirmation from our trip advisors when an actual booking is being made. We keep the right to change the itinerary because of traffic, weather, or any other conditions not under our control.
• This tour package can be fully customizable to fit your travel plan.
• China Visa with 6 months validity remaining is a must for travelling China. And we can offer you the invitation letter to get it effectively if needed.
• We are not liable for damage or loss caused by any of the following events: terrorism, war, fire, accidents, strikes, forces of nature, flight delays or other interruptions of services not within our control.
Single-Entry Visa
The single-Entry Visa is mostly used. The period of validity of China Single-entry visas are usually 3 months, and a maximum of 30 days will be permitted to stay in China as a tourist or businessman.
Double-Entry Visa
Literally, the Double-Entry Visa is issued for those who need to leave and re-enter Mainland China. Travelers who leave Mainland China for Hong Kong and Macau will need to apply for a new visa or double-entry visa, if they wish to re-enter Mainland China.
Hong Kong & Macau
Residents of most countries can enter Hong Kong without applying for a visa in advance and are allowed to stay for 90 days. A visa will be issued upon arrival.
Residents of 65 countries, including the United States, Japan and European countries can enter Macau without applying for a visa in advance. A visa will be issued at the border control, and it allows a stay of 30 days.
For transit passengers who hold tickets and have booked seats on international airliners flying on route to a third country no more than 24 hours in advance, Visas are not required.
For more up-to-date information, please check with the Chinese embassy in your country.