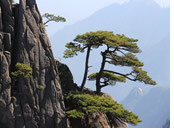 6 Days Shanghai gay tour extended to Mt. Huangshan which is the most beautiful mountain in China. The Yellow Mountains is one of the most famous and beautiful mountainous areas in China. It was listed as a World Heritage Site by UNESCO in 1990. Its spectacular natural scenery includes oddly-shaped pines and rocks, and mystical seas of cloud. Shanghai, the economic center of China, the hometown of the group of Skyscrapers, the melting pot of West and East, has nearly 26 million people and a significant majority of China's gay and lesbian population. Since Shanghai Gay people celebrated the first gay pride in 2009, Shanghai has already become the gay & lesbian paradise.
The nightlife in Shanghai is unmatched, with several exceptional gay venues and a generally mixed scene at non-gay bars and clubs. Here we offer Shanghai Gay & Lesbian Tour with daily departure, first class gay & lesbian friendly hotel accommodation, English speaking gay & lesbian-friendly guide, evening cultural performance, bar visiting and more.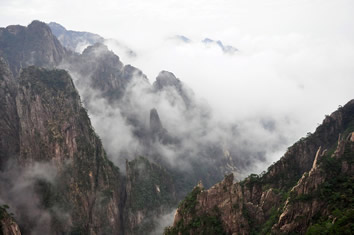 With private tour guide, driver and vehicle waiting aside, this tour package is designed for giving our clients who need more flexible and comfortable tour experience. During the tour, you are not only to enjoy the scenic spots, but also to have the introduction about the gay/Lesbian history and culture in China, and the recent development of the LGBT scene. In addition, our gay/Lesbian tour guide will take you to the best Gay & Lesbian bars and clubs that you can enjoy the evening with locals. With all-inclusive travel package, time-clock running tour arrangements, real highlights of China and best gay/lesbian bar, this tour give you more definitely. Enjoy your Shanghai Gay & Lesbian tour. Moreover, the gay friendly hotel we arranged is that was recommended by IGLTA for perfect hotel facilities, such as wifi, indoor swimming pool, comfortable rooms, great food, etc.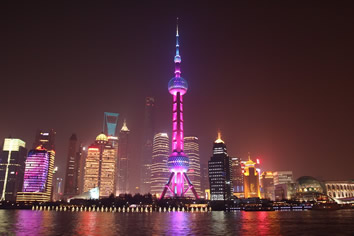 Day 1 - Arrive Shanghai, China
Welcome to Shanghai!
Our local professional guide and experienced driver will meet you at the airport after your baggage reclaim and customs clearance, and then escort you to check in the hotel in downtown area. Relax during the rest time of the day to recover from the jet leg. You will get some suggestions about how to spend the rest time of the day from our tour guide.
Eddy's Bar (optional activity)
Eddy's Bar is the longest-running gay venue in the city and still pulls in crowds of locals and expats on the weekends. Eddy's has an interesting décor, combining grey slate, Chinese lanterns and Asian art. Great service and an affordable drinks. A great place to hang out before heading to Shanghai Studio. Gets busy after 10pm. Features: bar, music, dancing
Ding Lin Men's Club (optional activity)
The largest gay sauna in Shanghai, Ding Lin Men's Club is a private members club so you will be required to complete a short membership form on arrival. Features include a sauna, steam room, lounge and café. Private relaxation cabins are available at extra charge. Masseurs are available for massages. Attracts a mixed crowd 0f both locals and tourists of all ages. Open 24 hours a day. Particularly busy at the weekends. Features: bar, karaoke, steam room, massage, sauna.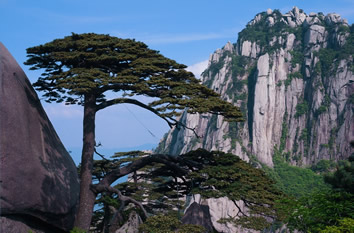 Day 2 - Shanghai to Mt.Huangshan
Take a Train to Huangshan.
Yellow Mountains
Located in the south of Anhui Province, China, Yellow Mountains is well-known in the world for its four breathtaking sights: odd-shaded pines, grotesque rocks, the sea of clouds and hot springs. Yellow Mountain covers an area of 1200 square kilometers, with a well developed scenic area of 154 square kilometers. It is said Yellow Mountain was named after one of Chinese ancestors, Huangdi, who once lived there and refined precious medicines for his descendents. Yellow Mountain can be regarded as a fairyland on earth. Lakes, waterfalls, springs, brooks, pines and peaks show their beauty at the same time all year round.
See Bright Summit, Flying Rock, Whispering-Gallery, Cloud Dispelling Pavilion and Xihai Grand Canyon and enjoy the sunset from the Cloud Dispelling Pavilion. Then check in the hotel and spend a night on the mountain.
Meals Included: Breakfast & Lunch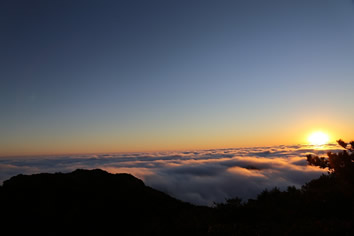 Day 3 - Mt. Huangshan
Try to catch the Huangshang Mountain's Sunrise, then visit the Begin-to-Believe Peak, Colorful Dreams, Lion Peak, Monkey Watching the Sea and Cool Pavilion.
Meals Included: Breakfast & Lunch
Day 4 - Mt. Huangshan to Shanghai
Take train to Shanghai. Your Shanghai tour guide will welcome you and escort you to your hotel. You can relax, or explore the city on your own. As the suggestions to tour city at night, you can consult our tour guide.
Meals Included: Breakfast & Lunch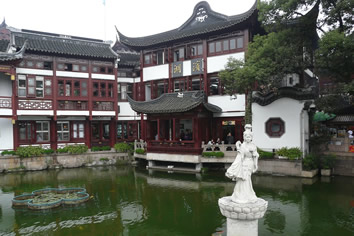 Day 5 - Shanghai
Jade Buddha Temple
Located in the western part of Shanghai, Jade Buddha Temple is a venerable and famous Buddhist temple in Shanghai. In 1882, Shanghai built an old temple to keep two jade Buddha statues which had been brought from Burma by a monk named Huigen. With the sparkling and crystal-clear white jade, these two Buddha statues are really beautiful and sanctity. The 190 centimeters high sitting Buddha is encrusted by the agate and the emerald, portraying the Buddha at the moment of his meditation and enlightenment. While the 96 centimeters long Recumbent Buddha is lying on the right side with the right hand supporting the head and the left hand placing on the left leg, and the sedate face shows the peaceful mood of Sakyamuni when he left this world.
Yuyuan Garden
Located in the Anren Street of Shanghai, Yuyuan Garden was finished in 1577 by a government officer named Pan Yunduan of the Ming Dynasty for his parents as a place for them to enjoy a tranquil and happy time in their old age. With an area of 20,000 square meters, Yuyuan Garden has plenty of unique pavilions, halls, rockeries, ponds and cloisters in six main scenic areas, Sansui Hall, Wanhua Chamber, Dianchun Hall, Huijing Hall, Yuhua Hall and the Inner Garden.
Oriental Pearl TV Tower
Surrounded by the Yangpu Bridge in the northeast and the Nanpu Bridge in the southwest, The Oriental Pearl TV Tower is located in Pudong Park in Lujiazui, Shanghai. It is the world's third tallest TV (468 meters high) tower surpassed in height only by towers in Toronto, Canada and Moscow, Russia.There are three large spheres including the top sphere, known as the space module. Then there are five smaller spheres and three decorative spheres on the tower base. Its unique alluring architectural design makes it one of the world most attractive places.
Shanghai Urban Planning Exhibition Hall
Shanghai Urban Planning Exhibition Hall is the place where you can find Shanghai's look in future. The centerpiece is an huge scale model of the city centre that covers an entire upper floor. There are special relied walkways for viewing the model from different angles, and the detail is attractive, presenting clearly what already exists and what's planned. It can be seen as a quiet good card of Shanghai to give visitors an wonderful prospects and introduction to the city. The building itself is charming, and includes space for temporary exhibitions.
Meals Included: Breakfast & Lunch
Day 6 - Shanghai Departure
Departure
Your private car, driver and tour guide will be ready and waiting at your hotel lobby to get you to the airport on time. Sit back and relax as they help you check-in and escort you to the correct security gate.
Meals Included: Breakfast