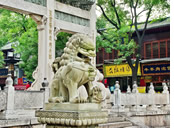 2 days Xian Classic gay city break tour to see Terracotta Warriors and Horses Museum, Muslim Quarter, Square of Bell & Drum Tower, Big Wild Goose Pagoda, and Ancient City Wall. Xian (or Xi'an) was the ancient imperial capital of China for over 11 centuries. Meanwhile, it is one of the biggest core cities in the Chinese part of the Eurasian Land Bridge, the starting point of the Silk Road and also the place where monk Xuan Zang stored the Buddhist scriptures brought from India.
Feeling in Xian is totally different than in Beijing, Xian is the place you can find the trace of history. You should pay a visit to Muslim Quarter on foot. We offer Xian Gay & Lesbian Tour with daily departures, first class gay/lesbian friendly hotel accommodation, English speaking gay/lesbian-friendly guide, evening cultural performance, bar visiting and more.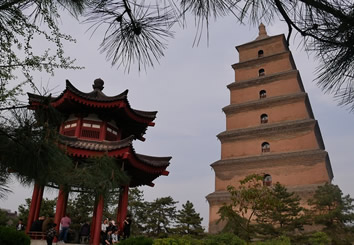 With private tour guide, driver and vehicle waiting aside, this tour package is designed for giving our clients who need more flexible and comfortable tour experience. During the tour, you are not only to enjoy the scenic spots, but also to have the introduction about the gay/Lesbian history and culture in China, and the recent development of the LGBT scene. In addition, our gay/Lesbian tour guide will take you to the best Gay & Lesbian bars and clubs that you can enjoy the evening with locals. With all-inclusive travel package, time-clock running tour arrangements, real highlights of China and best gay/lesbian bar, this tour give you more definitely. Enjoy your Xian Gay/Lesbian tour. Moreover, the gay friendly hotel we arranged is that was recommended by IGLTA for perfect hotel facilities, such as wifi, indoor swimming pool, comfortable rooms, great food, etc.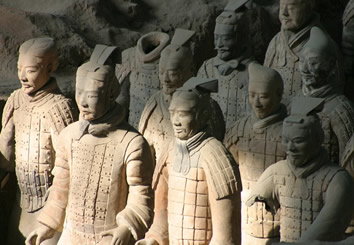 Day 1 - Xian, China - Terracotta Warriors & Muslim Quarter
Welcome to Xian! Our local professional guide and experienced driver will meet you at the airport after your baggage reclaim and customs clearance, and then escort you to scenic spots.
Terracotta Warriors and Horses Museum
It is a MUSTSEE tour spot in China. History shows that upon ascending the throne at the age of 13 (in 246 BC), Emperor Qin Shi Huang, the first Emperor of all China, who destroyed 6 states in China and unified whole China, had begun to work for his mausoleum. It took 11 years to finish. Over 7,000 pottery soldiers, horses, chariots, and even weapons have been unearthed from these pits. Most of them have been restored to their former grandeur. These life size terracotta figures of warriors and horses arranged in battle formations are the star features at the museum. They are replicas of what the imperial guard should look like in those days of pomp and vigor.
Muslim Quarter
Located to the north of the West Street in the city center, Xian Muslim Quarter is the hub of the Muslim community in Xian City. Here covers several blocks inhabitated over 20,000 Muslims. The world famous Great Mosque locates here. Walking along this twisted, narrow street, you will find numerous artwork stalls and the Muslim men with white hats sit inside it and talk leisurely with each other. Meanwhile, more and more tourists are coming here for the delicious snacks, such as preserved meat, casserole, various noodles, and so on. Besides, if you want to buy souvenirs, no place is better than here.
Square of Drum and Bell Towers
Square of Drum and Bell Towers is the city center of the ancient capital Xian (Chang'an), a bustling city center with cosmopolitan flair. Located in the center of Xi'an where the North Street (Bei Dajie), the South Street (Nan Dajie), the East Street (Dong Dajie) and the West Street (Xi Dajie) join, the Bell Tower is the largest and best preserved of all the bell towers in China, and it ranks first among similar architectures for its unique artistic, architectural and historic value. Both Drum and Bell Towers are called the "sister buildings " or "morning bell and dark drum".
Meals Included: Chinese Lunch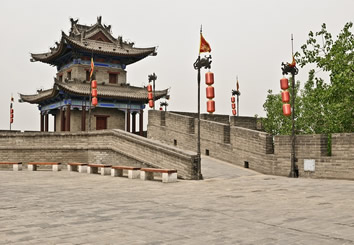 Day 2 - Xian - Big Wild Goose Pagoda & Ancient City Wall
Big Wild Goose Pagoda
Located in the southern suburb of Xian City, about 4 kilometers (2.49 miles) from the downtown of the city, the Big Wild Goose Pagoda is a well-preserved ancient building and a holy place for Buddhists and the symbol of the old-line Xian. Originally built in 652 during the reign of Emperor Gaozong of the Tang Dynasty (618-907), it functioned to collect Buddhist materials that were taken from India by the hierarch Xuanzang. Have you heard or watched the movie or the handsome Monkey King? Do it, then you will find the meaning of the Big Wild Goose Pagoda.
Ancient City Wall
Xian Ancient City Wall is 12 meters tall, 12-14 meters wide at the top, 15-18 meters thick at the bottom and covers 13.7 kilometers in length with a deep moat surrounding it. The 98 ramparts on the wall, which extend out from the main wall with every 120 meters distance, were built to defend against the enemy climbing up the wall. Each rampart has a sentry building, in which the soldiers could protect the entire wall without exposing themselves to the enemy. On the outer side of the city wall, there are 5948 crenellations (battlement), from which the soldiers can outlook and shoot at the enemy. On the inner side, parapets were built to protect the soldiers from falling off.
Departure
Your private car, driver and tour guide will escort you to the airport on time. Sit back and relax as they help you check-in and escort you to the correct security gate.
Meals Included: Breakfast & Chinese Lunch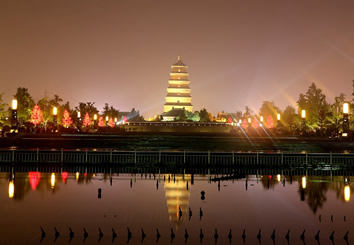 • All arrangements and first admission/entrance fees of scenic spots specified in the itinerary.
• Buffet breakfast, Chinese lunch or dinner as listed in the itinerary.
• Well-equipped commercial vehicle with excellent private guide and driver accompanied on your tour between airports, train stations, scenic spots and hotels.
• Four/Five-Star Hotel based on two persons sharing one room with twin beds.
• All hotels as listed in the itinerary serve daily western or Chinese breakfast unless specified.
• Travel Agency's Liability Insurance with your tour inside China.
• Chinese government taxes and the city construction fees on your travel tour.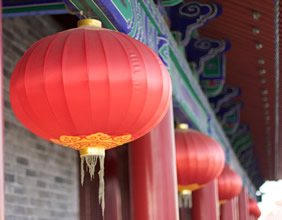 • China entry visa fees.
• International or domestic airfare or train tickets not included in the itinerary.
• Meals not specified in the itinerary and extra and alcoholic or beverages during meals.
• Tips for guides and drivers.
• Personal expense: e.g. mini bar, personal telecommunications, laundry, excess baggage charges etc.)
• Excursions and activities not included in itinerary.
• Single room supplement.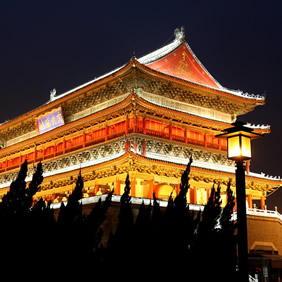 • The prices are based on two persons sharing one standard room in USD. If you prefer a single room on your own, please pay single room supplement. Meanwhile, the prices for the tour are subject to reconfirmation from our trip advisors when an actual booking is being made. We keep the right to change the itinerary because of traffic, weather, or any other conditions not under our control.
• This tour package can be fully customizable to fit your travel plan.
• China Visa with 6 months validity remaining is a must for travelling China. And we can offer you the invitation letter to get it effectively if needed.
• We are not liable for damage or loss caused by any of the following events: terrorism, war, fire, accidents, strikes, forces of nature, flight delays or other interruptions of services not within our control.