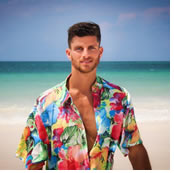 8 glorious days in the playground of socialites and celebrities, with a start and end on the Dutch side of Sint Maarten, and a week on our own private 156-foot all-gay sailboat cruising the Caribbean! We'll spend this unforgettable trip island-hopping along the most stunning and exclusive islands in the Caribbean from Sint Maarten to St. Barts to St Kitts to Anguilla and more.
All your breakfasts, lunches, afternoon snacks, dinners, drinks, snorkelling and more - it's ALL INCLUDED too!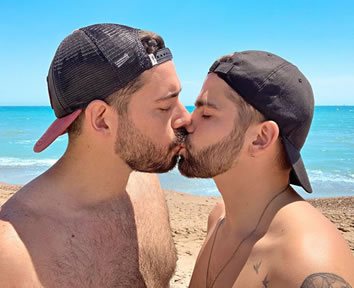 On board, you'll be joined by 2 Detours trip leaders, plus a crew of 10 including your chefs and captains, as well as 24 other all-gay cruise shipmates. We'll explore stunning secluded beaches and unique towns together, snorkel beautiful reefs, hike to impressive viewpoints, then return to our ship for plentiful meals and fun under the sun - and stars.
An unforgettable 8 days in paradise!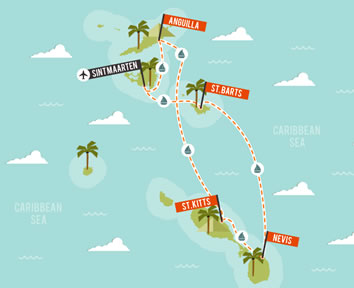 • All breakfasts on board, plus Sint Maarten
• All lunches on board
• All dinners on board, plus welcome dinner in Sint Maarten
• Unlimited beer, wine, rum punch
• 7 days / 6 nights private sailing charter accommodation
• 1 night accommodation Sint Maarten
• Group port transfers
• 2 Detours trip leaders
• 10 onboard ship crew including captains and chefs
• Snorkeling gear including fins
• Port taxes & government fees & all other taxes
• International flights
• Optional crew/leader tips at traveler's discretion
• Optional shore excursions.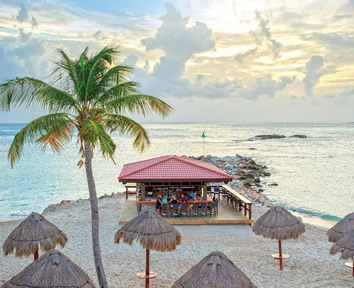 Day 1 - Sint Maarten
Our adventure starts on the Dutch side of Sint Maarten, full of unique shops and restaurants lined by beautiful white-sand beaches.
Our hotel is situated right on the beach where our adventure will start at 4:00pm on this day. We'll gather our everyone together for a big land-based welcome evening to kick-off our 8 days in paradise together.
If you've got some extra time, we suggest adding an additional night or two at this beachfront hotel to fully chill out before the group adventure begins.
Hotel: Simpson Bay Resort, Marina & Spa
, Sint Maarten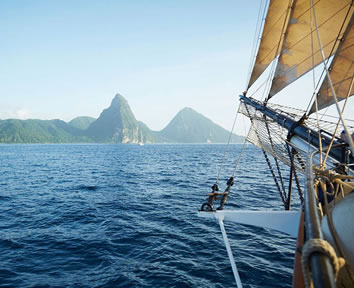 Day 2 - Embark and Set Sail
We'll take the morning to explore the Simpson Bay beach area, check out the iconic spot where airplanes land barely above the heads of beachgoers, sip some local rum, then we'll jump on board our home for the coming week - the impressive 156-foot sailing vessel that'll take us to some of the most gorgeous corners of the Caribbean.
We'll set sail with capitan, crew, and our fun-loving band of pirates, ready for our own Pirates of the Caribbean adventure.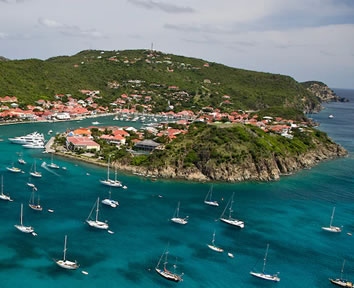 Days 3 to 7 - St.Barts, St.Kitts & Nevis, Anguilla, Tintamarre
For 7 days we'll cruise into some of the most beautiful coves, ports, and beaches that the Caribbean has to offer. The exact itinerary will depend on current sea conditions, the captain's advice, and of course our own desires as the ship is ours for the full week.
We'll share jokes and stories on the expansive deck under the stars, jump overboard into the impossibly-blue waters, check out beach bars and unique ports, and soak up the heat and sunshine of these beautiful February days.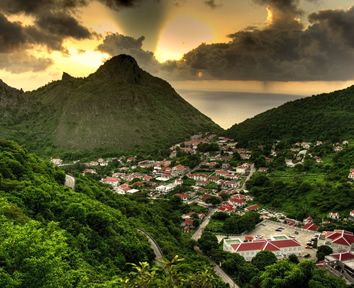 Expect to spend the week barefoot in the sunshine, packing just your swimsuits, some comfortable shoes for exploring, and maybe a nice outfit if you're feeling like having a land-based dinner at some point.
Onboard our ship, we've got a large social deck and indoor dining saloon on the upper deck, then a lower deck full of cabins - each above the water with a porthole and private bathroom.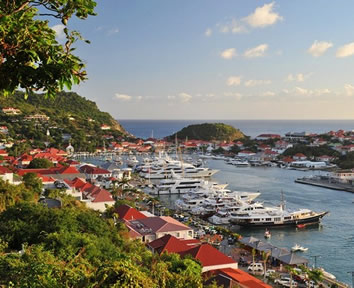 Day 8 - Disembark and Depart
On our 8th and final day we'll sail back into Sint Maarten as we wind down the fun and say our goodbyes to our crew and fellow Detours gay sailors.
Feel free to add on additional nights in Sint Maarten, or book your flight out of SXM airport with a departure time any time after 1:00pm this day.
You'll be returning home full of stories after 8 days of fun in the sun of the Caribbean.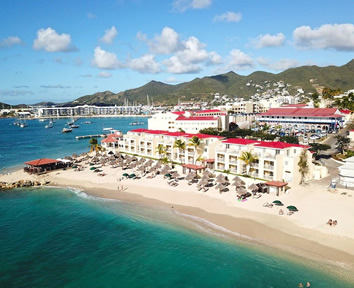 Sint Maarten
Simpson Bay Resort, Marina & Spa

Located directly on a beautiful white-sand beach, with the waves at our doorstep, our adventure begins in paradise in Simpson Bay, just minutes from the SXM airport.
Tropical gardens, extensive pool areas, and of course the white sand awaits us at the Simpson Bay resort for one night before we set sail on board our ship for the coming week.
The Simpson Bay Resort, Marina & Spa is set in the shores of Simpson Bay Beach. It offers 6 outdoor swimming pools, sun terrace, spa, casino and the on-site water sport facility Aqua Mania Adventures.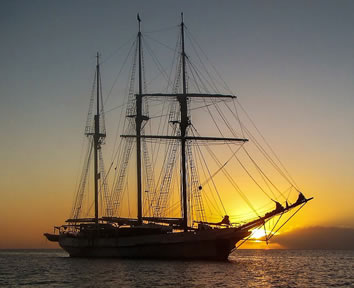 Her name means "sail". Once aboard our 156-foot home at sea, we'll be taken back to a time when tall ships ruled the waves. Everything about her will light your imagination and inspire a sense of wanderlust.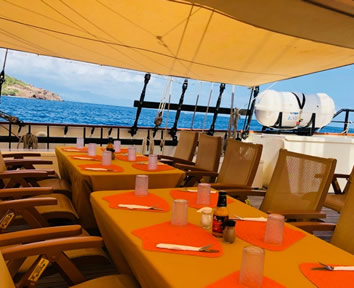 Newly refitted, the ship's snug cabins all feature portholes and private bathrooms. Her teak decks are spacious and inviting with plenty of room to spread out.
It's the kind of adventure that fulfills your pirate soul in 21st-century comfort!