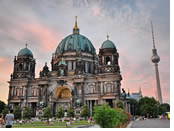 Our favorite European capital cities all together in one trip! From the majestic riverside city of Budapest with its thermal springs and castles, to the old-world charm of Prague's narrow alleyways and cathedrals, before finishing up in the modern uber-gay Berlin, jam-packed with history. As some of the world's gay "must visit" hotspots, these cities make it easy to balance out some day time scenic exploring with night time fun.
Uncover this region's lively history, soak in outdoor hot springs, take in the views by train alongside the Elbe & Vlatava rivers, hike to the hilltop castles, and much more in these 10 days through the heart of Europe.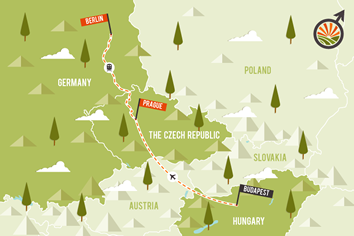 • Intra-Europe flight from Budapest to Prague
• Train travel from Prague to Berlin
• Accommodations for your 10-day Detours experience
• Two 3-hour guided walking tour: in Budapest and Prague
• 48hr hop-on-hop-off bus pass in Berlin
• All full breakfasts
• Group travel within Hungary, Czech Republic, and Germany
• Welcome dinner and drinks
• Knowledgeable and fun Detours leaders
• All Taxes
• Over a decade of trip leading experience
** - Trip prices based on twin share. Traveling solo? We'll match you up with another traveler at no extra charge, or just pay a $1,190 single supplement for your own room!
• Meals and drinks outside of those listed above
• Activities outside of the those listed above
• International Airfare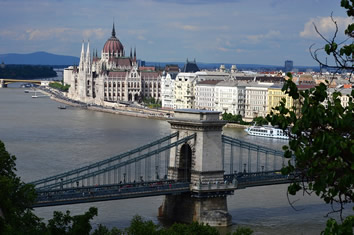 Days 1, 2, and 3 - Budapest Hungary
Budapest is a visually stunning city with impressive castles sprinkled around the city, unique streets full of charm of a long ago era, and even natural outdoor hot pools too.
We'll start our trip together here at 4:00pm on day 1 and head out onto the river for a 4-course dinner cruise complete with music and all the best riverfront scenery. It's the best vantage point to see the Buda Castle, Chain Bridge, and Hungarian Parliament all lit up.
The next morning we'll be joined by a local guide who will take us on a walking tour of the city's highlights before leaving us to explore the city on our own, whether you're into the hot springs, exploring castles, jumping on the hop-on-hop-off bus tour of the city, or taking in the old town sights.
At night, Budapest has many different gay nightlife options including lots of gay bars, gay clubs, and gay saunas too.
Included Activities: Dinner cruise on the Danube River • 3-hour walking tour of Budapest
Optional Activities: Szechenyi baths • House of Terror Museum • Wine, cheese, and charcuterie tasting • Ruin bar walk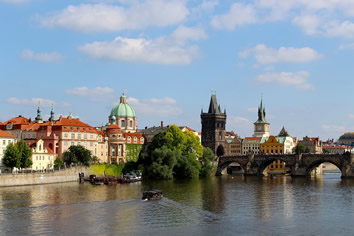 Days 4, 5 and 6 - Prague, Czech Republic
On Day 4 we'll take a 1 hour flight from Hungary to our next country on the trip, Czech Republic.
Prague has long been known as a city of beauty, and one of Europe's favorite gay nightlife cities too! It's famous for it's old town full of history, and as a lively city where everyone is out in the streets throughout the day, socializing over a pint or coffee.
Our local gay guide here will take us to his favorite spots around the city to make sure we're all set up to enjoy the city both during the day and night.
At night the city stays very alive as it lives up to its reputation for fun into the wee hours. We're here for 3 nights of exploring and fun together before continuing north to our 3rd country of the trip!
Included Activities: 3-hour walking tour of Prague
Optional Activities: Ghost & Legends of old town walking tour • Prague Castle • Petrin Lookout Tower • Beer Spa • Prague National Museum • Classical/black light shows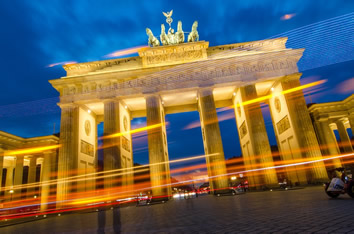 Days 7, 8, 9, and 10 - Berlin, Germany
On day 7 of the trip we'll hop on a 4.5 hour train across the European countryside, past the Elbe & Vlatava rivers to our final stop of the trip - Berlin!
Berlin itself has a tonne of history going back thousands of years and even into modern times and it's all on display in this city that's also know as one of the world's gay hotspots. The culture of the city can be found in the many impressive museums, galleries, nightlife, and even just wandering the streets.
After 3 days of exploring the day and night life that Berlin has to offer, our trip comes to an end on the 10th day but if your schedule allows, consider staying a bit longer in this part of Europe to experience even more!
Included Activities: Hop-on Hop-off Bus (2 day pass)
Optional Activities: Berlin Memorial • Museum Island • Memorial to the murdered Jews of Europe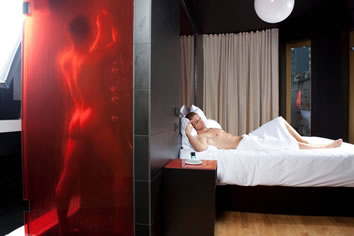 Our accommodation in all 3 capital cities on this trip is located right smack in the middle of all of the best each city has to offer. Each area is very vibrant, and each hotel is unique and beautiful - we know you're going to love them as much as we do! Check out our approved accommodation to get an idea of the places you'll be laying your head during your Central Europe gay trip.
Budapest, Hungary
Hotel Rum Budapest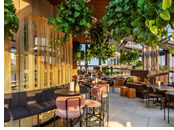 This amazing hotel is smack in the middle of the best part of the city. It was newly reopened from renovations and results are extraordinary. The contrast having modern comforts surrounded by centuries of history creates a feeling of home in a city full of wonder. Every individually furnished room is equipped with a mini-bar and a flat-screen TV with satellite channels. Guests can enjoy the a'la carte breakfast on the hotel's rooftop terrace. A welcome drink awaits you at the reception upon arrival. SOLID Sky&Bar welcomes guests with weekend brunch and a special bar food menu at the evenings.
Prague, Czech Republic
Mosaic House Hotel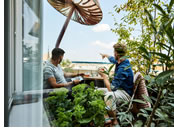 Once again centrally located for exploration (both at night and day), Mosaic House Design Hotel is a stylish hotel with striking design & artistic elements, and houses a cafe in a former theatre hall, a library, and a courtyard garden, and indoor/outdoor art installations. At the hotel, every room includes a desk, a flat-screen TV, a private bathroom, bed linen and towels. All rooms come with a coffee machine, while certain rooms here will provide you with a terrace and others also provide guests with city views.
Berlin, Germany
Henri Hotel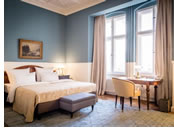 Located in the heart of Berlin Kurfurstendamm, in the middle of the former west of the city, in a side street to famous Ku'damm. It was always a melting pot of urban life, a cross between an urban boulevard and a Bohemian neighbourhood. A shopping area with luxury outlets and small, exclusive boutiques jostle happily here with restaurants, bars, music clubs and theatres. The interiors feature high ceilings, stucco design and marble floors. The elegant rooms all include cable TV and a private bathroom. A self-service fridge is available in all rooms.
*Please note that due to availability, these exact hotels may not all be available during all our trips. However, we will always replace these with similar hotels, and will never downgrade.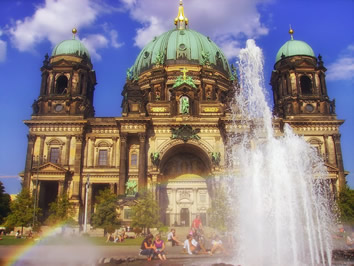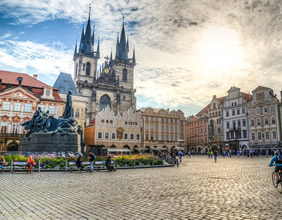 The Climate
September is a fantastic time to be in this part of the world! Plenty of sunshine is expected, as well as very comfortable temperatures with daytime high's around the low 70's F / 20's C.
The People and LGBT Community
But are these places gay friendly? All three of these cities have differing levels of LGBTQ acceptance, but there are vibrant gay communities in each and we have only ever felt welcome in all. Berlin is famous for its extremely open culture of "unique" gay nightlife, and Prague is one of the world's gay hotspots. With the exception of Berlin, these aren't places you'll find fully public displays of affection, but all are places that you can feel comfortable telling the locals, or visiting gay bars, or requesting one bed for you and your partner.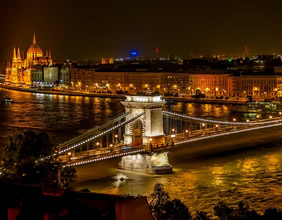 The Cuisine
The traditional food in this part of the world could be generally described as "heavy", but hey, you're on vacation! Bratwurst, stews, goulash, meats, schnitzel, etc. It's definitely not a salad culture here, but in these modern times with "modern" diets most restaurants now have options for vegetarians as well. We'll eat well on this trip - don't worry. Detours doesn't believe in limiting your choices by including all of your meals at pre-decided restaurants as part of the trip package. Instead, we include all of your breakfasts to start your day off, then we explore all of the different restaurant options available for lunch and dinner. This way we can eat when we want, where we want, and spend what we want! Your trip leader definitely has their favorite spots so if you'd like some advice on the best in each location, just check with them.
What to bring?
Our advice is simple. Pack your bag, then take half of those things out and leave them back home. It's common to hear people wishing they'd packed less stuff, but we've never heard anyone complain that they didn't bring enough. Even if you realize you forget to pack some crucial item you can always pick up a replacement once you arrive Europe.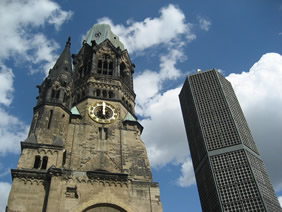 Money
While credit cards are commonly used in this part of the world, it's always good to have some local cash on hand. Here's a brief idea of what to expect in each spot along the way:
Budapest (Hungary) - The official currency here is the Hungarian Forint (HUF) and that's what we suggest bringing with you for your first few days. Credit cards are widely accepted, but Euros are only accepted with high exchange rates.
Prague (Czech Republic) - The official currency here is the Czech Crown (CZK) and similar to Hungary, we suggest bringing a bit of this too. Again, credit cards are widely accepted so don't bring much cash, but it's good to have a small amount on you.
Berlin (Germany) - The official currency here is the Euro (EUR) and again we suggest having some Euros on you too. Basically, everywhere will accept credit cards so just a small amount of cash is good to have on hand.
Tipping
Tipping isn't a native European custom, however, it is always appreciated by local service staff. It's also something that has become expected in any tourist areas of the world. We suggest tipping for any services in a similar way to how you'd tip in USA/Canada. That extra bit on top of your dinner bill is very appreciated by the service staff.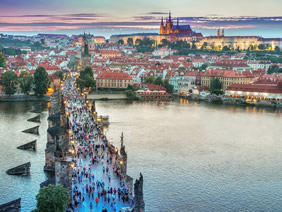 Trip Leaders
All of our trip leaders are gay, and all certified leaders must undergo a rigorous training routine that includes deep-fried cricket eating, and impromptu dancing tests. Apart from these vital skills, we require our leaders to know their stuff really, really well. Underneath their fun and quirky facades, our guides are experts and passionate about what they do. Don't hesitate to ask them about a random statue you might see along the way. Their job is to help ensure that this is your trip of a lifetime by taking the hassle out of your trip and enabling you to experience everything you came to Europe for.
Alarm Clocks
We've got NO scheduled early mornings on this trip, which will be music to the ears of the night owls! A world without alarm clocks is one we want to be part of, and your "rise and shine" while in Europe should come from the sound of church bells in the distance, or maybe a local festival in the streets.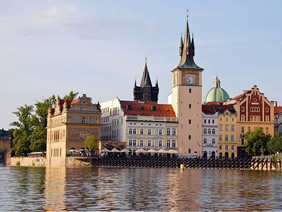 Your Group
The demographics of each group can vary from trip to trip, but overall we've found that over 50% join our trips solo, and 90% of our travelers are in their 30's, 40's, and 50's. Whatever the age of the guys on our trips everyone's already got something in common, an exciting new experience in a new country! Each group is led by a Detours trip leader who is there to ensure everything goes off without a hitch, allowing you to focus on having the time of your life! We welcome both men and women onto our trips although it's important to know that almost all groups are 100% gay men.
A Little Bit About Modesty
The urban areas of Europe that we'll be visiting can be compared to some of the more liberal areas of the USA in terms of welcoming attitudes towards gay travelers. That said, public displays of affection are not common here for the gays or the straights so as some respect for the locals we just suggest that you keep your affection for your partner to more private areas - such as your hotel. :)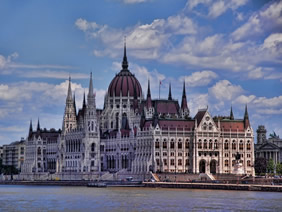 Solo Travelers
No problem! Don't worry, lots of our travelers come solo and our trip will provide plenty of chances to meet great people both inside and outside of our group, including other solo travelers. As far as your accommodations go, you've got two choices. We can either pair you up with another solo group member in a two-bed room for no extra charge, or you can have your own room for a reasonable surcharge.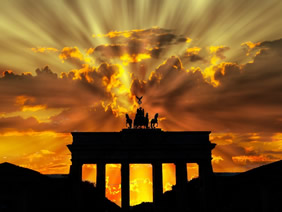 Electrical Outlets
All countries on this trip use the European plug known as a "type C" and "type F" plug, the same as most European countries and several other places in the world. The voltage is 230V with 50 Hz frequency. These days, the majority of items that are plugged into an outlet are built to handle varying voltage and frequency levels, but just to be sure, we suggest checking your item for its acceptable range.