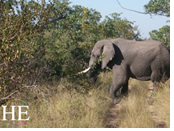 From exciting Cape Town to the amazing Kruger Game Reserve, our heritage tour offers all the best South Africa has to offer, all with a group of friendly gay travelers. Experience brilliant views from atop Table Mountain, thrilling safaris at a luxurious Game Reserve lodge.
Southern Africa, the mythic land of mountains and harbors, wild game reserves and stunning countryside, is our playground for a glorious week. Spend a night in Johannesburg, then travel to the wildlife reserve for an African safari experience in the bush, albeit staying in luxurious boutique lodges. We'll take several game drives from our luxurious safari lodge, where we are likely to see lions, leopards, elephants, and rhinos.
Our small gay group will then explore Cape Town's colonial history and exciting nightlife, including a cable-car ride to the top of Table Mountain and a drive along the continent's southwestern-most coastline from Table Mountain to the Cape of Good Hope, the tumultuous meeting location of the Atlantic and Indian Oceans meet.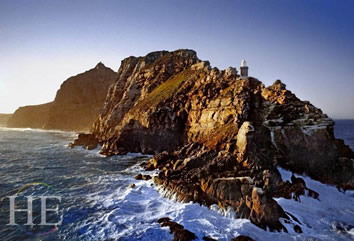 • Travel with a fun, congenial gay group. Take the gay party on the road while visiting South Africa's cities, mountains, savannas & seascapes.
• Learn about the history and culture of the Cape Malay people through an optional walking tour and Cape Malay cooking class.
• Explore the charming and historic colonial city of Cape Town.
• Stay at some of South Africa's finest lodgings.
• See the Cape of Good Hope and stunning harbor vistas.
• Take a funicular ride to the top of Table Mountain for panoramic views.
• Visit the internationally acclaimed vineyards of Stellenbosch, Paarl, and Franshhoek.
• Savor the world-famous red and white wines of the region.
• See iconic animals of Africa such as lions, rhinos, elephants and more on safari, while staying in a stylish and luxurious bush lodge.
• Enjoy the food and wine that have put South Africa on the culinary map.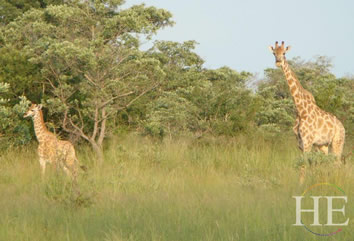 Day 1 - Arrival in Johannesburg, South Africa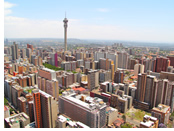 Welcome to Johannesburg! Whatever your arrival time, our South African hosts will provide a transfer from the airport to our hotel to check in and get settled in for the evening.
Many flights arrive during the evening, so there are no activities planned for the first tour day. You may choose to dine tonight in the hotel's restaurant and spend some time exploring the hotels' many gardens, fountains, and statues.
Days 2, 3, 4 - Wildlife Reserve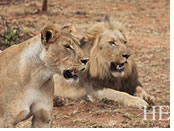 Today's adventure will have us flying out of Johannesburg and into Kruger Game Reserve, in search of the "big five" – buffalo, lion, leopard, elephant, and rhino. Kruger Reserve is a world-renowned 7523 square miles of malaria-free wildlife Reserve. It is home to an unparalleled diversity of wildlife and is maintained by one of the world's most sophisticated management systems. The land is home to 147 mammal species and approximately 505 resident and migratory bird species. Settle in; as this will be our home for the next 3 evenings.
Each morning guests will receive an early morning wakeup call! The days will start with coffee and tea as dawn breaks over the African bushveld. Shortly after, we'll hop into an open vehicle and head out to witness the early morning behaviors of the animals nearby. Keep your eyes open for the Big Five: lions, leopards, Cape buffalos, elephants, and rhinos. When conditions allow, we will be invited out of the vehicle to see tracks, examine certain plants and follow spoor.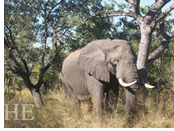 We'll eat breakfasts together back at the lodge and enjoy some relaxation before we embark on an afternoon guided game drive through the park. We'll have plenty of chances to see the smaller creatures of the bush, learn about the flora and fauna of the region, and to follow tracks in more detail. Our trackers will enthrall you with their explanations of the medicinal and other uses of the numerous plants and trees, along with tales of traditional folklore.
We'll have lunches together and relax before high tea and another late afternoon / early evening game drives, where we'll view seldom-seen nocturnal species by flashlight. We will return to the lodge for gourmet dinners each night.
Day 5 - Skukuza – Cape Town

After breakfast, we will transfer to the airstrip for our flight to Johannesburg with a connection to Cape Town. As the oldest city and the legislative capital, Cape Town is a sophisticated city with a lot to see and do around the Victoria and Alfred Waterfront area. Enjoy marvelous buildings of the Cape Dutch and Victorian-era architecture; restored as shops, restaurants, pubs, and museums. Enjoy the rest of your day at your leisure.
Day 6 - Cape Peninsula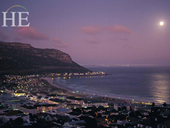 Today we will head out for a breathtaking coastal drive to the Cape of Good Hope. We will be able to see Devil's Peak, Lion's Head, Table Mountain, and the Twelve Apostles. Once at Cape Point, we will climb the steps or ride a funicular to the top, where we explore the lighthouse, enjoy the view and even shop. Then we will make our way to the Cape Point Nature Reserve to view over 1300 species of the exotic indigenous plants on the Cape, plus amazing birdlife and grazing wildlife.
After enjoying lunch, we will continue to Boulders Beach where we get to see the only penguins on the African continent, African Penguins, also known as Jackass or Black Footed Penguns. These particular birds are only found on the coast of Southern Africa and, being accustomed to humans, may let you wander nearby for a closer look.
This evening is on your own, enjoy exploring Cape Town!
Day 7 - Cape Malay / Khayelitsha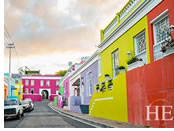 Head out to Cape Malay Quarter today, which is sprawling along the slopes of Signal Hill. Here we will enjoy a great mix of history and culture. Today, we will experience a hands-on lesson on how to cook like a real Cape Malay 'Auntie'. We will fold samoosa's and mix up some masala for a perfect pot of Cape Malay curry! It's a great day for experiencing the local daily life in the Bo-Kaap. We will wrap up the day with a visit to Khayelitsha, on the Cape Flats. This township was created during the apartheid era as a dormitory area for the working class. If the founder has time, we will have the chance to meet with her and gather some personal insight into the area.
Day 8 - Table Mountain / Winelands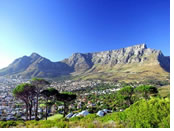 This morning we will get a feel for Cape Town from the top of Table Mountain, which has been a guiding beacon to mariners rounding the Cape of Southern Africa. Enjoy a cable car ride up to the top of one of the most recognizable mountains. Then we will continue on to the wine land region below Boland Mountains; 5o minutes away. Visit Boschendal with preserved Cape Dutch buildings and its collection of priceless period furniture. Each wine estate we visit will offer tastings and cellar tours and lunch will be at one of the lovely locations.
This afternoon we will explore the university town of Stellenbosch, the oldest town in South Africa after Cape Town of course. Enjoy the oak-lined streets complimented with the elegant Cape Dutch, Victorian and Georgian architecture.
Day 9 - Farewell to Africa or onto Botswana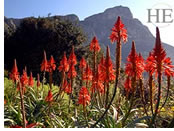 After breakfast, we will enjoy some time at Kirstenbosch Botanical Gardens, founded in 1913. The gardens are in such an exquisite location on the eastern slopes of Table Mountain.
Later today, we will transfer to the airport for our flights home, or onto Botswana for Botswana Luxury Gay Safari Tour. We have arranged an 8-night tour in Botswana for wonderful wildlife viewing at a variety of luxurious tented camps and lodges.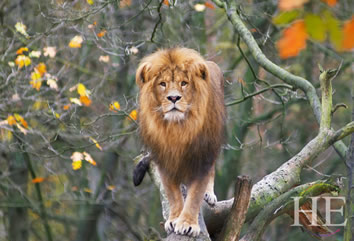 Day 1 - Arrive in Johannesburg, South Africa
Welcome to Johannesburg; upon arrival, you will be transferred to your hotel for the evening. Johannesburg is the country's largest city with ultra-modern skyscrapers and a bustling way of life.
Days 2, 3, 4 - Victoria Falls

We will board a plane from Johannesburg to Victoria Falls, Zimbabwe (flight not included in the tour fee). The town of Victoria Falls is on the Zimbabwe side of Victoria Falls and the Zambezi River, which forms the border between Zambia and Zimbabwe. Across the river is the Zambian town of Livingstone. Upon arrival, we will check into our home for the next three nights, the Stanley & Livingstone Boutique Hotel
, within a 6,000-acre private reserve bordering the Zambezi National Park.
A highlight of our visit will be a guided tour of Victoria Falls, considered one of the seven natural wonders of the world. The Falls are a mile wide and plunge 350 feet down the sheer rock face, creating an awesome spectacle.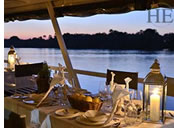 When the Zambezi River is in flood, peaking in April, a towering veil of mist rises high into the air and can be seen more than 30 miles away. The British explorer David Livingstone first saw the Falls in 1855, named them after Queen Victoria, and told the world about the Falls. However, local tribes have lived in the area for centuries and still regard the Falls as sacred.
Our lodge also provides another safari experience in a completely different natural environment. We'll be on the lookout for hippopotamus, crocodiles, elephants, and even rhinoceros in their natural habitat, as well as many different bird species. One evening we will embark on a sunset cruise on the Zambezi River which, at 1750 miles, is the fourth largest river in Africa, after the Nile, Zaire (Congo) and Niger. It flows from northwestern Zambia to Mozambique, where it flows into the warm Indian Ocean.
Day 5 - Farewell to the Falls and onto South Africa
The morning is our last chance to photograph the falls before being transferred to the airport to our flight to Johannesburg where we will meet up with the rest of the group arriving today for the main tour.